Labor Relation Law
STATE OF OHIO - vs - BRYAN MITCHELL DOTSON
MoreLaw Virtual ReceptionistsNever Miss Another New Client Call
... More... $0 (06-18-2019 - OH)


STATE OF OHIO v. TEQUILA CRUMP
MoreLaw Virtual ReceptionistsNever Miss Another New Client Call
... More... $0 (06-16-2019 - OH)


United States of America v. Miquel D. Jones




Cleveland, OH - Cleveland man with convictions for domestic violence, robbery and other crimes sentenced to more than three years in prison for having firearms and ammunition

A Cleveland man with a history of violent crimes was sentenced to more than th... More... $0 (06-14-2019 - OH)


United States of America v. Marquis Holmes a/k/a "Goldie"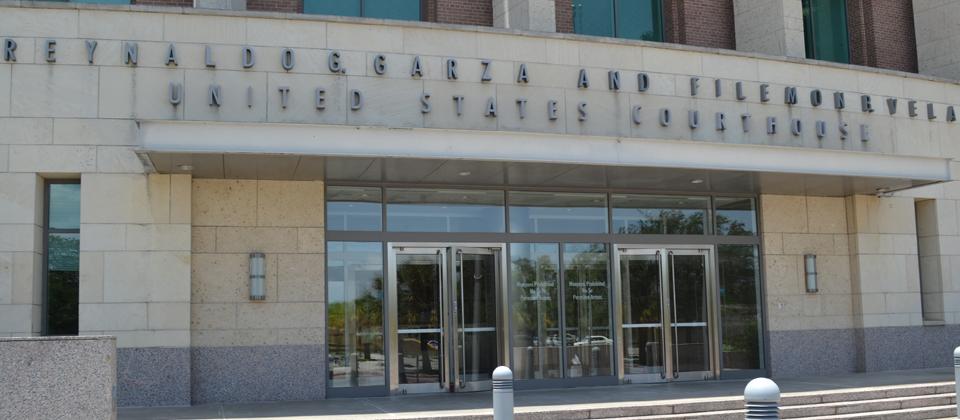 Houston, TX - Southwest Houston Man Convicted of Sex Trafficking Adult Women by Force

A 28-year old resident of Katy has admitted he conspired to compel three adult women to engage in sex trafficking by means of force and violence in H... More... $0 (06-14-2019 - TX)


STATE OF OHIO - V - DURROUND LOGAN
MoreLaw Virtual Receptionists Nosotros hablamos español


On April 19, 2018, the Richland County Grand Jury indicted appellant on
one count of possession of deadly weapon while under detention i... More... $0 (06-14-2019 - OH)


United States of America v. Donyea Fowler




South Bend, IN - South Bend Man Convicted Following 4-Day Jury Trial

Donyea Fowler, age 34, of South Bend, Indiana was convicted of 6 counts of Hobbs Act Robbery and 7 counts of federal firearm offenses (being a felon in possession of a firearm and 6 counts for us... More... $0 (06-13-2019 - IN)


United States of America v. Kenya Preston Williams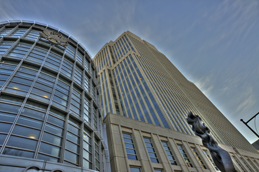 Alexandria, VA - Man Convicted for Role in Gas Station Robberies

A federal jury convicted a Washington, D.C. man for his participation in a string of armed robberies.

According to court records and evidence presented at trial, Kenya Preston Williams, 37, participated in the arm... More... $0 (06-13-2019 - VA)


State of Tennessee v. Tairon Slappey


MoreLaw Virtual Receptionists Nosotros hablamos español





Defendant was charged with one count of aggravated assault involving strangulation for allegedly choking his wife a... More... $0 (06-12-2019 - TN)


State of Tennessee v. Justin Patrick Kiser

MoreLaw Suites

Legal Suites and Virtual Offices In Downtown Tulsa
Petroleum Club Building
601 South Boulder
918-582-3993 or info@morelaw.com
More... $0 (06-12-2019 - TN)


City and County of San Francisco v. Uber Technologies, Inc.

Appellants Uber Technologies, Inc., Raiser-CA, LLC, and Rasier, LLC
(collectively, Uber) challenge an order directing them to comply with administrative
subpoenas issued by the City Attorney of San Francisco (the City Attorney) for reports
and data submitted to the California Public Utility Commission (CPUC).1
We find that it was within the City Attorney's investigative powers... More...

$0 (06-12-2019 - CA)


United States of America v. Sam Williamson Farms, Inc.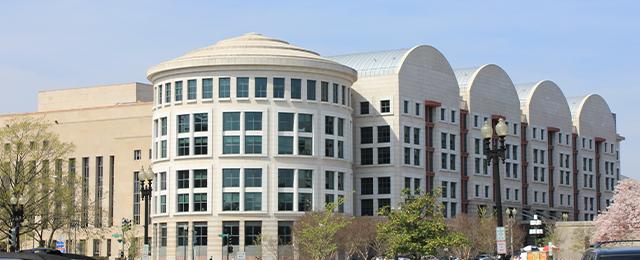 Justice Department Settles Claim Against Florida Strawberry Farm for Discriminating Against U.S. Workers
This is the 7th Settlement under the Civil Rights Division's Protecting U.S. Worker's Initiative

The Department of Justice today announced that it has reached a se... More... $0 (06-11-2019 - DC)


Christopher Ross v. County of Riverside
Christopher Ross appeals from a summary judgment granted in favor of the
County of Riverside on Ross's claims for violation of Labor Code section 1102.5 and for
2
violation of the provisions in the Fair Employment and Housing Act (Gov. Code, § 12900
et seq.; FEHA) prohibiting disability discrimination, failure to reasonably accommodate,
failure to engage in the interactive pro... More...

$0 (06-11-2019 - CA)


United States of America v. Isaiah Jarrod White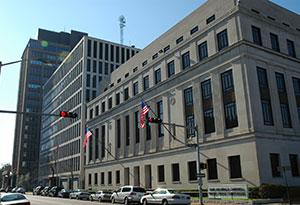 Mobile, AL - Armed Robber Sentenced in Federal Court

Isaiah Jarrod White, 31, from Eight Mile, Alabama, was sentenced in federal court on May 20, 2019, for his participation in a series of armed robberies in the Mobile area. White pled guilty to two counts of brandishing a fi... More... $0 (06-10-2019 - AL)


STATE OF KANSAS v. FRANCISCO MORENO




Moreno was stopped while driving his vehicle on October 9, 2016, by an offi... More... $0 (06-09-2019 - KS)


STATE OF KANSAS v. WILLIAM GREGORY BOYD JR.






The incidents resulti... More... $0 (06-08-2019 - KS)


Wertheim, LLC v. Currency Corporation
We recount some of the facts from an opinion authored by
Division Five of this District in the second of two related appeals,
which we will call Wertheim III. (Wertheim, LLC v. Currency
Corp. (Aug. 25, 2017, B270926) [nonpub. opn.].)
In 2009, a jury in Department 44 of the superior court
found Currency liable to Wertheim for breach of contract, and
awarded it $38,554.48. Th... More...

$0 (06-07-2019 - CA)


Allied Signal Aerospace, Constitution State Service Company v. Worker's Compensation Appeals Board and Maxine Wiggs
Petitioners, Allied Signal Aerospace (Allied or employer)
and Constitution State Service Company (collectively
petitioners), sought issuance of a writ of review from this court
following a decision by the Workers' Compensation Appeals
Board (appeals board) concerning Maxine Wiggs (Wiggs or
employee) and her request for heavy housework assistance. The
writ of review was issu... More...

$0 (06-06-2019 - CA)


United States of America v. Insys Therapeutics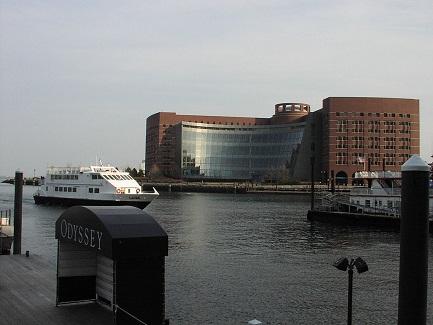 Boston, MA - Opioid Manufacturer Insys Therapeutics Agreed to Enter $225 Million Global Resolution of Criminal and Civil Investigations

Company Admited Illegal Conduct Regarding Promotion of Subsys, a Powe... More... $225000000 (06-05-2019 - MA)


United States of America v. Chaka LeChar Castro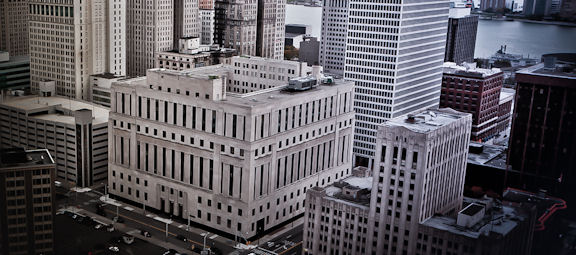 Detroit, MI - Castro Enterprise Leader Convicted for RICO Conspiracy and Other Violent Crimes
Crimes Included Armed Home Invasions that Targeted Victims of Indian and Asian Ancestry

A federal jury in Michigan found a Houston, Texas, woman guilty of a nine-count indictment for he... More... $0 (06-05-2019 - )


John Doe v. BlueCross BlueShield of Tennessee, Inc.




Treating similarly situated people differently goes to the heart of invidious discrimination. But treating differently situated people differently usually counts as equal justice under law. Today's case involves the second scenario in the context of an application of the antidiscri... More... $0 (06-04-2019 - TN)


Big Horn Coal Co. v. Sylvia Sadler, widow of o/b/o Edgar Sadler, deceased, et al.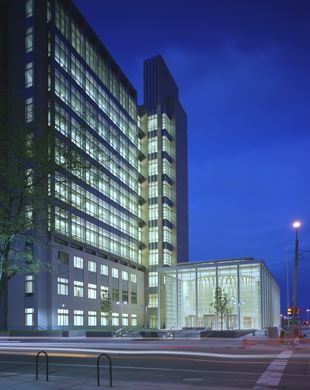 Big Horn Coal Company petitions this court to review the judgment of the
Department of Labor Benefits Review Board ("Board") awarding benefits to Edgar
Sadler, a then-living miner, under the Black Lung Benefits Act (BLBA or "the Act"),
30 U.S.C. §§ 901-944 (201... More... $0 (06-04-2019 - CO)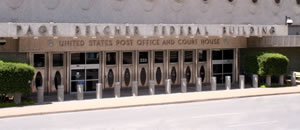 Tulsa, OK - South Carolina Doctor Will Pay $92,506.30 for Allegedly Engaging in an Illegal Kickback Scheme

A South Carolina doctor has agreed to pay the government $92,506.30 for allegedly accepting illegal kickback payments from OK Compounding, L.L.C.

The U.S. ... More... $92506 (06-04-2019 - OK)


Darius Earl Jones a/k/a Darius Jones a/k/a Darius E. Jones v. State of Mississippi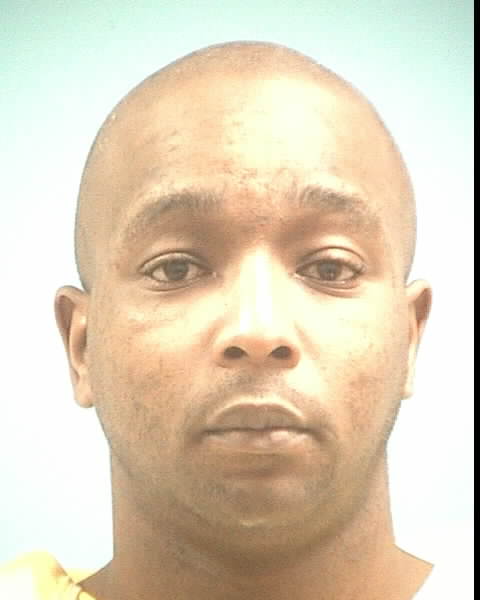 More... $0 (06-04-2019 - MS)


JOSEPH WEITZ vs STATE OF FLORIDA
MoreLaw Virtual ReceptionistsOur Team Will Answer Your Phone When You Cannot
More... $0 (06-04-2019 - FL)


Howard Holt; Martin Erskine v. City of Battle Creek




Plaintiffs Howard Holt and Martin Erskine appeal from the judgment entered in favor of Defendant City of Battle Creek on Plaintiffs' claim that Defendant
>
No. 18-1981 Holt, et al. v. City of Battle Creek Page 2
vi... More... $0 (06-03-2019 - MI)


Next Page