Secured Transaction Law
STATE OF OHIO vs. TONY E. ALEXANDER




In 2017, Alexander was charged with one count of theft, a fif... More... $0 (02-18-2019 - OH)


STATE OF OHIO vs. COURTNEY WILLIS




In January 2017, a Cuyahoga County Grand Jury indicted Willis on eight counts,
including three counts of burglary in violation of R.C. 2911.12(A)(1) and (2), second-degree
felonies; three counts of criminal damaging in violati... More... $0 (02-18-2019 - OH)


STATE OF OHIO vs. ANTHONY LETT



Lett was charged with one count of rape, one count of attempted murder, three
counts of kidnapping, two counts of aggravated robbery, two counts ... More... $0 (02-18-2019 - OH)


STATE OF OHIO vs. TIMOTHY S. SHELINE




The instant matter arose from an August 29, 2007 incident during which the victim
in this case, Gwendolyn Bewley (hereinafter "Bewley" or "victim"), was murdered and a fire
broke out in her house in Fairview Park, Ohio. At the... More... $0 (02-18-2019 - OH)


Barry Korman v. Princess Cruise Lines, Ltd.




On August 29, 2017, appellant sued respondent based on injuries
appellant suffered while he was a passenger on a cruise ship operated
by respondent. Appellant alleged that he was injured during a
February 2017 cruise on the "Crown Princess," a cruise ship traveling
from Buenos Aire... More... $0 (02-18-2019 - CA)


STATE OF OHIO -vs- TONY P. WALDRON, JR.
MoreLaw Suites - Legal Suites and Virtual Offices
The Best Places In Downtown Tulsa To Practice Law
406 South Boulder and 625 South Denver - 918 - 582-3993



... More... $0 (02-17-2019 - OH)


STATE OF OHIO -vs- HECTOR GOMEZ




On April 9, 2017, the Muskingum County Grand Jury indicted Gomez on
one count of possession of drugs (methamphetamines) in violation of R.C. 2925.11(A), a
felony of the first degree. The count was accompanied by forfeiture and... More... $0 (02-17-2019 - OH)


STATE OF OHIO v. DAVID K. OLSEN




In the evening hours of October 14, 2017, Olsen was driving his pickup truck
northbound on Route 4 in Riverside. Brian Jacques was driving his motorcycle, with
Alysha Lewis riding as his passenger, some distance ahead of Olse... More... $0 (02-16-2019 - OH)


State of Tennessee v. Gregory Gill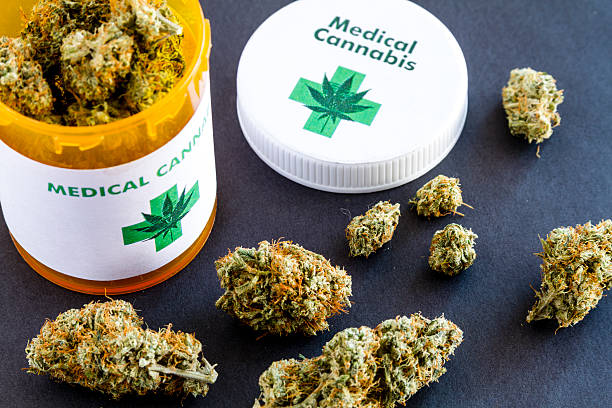 Sooner Cannabis Consultants


Click Here For... More... $0 (02-16-2019 - TN)


STATE OF FLORIDA vs TAMMARA ESTER




Ester was charged by information with grand theft of property valued at $300 or more but less than $5,000, a third-degree felony. She entered an open, no-contest plea to the charge. During sentencing, the State objected to withholding adjudi... More... $0 (02-16-2019 - FL)


ESCALONA SOCARRAS V. BAZAN VASSALLO



Edelmo Escalona Socarras, the Former Husband, appeals entry of a final
judgment dissolving his marriage to Former Wife Nadja Mar... More... $0 (02-16-2019 - FL)


STATE OF MISSOURI vs. CHRISTINA HALTER




At all relevant times from 2011 to 2013, Halter owned and managed Park Hills Mano... More... $0 (02-14-2019 - MO)


David Anthony Humphries v. The State of Texas

Indecency with a Child




A grand jury indicted Humphries for the offense of indecency with a child by
sexual contact. The indictment alleged that Humphries
. . .... More... $0 (02-13-2019 - TX)


United States of America v. Joseph Jacob Hummel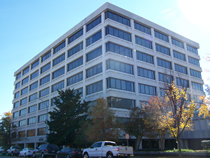 Raleigh, NC - Doctor Pleads Guilty To Obstructing the IRS

A medical doctor pleaded guilty to corruptly obstructing the due administration of the internal revenue laws.

According to court documents, Dr. Joseph Jacob Hummel purchased the home of an acquaintance, on... More... $0 (02-13-2019 - NC)


United States of America v. Ashani Ishmael Levy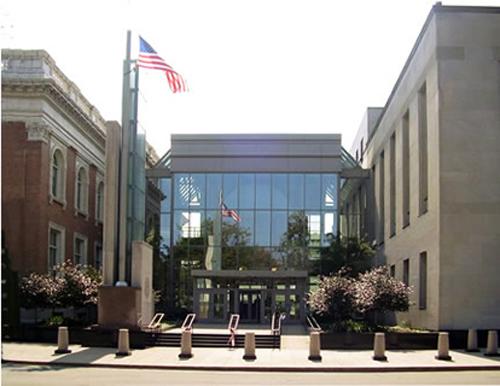 Pittsburgh, PA - Jamaican National Pleads Guilty to Financial Structuring and is Sentenced, Will be Turned over to ICE

A resident of Pittsburgh, Pennsylvania, pleaded guilty to a charge of structuring transactions to evade c... More... $0 (02-12-2019 - PA)


Lehman XS Trust v. Greenpoint Mortgage Funding, Inc.




In 2006, Lehman, not a party to this appeal, purchased aggregated pools of 
residen... More... $0 (02-12-2019 - NY)


Orlando v. Nassau Cty. Dist. Atty's Off




On Friday night, December 3, 2004, at approximately 8:45 p.m., 18
in response to a... More... $0 (02-12-2019 - NY)


Vipul B. Patel v. Zillow, Inc.





A Zestimate is an estimated
value for real estate, available on the Zillow web site for
about 100 million parcels. Zillow generates Zestimates by
applying a proprietary algorithm to public data, such as aMore... $0 (02-12-2019 - IL)


Devlon Deaquel Johnson v. The State of Texas




Both parties agree the underlying facts are irrelevant to this appeal's disposition so we do not recount them in any detail. A Bell County grand jury indicted appellant for possession of cocaine in an amount less than one gram. A... More... $0 (02-11-2019 - TX)


United States of America v. Benjamin Macias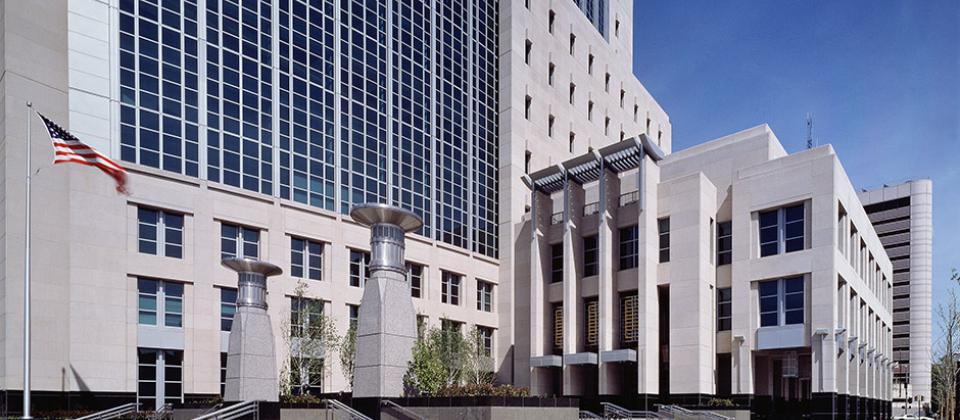 Sacramento, CA - Sacramento Man Sentenced to 12 Years in Prison for Cocaine Trafficking & Gun Possession

Benjamin Macias, 40, of Sacramento, was sentenced today by U.S. District Judge Garland E. Burrell Jr... More... $0 (02-10-2019 - CA)


UNITED STATES OF AMERICA v. KENNETH DANIELS




Pursuant to a plea agreement, Daniels entered a guilty plea to one count of being a convi... More... $0 (02-10-2019 - PA)


MARK R. THOMPSON; BETH A. THOMPSON v. JPMORGAN CHASE BANK, N.A.,




Mark and Beth Thompson sued
JPMorgan Chase Bank ("Chase") for breach of contract and violating
the statutory power of sale Massachusetts affords mortgagees.
Mass. Gen. Laws ch. 183, § 21. The Thompsons alleged Chase fa... More... $0 (02-10-2019 - MA)


Sharmalee Goonewardene v. ADP, LLC
Under the Labor Code, an employee who believes he or
she has not been paid the wages due under the applicable labor
statutes and wage orders may bring a civil action against his
or her employer. (See, e.g., Lab. Code, § 1194; Martinez v.
Combs (2010) 49 Cal.4th 35, 49-51; see also Lab. Code, § 2699.)
This case presents the question whether, when an employer
hires an indepen... More...

$0 (02-10-2019 - CA)


State of Tennessee v. Whelchel Randall Hogan




The defendant, Whelchel Randall Hogan, was indicted in Dickson County for possession with intent to sell or deliver more than one-half ounce of marijuana, possession with intent to sell or deliver .5 grams or more of cocaine, and... More... $0 (02-09-2019 - TN)


State of Tennessee v. Aaron Charles Garland




This case arises from the murder of the victim, Karen Parker, inside her home in Johnson City, Washington County, Tennessee on August 18, 2015. The victim's credit card was used soon after by the Defendant and his co... More... $0 (02-09-2019 - TN)


Next Page