Secured Transaction Law
State of Ohio v. Eric L. Powell






All charges against appellant arose out of incidents occurring on the night of December 15, 2015, at 393 South Harris Avenue (the "South Harris house") in Columbus, Ohio, a location identified by all who testified as a drug house. An escalating dispute bet... More... $0 (09-30-2018 - OH)


United States of America v. Spencer Daniel Johnson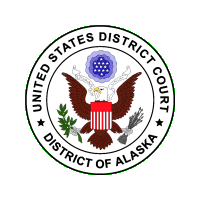 Anchorage, AK - Inmate Sentenced to Federal Prison for Smuggling Heroin into Goose Creek Correctional Center

An inmate was sentenced in federal court for his role in a scheme to smuggle heroin into the Alaska Department of Corrections (DOC) Goose Creek Correctional Cen... More... $0 (09-30-2018 - AK)


Douglas O'Connor v. Uber Technologies, Inc.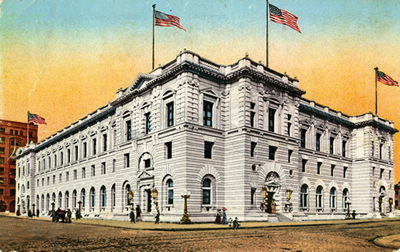 Current and former Uber drivers filed several putative
class actions alleging on behalf of themselves and other
drivers that Uber Technologies, Inc. and related defendants
(collectively referred to as "Uber"), violated various federal
and state statutes by, among other thi... More... $0 (09-30-2018 - ca)


Khalda Jabo v. YMCA of San Diego County
Defendant and respondent YMCA of San Diego County (Respondent or the
YMCA) provides a number of automatic external defibrillators (AEDs) on its premises,
for the emergency use of its members, employees and users of the premises. (Health &
2
Saf. Code,1 § 1797.196, subd. (b) [regulatory scheme when AEDs are provided on
premises].) Plaintiffs and appellants are the Jabo family, ... More...

$0 (09-30-2018 - CA)


State of Ohio v. Ejuan Small





On February 8, 2017, appellee was indicted on one count of carrying a concealed weapon, in violation of R.C. 2923.12, one count of improperly handling a firearm in a motor vehicle, in violation of R.C. 2923.16, and one count of having a weapon while under disabi... More... $0 (09-29-2018 - OH)


State of Ohio v. Kyle Z. Kurtz






In 2015, Jeanette Hampton lived at a residence on North James Road near Broad Street on the near east side of Columbus, Ohio. She lived there with her children, a 16-year old daughter, T.C., and a 12-year old son. Hampton's boyfriend was Brandon Brown, th... More... $0 (09-29-2018 - OH)


STATE OF OHIO v. TRENT D. TURNER




In September of 2016, the Summit County Grand Jury indicted Turner1 for the
following offenses: Count 7 - aggravated murder in violation of R.C. 2903.01(B), a special
felony; Count 8 - murder in violation of R.C. 2903.02(A), a special felony; Count 9 - murd... More... $0 (09-29-2018 - OH)


STATE OF OHIO v. THOMAS B. CLARK




In December 2016, Clark was charged in a 30-count indictment with multiple
counts of rape and gross sexual imposition involving a minor. The indictment included a
sexually violent predator specification. The matter proceeded to a change of plea hearing, a... More... $0 (09-29-2018 - OH)


Bunzl Distribution USA, Inc. v. Franchise Tax Board
Plaintiff Bunzl Distribution USA, Inc. (Bunzl), a multinational entity comprised of
numerous subsidiary corporations and limited liability companies (LLC), appeals from
the trial court's judgment upholding defendant Franchise Tax Board's (FTB)
determination that Bunzl owed $1,403,595 in taxes to the State of California for the
year 2005 under the Uniform Division of Income for Tax ... More...

$0 (09-29-2018 - )


STATE OF OHIO v. JOHN J. PETERSON




Lisa Swisher, a supervisor for the Monroe County Department of Job and Family Services ("MCDJFS"), testified that Patricia contacted MCDJFS in September of 2014 to request assistance with housekeeping. (Trial Tr. I, 260-261). It was the second time that Patricia re... More... $0 (09-28-2018 - OH)


STATE OF OHIO -vs- MYCHAEL MARTIN




This case arose on October 20, 2016 when a Mansfield Police Department
SWAT unit served a no-knock nighttime search warrant at the residence located at 512
West Third Street, Mansfield. Investigators with the METRICH narcotics unit targeted a
subject ... More... $0 (09-28-2018 - OH)


STATE OF OHIO vs. DANIELLE LUCE




Defendant-Appellant Danielle R. Luce appeals her multi-count conviction,
in the Court of Common Pleas, Ashland County, for involuntary manslaughter, aggravated
drug trafficking, corrupting another with drugs, and other offenses. Appellee is th... More... $0 (09-28-2018 - OH)


STATE OF OHIO v. MICHAEL A. CABLE





This case arises from a break-in at a Piqua apartment. Around 3 a.m. on
October 28, 2014, two men forced their way into the apartment while the residents, Ryan
and Mackenzie, were home. The men's faces were covered, they wore baggy clothing,
and ... More... $0 (09-28-2018 - OH)


Melanie Kelsay v. Matt Ernst




Melanie Kelsay sued sheriff's deputy Matt Ernst under 42 U.S.C. § 1983,
alleging that Ernst used excessive force while arresting Kelsay. The district court
denied Ernst's motion for summary judgment, and Ernst appeals on the ground that
he is entitled to qualified immunity... More... $0 (09-28-2018 - NE)


The Inland Oversight Committee v. City of San Bernardino, First American Title Insurance Company




This matter relates to a proposed development in the Highland Hills area of the
City of San Bernardino that has been pending in various permutations for decades.
Plaintiffs and appellants The Inland Oversight Committee (IOC), CREED-21, and
Highland Hills Homeowners Associatio... More... $0 (09-28-2018 - CA)


Alejandro Lupian v. Joseph Cory Holdings, LLC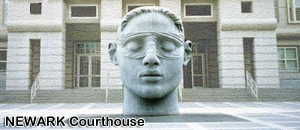 Alejandro Lupian, Juan Lupian, Isaias Luna, Jose
Reyes, and Efrain Lucatero (collectively, "the Drivers") are
professional delivery drivers who separately contracted to
provide equipment and services to Joseph Cory Holdings LLC
("Joseph Cory"), a motor carrier and... More... $0 (09-27-2018 - NJ)


STATE OF OHIO v. VICTOR OJEZUA




Ojezua was indicted on October 6, 2014, on one count of possessing cocaine
in an amount equaling or exceeding 20 grams, but less than 27 grams, in violation of R.C.
2925.11(A). The charge arose after police officers discovered cocaine on Ojezua's
pers... More... $0 (09-27-2018 - OH)


STATE OF OHIO v. ROBERT B. LEWIS
MoreLaw Receptionist Services
Never Miss Another Call With MoreLaw's Receptionists Answering Your Calls



This matter is before the Court on the August 8, 2017 Notice of Appeal of
Robert Lewis. ... More... $0 (09-27-2018 - OH)


Teresa Martine v. Heavenly Valley Limited Partnership
Plaintiff Teresa Martine (Martine) hurt her knee while skiing at Heavenly Valley
Ski Resort and was being helped down the mountain by a ski patrolman when the rescue
sled in which she was riding went out of control and hit a tree. Martine sued resort owner
Heavenly Valley Limited Partnership (Heavenly) for negligence and for damages arising
from her injuries.

Heavenly move... More...

$0 (09-27-2018 - CA)


United States of America v. Dennis A.L. Booker




Louisville, KY - Louisville Man Sentenced for Wire Fraud, Identity Theft

United States District Court Senior Judge Charles R. Simpson III has sentenced Louisville, Kentucky, man, Dennis A. L. Booker to 65 months in federal prison on September 25, 2018, followed by 3 yea... More... $0 (09-26-2018 - KY)


Kaleena Bullington v. Bedford County, Tennessee; Penny Cooper




Plaintiff Kaleena Bullington ("Bullington") appeals the district court's grant of judgment on the pleadings to Defendants Bedford County, Tennessee, ("County") and Penny Cooper ("Cooper") (together, "Defendants"). For the following reasons, we VACATE the district court's judgm... More... $0 (09-26-2018 - TN)


Robert Findleton v. Coyote Valley Band of Pomo Indians
This is our third appeal concerning contractor Robert Findleton's attempts to
enforce arbitration clauses in agreements he entered into with the Coyote Valley Band of
Pomo Indians (the Tribe), which failed to pay him for work he performed for the Tribe.
In the first appeal, we held the Tribe had waived its sovereign immunity for purposes of
arbitrating the contract disputes and tha... More...

$0 (09-26-2018 - CA)


In The Matter of J.L.O.
¶1 The questions presented to this Court are whether 1) the district court abused its discretion by denying Mother's motion to continue and allowing her waiver of jury trial; 2) a witness testifying telephonically violated Mother's right to procedural due process; 3) the State presented clear and convincing evidence to support the termination of parental rights; and 4) Mother's trial counsel provi... More...

$0 (09-25-2018 - OK)


Kendra Crocker v. Stanley Glanz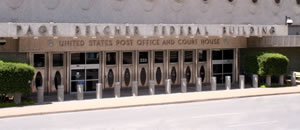 Eric Grant was assaulted and raped by another inmate while in custody at the
Tulsa County Jail. Grant's co-guardians filed suit on his behalf against Sheriff
Stanley Glanz under 42 U.S.C. § 1983, asserting supervisory liability. Glanz has
filed this interlocutory... More... $0 (09-25-2018 - OK)


Amy Arlene Turner v. Seterus, Inc.
In this wrongful foreclosure case, plaintiffs Amy Arlene Turner and Joseph Zeleny
sought damages from defendant Seterus, Inc. (Seterus) on the theory that Seterus had
"frustrated [their] lawful attempt, pursuant to [Civil] Code [section] 2924c, to cure their
default more than five days prior to the noticed foreclosure sale." The trial court
sustained Seterus's demurrer to their thi... More...

$0 (09-25-2018 - CA)


Next Page