Pharmacy Law
United States ex rel. Knopf v. AgeVital Pharmacy, LLC et al.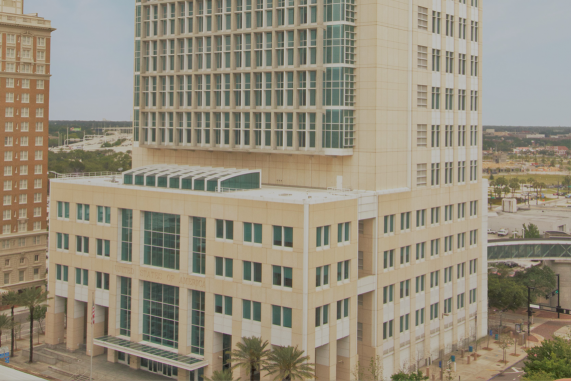 Tampa, FL - Florida Compounding Pharmacy and Its Owners to Pay at Least $775,000 to Resolve False Claims Act Allegations

The Department of Justice announced today that Vital Life Institute LLC (formerly known as AgeVital Pharm... More... $0 (02-15-2019 - FL)


State of West Virginia v. Michael S. Sites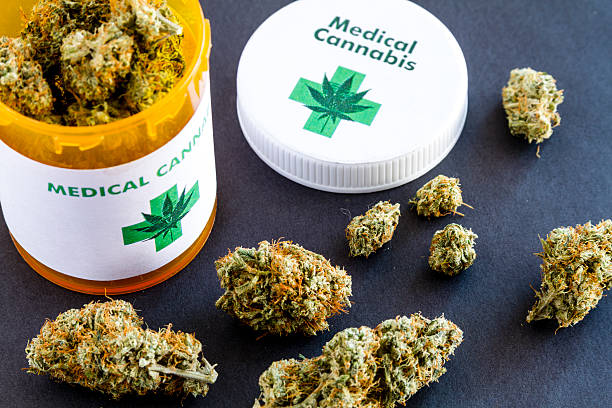 Sooner Cannabis Consultants


Click Here For... More... $0 (02-09-2019 - WV)


United States of America v. Lisa Kwapniowski





Omaha, NE - Former Director of Pharmacy Services for Children's Hospital and Medical Center Pleads Guilty to Wire Fraud

Lisa Kwapniowski, age 49, of Omaha, Nebraska, pleaded guilty to committing wire fraud, in violation of Title 18, United States Code, Section ... More... $0 (02-09-2019 - NE)


State of Tennessee v. Elvis Louis Marsh




The Defendant's convictions were the result of a controlled drug transaction and a subsequent search which uncovered drugs and drug paraphernalia. The Seventeenth Judicial District ... More... $0 (02-01-2019 - TN)


United States of America v. Liridon Gashi





Target Store Break-in Defendants Sentenced

The second of two New York men who admitted to cutting their way through a roof into a... More... $0 (02-01-2019 - RI)


In Re: Celexa and Lexapro Marketing and Sales Practices Litigaiton





These consolidated appeals
arise out of two so-called "off-label" prescription-drug-marketing
cases aggregated for pretrial proceedings in the District of
Massachusetts by order of the multidistrict litigation panel.More... $0 (01-30-2019 - MA)


STATE OF KANSAS v. MARK EDWIN WISNER




Wisner was a physician's assistant at the United States Department of Veteran... More... $0 (01-28-2019 - KS)


Thomas Guifoile v. John M. Shields, Sr., et al.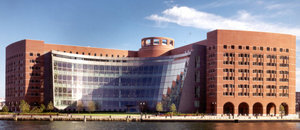 In alleged violation of the False Claims Act, appellant Thomas Guilfoile claims
he was fired from his job in retaliation for accusing his employer
of violating the Anti-Kickback Statute and making false representations
in customer contracts. See 31 U.S.C. § 3730(h... More... $0 (01-18-2019 - MA)


STATE OF OHIO v. WENDY BICKLEY




On February 27, 2017, Bickley was at home with her husband, Jason
Bickley ("Jason"). Tr. 5. She was aware that her husband had ingested heroin that
evening, but, when she discovered that Jason was unconscious and having diffi... More... $0 (01-11-2019 - OH)


Jiying Wei v. University of Wyoming College of Health School Pharmacy




Jiying Wei appeals the district court's judgment dismissing her complaint with
prejudice based on claim preclusion and the statute of limitations, and its order
denying her post-judgment motion. Exercising jurisdiction under 28 U.S.C. § 1291,
we affirm.
BACKGROUND
W... More... $0 (01-07-2019 - wy)


State of Ohio v. Jason George




Appellant, Jason A. George, appeals from the February 2, 2018 judgment of
the Ottawa County Court of Common Pleas. Appellant was indicted on five counts:
criminal damaging, R.C. 2909.06(A)(1)(B); theft, R.C. 2913.02(A)(1)(B)(... More... $0 (01-02-2019 - OH)


United States of America v. Oscar Elizondo




McAllen, TX - Former City Commissioner Heads to Prison for Health Insurance Fraud Scheme

A former Pharr City Commissioner was ordered to prison in connection with a scheme to defraud Blue Cross Blue Shield of Texas. Oscar Elizondo, 48, of Pharr, pleaded guilty to consp... More... $0 (12-29-2018 - TX)


United States of America v. Richard Hall, Scott Schuster, Dustin Rall,George Lock Paret, and Michael Ranelle




Dallas, TX - Eight Dallas-Area Pharmacy Owners and Marketers Charged in $9 Million Kickback Scheme

Eight Dallas-area pharmacy owners and marketers were charged in an indictment unsealed today for their roles in a sche... More... $0 (12-29-2018 - TX)


Sierra Club v. County of Fresno, Friant Ranch, L.P., Real Party in Interest



We granted review to determine whether an
Environmental Impact Report (EIR), issued as part of a master
plan to develop a partial retirement c... More... $0 (12-25-2018 - CA)


Doris Freyre v. Chad Chronister





This interlocutory appeal asks us to determine whether the Hillsborough County Sheriff's Office ("HCSO"), in conducting child-protective investigations under a grant agreement with the Florida Department of Children and ... More... $0 (12-21-2018 - FL)


Mitchell Sims v. Scott Kernan, as Secretary of Department of Corrections and Rehabilitation, etc.
California law provides that the death penalty shall be inflicted by either lethal gas
or by "an intravenous injection of a substance or substances in a lethal quantity sufficient
to cause death, by standards established under the direction of the Department of
Corrections and Rehabilitation." (Pen. Code, § 3604, subd. (a).)1
The question in this
case is whether that statute i... More...

$0 (12-16-2018 - CA)


Warren Schumack v. Connecticut CVS Pharmacy, LLC



New Haven, CT - Warren Schumack sued Connecticut CVS Pharmacy, LLC on a personal injury negligence theory.... More... $0 (12-10-2018 - CT)


United States of America v. Nelson M. Mukuna




Las Vegas, NV - Las Vegas Pharmacist Sentenced To Prison For Health Care Fraud Conspiracy

Owner and operator of Atlas Specialty Pharmacy ordered to pay over $3.7 million in restitution

A Las Vegas pharmacist was sentenced by U.S. D... More... $0 (12-09-2018 - NV)


United states of America v. Scott William Twaddle




Des Moines, IA - Des Moines Residents Sentenced for Felony Federal Food, Drug, and Cosmetic Act Offense

United States District Court Judge Rebecca Goodgame Ebinger sentenced Des Moines residents, Scott William Twaddle, age 51, to 12 months and one day in prison, an... More... $0 (12-08-2018 - IA)


United States of America v. Stephen Chalker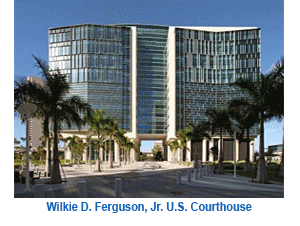 Miami, FL - South Florida Pharmacist Sentenced to Over Six Years in Prison for Role in $5 Million Compounding Pharmacy Scheme

A South Florida pharmacist was sentenced to 78 months in prison today for his role in a $5 million compounding pharmacy scheme.

As... More... $0 (11-30-2018 - FL)


United States of America v. Vilawoe Aku Boadu and Zinka Sisic




Phoenix, AZ - Pharmacist and Pharmacy Technician Sentenced to Prison for Diverting Hundreds of Thousands ff Opioids

Pharmacist Vilawoe Aku Boadu, 39, of Peoria, Ariz., was sentenced by U.S. District Judge Steven P. Logan to 120 months in pri... More... $0 (11-30-2018 - AZ)


United States of America v. Marjorie Robinson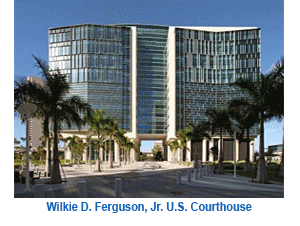 Miami, FL - South Florida Pharmacist Sentenced to More Than Six Years in Prison for Role in $3.4 Million Compounding Pharmacy Scheme

A pharmacist licensed by the State of Florida was sentenced to 78 months in prison for her participation in a scheme involving t... More... $0 (11-29-2018 - FL)


United States of America v. Candace Michelle Craven
San Diego, CA - TENNESSEE NURSE PRACTITIONER PLEADS GUILTY FOR ROLE IN $65 MILLION TRICARE FRAUD

Candace Michelle Craven, a Tennessee-based nurse practitioner pleaded guilty in federal court today, admitting that she participated in a health care fraud scheme that bilked TRICARE – the health care program that covers United States service members – out of more than $65 million. As part of... More...

$0 (11-29-2018 - CA)


United States of America v. Deonte Farrow




Norfolk, VA - Final Defendant Sentenced in Operation Chasing Oxy

A Norfolk man was sentenced today to 10 years in prison for his leadership role in a nine-member conspiracy to fraudulently obtain and sell approximately 9,000 Oxycodone pills in Hampton Roads.

According to court d... More... $0 (11-21-2018 - VA)


United States of America v. Joseph Owusu

Pensacola, FL - South Florida Pharmacy Owner Sentenced to 135 Months in Prison for Conspiracy to Illegally Distribute Hydromorphone and Oxycodone in North Florida

Joseph Owusu, 63, of Tampa, was sentenced November 14 to 135 months in prison after pleading guilty on... More... $0 (11-21-2018 - FL)


Next Page