Pharmacy Law
JEREMY DWAYNE LAVORCHEK v. THE STATE OF OKLAHOMA




The jury recommended sentences of life imprisonment on a... More... $0 (07-03-2019 - OK)


United States of America v. Melvin Louis Bailey, III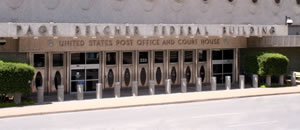 Tulsa, OK - Tulsa Man Sentenced to 33 Years in Prison for Multiple Armed Robberies

A man convicted of three armed robberies in Tulsa was sentenced for his crimes. In March 2019, a jury found Melvin Louis Bailey, III, 26, of Tulsa guilty of obstructing commerce by robbery... More... $0 (07-02-2019 - OK)


United States of America v. Daniel Richard Ferguson, John Richard Frohrip and Kevin Ellis Partin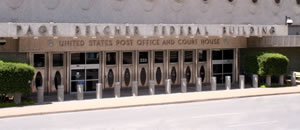 Tulsa, OK - Three Marketers Plead Guilty to Violations of Federal Anti-Kickback Statutes

Three marketers have pleaded guilty in U.S. District Court to offering or paying illegal kickbacks to physicians in relation to the government health care insurance programs Medicare... More... $0 (06-26-2019 - OK)


JEREMY DWAYNE LAVORCHEK v. THE STATE OF OKLAHOMA





The jury recommended sentences of life imprisonmen... More... $0 (06-21-2019 - OK)


Jean Marie Romanek and John Paul Romanek v. West Virginia CVS Pharmacy, LLC

MoreLaw Virtual Receptionists
Never Miss Another Call
Don't Wait - Call 918-582-6422 Today








Wheeling, WV - Jean Marie Romanek and John Paul Romanek sued West Virginia CVS ... More... $1 (06-18-2019 - WV)


Jean Marie Romanek and John Paul Romanek v. West Virginia CVS Pharmacy, LLC

MoreLaw Virtual Receptionists
Never Miss Another Call
Don't Wait - Call 918-582-6422 Today!








Wheeling, WV - Jean Marie Romanek and John Paul Romanek sued West Virginia CVS... More... $0 (06-18-2019 - NM)


United States of America v. Joe Larry Straw




Dallas, TX - The United States of America charged Joe Larry Straw with:

18:1349 (18:1347) Conspiracy to Commit Health Care Fraud
(1)
18 U S C § 1349 (18 U S C § 1347) Conspiracy to Commit Health Care Fraud
(1s)
42 U S ... More... $0 (06-14-2019 - TX)


United States of America v. Scott Novick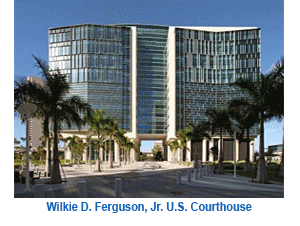 Miami, FL - South Florida Pill Mill Owner Sentenced to Prison for Role in $2.2 Million Medicare Fraud Scheme

The owner of a pain clinic and a pharmacy in South Florida was sentenced to 78 months in prison followed by three years of supervised release for his ro... More... $0 (06-13-2019 - FL)


John Doe v. BlueCross BlueShield of Tennessee, Inc.




Treating similarly situated people differently goes to the heart of invidious discrimination. But treating differently situated people differently usually counts as equal justice under law. Today's case involves the second scenario in the context of an application of the antidiscri... More... $0 (06-04-2019 - TN)


United States of America v. Gene Svirskiy and Christopher Leary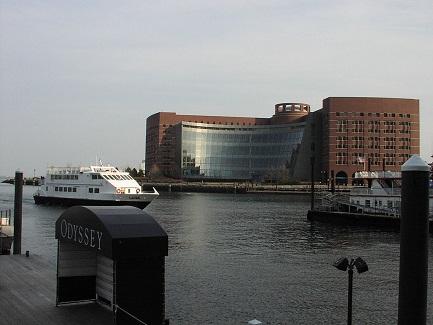 Boston, MA - Two Former New England Compounding Center Pharmacists Sentenced

Two former clean room pharmacists at New England Compounding Center (NECC) were sentenced in federal court in Boston in connecti... More... $0 (05-30-2019 - MA)


United States of America v. Mary Aronson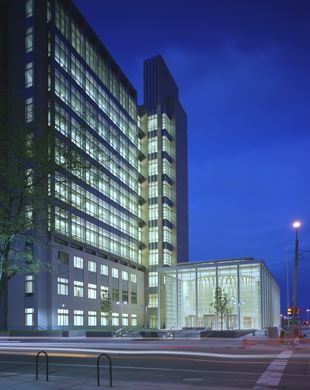 Denver, CO - Pharmacist Headed to Federal Prison and Required to Pay $55,000 in Community Restitution for Illegally Distributing Oxycodone and Amphetamine

A registered pharmacist, Mary Aronson, owner and operator of St. Vrain Pharmacy in Lyons, Colorado, was sentenced ... More... $0 (05-30-2019 - CO)


State of Ohio v. Clark Sams, Sr.
MoreLaw Virtual ReceptionistsNever Miss Another New Client Call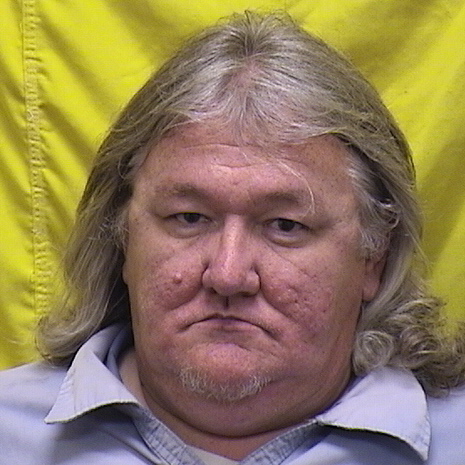 ... More... $0 (05-28-2019 - OH)


State of Ohio v. Terrence L. Singer




On March 15, 2017, appellant was indicted on one coun... More... $0 (05-23-2019 - OH)


STATE OF OHIO v. TYREZ BOYD





Boyd was charged in 2017 with one count of aggra... More... $0 (05-21-2019 - OH)


United States of America v. Pawankumar Jain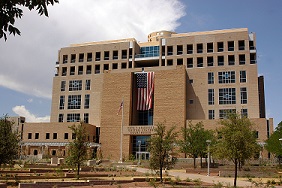 Las Cruces, NM - Former Dona Ana County Doctor Sentenced to 108 Months for Conviction on Unlawful Distribution of Prescription Painkillers and Health Care Fraud

Pawankumar Jain, 66, a former physician, was sentenced in federal court in Las Cruces, N.M., to 108 months in... More... $0 (05-09-2019 - NM)


State of Ohio v. Eric L. Clemonts

MoreLaw Virtual Receptionists
No More Robo Calls With MoreLaw Receptionists
More... $0 (05-09-2019 - OH)


United States of America v. Rontel Nijae Mial




Davenport, IA - Indiana Man Sentenced to 96 Months in Prison for Five Pharmacy Robberies in Iowa

Rontel Nijae Mial, age 19, of Indianapolis, Indiana, was sentenced by United States District Court Chief Judge John A. Jarvey to 96 months in prison after pleading guil... More... $0 (05-06-2019 - IA)


United States of America v. John N. Kapoor; Richard M. Simon; Surise Lee; Joseph A. Rowan; and Michael J. Gurry




Boston, MA - Founder and Four Executives of Insys Therapeutics Convicted of Racketeering Conspiracy

First successful prosecution of top pharmaceutical executives for crimes related to the prescribing of opioids

The founder and four former executives of Insys Therapeu... More... $0 (05-03-2019 - MA)


United States of America v. Devin Jefferson




Milwaukee, WI - Indiana Man Sentenced to 10 years and 10 months for Armed Pharmacy Robberies

Devin Jefferson (age: 30) of Indianapolis, Indiana was sentenced to 130 months' imprisonment for his involvement in three armed pharmacy robberies of Wal... More... $0 (04-27-2019 - WI)


United States of America v. Julie Ann DeMille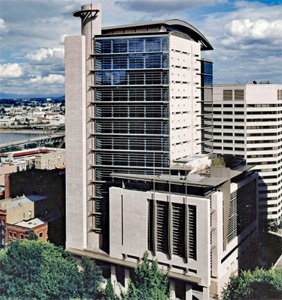 Portland, OR - Portland Nurse Practioner Sentenced to Four Years in Federal Prison for Illegal Opioid Distribution

Former nurse practitioner Julie Ann DeMille, 60, of Portland, was sentenced to 48 months in federal prison and three years' supervised release for illegally distributing p... More... $0 (03-31-2019 - OR)


STATE OF KANSAS v. BRADLEY THOMAS GILLESPIE




In the early morning hours of February 2, 2016, law enforcement responded to ... More... $0 (03-25-2019 - KS)


STATE OF OHIO - vs - WILLIAM R. TUCKER




This case stems from the death of firefighter Patrick Wolterman, who died in
the line of duty on December 28, 2015, while attempting to extinguish a fire at the home of
Tucker's uncle, codefendant Lester Parker. The state alle... More... $0 (03-24-2019 - OH)


STATE OF OHIO v. PHILLIP T. DEVINE




On September 15, 2016, a secret indictment was issued by the grand jury in Columbiana County charging Appellant with two drug counts occurring on August 11, 2014. The first count alleged he knowingly manufactured or engaged in part of t... More... $0 (03-22-2019 - OH)


United States of America v. Wilton Clinton "Clint" Meeks, III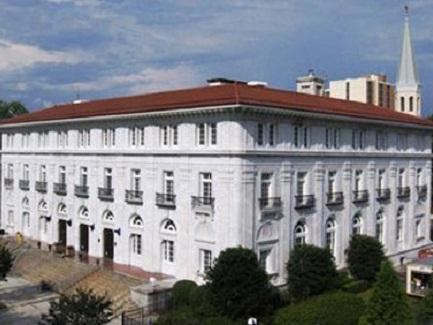 Augusta, GA - Waynesboro pharmacist pleads guilty to felony drug charge

A Waynesboro pharmacist is awaits sentencing after pleading guilty to illegally obtaining opioids for his own use.

Wilton Clinton "Clint" Meeks III,... More... $0 (03-21-2019 - GA)


United States of America v. Ademola O. Adebayo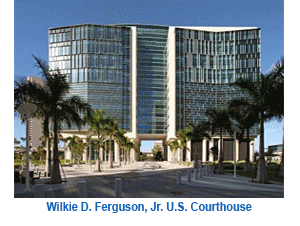 Florida Pharmacist Sentenced to 10 Years in Prison for $100 Million Compounding Pharmacy Fraud Scheme
Eight Others Previously Sentenced

A Florida pharmacist was sentenced to 120 months in prison followed by three years supervised release. He was also orderd... More... $0 (03-20-2019 - FL)


Next Page