Misrepresentation Law
DAVID BOX v. J.B. HUNT TRANSPORT, INC.
MoreLaw Virtual ReceptionistsOur Team Will Answer Your Phone When You Cannot


After we reversed and remanded, Box filed a motion for damages and attorney's fees
against J.B. Hunt. Box sought damages i... More... $0 (06-10-2019 - AR)


Big Horn Coal Co. v. Sylvia Sadler, widow of o/b/o Edgar Sadler, deceased, et al.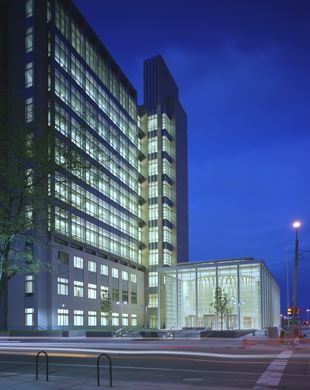 Big Horn Coal Company petitions this court to review the judgment of the
Department of Labor Benefits Review Board ("Board") awarding benefits to Edgar
Sadler, a then-living miner, under the Black Lung Benefits Act (BLBA or "the Act"),
30 U.S.C. §§ 901-944 (201... More... $0 (06-04-2019 - CO)


Arkady Berger v. Gary Varum
Plaintiff Arkady Berger sought to collect an underlying judgment against
defendant Gary Varum and his company, defendant Telesis Engineers, Inc. (jointly the
Varum defendants). Berger alleged the Varum defendants fraudulently transferred assets
to other defendants in an effort to avoid paying the judgment. While Berger's
enforcement action against the Varum defendants and defendant... More...

$0 (06-04-2019 - CA)


Southern California Gas Company v. The Superior Court of Los Angeles, First American Wholesale Lending Corporation, Real Party in Interest
This case concerns a massive, months-long leak from a
natural gas storage facility located just outside Los Angeles.
According to the allegations before us, the accident severely
harmed the economy of a nearby suburb. We must decide if local
businesses — none of which allege they suffered personal injury
or property damage — may recover in negligence for income lost
because... More...

$0 (06-02-2019 - CA)


STATE OF MONTANA v. JOSEPH DEE WALBRIDGE




Pursuant to Section I, Paragraph 3(c), Montana Supreme Court Interna... More... $0 (05-29-2019 - MT)


Erie Insurance Company, a/s/o v. Amazon.com, Inc. and Ebay, Inc.





The main issue before us is whether Amazon.com, Inc., is subject to liability for a defective product that a customer purchased on its website from a third-party seller with Amazon "fulfilling" the transaction by storing the product and shipping it to the customer.
Trung... More... $0 (05-24-2019 - MD)


United States of America v. Chad Poage, D.O.




Clarksburg, WV - West Virginia Physician Pleads Guilty to Drug Charge

A Morgantown, West Virginia, physician pleaded guilty to obtaining controlled substances by fraudulently writing prescriptions using colleagues' Drug Enforcement Administration (DEA) numbers and presenting stolen ... More... $0 (05-21-2019 - WV)


STATE OF OHIO vs. TERRENCE W. FANNON




This appeal raises a pair of sentencing questions: for... More... $0 (05-21-2019 - OH)


Anthony Kavanaugh v. The State of Texas

MoreLaw Suites

Legal Suites and Virtual Offices In Downtown Tulsa
Petroleum Club Building
601 South Boulder
918-582-3993 or info@morelaw.com
More... $0 (05-14-2019 - TX)


Michael B. Burch v. Certainteed Corporation

MoreLaw Virtual Receptionists
Never Miss Another New Client Call





Plaintiffs Michael and Cindy Burch sued defendant CertainTeed Corporation, an
asbestos-cement (A/C) pipe manuf... More... $0 (05-13-2019 - CA)


Ted Switzer v. Robert Clark "Sonny" Wood, II
Ted Switzer (Switzer or appellant) prevailed at trial against crossdefendants
Robert Clark "Sonny" Wood II and Access Medical, LLC (Wood and Access
Medical or respondents) on causes of action that included fraud, conversion of property
2.
and treble damages under Penal Code1
section 496. The present appeal focuses on the
section 496 causes of action. Although section 496 d... More...

$0 (05-11-2019 - CA)


State of Ohio v. William L. Walker, Jr.

MoreLaw Virtual Receptionists
Nosotros hablamos español
More... $0 (05-09-2019 - OH)


Carolyn Cohen v. Kabbalah Centre International, Inc.
Appellant Carolyn Cohen and her company Here We Grow,
Inc., donated about a half million dollars to a San Diego spiritual
group called Kabbalah Centre International, Inc. ("Centre").
Later Cohen wanted her money back. The trial court ruled she
had no such right. We reverse one of the trial court's rulings that
concerns $25,000 and affirm all the rest.
I
We summarize the... More...

$0 (05-08-2019 - CA)


John Garcia vs. The State of Florida




In 1999, Larissa Macriello relocated to the United States fr... More... $0 (05-03-2019 - FL)


Jennifer Jenkins v. S. David Anton, P.A., d/b/a Anton Legal Group; S. David Anton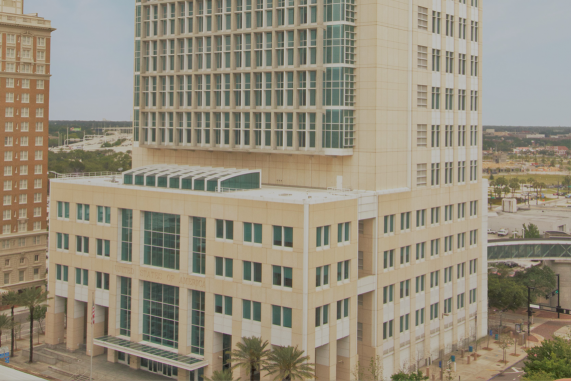 Jennifer Jenkins worked as a paralegal for David Anton for about nine months. She had a flexible work schedule, and records of the hours she worked
Case: 17-13073 Date Filed: 04/29/2019 Page: 1 of 31
2
were not kept. A... More... $0 (04-29-2019 - FL)


United States of America v. Kelly D. Williams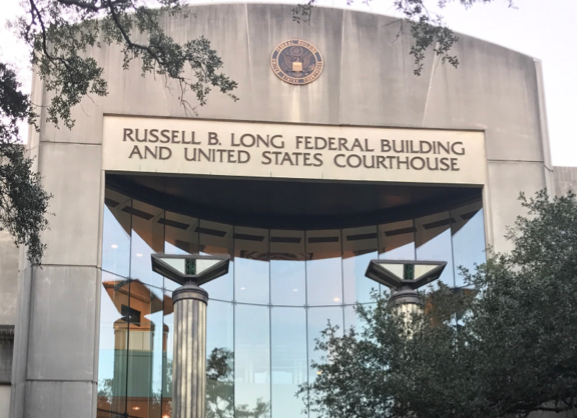 Baton Rouge, LA - Defendant Sentenced to Federal Prison in Operation Third World Targeting Drug Trafficking Organization

U.S. Chief Judge Shelly D. Dick sentenced KELLY D. WILLIAMS, age 43, of Zachary, Louisiana, to 262 months in federal prison following his convictions for co... More... $0 (04-16-2019 - LA)


ANGELA S. CIANFAGLIONE - vs - LAKE NATIONAL BANK (nka ERIE BANK), et al.




On January 6, 2017, Grajzl filed a Complaint against Lake National Bank,
bank employee Lisa Lawrence, John Does 1 and 2, and her ex-husband, Andrew
Cianfaglione. The Complaint alleged that Cianfag... More... $0 (04-13-2019 - OH)


NICOLE CORRIGAN vs MANUEL ISRAEL VARGAS III



Mother and Father, who never married, had a child in 2006. The parties had an informal agreement to exercise timesharing with the child. In 2015, Father filed a petition ... More... $0 (04-07-2019 - FL)


Damien Guedes v. Bureau of Alcohol, Tobacco and Explosives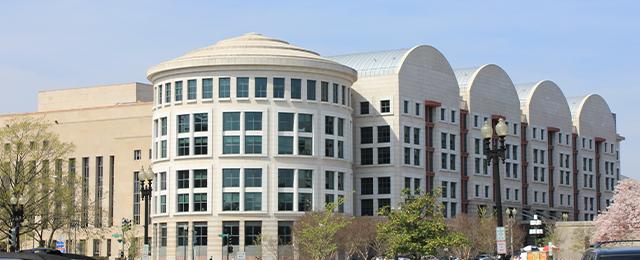 In October 2017, a lone gunman armed with bump-stock-enhanced semiautomatic weapons murdered 58 people and wounded hundreds more in a mass shooting at a concert in Las Vegas, Nevada. In the wake of that tragedy, the Bureau of Alcohol, Tobacco, Firearms and Explosives ("Bureau... More... $0 (04-01-2019 - DC)


STATE OF SOUTH DAKOTA v. GREGORY DEJESUS TWO HEARTS



On January 19, 2015, three men robbed the Casino Korner in Aberdeen, South Dakota and then fled avoiding arrest. The suspects evaded the police for m... More... $0 (04-01-2019 - SD)


Catherine Gibbons, et al. v. Bristol-Myers Squibb Company and Pfizer, Inc.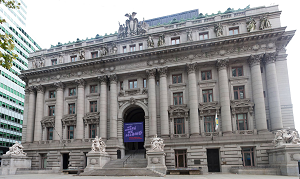 Plaintiffs in this multi‐district litigation appeal from judgments entered by
the United States District Court for the Southern District of New York (Denise L.
Cote, J.) dismissing their products liability claims for injuries allegedly caused by
the... More... $0 (03-27-2019 - NY)


State of Ohio v. Drakkar D. Groce




By indictment filed June 24, 2016, plaintiff-appellee, State of Ohio, charged Groce with one count of engaging in a pattern of corrupt activity in violation of R.C. 2923.32, a first-degree felony; one count of trafficking in cocaine in v... More... $0 (03-23-2019 - OH)


United States of America v. Wilton Clinton "Clint" Meeks, III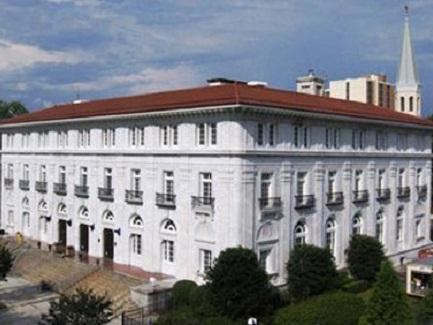 Augusta, GA - Waynesboro pharmacist pleads guilty to felony drug charge

A Waynesboro pharmacist is awaits sentencing after pleading guilty to illegally obtaining opioids for his own use.

Wilton Clinton "Clint" Meeks III, 55, of Way... More...

$0 (03-21-2019 - GA)


United States of America v. Tamela M. Lee





Defendant Tamela M. Lee ("Defendant" or "Lee") appeals from the district court judgment convicting her on six counts after a plea of not guilty and sentencing her to a total term of sixty months' imprisonment. Counts One through Four concerned conspiracy to... More... $0 (03-18-2019 - OH)


United States of America v. Heath Solutions, P.C., et al.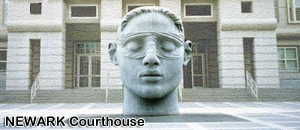 Nita K. Patel and her husband, Kirtish N. Patel, were
convicted of defrauding Medicare in a prior criminal
proceeding. The United States then brought this civil action
for the same fraudulent schemes against Ms. Patel, Ms.
Patel's healthcare company (Heart Solution P.C... More... $0 (03-15-2019 - NJ)


Next Page