Misrepresentation Law
United States of America v. Kelly D. Williams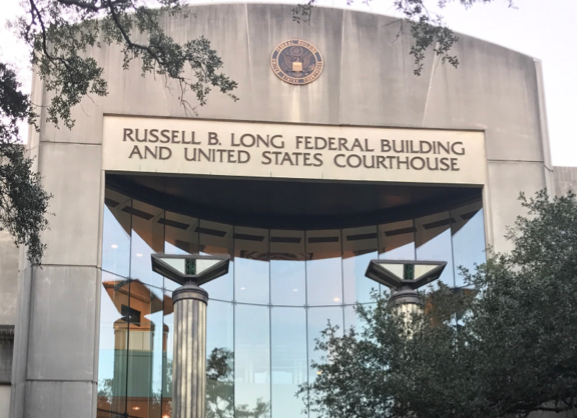 Baton Rouge, LA - Defendant Sentenced to Federal Prison in Operation Third World Targeting Drug Trafficking Organization

U.S. Chief Judge Shelly D. Dick sentenced KELLY D. WILLIAMS, age 43, of Zachary, Louisiana, to 262 months in federal prison following his convictions for co... More... $0 (04-16-2019 - LA)


ANGELA S. CIANFAGLIONE - vs - LAKE NATIONAL BANK (nka ERIE BANK), et al.




On January 6, 2017, Grajzl filed a Complaint against Lake National Bank,
bank employee Lisa Lawrence, John Does 1 and 2, and her ex-husband, Andrew
Cianfaglione. The Complaint alleged that Cianfag... More... $0 (04-13-2019 - OH)


NICOLE CORRIGAN vs MANUEL ISRAEL VARGAS III



Mother and Father, who never married, had a child in 2006. The parties had an informal agreement to exercise timesharing with the child. In 2015, Father filed a petition ... More... $0 (04-07-2019 - FL)


Damien Guedes v. Bureau of Alcohol, Tobacco and Explosives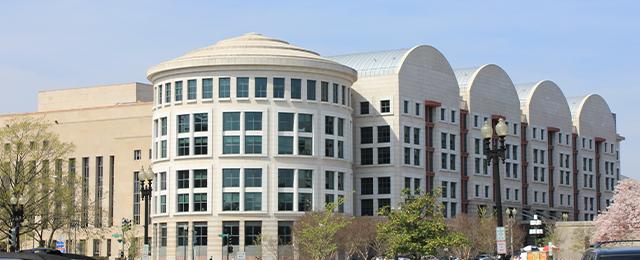 In October 2017, a lone gunman armed with bump-stock-enhanced semiautomatic weapons murdered 58 people and wounded hundreds more in a mass shooting at a concert in Las Vegas, Nevada. In the wake of that tragedy, the Bureau of Alcohol, Tobacco, Firearms and Explosives ("Bureau... More... $0 (04-01-2019 - DC)


STATE OF SOUTH DAKOTA v. GREGORY DEJESUS TWO HEARTS



On January 19, 2015, three men robbed the Casino Korner in Aberdeen, South Dakota and then fled avoiding arrest. The suspects evaded the police for m... More... $0 (04-01-2019 - SD)


Catherine Gibbons, et al. v. Bristol-Myers Squibb Company and Pfizer, Inc.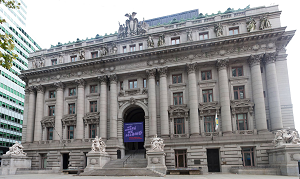 Plaintiffs in this multi‐district litigation appeal from judgments entered by
the United States District Court for the Southern District of New York (Denise L.
Cote, J.) dismissing their products liability claims for injuries allegedly caused by
the... More... $0 (03-27-2019 - NY)


State of Ohio v. Drakkar D. Groce




By indictment filed June 24, 2016, plaintiff-appellee, State of Ohio, charged Groce with one count of engaging in a pattern of corrupt activity in violation of R.C. 2923.32, a first-degree felony; one count of trafficking in cocaine in v... More... $0 (03-23-2019 - OH)


United States of America v. Wilton Clinton "Clint" Meeks, III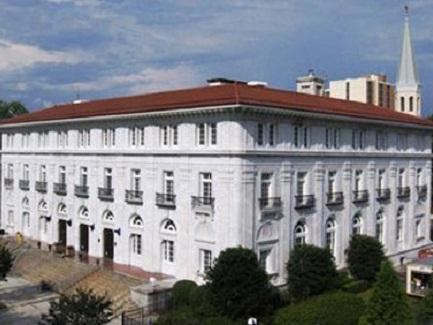 Augusta, GA - Waynesboro pharmacist pleads guilty to felony drug charge

A Waynesboro pharmacist is awaits sentencing after pleading guilty to illegally obtaining opioids for his own use.

Wilton Clinton "Clint" Meeks III, 55, of Way... More...

$0 (03-21-2019 - GA)


United States of America v. Tamela M. Lee





Defendant Tamela M. Lee ("Defendant" or "Lee") appeals from the district court judgment convicting her on six counts after a plea of not guilty and sentencing her to a total term of sixty months' imprisonment. Counts One through Four concerned conspiracy to... More... $0 (03-18-2019 - OH)


United States of America v. Heath Solutions, P.C., et al.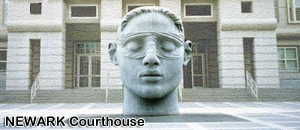 Nita K. Patel and her husband, Kirtish N. Patel, were
convicted of defrauding Medicare in a prior criminal
proceeding. The United States then brought this civil action
for the same fraudulent schemes against Ms. Patel, Ms.
Patel's healthcare company (Heart Solution P.C... More... $0 (03-15-2019 - NJ)


In the Interest of D.H., A Minor Child



In May 2016, the State filed a child in need of care (CINC) petition regarding D.H. against Mother and Father. D.H., who was only four months old at t... More... $0 (03-14-2019 - KS)


Yury Rinsky v. Cushman & Wakefield, Inc.




In this diversity action, Appellee
Yury Rinsky ("Rinksy"), a citizen of Massachusetts, brought suit
against his former employer, the New York-based real estate firm
Cushman & W akefield, Inc. ("C&W"), claiming that C&W impermissibly
fired him because of his age and dis... More... $0 (03-10-2019 - MA)


Vijayakumar Thuraissigiam v. U.S. Department of Homeland Security





In an action in which Vijayakumar Thuraissigiam filed a
habeas petition to challenge procedures leading to his
expedited removal order, the panel reversed the district
court's dismissal of the petition for lack of subje... More... $0 (03-08-2019 - CA)


Gloria R. Proo v. The State of Texas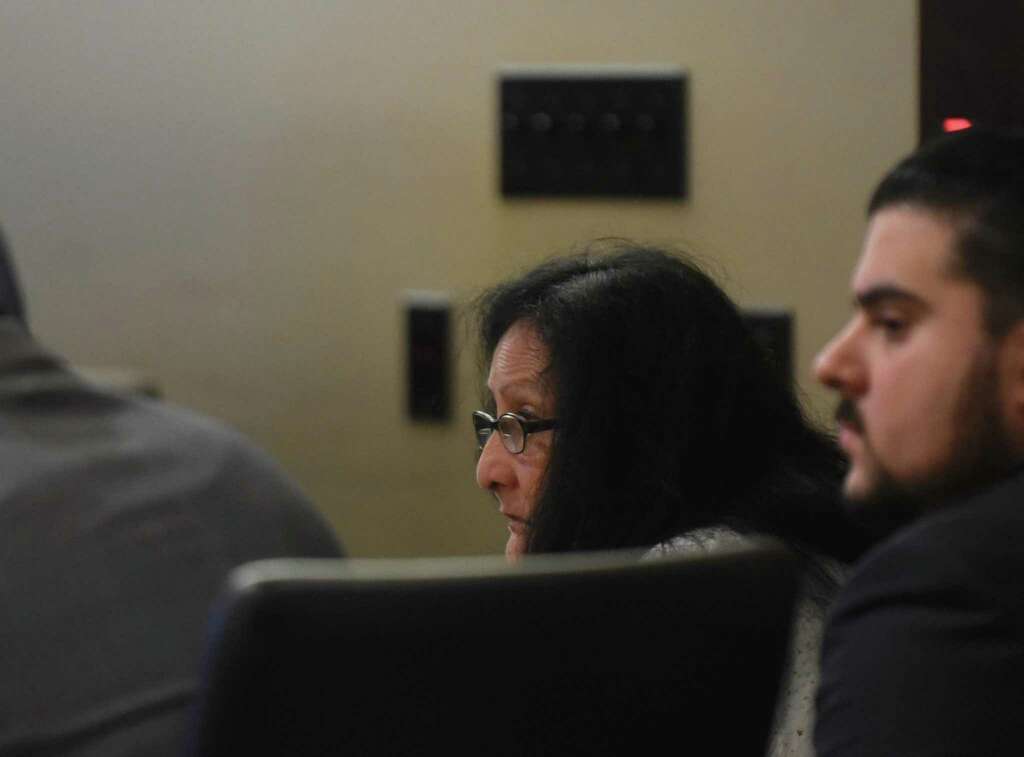 J.W. alternately lived with his biological mother and his maternal grandmother Patty from
the time he was born until he was five years old. He was born healthy. According to Patty, J.W.
was attending school during the spr... More... $0 (03-06-2019 - TX)


United States of America v. John Maddux, Jr., Christina Carman, Julie Coscia and Michael E. Smith




The defendants here took part in a decade-long scheme surreptitiously to sell tax-free cigarettes, thereby defrauding federal, state, and local governments of more than $45 million in tax revenue. The federal government eventually uncovered the scheme and charged them with 34 ... More... $0 (02-27-2019 - KY)


CURRY NICELY V. COMMONWEALTH OF KENTUCKY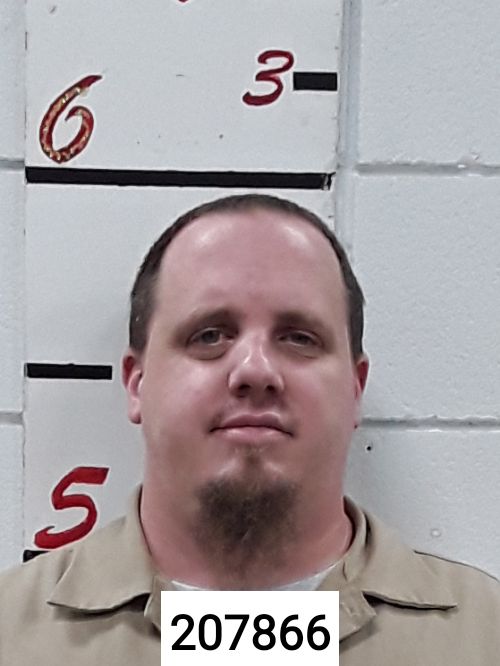 An Ohio County grand jury returned an indictment in October 2016
charging Nicely with twenty offenses. Alicia Payne was named as a co
defendant on nineteen offenses. Mark Nicely, Appellant's father, was named as
a c... More... $0 (02-20-2019 - KY)


R. Alexander Acosta v. Off Duty Police Servs.
MoreLaw Suites - Legal Suites and Virtual Offices
The Best Places In Downtown Tulsa To Practice Law
406 South Boulder and 625 South Denver - 918 - 582-3993



... More... $0 (02-13-2019 - KY)


Rand Resources, LLC v. City of Carson



The City of Carson (City) hired Rand Resources as its
agent to negotiate with the National Football League (NFL)
about the possibility of buil... More... $0 (02-13-2019 - CA)


R. Alexander Acosta, Secretary of Labor, United States Department of Labor v. Off Duty Police Services, Inc.





The way we work in America is changing. The
relationships between companies and their workers are more fluid and varied than in decades
past. Our task in this appeal is to apply traditional legal protections to one such relationship. In
the proceedings below, th... More... $0 (02-12-2019 - KY)


MARK R. THOMPSON; BETH A. THOMPSON v. JPMORGAN CHASE BANK, N.A.,




Mark and Beth Thompson sued
JPMorgan Chase Bank ("Chase") for breach of contract and violating
the statutory power of sale Massachusetts affords mortgagees.
Mass. Gen. Laws ch. 183, § 21. The Thompsons alleged Chase fa... More... $0 (02-10-2019 - MA)


Sharmalee Goonewardene v. ADP, LLC
Under the Labor Code, an employee who believes he or
she has not been paid the wages due under the applicable labor
statutes and wage orders may bring a civil action against his
or her employer. (See, e.g., Lab. Code, § 1194; Martinez v.
Combs (2010) 49 Cal.4th 35, 49-51; see also Lab. Code, § 2699.)
This case presents the question whether, when an employer
hires an indepen... More...

$0 (02-10-2019 - CA)


Sharmalee Goonew Ardene v. ADP, LLC
Opinion of the Court by Cantil-Sakauye, C. J.
Under the Labor Code, an employee who believes he or
she has not been paid the wages due under the applicable labor
statutes and wage orders may bring a civil action against his
or her employer. (See, e.g., Lab. Code, § 1194; Martinez v.
Combs (2010) 49 Cal.4th 35, 49-51; see also Lab. Code, § 2699.)
This case presents the quest... More...

$0 (02-08-2019 - CA)


The Depot, Inc. v. Caring for Montanians, Inc. d/k/a Blue Cross Blue Shield of Monatna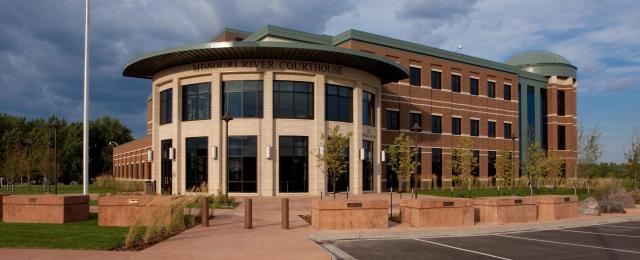 Plaintiffs are three small employers in Montana who are
members of the Montana Chamber of Commerce.
Defendants are health insurance companies that marketed
fully insured health insurance plans to the Chamber's
members branded "Chamber Choices." From 2006 until... More... $0 (02-07-2019 - MT)


Patrick Trolan et al., as Trustees v. Nellie Trolan
This appeal arises out of a dispute between six siblings over the interpretation of
the Trolan Family Trust (the trust), created by their parents in 1974. Upon the death of
their mother in 2015, the siblings became cotrustees of the trust, with the power to act by
majority vote. Five of the siblings, Appellants in this matter, agreed to maintain the
assets in trust, hoping they wou... More...

$0 (02-02-2019 - CA)


Harmony Gold U.S.A., Inc. v County of Los Angeles
This appeal requires us to consider two Revenue
and Taxation Code1 sections that address a real property's
"base-year value" (base value), a core metric for assessing
property taxes in California. Specifically, we must consider the
interplay between section 51.5, subdivision (a), which removes
any otherwise applicable time limits on the assessor's ability
to correct base va... More...

$0 (01-31-2019 - CA)


Next Page