Loss of Consortium Law
United States of America v. Denis John Joachim and Donna Joachim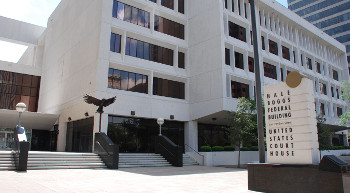 New Orleans, LA - Louisiana Couple and Their Business Plead Guilty To Operating Sham Medical Reimbursement Account Program That Defrauded the IRS and Program Participants Out Of Over $48 Million

A Covington, Louisiana, couple and their company pleaded guilty for thei... More... $0 (06-24-2019 - LA)


Reese Levi Keith v. State of Indiana




On May 14, 2017, following an automobile accident that occurred when he was
intoxicated on methamphetamine, Keith was arrested and admitted for
treatment at Johnson Memorial Hospita... More... $0 (06-24-2019 - IN)


Deandre Rashawn Bass v. State of Indiana

MoreLaw Virtual Receptionists
Never Miss Another Call
Don't Wait - Call 918-582-6422 Today!








On January 7, 2017, the State charged Bass with murder. On October 18, 2018, ... More... $0 (06-24-2019 - IN)


STATE OF LOUISIANA Vs. CRISTIAN DEGREGORY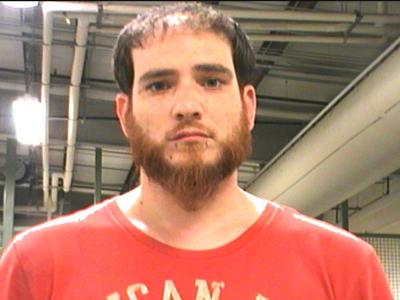 At the beginning of the jury trial, the State called Sergeant Merrell Merricks,
the Custodian of Records for the... More... $0 (06-23-2019 - LA)


State of Louisiana v. Taurean Lamar Thomas




On June 29, 2017, Defendant was charged by amended bill of
informati... More... $0 (06-23-2019 - LA)


Glenn Eisen v. Ardeshir Tavangarian
Following a bench trial the court entered judgment and
granted an injunction in favor of Glenn Eisen and Alison Eisen,
finding that Ardeshir Tavangarian, Tania Tavangarian and
619 Properties, LLC had violated the view protection provisions
of paragraphs 1 and 11 of the covenants, conditions and
restrictions (CC&R's) applicable to the parties' neighboring
properties in the M... More...

$0 (06-23-2019 - CA)


Donald Hayden Phillips v. State of Mississippi




Before dawn one spring day, Jane Doe1 was awoken by the sound of someone at herMore... $0 (06-22-2019 - MS)


CHEYENNE GONZALEZ vs THE STATE OF FLORIDA
MoreLaw Virtual ReceptionistsOur Team Will Answer Your Phone When You Cannot
More... $0 (06-22-2019 - FL)


United States of America v. James F. Miller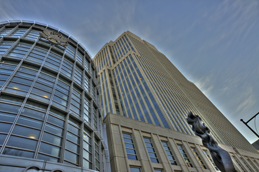 Alexandria, VA - Virginia Tax Lobbyist Pleads Guilty to Filing a False Tax Return
Intentionally Underreported Over $2.2 Million in Income

An Alexandria, Virginia, tax lobbyist pleaded guilty to willfully filing a false tax return.

According to court documents, attorney Jame... More... $0 (06-21-2019 - VA)


STATE OF MISSOURI v. MARVIN YOUNG




In an Amended Information dated September 8, 2016, the State charged Appellant wi... More... $0 (06-21-2019 - MO)


Shaquita Galloway v. The State of Texas
Knowingly causing serious bodily injury to a child.




On April 16, 2013, Galloway went to the bathroom of a home in which she
was living because she stated that "she thought she was... More... $0 (06-21-2019 - TX)


Glenn Eisen v. Ardeshir TavanGarian
Following a bench trial the court entered judgment and
granted an injunction in favor of Glenn Eisen and Alison Eisen,
finding that Ardeshir Tavangarian, Tania Tavangarian and
619 Properties, LLC had violated the view protection provisions
of paragraphs 1 and 11 of the covenants, conditions and
restrictions (CC&R's) applicable to the parties' neighboring
properties in the M... More...

$0 (06-21-2019 - CA)


American Legion, et al. v. American Humanists Association, et al.





Since 1925, the Bladensburg Peace Cross (Cross) has stood as a tribute to 49 area soldiers who gave their lives in the First World War. Eighty-nine years after the dedi-cation of the Cross, respondents filed this lawsuit, claim-ing that they are offended by the... More... $0 (06-20-2019 - MD)


Ricardo Lara Martinez v. The State of Texas
MoreLaw Virtual ReceptionistsNever Miss Another New Client Call
More... $0 (06-20-2019 - TX)


STATE OF KANSAS v. JORDAN BROCK GLASSBURN-HOESLI
MoreLaw Virtual ReceptionistsNever Miss Another New Client Call
More... $0 (06-19-2019 - KS)


Mary Hanna v. Mercedes-Benz USA, LLC
To settle Mary Hanna's lawsuit under the Song-Beverly
Consumer Warranty Act (Civ. Code, § 1790 et seq.), MercedesBenz
USA, LLC agreed on January 27, 2017 to pay Hanna
$60,000 plus a sum equal to her costs and expenses in pursuing
the action, "including attorney's fees based on actual time
reasonably incurred . . . pursuant to Civil Code Section 1794(d),
to be determined by ... More...

$0 (06-19-2019 - CA)


United States of America v. Faruq Khalil Muhammad 'Isa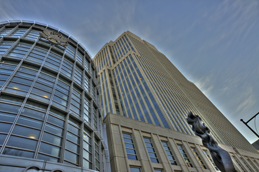 Brooklyn, NY - Defendant Who Conspired to Murder U.S. Soldiers Sentenced to 26 Years Imprisonment

Defendant Was Part of a Plot to Conduct Suicide Attacks Against Coalition Forces

Faruq Khalil Muhammad 'Isa was sentenced to 26 years imprisonment to be followed by a lifetime of ... More... $0 (06-18-2019 - NY)


David Gill v. State of Indiana

MoreLaw Virtual Receptionists
Never Miss Another Call
Don't Wait - Call 918-582-6422 Today!







Fifteen-year-old I.G. and thirty-year-old Gill were friends, and Gill often
pr... More... $0 (06-18-2019 - IN)


STATE OF OHIO - vs - BRYAN MITCHELL DOTSON
MoreLaw Virtual ReceptionistsNever Miss Another New Client Call
... More... $0 (06-18-2019 - OH)


State of Ohio v. Tracy Davenport State of Ohio v. Destiny Jones
MoreLaw Virtual ReceptionistsNever Miss Another New Client Call


On January 8, 2018, Davenport was charged by complaint in Franklin M.C. No. 18CRB465 with criminal damaging or endangering in violation of... More... $0 (06-18-2019 - OH)


United States of America v. Hunter Brian Hanson




Bismark, ND - Leeds, ND, Man Signs Plea Agreement in an $11 Million Dollar Fraud Scheme

Hunter Brian Hanson, age 22, of Leeds, ND, was charged with Wire Fraud, Money Laundering, and a Forfeiture allegation. Additionally, the United States District Court unsealed a Plea Agreement... More... $0 (06-17-2019 - NC)


STATE OF OHIO v. TEQUILA CRUMP
MoreLaw Virtual ReceptionistsNever Miss Another New Client Call
... More... $0 (06-16-2019 - OH)


STATE OF OHIO v. DAPRI CROSBY





MoreLaw Virtual Receptionists

Never Miss Another New Client Call



More... $0 (06-16-2019 - OH)


STATE OF OHIO v. MELVIN BOURN





MoreLaw Virtual Receptionists

Never Miss Another New Client Call





Bourn was indicted on June 19, 2017, on an eight-count indictment
for committing two separate rap... More... $0 (06-15-2019 - OH)


United States of America v. Joe Larry Straw




Dallas, TX - The United States of America charged Joe Larry Straw with:

18:1349 (18:1347) Conspiracy to Commit Health Care Fraud
(1)
18 U S C § 1349 (18 U S C § 1347) Conspiracy to Commit Health Care Fraud
(1s)
42 U S ... More... $0 (06-14-2019 - TX)


Next Page