Loss of Consortium Law
United States of America v. William Whitley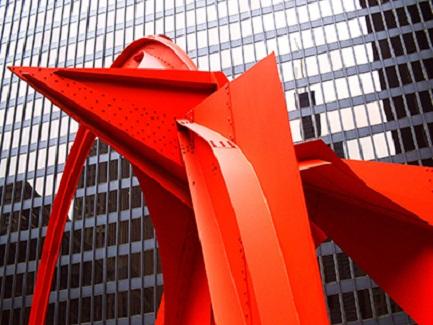 Chicago, IL - Chicago Insurance Agent Guilty of Failing to Pay Taxes on More Than $4.7 Million in Income

A Chicago insurance agent has pleaded guilty to willfully failing to pay federal and state taxes on more than $4.7 mi... More... $0 (09-26-2018 - IL)


United States of America v. Brandi Moore




Huntington, WV - Mason County Woman Pleads Guilty to Theft of Veterans Benefits

Defendant fraudulently spent over 34,000 dollarsMason County Woman Pleads Guilty to Theft of Veterans Benefits - Defendant fraudulently spent over 34,000 dollars
More... $0 (09-26-2018 - WV)


United States of America v. Dennis A.L. Booker




Louisville, KY - Louisville Man Sentenced for Wire Fraud, Identity Theft

United States District Court Senior Judge Charles R. Simpson III has sentenced Louisville, Kentucky, man, Dennis A. L. Booker to 65 months in federal prison on September 25, 2018, followed by 3 yea... More... $0 (09-26-2018 - KY)


United States of America v. Arthur Joseph Gerard, III




Charlotte, NC - Charlotte Man Convicted of Conspiracy to Defraud the Government

A federal jury in Charlotte, North Carolina convicted a Charlotte man on September 25, 2018 of conspiracy to defraud the government.

According to court documents and evidenc... More... $0 (09-26-2018 - NC)


In The Matter of J.L.O.
¶1 The questions presented to this Court are whether 1) the district court abused its discretion by denying Mother's motion to continue and allowing her waiver of jury trial; 2) a witness testifying telephonically violated Mother's right to procedural due process; 3) the State presented clear and convincing evidence to support the termination of parental rights; and 4) Mother's trial counsel provi... More...

$0 (09-25-2018 - OK)


United States of America v. Yanette Rodriguez Acosta aka Yanette Patino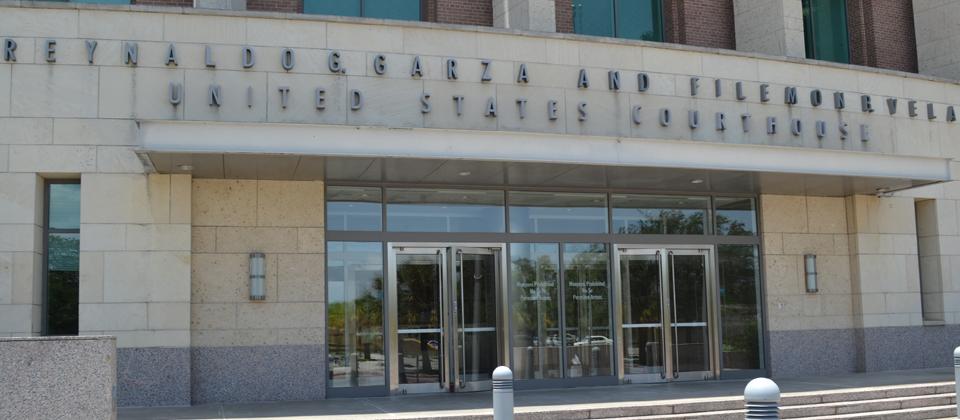 Houston, TX - Texas Woman Sentenced in Virtual Kidnapping Extortion Scheme

A 35-year-old Houston woman has been ordered to prison following her conviction of one count each of conspiracy to commit wire fraud and conspiracy to comm... More... $0 (09-25-2018 - TX)


Jane Doe v. Jeff Landry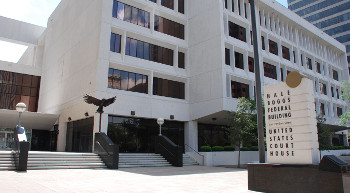 In 2016, Louisiana amended two statutes to require that entertainers on premises licensed to serve alcohol and whose breasts or buttocks are exposed to view be 21 years of age or older. Three erotic dancers aged 18, 19, and 20 filed a complaint against the state official resp... More... $0 (09-25-2018 - LA)


George Alvarez v. The City of Brownsville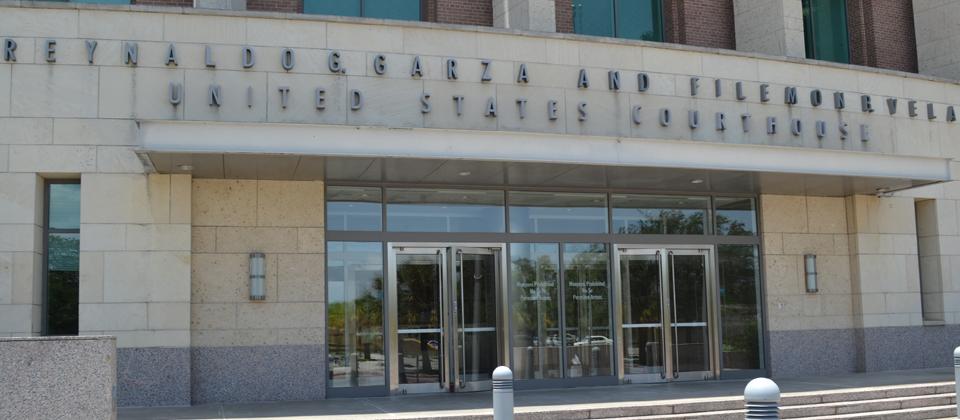 This case was reheard en banc after the Appellee, George Alvarez, had his $2.3 million judgment reversed and his claims against the City of Brownsville dismissed by a panel of this court. The en banc court has carefully considered two impo... More... $0 (09-25-2018 - TX)


Amy Arlene Turner v. Seterus, Inc.
In this wrongful foreclosure case, plaintiffs Amy Arlene Turner and Joseph Zeleny
sought damages from defendant Seterus, Inc. (Seterus) on the theory that Seterus had
"frustrated [their] lawful attempt, pursuant to [Civil] Code [section] 2924c, to cure their
default more than five days prior to the noticed foreclosure sale." The trial court
sustained Seterus's demurrer to their thi... More...

$0 (09-25-2018 - CA)


United States of America v. Ruslans Bondars





Alexandria, VA - Operator of Counter Antivirus Service "Scan4you" Sentenced to 14 Years in Prison

A Latvian "non-citizen," meaning a citizen of the former USSR who resided in Riga, Latvia, was sentenced to 168 months in prison today for offenses related to his operation of "Scan4y... More... $0 (09-24-2018 - VA)


STATE OF KANSAS v. FOSTER L. EVERETTE




Everette and Andrea Garrison were in a romantic relationship for about two years before her death. While the couple did not live together, Everette occasionally spent the night at Garrison's home. Their relationship was notable for frequent discord and arguments.
More... $0 (09-24-2018 - KS)


Jessica Ayon v. Esquire Deposition Solutions, LLC




Plaintiff Jessica Ayon appeals from an adverse summary judgment in a
personal injury case. Late one evening in May 2013, Brittini Zuppardo was driving home
from her boyfriend's house while talking on the phone with Michelle Halkett. Zuppardo
was defendant Esquire Depositi... More... $0 (09-24-2018 - CA)


UNITED STATES OF AMERICA v. MALCOLM FRENCH and RODNEY RUSSELL

Malcolm French first entered the logging business as a college student, contracting with landowners to cut down trees. He grew the business, first hiring his own crew, and then buying land of his own. By 2009, French -- either personally or through various companies he controlled -- owned approximately 80,000 acres of land, including an area in Washington County, Maine, known as Towns... More...

$0 (09-23-2018 - ME)


Salvatore Cappetta v. Commissioners of Social Security Administration

2 In 2009, an anonymous tipster reported to the Social Security
3 Administration (SSA) that petitioner Salvatore Cappetta was working
4 and earning substantial sums while receiving Social Security
5 di... More... $0 (09-23-2018 - CT)


National Federation of the Blind v. The Container Store, Inc.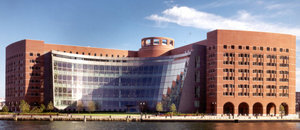 Appellees/Plaintiffs, the National Federation of the Blind ("NFB"), Mika Pyyhkala, Lisa
Irving, Jeanine Kay Lineback, and Arthur Jacobs ("individual
plaintiffs"),1 filed a complaint in district court against
Appellant/Defendant, the Container Store, Inc. ("Container
Sto... More... $0 (09-23-2018 - MA)


M. P. vs STATE OF FLORIDA
Laureano-Cheveres was the only witness at the restitution hearing. He testified that he had to pay an insurance deductible for damage to the body of his vehicle and had to pay out of pocket to replace one tire and two rims that had been damaged. He also testified that upon return of his vehicle in October 2016, he had noticed that the following items, which had been inside of the vehicle at the ... More...

$0 (09-22-2018 - FL)


State of Ohio v. JEREMY A. PAYNE

In Case No. 17-CR-000140, appellant was indicted on the following counts: count one, theft, a felony of the fifth degree, in violation of R.C. 2913.02(A)(3); count two, obstructing official business, a felony of the fifth degree, in violation of R.C. 2 2921.31; and count t... More... $0 (09-22-2018 - OH)


Francis A. Bottini, Jr. v. City of San Diego
Office of the City Attorney, Mara W. Elliott, City Attorney, and Carmen A.
Brock, Deputy City Attorney, for Defendants and Appellants.
Francis A. Bottini, Jr., Nina M. Bottini, and the Bernate Ticino Trust dated March
9, 2009, Trust 3 (the Bottinis) applied to the City of San Diego for a coastal development
permit (CDP) to construct a single-family home on a vacant lot in La Jolla.... More...

$0 (09-21-2018 - CA)


United States of America v. Paras Jha, Josiah White and Dalton Norman District of Alaska Federal Courthouse - Anchorage, Alaska
Anchorage, AK - Hackers' Cooperation with FBI Leads to Substantial Assistance in Other Complex Cybercrime Investigations

Defendants Responsible for Creating the "Mirai" and Clickfraud Botnets Continue to Assist FBI as Part of their Sentencing

Three defendants have been sentenced for their roles in creating and operating two botnets, which targeted "Internet of Things" (IoT) devic... More...

$0 (09-19-2018 - AK)


Oglala Sioux Tribe, et al. v. Lisa Fleming, Mark Vargos, Honorable Craig Pfeifle, Lynne A. Valenti




The Oglala Sioux Tribe, the Rosebud Sioux Tribe, and tribal members Madonna
Pappan and Lisa Young brought this action against various South Dakota officials
under 42 U.S.C. § 1983. They challenged procedures used in proceedings brought by
the State to remove children tem... More... $0 (09-18-2018 - SD)


STATE OF KANSAS v. MARTIN R. PATRICK MoreLaw Performance Marketing If It Does Not Work, It Is Free!
Martin Patrick appeals his conviction of driving under the influence of alcohol to a degree that rendered him incapable of safely operating a vehicle. The events leading to his conviction took place at about 10:30 on the evening of May 25, 2013, when Officer Jason Colobong of the Tonganoxie Police Department observed Patrick's pickup truck straddling the centerline of the road. Patrick and his gi... More...

$0 (09-17-2018 - KS)


STATE OF KANSAS v. OSIE PATRICK MoreLaw Receptionist Services Never Miss Another Call With MoreLaw's Receptionists Answering Your Calls
On July 18, 2015, Saquisha Clark was with her friends Deirdre Dickerson, Artisha Dickerson, and Jodecie Jones. After leaving a bar, the four women were invited to a nearby establishment, the Hell's Lover's Motorcycle Club. Other than Deirdre, who was pregnant, the women had been drinking alcoholic beverages.

After staying a brief time inside the club, the women decided to leave and retu... More...

$0 (09-17-2018 - KS)


Susan Hennen v. Metropolitian Life Insurance Company Northern District of Illinois Courthouse - Chicago, Illinois Morelaw Internet Marketing National Find A Lawyer Directory 888-354-4529
Plaintiff-appellant Susan Hennen worked as a sales specialist for NCR Corporation from 2010 to May 2012, when she sought treatment for a back injury. As an employee, Hennen was covered by long-term disability in-surance under a group policy provided by defendant-appel-lee Metropolitan Life Insurance Company ("MetLife"). When physical therapy and surgery failed to resolve her injury,
2 No. 17-3... More...

$0 (09-17-2018 - il)


STATE OF OHIO vs. RANAU D. JOHNSON
Appellant Ranau D. Johnson appeals his convictions and sentence. Upon
review, we affirm all the convictions for aggravated arson and the sentence imposed on
Counts 3 and 4, vacate as void the conviction and sentence on Count 1 for attempted
felony murder, reverse the award of restitution, and remand the case to the trial court for a
resentencing hearing on Count 2 only and fo... More...

$0 (09-16-2018 - OH)


STATE OF OHIO vs. DEON A. WALKER
On April 17, 2017, Walker was indicted on one count of rape in violation of
R.C. 2907.02(A)(2) and one count of kidnapping in violation of R.C. 2905.01(A)(4) for
offenses he allegedly committed on October 4, 1997. Walker moved to dismiss the
indictment, arguing he was prejudiced by the almost 20-year delay between the alleged
incident giving rise to the charges and the filing... More...

$0 (09-16-2018 - OH)


Next Page