International Law Law
United States of America v. Theodore Eric Watson




Des Moines, IA - Des Moines Man Pleads Guilty to Defrauding United Way of Central Iowa and Embezzling from a Labor Union

Theodore Eric Watson, age 54, of Des Moines, Iowa, appeared before United States Magistrate Judge Celeste F. Bremer and entered guilty pleas to ... More... $0 (04-18-2019 - IA)


United States of America v. Ying Lin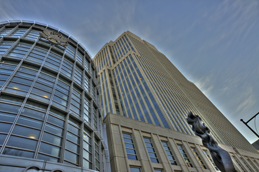 Brooklyn, NY - Former Manager for International Airline Pleads Guilty to Acting as an Agent of the Chinese Government
Defendant Placed Packages on Flights from JFK Airport to Beijing at the Direction of Military Officers Assigned to the Chinese Mission to the United Nations

Ying Lin... More... $0 (04-17-2019 - NY)


United States of America v. Juan Fletcher Gordillo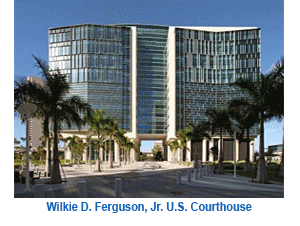 Juan Fletcher Gordillo pled guilty to a single count charging him with possession of a firearm and ammunition by a prohibited person -- an alien unlawfully in the United States -- in violation of More... $0 (04-17-2019 - FL)


United States of America v. UniCredit Bank AG (UCB AG)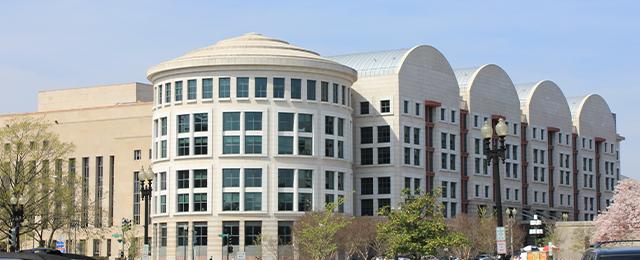 New York, NY - UniCredit Bank AG Agrees to Plead Guilty for Illegally Processing Transactions in Violation of Iranian Sanctions
UniCredit Group Banks Agree to Pay Over $1.3 Billion for Violating Sanctions

UniCredit Bank AG (UCB AG), a financial institution headquarter... More... $1300000000 (04-16-2019 - NY)


Michael D. Castro v. Tri Marine Fish Company, LLC




Central to the United Nations Convention on the Recognition and Enforcement of Foreign Arbitral Awards, June 10, 1958, 21 U.S.T. 2517 ("New York Convention"), and related federal law is the principle insulating foreign arbitral awards from second-guessing by cour... More... $0 (04-15-2019 - WA)


United States of America v. Lauren Montillo




Baltimore, MD - Towson Woman Sentenced to Eight Years in Federal Prison for Obtaining More Than $4.3 Million in an Advance Fee Fraud Scheme and for Evading Taxes

Defendant Also Ordered to Pay More Than $4 Million in Restitution to Victims

Lauren Montillo, age 47... More... $0 (04-14-2019 - MD)


United States of America v. Bogdan Nicolescu and Radu Miclaus




Cleveland, OH - Two Romanian Cybercriminals Convicted of All 21 Counts Relating to Infecting Over 400,000 Victim Computers with Malware and Stealing Millions of Dollars

A federal jury convicted two Bucharest, Romania, residents of 21 counts related to t... More... $0 (04-11-2019 - OH)


United States of America v. Jullian Assange

Washington, DC - The United States of America charged Julian Assange with conspir... More... $0 (04-11-2019 - DC)


United States of America v. Arthur Perrault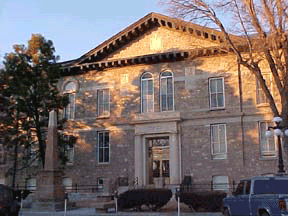 Santa Fe, NM - FEDERAL JURY CONVICTS ARTHUR PERRAULT ON FEDERAL CHILD SEXUAL ABUSE CHARGES

Former Priest Extradited from Morocco in September 2018 Found

Guilty of Sexually Abusing Child on Kirtland Air Force Base and Santa Fe

National Cemetery in 1991-1992; Pro... More... $0 (04-10-2019 - NM)


United States of America v. Josshua Perez Rivas




Salt Lake City, UT - Two Sentenced In Jackpotting Case Involving Banks In Utah And Washington, Sentencings Set For Others

Defendants Ordered To Pay Restitution of $306,200

Two defendants, who were involved in "jackpotting" a number of ATMs in Utah... More... $0 (04-10-2019 - UT)


James R. Adams v. Governor of Delaware





James R. Adams is a resident and member of the State Bar of Delaware. For some time, he has expressed a desire to be considered for a judicial position in that state. Following the announcement of several judicial vacancies, Adams considered applying but ultimately chose not to... More... $0 (04-10-2019 - DE)


William B. Look, Jr. v. Bela Penovatz



Appellant William Look, Jr. appeals an order of the trial court denying his request
for reimbursement under Family Code section 39501 for funds he expended while
... More... $0 (04-09-2019 - CA)


Karen R. Boyd v. James L. Wright and Burke International Tours, Inc.



Harrisburg, PA - Karen R. Boyd sued James L. Wright and Burke International Tours, Inc. on personal injury, auto negligence and respondeat superior theories.... More... $1 (04-08-2019 - PA)


Roland A. Alonso v. Westcoast Corporation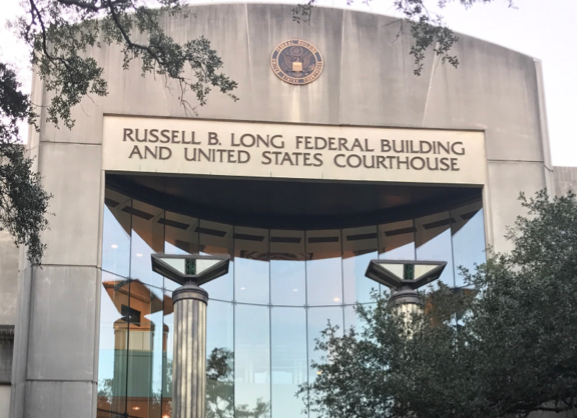 After a jury trial, Westcoast Corporation was found liable for breaching a contract it entered with RCS Contractors, Inc. Among Westcoast's claims of error are the finding of a bad-faith breach, the language of the verdict form, and the award of attorney fees. We conclude there was one... More... $0 (04-08-2019 - LA)


United States of America v. Noe Montes-Bobadilla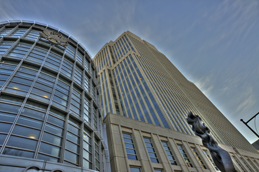 Former Leader of Honduran Cocaine Trafficking Organization Sentenced to 37 Years in Prison

The former leader of a large-scale Honduran drug trafficking organization was sentenced to 37 years in prison for trafficking thousands of kilograms of cocaine bound for the United States.More... $0 (04-05-2019 - VA)


Linda C. Martinez v. Public Employees' Retirement System
Government Code section 21156, part of the Public Employees Retirement Law,
has always equated disability with a state employee being "incapacitated physically or
mentally for the performance of his or her duties." And ordinarily, a governmental
employee loses the right to claim disability benefits if terminated for cause. A pair of
decisions from the Third Appellate District carve... More...

$0 (04-05-2019 - CA)


USA v. L-3 Communications EOTech, Inc.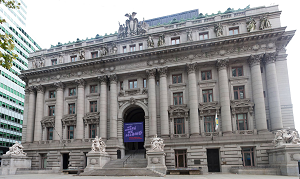 Movant Milton DaSilva appeals from an order of the United States
District Court for the Southern District of New York, Richard J. Sullivan, then-District
Judge, denying his motion for a declaration that, under the False Claims Act (or
"FCA"), 31 U.S.C. § ... More... $0 (04-04-2019 - NY)


United States of America v. Cesar Hernandez-Martinez





San Diego, CA - Sinaloa Cartel Money Launderer Pleaded Guilty to Laundering $13 Million in Hard Narcotics Proceeds

A man from Tijuana, Mexico pleaded guilty in federal court to managing and supervising an "extensive" international money laundering organization that smuggled, f... More... $0 (04-04-2019 - CA)


Rodney G. Cantler and Deborah M. Cantler v. Michael E. Hickman, III, Tempur Sealy International, Inc. and Sealy Mattress Manufacturing Company, LLC



Baltimore, MD - Rodney G. Cantler and Deborah M. Cantler sued Michael E. Hickman, III, Tempur Sealy International, Inc. and Sealy Mattress Manufacturing Company, LLC on p... More... $0 (04-03-2019 - MD)


United States of America v. Anthony Rowe





Anthony Rowe was charged in a one-count indictment
with distribution and possession with intent to distribute 1000
grams of heroin in violation of 21 U.S.C. § 841(a)(1) and
(b)(1)(A). Rowe conceded that he distributed approximately
200 ... More... $0 (04-02-2019 - PA)


Damien Guedes v. Bureau of Alcohol, Tobacco and Explosives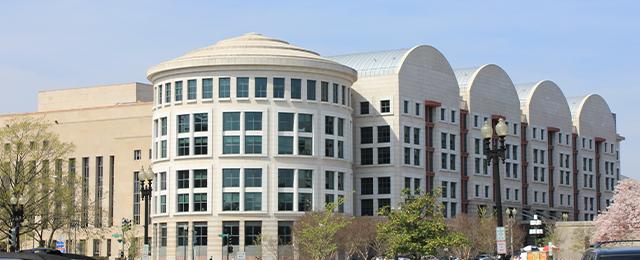 In October 2017, a lone gunman armed with bump-stock-enhanced semiautomatic weapons murdered 58 people and wounded hundreds more in a mass shooting at a concert in Las Vegas, Nevada. In the wake of that tragedy, the Bureau of Alcohol, Tobacco, Firearms and Explosives ("Bureau... More... $0 (04-01-2019 - DC)


State of Missouri v. George Richey, and State of Missouri v. John B. Wright




Background
Richey
George Richey pleaded guilty in April 2015 to violat... More... $0 (04-01-2019 - MO)


United States of America v. Jimmy Josue Martinez




San Diego, CA - Leader of Hooligans Motorcycle Gang Admits Stealing Jeeps throughout San Diego County

Jimmy Josue Martinez, a leader of the Hooligans motorcycle gang, pleaded guilty and admitted to participating in a sophisticated scheme to steal dozens of Jeep Wranglers in San Die... More... $0 (03-31-2019 - cA)


Johnnie Teresa Marchisio v. Carrington Mortgage Services, LLC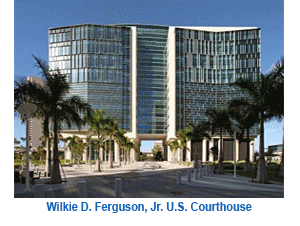 This is the second federal action filed by Plaintiffs Johnnie Teresa Marchisio and Adrian Marchisio against Defendant Carrington Mortgage Services, LLC. Defendant's repeated failures to accurately report the status of Plaintiffs' mortgage loans prompted both actions. Sp... More... $0 (03-30-2019 - FL)


Scott Lynn Gibson, a/k/a Vanessa Lynn v. Bryan Collier




A state does not inflict cruel and unusual punishment by declining to provide sex reassignment surgery to a transgender inmate. The only federal court of appeals to decide such a claim to date has so held as an en banc court. See Kosilek v. Spencer, 774 F.3d 63, 76–78, 87–89, 96 (1st C... More... $0 (03-30-2019 - TX)


Next Page