International Law Law
United States of America v. Anthony "Tony" Mace and Robert Zubiate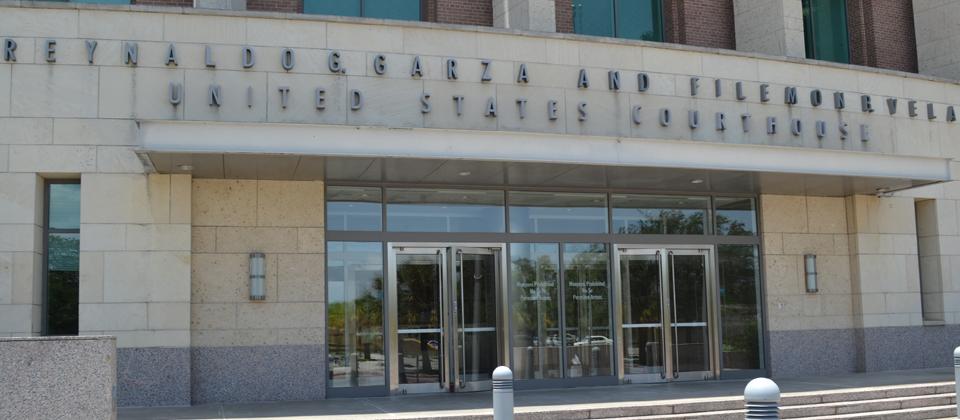 Houston, TX - Oil Services CEO and Executive Sentenced to Prison for Roles in Foreign Bribery Scheme

A former CEO and former executive of an oil services company were sentenced to prison on September 28, 2018 for their involvement in a... More... $0 (09-29-2018 - TX)


Bunzl Distribution USA, Inc. v. Franchise Tax Board
Plaintiff Bunzl Distribution USA, Inc. (Bunzl), a multinational entity comprised of
numerous subsidiary corporations and limited liability companies (LLC), appeals from
the trial court's judgment upholding defendant Franchise Tax Board's (FTB)
determination that Bunzl owed $1,403,595 in taxes to the State of California for the
year 2005 under the Uniform Division of Income for Tax ... More...

$0 (09-29-2018 - )


Wade Boldt v. Northern States Power Company




The question in this case is whether the Labor Management Relations Act
completely preempts a Minnesota Human Rights Act claim for disability
discrimination brought by a former employee of a nuclear power plant. Because the
employee's claim cannot be resolved without interp... More... $0 (09-28-2018 - MN)


United States of America v. Ryan Keith Taylor





Lafayette, LA - U.S. Soldier Sentenced to More Than 11 Years for Illegally Manufacturing, Using a Chemical Weapon

Ryan Keith Taylor, 24, of New Llano, Louisiana, and a soldier at Fort Polk, was sentenced today to 135 months in prison, t... More... $0 (09-25-2018 - LA)


United States of America v. Ruslans Bondars





Alexandria, VA - Operator of Counter Antivirus Service "Scan4you" Sentenced to 14 Years in Prison

A Latvian "non-citizen," meaning a citizen of the former USSR who resided in Riga, Latvia, was sentenced to 168 months in prison today for offenses related to his operation of "Scan4y... More... $0 (09-24-2018 - VA)


Steven Jacob Mitchell v. The State of Wyoming
Mr. Mitchell's criminal proceeding arose from his actions during a lengthy custody battle over his daughter, EP. The custody proceedings involved several jurisdictions and provide useful context here. The State of Montana established paternity and child support after EP's birth in 2010, but did not formally establish custody. The parties later moved to Wyoming where EP's mother, AP, commenced ... More...

$0 (09-24-2018 - KS)


Alejandro Munoz-Gonzalez v. D.L.C. Limousine Service, Inc.




The Fair Labor Standards Act ("FLSA"), 29 U.S.C. § 201 et seq., requires that
employers pay employees one‐and‐a‐half times their regular rate of pay for every
hour exceeding forty each workweek... More... $0 (09-23-2018 - NY)


Jpay, Inc. v. Cynthai Kobel, Shalanda Houston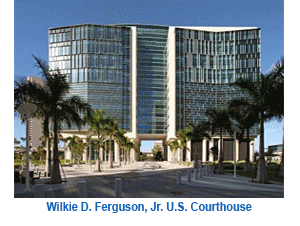 At issue today is a question at the intersection of arbitration and class action jurisprudence, a question that has been expressly left open by the Supreme Court and which comes to this Circuit as a matter of first impression. The parties agree that their disputes will ... More... $0 (09-23-2018 - FL)


Sara Hart v. Clear Recon Corp.
Following summary judgment against plaintiffs Sara and
Guy Hart in this wrongful foreclosure action, defendant
Nationstar Mortgage LLC obtained its attorney's fees as
prevailing party, based on a clause in the deed of trust. On
appeal from the fee award, the Harts contend the clause in
question is not an attorney's fees provision. We agree and
reverse.
FACTUAL AND PROCE... More...

$0 (09-22-2018 - CA)


STATE OF MISSOURI v. RONNIE DALE DAVIS, SR. Sooner Cannabis Consultants Click Here For Expert Help 918-960-5038
In June 2014, Mr. Davis was looking after his granddaughters, ten-year-old M.D., and nine-year-old E.D., while Grandmother was at work. Mr. Davis asked M.D. to try on her swimsuit and when she needed help fastening it, Mr. Davis "went under [her] swimsuit and touched [her] boob." Not long after this incident, Mr. Davis called M.D. into his bedroom, and he touched her under her shirt on he... More...

$0 (09-20-2018 - MO)


United States of America v. Paras Jha, Josiah White and Dalton Norman District of Alaska Federal Courthouse - Anchorage, Alaska
Anchorage, AK - Hackers' Cooperation with FBI Leads to Substantial Assistance in Other Complex Cybercrime Investigations

Defendants Responsible for Creating the "Mirai" and Clickfraud Botnets Continue to Assist FBI as Part of their Sentencing

Three defendants have been sentenced for their roles in creating and operating two botnets, which targeted "Internet of Things" (IoT) devic... More...

$0 (09-19-2018 - AK)


Alec Marsh v. J. Alexander's, L.L.C. District of Arizona Federal Courthouse - Phoenix, Arizona
Congress enacted the Fair Labor Standards Act ("FLSA") in 1938 in response to a national concern that the price of American development was the exploitation of an entire class of low-income workers. President Roosevelt, who pushed for fair labor legislation, famously declared: "The test of our progress is not whether we add more to the abundance of those who have much; it is whether we provide eno... More...

$0 (09-19-2018 - AZ)


EDDIE M. DeLEON, JASON KINGERY and STEVE PAUL BECK v. BNSF RAILWAY COMPANY
Plaintiffs each filed Federal Employers' Liability Act (FELA) negligence claims
against BNSF in Montana's Thirteenth Judicial District Court, Yellowstone County.
BNSF is a rail carrier incorporated in Delaware with its principal place of business in
Texas. BNSF does business in Montana: it has 2,061 miles of railroad track in Montana;
employs approximately 2,100 workers in M... More...

$0 (09-18-2018 - MT)


Harley-Davidson, Inc. v. Franchise Tax Board
Plaintiff Harley Davidson and its subsidiaries (Harley-Davidson) form a multistate
enterprise with numerous functionally integrated subsidiary corporations. It contends
that defendant California Franchise Tax Board's (Board) tax scheme violates the
commerce clause of the federal Constitution (U.S. Const., art. I, § 8, cl. 3), claiming that
it burdens interstate enterprises by provi... More...

$0 (09-18-2018 - CA)


Gregory Aregood, Jr. v. Givaudan Flavors Corporation Southern District of Indiana Federal Courthouse - Indianapolis, Indiana Morelaw Internet Marketing National Find A Lawyer Directory 888-354-4529
More than twenty current and former
employees at the ConAgra microwave popcorn plant in
Rensselaer, Indiana sued various manufacturers and suppliers
of butter flavorings that contained the chemical diacetyl,
which if inhaled can cause a respiratory disease called "popcorn
lung." All defendants were dismissed except Givaudan
Flavors Corporation ("Givaudan"), a long‐tim... More...

$0 (09-17-2018 - IN)


Kashiya Nwanguma v. Donald J. Trump Western District of Kentucky Federal Courthouse - Louisville, Kentucky
Plaintiffs participated in a Trump for President campaign rally in Louisville in March 2016 . . . with the purpose of protesting. Perceived to be disruptive, they were unceremoniously ushered out after then-candidate Donald J. Trump said, "Get 'em out of here." Plaintiffs were pushed and shoved by members of the audience as they made their exit and now seek damages from Trump alleging his actions ... More...

$0 (09-17-2018 - kY)


Joe Ribakoff v. City of Long Beach
Joe Ribakoff, a frequent attendee at meetings of the Long
Beach Transit Company Board of Directors, filled out a public
speaker's card and spoke on agenda item 10 at the board's
August 24, 2015 meeting for the three minutes allowed each
public speaker on an agenda item. When he rose to speak a
second time on the same agenda item, it was during the board's
deliberation and v... More...

$0 (09-16-2018 - CA)


Richard Sander v. State Bar of California
Appellants and petitioners Richard Sander and the First Amendment Coalition
(Petitioners) challenge the trial court's denial of their petition for writ of mandate seeking
to obtain information from the State Bar of California's bar admissions database.
Specifically, Petitioners seek individually unidentifiable records for all applicants to the
California Bar Examination from 1972 t... More...

$0 (09-16-2018 - CA)


STATE OF IOWA vs. DUSTIN JEROME JEFFERSON
Dustin1 was convicted of aiding and abetting his mother, Ginger Jefferson,
in the stabbing death of his wife, Kerry Jefferson. Dustin and Kerry had a volatile
marriage and lived separately. Dustin lived at his cousin Carlos's house, but Kerry
often spent time with him there. Kerry fearfully told a friend shortly before her death
that Dustin might hurt or kill her. The next ... More...

$0 (09-14-2018 - IA)


Joe Ribakoff v. City of Long Beach, et al.
Joe Ribakoff, a frequent attendee at meetings of the Long
Beach Transit Company Board of Directors, filled out a public
speaker's card and spoke on agenda item 10 at the board's
August 24, 2015 meeting for the three minutes allowed each
public speaker on an agenda item. When he rose to speak a
second time on the same agenda item, it was during the board's
deliberation and v... More...

$0 (09-14-2018 - CA)


Equal Employment Opportunity Commission v. Costco Wholesale Corporation Northern District of Illinois Courthouse - Chicago, Illinois Morelaw Internet Marketing National Find A Lawyer Directory 888-354-4529
Dawn Suppo, an employee of Costco Wholesale Corporation, was stalked by Thad Thomp-son, a customer of Costco, for over a year. Things got so bad
* Of the Eastern District of Wisconsin, sitting by designation.
2 Nos. 17-2432 & 17-2454
at the end that Suppo secured a plenary no-contact order from an Illinois state court. Traumatized by the experience, she also took an unpaid medical leav... More...

$0 (09-13-2018 - IL)


United States of America v. Peter Yuryevich Levashov, aka "Petr Levashov," "Peter Severa," "Petr Severa" and "Sergey Astakhov" District of Connecticut Federal Courthouse - Hartford, Connecticut
Hartford, CT - Russian National Who Operated Kelihos Botnet Pleads Guilty to Fraud, Conspiracy, Computer Crime and Identity Theft Offenses

Peter Yuryevich Levashov, aka "Petr Levashov," "Peter Severa," "Petr Severa" and "Sergey Astakhov," 38, of St. Petersburg, Russia, pleaded guilty today in U.S. District Court in Hartford, Connecticut, to offenses stemming from his operation of the Keli... More...

$0 (09-13-2018 - CT)


United States of America v. Peteris Sahurovs aka "Piotrek" and "Sagade"




Minneapolis, MN - Latvian National Sentenced to Prison for "Scareware" Hacking Scheme That Targeted Minneapolis Star Tribune Website

A Latvian man was sentenced today in Minneapolis for participating in a lucrative "scareware" hacking scheme that targeted visitors to the Minne... More... $0 (09-13-2018 - MN)


United States of America v. Daniel Sullivan District of New Hampshire Federal Courthouse - Concord, New Hampshire
Concord, NH - Manchester Man Sentenced to 14 Years in Prison for Illegal Possession of Firearms

Daniel Sullivan, 35, of Manchester, was sentenced to 168 months (14 years) in federal prison for the illegal possession of firearms.

According to court documents and statements made in court, in 2015 and 2016, Sullivan purchased and traded several firearms in New Hamps... More...

$0 (09-12-2018 - NH)


United States of America v. Silvia Sanchez Valverde, Rodolfo Orozco Aguilar, Priscilla Sibaja, Daniel Sibaja, and Elpelice Figueroa Rosales Northern District of Georgia Federal Courthouse - Atlanta, Georgia
Atlanta, GA - Defendants Plead Guilty to $3.5 Million Sweepstakes Scam Targeting Elderly

Silvia Sanchez Valverde, Rodolfo Orozco Aguilar, Priscilla Sibaja, Daniel Sibaja, and Elpelice Figueroa Rosales have pleaded guilty to conspiracies to commit mail fraud and money laundering for their roles in a sweepstakes scam that targeted the elderly.

"These defendants stole the life savin... More...

$0 (09-12-2018 - GA)


Next Page