Intentional Interference with Contractual relations Law
Oxford Preparatory Academy v. Edlighten Learning Solutions
Defendant Edlighten Learning Solutions appeals from the court's order
denying its petition to compel arbitration. Defendant entered into three contracts with
plaintiff Oxford Preparatory Academy. One of the contracts was a management services
agreement containing an arbitration clause. The parties subsequently entered into a
termination agreement terminating all rights and obligati... More...

$0 (04-23-2019 - CA)


United States of America v. Laurance H. Freed




It appears that Laurance Freed did
everything he could to keep his real estate business alive.
Unfortunately for Freed, much of that was illegal. Freed lied to
prospective lenders about the availability of colla... More... $0 (04-22-2019 - IL)


Tai Matlin and James Waring v. Spin Master Corp




Tai Matlin and James Waring appeal
the district court's dismissal of their suit against Spin Master
Corporation, Spin Master Ltd., and Swimways Corporation
for lack of personal jurisdiction and improper venue. B... More... $0 (04-22-2019 - IL)


Alison Patricia Taylor v. City of Saginaw; Tabitha Hoskins




The City of Saginaw (the "City") uses a common parking enforcement practice known as "chalking," whereby City parking enforcement officers use chalk to mark the tires of parked vehicles to track how long they have been parked.
No. 17-2126 Taylor v. City of Saginaw, et al. Page 2
Parking ... More... $0 (04-22-2019 - MI)


Harold Brown v. Gerald Goldstein
Former and current members of the band WAR filed a
breach of contract action alleging that their music publisher had
failed to pay them a share of the royalties generated from public
performances of the band's songs.
The publisher filed a motion for summary judgment
arguing that the parties' music publishing agreement did not
require it to pay the band any royalties derived... More...

$0 (04-22-2019 - CA)


Bradley Thomas Tims v. The State of Texas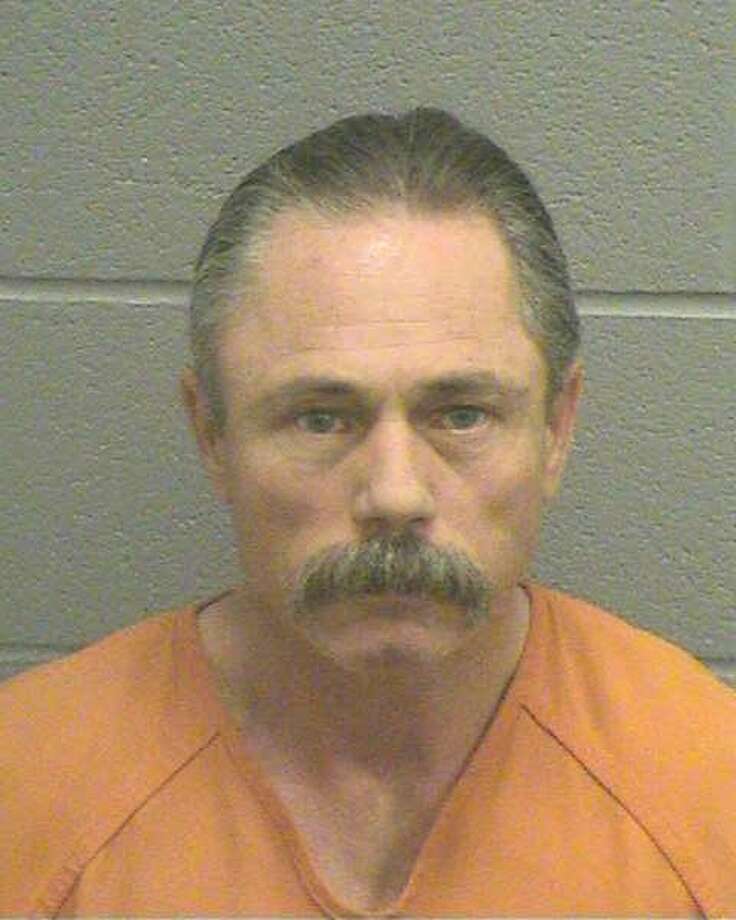 Appellant originally appeared for a jury tr... More... $0 (04-21-2019 - TX)


Ruthen James Weems v. The State of Texas




In ... More... $0 (04-21-2019 - TX)


Juan Antonio Gonzalez v. The State of Texas




This case arises from an incident involving the decedent (twenty-eight-year-old
poli... More... $0 (04-20-2019 - TX)


Sarah Plott Key v. Elizabeth Plott Tyler

MoreLaw Virtual Receptionists
Nosotros hablamos español




Sarah Plott Key (Key) appeals from orders of the probate
court (1) striking her petition to enforce a no contest clau... More... $0 (04-20-2019 - CA)


Andrea Dwaynd Johnson v. The State of Texas

MoreLaw Virtual Receptionists
Nosotros hablamos español





In May 2016, Andrea Dwaynd Johnson burglarized Sartin's Powerhouse in Greenville and
stole three chainsaws. Wh... More... $0 (04-19-2019 - TX)


Mitchell Damond Martin v. The State of Texas



Legal Suites and Virtual Offices In Downtown Tulsa
624 South Denver
918-398-5678 or Pat@morelaw.com

More... $0 (04-19-2019 - TX)


Robert Earl Nash v. The State of Texas

MoreLaw Virtual Receptionists
Nosotros hablamos español







Nash pleaded guilty to assaulting Nicole Goulding on July 5, 2017, as alleged in the
indictment.2 Du... More... $0 (04-19-2019 - TX)


Lucinda Cox v. Hollis Griffin

MoreLaw Virtual Receptionists
Nosotros hablamos español




The lesson in this case is there are important distinctions between the torts of false
imprisonment and malicious pro... More... $0 (04-19-2019 - CA)


Nikos Hecht v. Great Northern Insurance Company, d/b/a Chubb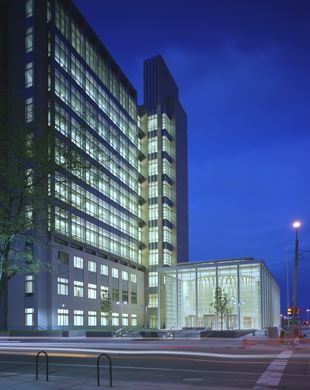 Nikos Hecht appeals the district court's grant of summary judgment in favor of
his insurer, Great Northern Insurance Company (Chubb), which denied Hecht's
claims based on policy exclusions for intentional acts and abuse committed by its
insured. Exercising juri... More... $0 (04-18-2019 - CO)


Lucinda Cox v. Hollis Griffin
The lesson in this case is there are important distinctions between the torts of false
imprisonment and malicious prosecution. Lucinda Cox alleged that Hollis Griffin
intentionally filed a false police report accusing Cox of forgery and embezzlement,
leading to Cox's arrest and seven-day incarceration. Cox's attorney asked the court to
2
instruct the jury on false arrest (fals... More...

$0 (04-18-2019 - CA)


Alexandro Puga; Norma Puga v. RCX Sollutions, Inc.

MoreLaw Virtual Receptionists
Nosotros hablamos español





RCX Solutions, Incorporated is a licensed motor carrier that contracted with a driver, Ronald Brown, to transport a ... More... $0 (04-17-2019 - TX)


Lloyd's Syndicate 457 v. Floatec, L.L.C.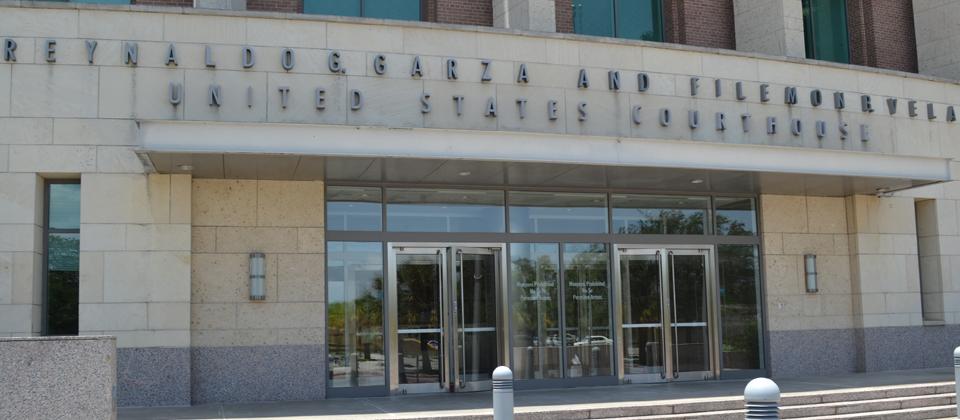 This case concerns a disputed siting of Big Foot in the Gulf of Mexico. We refer to a floating oil-drilling platform that rests on four massive columns—hence the name "Big Foot"—moored by steel tendons to the ocean floor. Chevron, which op... More... $0 (04-17-2019 - TX)


Xue Lu; Jie Hao v. United States of Amierca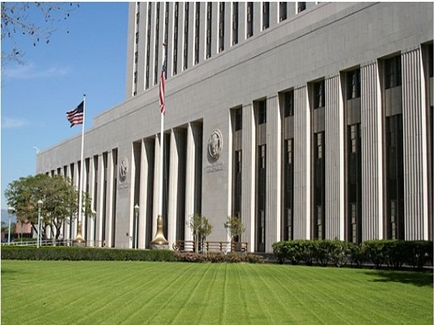 The Equal Access to Justice Act, 28 U.S.C. § 2412(b),
waives the government's sovereign immunity for the
imposition of attorneys' fees "to the same extent that any
other party would be liable under the commo... More... $0 (04-17-2019 - CA)


Pam Miletello v. R M R Mechanical, Inc.





This case is a dispute between decedent Gerald Miletello's ex-wife Sandra and widow Pam about who is entitled to the funds in Gerald's 401(k) retirement account. The dispute hinges on the existence and timing of a "qualified domestic relations o... More... $0 (04-17-2019 - LA)


Brown v. Gerald Goldstein

MoreLaw Virtual Receptionists
Nosotros hablamos español



Former and current members of the band WAR filed a
breach of contract action alleging that their music p... More... $0 (04-17-2019 - CA)


STATE OF KANSAS v. SHANNON MARIE BOGART




A grand jury indicted Shannon Marie Bogart on one count of felony theft and ... More... $0 (04-16-2019 - KS)


STATE OF KANSAS v. CHARLES S. EDWARDS




Charles Edwards appeals his conviction of reckless aggravated battery, argu... More... $0 (04-16-2019 - KS)


Michael D. Castro v. Tri Marine Fish Company, LLC




Central to the United Nations Convention on the Recognition and Enforcement of Foreign Arbitral Awards, June 10, 1958, 21 U.S.T. 2517 ("New York Convention"), and related federal law is the principle insulating foreign arbitral awards from second-guessing by cour... More... $0 (04-15-2019 - WA)


JEAN KATHERINE CASSITY-HAUCK, as Executrix of David Lee Hauck, Appellee v. FRANK C. HAUCK II, Individually and as Successor Trustee of the Jo Ann Hauck Revocable Trust, and NATHAN HAUCK



The issues on appeal concern the ownership of real property located in Cloud County, Kansas, with the follo... More... $0 (04-15-2019 - KS)


STATE OF KANSAS v. DAKOTA NICHOLAS JACOBS




On December 30, 2015, A.M.—a 15-year-old female—ran away from home. A.M. firs... More... $0 (04-15-2019 - KS)


Next Page