Injurious Falsehood Law
Medical Marijuana, Inc. v. Projectcbd.com
MoreLaw ReceptionistsVOIP Phone and Virtual Receptionist Services
Call 918-582-6422 Today




This case arises from the publication of an article regarding the safety of a
cannabidiol... More... $0 (03-21-2020 - )


Ruben Fernandez, Jr. v. The State of Texas
MoreLaw ReceptionistsVOIP Phone and Virtual Receptionist Services
Call 918-582-6422 Today




Fernandez was initially indicted on August 26, 2015, then re-indicted on May 18, 2016,
hav... More... $0 (03-20-2020 - TX)


Allen Lynn Williams v. The State of Texas


MoreLaw Suites


Virtual Offices... More... $0 (03-15-2020 - TX)


Michael Anthony Martinez v. The State of Texas


MoreLaw Suites


Virtual Offices... More... $0 (03-15-2020 - TX)


Jeremy David Spielbauer v. The State of Texas



MoreLaw Suites


Virtual Offices of Solo Practice Lawyer Starting at $200 a Month
Office With MoreLaw Suites and Reduce Your Overhead





918-582-3993 - Info@MoreLaw.com





Robin Spielbauer's death and App... More... $0 (03-13-2020 - TX)


Christopher Chad Parker v. The State of Texas



MoreLaw Suites


Virtual Offices of Solo Practice Lawyer Starting at $200 a Month
Office With MoreLaw Suites and Reduce Your Overhead





918-582-3993 - Info@MoreLaw.com





In mid-June 2016, Appellant was ... More... $0 (03-13-2020 - TX)


Jose Antonio Juarez v. The State of Texas



MoreLaw Suites


Virtual Offices of Solo Practice Lawyer Starting at $200 a Month
Office With MoreLaw Suites and Reduce Your Overhead





918-582-3993 - Info@MoreLaw.com





Emily Young, the complaining wit... More... $0 (03-06-2020 - TX)


David Richardo Martinez v. The State of Texas



MoreLaw Suites


Virtual Offices of Solo Practice Lawyer Starting at $200 a Month
Office With MoreLaw Suites and Reduce Your Overhead





918-582-3993 - Info@MoreLaw.com







Brothers Ismael and Da... More... $0 (03-06-2020 - TX)


Michael Edward Harssema v. The State of Texas



MoreLaw Suites


Virtual Offices of Solo Practice Lawyer Starting at $200 a Month
Office With MoreLaw Suites and Reduce Your Overhead





918-582-3993 - Info@MoreLaw.com





The evidence at trial establishe... More... $0 (03-05-2020 - TX)


David Phelps v. The State of Texas



MoreLaw Suites


Virtual Offices of Solo Practice Lawyer Starting at $200 a Month
Office With MoreLaw Suites and Reduce Your Overhead





918-582-3993 - Info@MoreLaw.com





On May 31, 2017 at 4:46 a.m., v... More... $0 (03-04-2020 - TX)


Siry Investment, L.P. v. Saeed Farkhondehpour
This is the fourth appeal in this longstanding lawsuit, and
challenges a $7 million default judgment entered after the trial
court issued terminating sanctions. Among the many issues
raised by the parties on appeal, three present significant legal
questions: (1) May a trial court issue terminating sanctions when
the discovery a party contumaciously refuses to provide
encomp... More...

$0 (03-04-2020 - CA)


Raymond Mann v. The State of Texas



MoreLaw Suites


Virtual Offices of Solo Practice Lawyer Starting at $200 a Month
Office With MoreLaw Suites and Reduce Your Overhead





918-582-3993 - Info@MoreLaw.com





On February 26, 2017, San Antoni... More... $0 (02-27-2020 - TX)


John Bryan Finch v. The State of Texas



MoreLaw Suites


Virtual Offices of Solo Practice Lawyer Starting at $200 a Month
Office With MoreLaw Suites and Reduce Your Overhead





918-582-3993 - Info@MoreLaw.com





On June 18, 2014, the body of Li... More... $0 (02-24-2020 - TX)


Larry Dornell Palmer v. Commonwealth of Virginia

Need help finding a lawyer for representation concerning appealing a complaint for aggravated malicious Wounding in Virginia?

Call 918-582-6422. It's Free.






On May 1, 2018, Palmer was tried in a bench trial in the Circuit Court of the City of
Virginia Beach. Palmer was charged with one count of malic... More... $0 (01-31-2020 - VA)


Courtney B. Mathews v. State of Tennessee

Need help finding a lawyer for representation concerning post conviction relief in Tennessee?

Call 918-582-6422. It's Free.






In June 1996, a Montgomery County jury convicted the Petitioner of four counts first-degree felony murder and one count of especially aggravated robbery. The Petitioner's conviction... More... $0 (01-15-2020 - TN)


Joseph Haskins v. The State of Texas

Need help finding an attorney to represent you for an community supervision violation in Texas ? Call 918-582-6422. It's Free.







In February 2017, a Brazoria County grand jury indicted appellant for the
offense of burglary of a habitation, alleging that appellant had entered a habitation
without the ef... More... $0 (12-13-2019 - TX)


Scott Jordan, Jr. v. Town of Waldoboro, et al.
Scott M. Jordan ("Senior"), his
health failing, executed a Power of Attorney (POA) authorizing his
son, Scott M. Jordan, Jr. ("Jordan"), to take control and dispose
of Senior's property in any way Senior might do were he able.
Unhappy with Jordan's subsequent decisions concerning his
property, Senior revoked the POA and complained to the Waldoboro
Police Department. Waldobo... More...

$0 (12-02-2019 - ME)


THE ESTATE OF JORDYN DOTY, by and Through Its Duly Appointed Special Administrator Kimberly Doty, and KIMBERLY DOTY, Heir at Law of Jordyn Doty v. MICHAEL A. DORSCH, P.A., RODNEY S. DILL, M.D., GREAT PLAINS HEALTH ALLIANCE, INC., and RAWLINS COUNTY HEALTH CENTER,
Call 918-582-6422 if you need a Sexual Assault Attorney in Kansas.

Before delving into the facts of this case an introduction of the various parties involved is helpful. Kimberly brought this action both as the administrator of Jordyn's estate and as Jordyn's heir at law (collectively referred to as the Estate).

RCHC is a ... More... $0 (11-13-2019 - KS)


Josener Dorisca v. Raymond Marchilli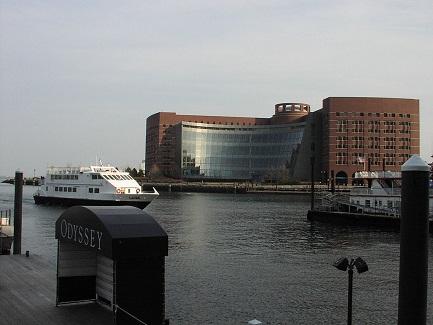 After a jury convicted
Petitioner Josener Dorisca ("Dorisca") of second-degree murder, he
was sentenced to life in prison with the opportunity of parole
after fifteen years. When his state court appeals... More... $0 (10-24-2019 - MA)


STATE OF OKLAHOMA, Plaintiff, v. JACOB KILLOUGH, Defendant.

MoreLaw Virtual ReceptionistsA Receptionist for Five Dollars A Day
Call 918-582-6422 Today





Tulsa, OK - The State of Oklahoma charged Jacob Killough with:

Count # 1. Count as Filed: OPJ, CONSPIRACY TO COMMIT A FELONY, in violation of 21 O.S. 421C
D... More... $0 (10-08-2019 - OK)


Wilber Ulises Molina v. The State of Texas
Call Kent Morlan at 888-354-4529 if you need a lawyer ⚖




In 2000, when the complainant was 23 years old, four men abducted her, at
least three of wh... More... $0 (09-18-2019 - TX)


Joseph Prestiano v. The State of Texas
Call Kent Morlan at 888-354-4529 if you need a lawyer ⚖

Prestiano was indicted for three counts of aggravated sexual assault of a child
younger than six years old. See TEX. PENAL CODE § 22.021(a)(1)(B), (a)(2)(B). All
counts concerned a girl for whom he babysat. In the first count, the State alleged that
Prestian... More... $0 (09-13-2019 - TX)


Patricia I. Ermini v. Mike Scott




This case arises out of a routine wellness check that went badly awry. The underlying episode began with three Lee County deputies stopping by to check on 71-year-old Patricia Ermini at the request of her daughter—and ended with the deputies shooting Erm... More... $0 (09-11-2019 - CA)


Victor Noe Cortes-Puga v. The State of Texas

The evidence at trial showed that Jessica met and began dating appellant when
she lived in Austin, Texas. Appellant moved in with Jessica and her three children, including her
youngest daughter J.G.1 The couple then moved to Mexico with the children, and Jessica
became pregnant with appellant's child. Jessica and the children returned to the United States
when she was p... More...

$0 (08-21-2019 - TX)


Demond Bartley v. The State of Texas

MoreLaw Legal Services Marketing
Turn Your Litigation Successes Into Internet Marketing for Your Practice for Pennies
Call 918-582-6422 Today!

More... $0 (08-21-2019 - TX)


Next Page