Injurious Falsehood Law
United States of America v. Sirous Asgari





In 2012, federal agents learned that Iranian scientist Sirous Asgari was working on cutting-edge metallurgy research at Case Western Reserve University in Cleveland, Ohio. The government suspected that Asgari had lied on his visa application and had transmi... More... $0 (03-19-2019 - OH)


United States of America v. Tamela M. Lee





Defendant Tamela M. Lee ("Defendant" or "Lee") appeals from the district court judgment convicting her on six counts after a plea of not guilty and sentencing her to a total term of sixty months' imprisonment. Counts One through Four concerned conspiracy to... More... $0 (03-18-2019 - OH)


Brian Chukwuemeka Ezeh v. The State of Texas



D.E., a kindergartner living with his mother in Mansfield, appeared in school in April 2017
complainin... More... $0 (03-16-2019 - TX)


Christopher Harris v. The State of Texas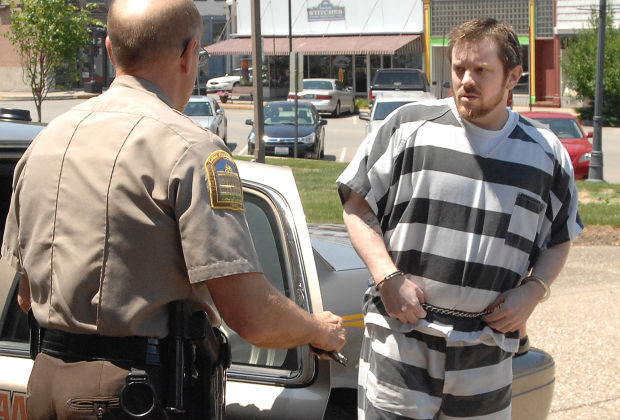 A jury convicted Harris of murdering Byron James Roberson in an early-morning
attack at Roberson's house. The medical examiner det... More... $0 (03-15-2019 - TX)


Donna L. Soto v. Bushmaster Firearms International, LLC, et al.




On December 14, 2012, twenty year old
Adam Lanza forced his way into Sandy Hook Elemen-
tary School in Newtown and, during the course of 264
seconds, fatally shot twenty first grade children and six
staff members, and wounded two other staff members.
Lanza carried... More... $0 (03-15-2019 - CT)


Patrick Leon Washington v. The State of Texas



At trial, the State called Officer Roy Reed, a certified latent print examiner for
the Harris County Sheriff's Office, as its first witness. Thr... More... $0 (03-14-2019 - TX)


Thomas Jackson Miller v. The Sunapee Difference, d/b/a Mount Sunapee Resort





Thomas Jackson Miller collided
with unmarked snowmaking equipment while skiing at the Mount
Sunapee Resort in 2015 in Sunapee, New Hampshire. Soon thereafter,
he brought a tort suit under New Hampshire law against the resort's
owner, The Sunapee Difference, LLC (... More... $0 (03-11-2019 - NH)


Ahmed Kamal v. J. Crew Group, Inc.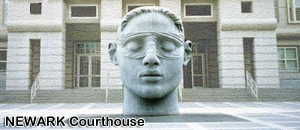 Enacted to combat credit card and identity theft, the Fair and Accurate Credit Transactions Act of 2003 (FACTA) prohibits anyone who accepts credit or debit cards as payment from printing more than the last five digits of a customer's credit card number on the receipt. 15 U.S.C. ... More... $0 (03-10-2019 - )


In the Matter of William M. OLSZEWSKI, et al., Respondents, v. CANNON POINT ASSOCIATION, INC., et al., Appellants. Olszewski v. Cannon Point Ass'n, Inc.
Appeals (1) from an order of the Supreme Court (Krogmann, J.), entered May 5, 2015 in Warren County, which, in a combined proceeding pursuant to CPLR article 78 and action for declaratory judgment, among other things, denied respondents' motion to dismiss the petition/complaint, and (2) from a judgment of said court, entered January 5, 2016 in Warren County, which granted petitioners' motion for s... More...

$0 (03-09-2019 - NY)


Rolman Garcia-Ramirez v. The State of Texas
Continuous Sexual Abuse of Young Child or Children




Appellant was charged with continuous sexual abuse of a child, MD, appellant's wife's
sister. MD testified about appellant's abus... More... $0 (03-07-2019 - TX)


Lajim, LLC v. General Electric Company




Plaintiffs-appellants purchased land
near a former General Electric Company manufacturing plant
that had operated for sixty years; the plant leached toxic
chemicals that seeped into the groundwater. The Illinois... More... $0 (03-05-2019 - IL)


State of Tennessee v. Sharrad Sharp




This case relates to the Appellant's abusing his four children, whom we will refer toas A.S., B.S., C.S.,... More... $0 (02-28-2019 - TN)


United States of America v. John Maddux, Jr., Christina Carman, Julie Coscia and Michael E. Smith




The defendants here took part in a decade-long scheme surreptitiously to sell tax-free cigarettes, thereby defrauding federal, state, and local governments of more than $45 million in tax revenue. The federal government eventually uncovered the scheme and charged them with 34 ... More... $0 (02-27-2019 - KY)


United States of America v. Gregory Owens





This is a case about a double
life, an attempted uxoricide, and excellent police work.
Defendant-Appellant Gregory Owens ("Owens") was convicted of
interstate domestic violence in violation of 18 U.S.C. § 2261(a)(1)
and (b)(2); and discharge of a firearm during an... More... $0 (02-26-2019 - MA)


ROY LEE WHITE JR. v. THE STATE OF OKLAHOMA




Appellant, Roy Lee White Jr., was convicted by a ju... More... $0 (02-24-2019 - OK)


James Russell Faglie v. The State of Texas



Morelaw Internet Marketing
National Find A Lawyer Directory







A jury found appellant James Ru... More... $0 (02-23-2019 - TX)


Larry Charles Johnson v. The State of Texas



Alyssa Whitley is the mother of L.J. and M.W., the complainant. Larry
Charles Johnson is the father of L.J. but not M.W. Whitley and Johnson are ... More... $0 (02-22-2019 - TX)


Antoine Allen Gorman v. The State of Texas




About a month after Tashiay Nelson gave birth to M.N., she invited
appellant Antoine Allen Gorman to live with her in Freeport. Nelson knew Gorman
only from social media, and he had ... More... $0 (02-22-2019 - TX)


Michael Williams v. The State of Texas



On March 26, 2017, Williams assaulted his girlfriend by punching her in the
face. A Tarrant County grand ... More... $0 (02-22-2019 - TX)


United States of America v. Farris Dwayne Griffin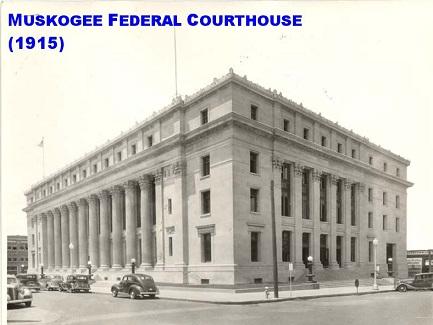 Farris Griffin pleaded guilty to one count of being a felon in possession of
a firearm in violation of 18 U.S.C. § 922(g). The district court sentenced Griffin
to 57 months in prison based on the Presentence Report (... More... $0 (02-22-2019 - OK)


James Wesley Amonett, Jr. v. Commonwealth of Virginia



On July 27, 2015, Corporal Andrew Perry ("Officer Perry") of the Herndon Police
Department stopped Amonett's vehicle. When Officer Perry approac... More... $0 (02-20-2019 - VA)


STATE OF MISSOURI, ex rel., KIMBERLY M. GARDNER, ATTORNEY OF THE CITY OF ST. LOUIS vs. HONORABLE MICHAEL F. STELZER, CIRCUIT JUDGE, DIVISION SIX, TWENTY-SECOND CIRCUIT
MoreLaw Suites - Legal Suites and Virtual Offices
The Best Places In Downtown Tulsa To Practice Law
406 South Boulder and 625 South Denver - 918 - 582-3993



... More... $0 (02-14-2019 - MO)


Jose Manuel Fuentes v. The State of Texas



The first two counts of the grand jury's indictment alleged appellant intentionally or
knowingly caused the anus of G.G., a chil... More... $0 (02-13-2019 - TX)


Darrell Ewing v. Connie Horton




Two months after Darrell Ewing was convicted of murder, a juror filed an affidavit accusing two fellow jurors of conducting after-hours internet... More... $0 (02-12-2019 - MI)


USA v. Ojudun




The present proceeding against Ojudun alleging his violations of
3 supervised rele... More... $0 (02-12-2019 - NY)


Next Page