Good Will Law
STATE OF OHIO -vs- HECTOR GOMEZ




On April 9, 2017, the Muskingum County Grand Jury indicted Gomez on
one count of possession of drugs (methamphetamines) in violation of R.C. 2925.11(A), a
felony of the first degree. The count was accompanied by forfeiture and... More... $0 (02-17-2019 - OH)


STATE OF OHIO v. DAVID K. OLSEN




In the evening hours of October 14, 2017, Olsen was driving his pickup truck
northbound on Route 4 in Riverside. Brian Jacques was driving his motorcycle, with
Alysha Lewis riding as his passenger, some distance ahead of Olse... More... $0 (02-16-2019 - OH)


State of Tennessee v. Gregory Gill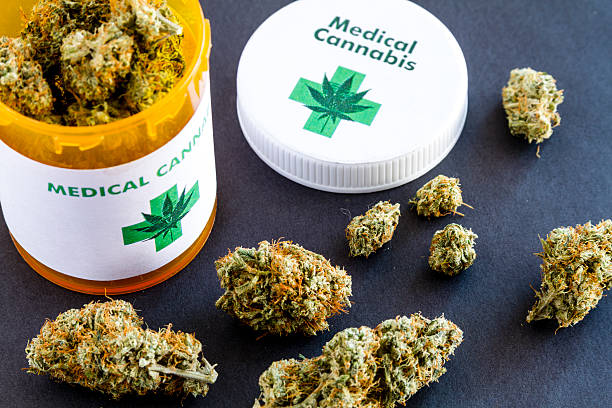 Sooner Cannabis Consultants


Click Here For... More... $0 (02-16-2019 - TN)


State of Tennessee v. Jerry Ray Oaks




Johnson City Medical Center ("JCMC") charge nurse, April Douglas, testified that she was working inthe JCMC emergency room on the night of February 13, 2016. At 11:59 p.m. that night, the defendant was brought into the ... More... $0 (02-16-2019 - TN)


State of Tennessee v. Sarah Brinkman
MoreLaw Suites - Legal Suites and Virtual Offices
The Best Places In Downtown Tulsa To Practice Law
406 South Boulder and 625 South Denver - 918 - 582-3993



... More... $0 (02-16-2019 - TN)


Tracy Looney v. State of Tennessee



Morelaw Internet Marketing
National Find A Lawyer Directory







On direct appeal, this Court su... More... $0 (02-16-2019 - TN)


Al Mijares v. Orange County Employees' Retirement System
In this declaratory relief action, the trial court ruled the Orange County
Department of Education (Employer) must pay approximately $3.3 million in additional
contributions to fund pension benefits promised to its employees. Employer argues we
must independently review the legal issues raised in its complaint because the judgment
arises from an order granting a motion for judgment... More...

$0 (02-16-2019 - CA)


City of Philadelphia v. Attorney General of the United State of America





The City of Philadelphia has received funds under the federal Edward Byrne Memorial Justice Assistance Grant Program ("Byrne JAG") every year since the program's inception
in 2006. Last year, however, the Justice Department notified
the City that it was withholding its FY... More... $0 (02-15-2019 - PA)


Delbert Johnson v. Jeffrey Halstead




Delbert Johnson is a sergeant with the Fort Worth Police Department. He alleges that over a three-year period he was subjected to a campaign of isolation, harassment, and ridicule because he is African-American. Investi... More... $0 (02-15-2019 - TX)


Jerome McKinney v. University of Pittsburgh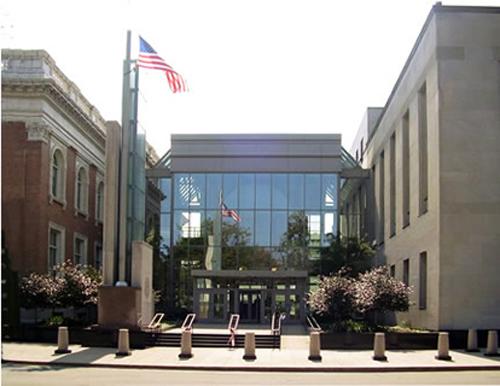 Jerome McKinney, a longtime, tenured professor at the University of Pittsburgh's Graduate School of Public and International Affairs, challenges the University's decision to reduce his salary as a violation of the Due Process Cl... More... $0 (02-15-2019 - PA)


United States of America v. Scott Valente




23 Scott Valente ("Valente") appeals from the district court's amended
24 judgment of conviction entered on July 21, 2017. He contends that his sentence was
25 procedurally and substantively unreasonable and that the district court lacked
26 authority to impose the am... More... $0 (02-15-2019 - NY)


JOHN MARSHALL vs. STATE OF MISSOURI




Movant was charged with kidnapping, domestic assault in the second degree, and More... $0 (02-14-2019 - MO)


JUAN CRUZ V. STATE OF ARKANSAS




On April 8, 2015, at approximately 5:30 p.m., Arkansas State Police (ASP) initiated
an investigation of the report of a gunshot fired at a tractor trailer on Interstate 40 by a
Hispanic driver in a Suburban with Texas plates. ... More... $0 (02-14-2019 - AR)


Shirley Fanuiel v. The State of Texas



The complainant, Wade Watkins, was born in 1925. Watkins moved from San Antonio to Galveston in 1945, where he started working at Gaido's Restaurant.... More... $0 (02-14-2019 - TX)


United States of America v. Pamela Taylor



Charleston, WV - Clay County Woman Pleads Guilty to FEMA Fraud

A Clay County woman pled guilty yesterday to embezzling over $18,000 in federa... More... $0 (02-14-2019 - )


Gustavo Uriel Sandoval v. The State of Texas




Tiffany B. and Appellant began a romantic relationship around 2007. The
couple then had a daughter, S.B.
In 2013, Appellant was convicted of the offens... More... $0 (02-13-2019 - TX)


UNITED STATES OF AMERICA v. ANTHONY JAMES HILL




In February 2012, Hill pointed a firearm at a woman during a drunken argument and fled be... More... $0 (02-13-2019 - OR)


James Benjamin v. John Stemple



The Rebekah C. Benjamin Trust owns vacant properties in Saginaw. James Benjamin is its trustee. The Saginaw law, formally known as the Unsupervised ... More... $0 (02-13-2019 - )


R. Alexander Acosta v. Off Duty Police Servs.
MoreLaw Suites - Legal Suites and Virtual Offices
The Best Places In Downtown Tulsa To Practice Law
406 South Boulder and 625 South Denver - 918 - 582-3993



... More... $0 (02-13-2019 - KY)


James Benjamin v. Jones Family Trust






Most cities in America regulate vacant properties and the risks
to the public health and safety that come with them. Saginaw is no different. Located in eastern
Michigan, the city requires owners of vacant property to register their property with the city.
The registration ... More... $0 (02-12-2019 - MI)


R. Alexander Acosta, Secretary of Labor, United States Department of Labor v. Off Duty Police Services, Inc.





The way we work in America is changing. The
relationships between companies and their workers are more fluid and varied than in decades
past. Our task in this appeal is to apply traditional legal protections to one such relationship. In
the proceedings below, th... More... $0 (02-12-2019 - KY)


USA v. Ojudun




The present proceeding against Ojudun alleging his violations of
3 supervised rele... More... $0 (02-12-2019 - NY)


Orlando v. Nassau Cty. Dist. Atty's Off




On Friday night, December 3, 2004, at approximately 8:45 p.m., 18
in response to a... More... $0 (02-12-2019 - NY)


United States of America, ex rel. Stephanie Strubbe, et al. v. Crawford County Memorial Hospital and Bill Bruce





Stephanie A. Strubbe, Carmen Trader, and Richard Christie sued Crawford
County Memorial Hospital (CCMH) as relators in a qui tam action for violations of
the False Claims Act. 31 U.S.C. § 3729(a). They also sued CCMH and its Chief
Exec... More... $0 (02-12-2019 - IA)


Ronnie L. Winsted, Jr. v. Nancy A. Berryhill, Acting Commissioner of Social Security




Ronnie Winsted applied for disability
insurance benefits and supplemental security income
claiming disability based on numerous conditions, including
degenerative disc disease, osteoarthritis, and anxiety. An
administrative law judge denied benefits, finding that Wi... More... $0 (02-12-2019 - IN)


Next Page