Good Will Law
STATE OF OHIO vs. LORENZO WALKER




On May 11, 2016, Backus and Jerdon Louiso were working as
"spotters" for a towing company. Their job was to drive around in search of vehicles
that were to be repossessed. While traveling in Backus's vehicle and looking for a
particular car in Spring... More... $0 (10-04-2018 - OH)


STATE OF OHIO vs. JOSHUA MORRISSETTE




Tremble was shot around 4:45 p.m. on April 16, 2016, in front of his
sister Naicha's apartment building located at the corner of Vine and Green Streets in
Cincinnati. Forensic evidence from the crime scene demonstrated that the shooting
began when Tre... More... $0 (10-04-2018 - OH)


STATE OF OHIO vs. JAVONTE LOWE
MoreLaw Performance Marketing







In these consolidated appeals, defendant-appellant Javonte Lowe
challenges the weight and sufficiency of the evidence adduced to support his <... More... $0 (10-04-2018 - OH)


Mark H. Soto v. State of Indiana
MoreLaw Performance Internet Marketing

Completely Free Marketing If It Does Not Work




Soto was a pastor and a professor at a private Christian university. Bronson
was a career criminal and a self-proclaimed member of th... More... $0 (10-04-2018 - IN)


Allen Allmond v. State of Indiana




On June 12, 2006, Allmond pleaded guilty to three counts of burglary, as Class
B felonies; one count of a... More... $0 (10-04-2018 - IN)


STEVEN RAY MILLER v. STATE OF ARKANSAS






On August 9, 2017, a Pulaski County jury convicted appellant Steven Miller of simultaneous possession of drugs and a firearm, possession of methamphetamine with intent to deliver, possession of drug paraphernalia, theft by receiving, and possession of firea... More... $0 (10-04-2018 - AR)


Alex Cheveldave v. Tri Palms Unified Owners Association
Tri Palms Unified Owners Association (the Association) is a group of
homeowners in the Tri-Palms Estates.
There is a recreation facility adjacent to the TriPalms
Estates, and homeowners pay a fee for that recreation facility. In 2014, in
bankruptcy proceedings, Kort & Scott Financial Group, LLC (K&S) was the successful
bidder on the recreation facility. The Association entered... More...

$0 (10-04-2018 - CA)


Jeffery Solomon v. The State of Texas






Appellant was charged with the murder of complainant Darius Gatlin. At trial, the State adduced the following evidence through testimony and exhibits. Complainant, a man, sometimes dressed as a woman and worked as a prostitute. Complainant lived in an apar... More... $0 (10-03-2018 - TX)


United States ex rel. Daniel Sypula v. AmerisourceBergen Corp.
Brooklyn, NY AmerisourceBergen Corp. To Pay $625 Million To Settle Civil Fraud Allegations Resulting From Its Repackaging And Sale Of Adulterated Drugs And Unapproved New Drugs, Double Billing And Providing Kickbacks

Settlement Resolves Federal and State False Claims Act Claims Arising from ABC's Operation of a Sham Pharmacy that Illegally Repackaged Injectable Drugs Under Insanitary Cond... More...

$625000000 (10-03-2018 - NY)


Peter Humphrey v. Glaxosmithkline, PLC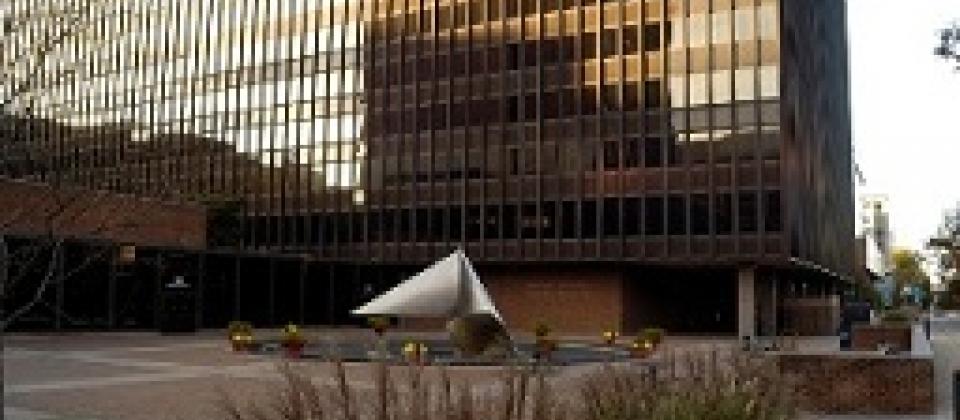 Section 1964(c) of the Racketeer Influenced and
Corrupt Organizations Act ("RICO"), 18 U.S.C. §§ 1961–
1968, creates a private right of action for a plaintiff that "is
injured in his [or her] business or property" as a result ... More... $0 (10-03-2018 - PA)


Michael J. Palardy, Jr. v. Township of Millburn; Timothy P. Fordon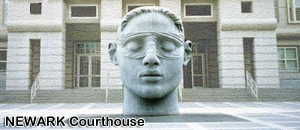 Michael Palardy, a retired police officer of Township of Millburn, New Jersey, alleges that the Township's business administrator, Timothy Gordon, unlawfully prevented him from becoming Chief of Police because Gordon opposed Palardy's union membership and activity. The district c... More... $0 (10-03-2018 - NJ)


Michael Sauers v. Borough of Nesquehoning





This case arises out of a tragic car accident that injured Michael Sauers and killed his wife. The crash resulted from the criminally reckless driving of police officer Stephen Homanko. Sauers later brought this suit against Homanko and ot... More... $0 (10-03-2018 - )


Valentin Tapia v. Blch 3rd Ave, LLC d/b/a Brick Lane Curry House





14 Plaintiffs‐Appellants Valentin Tapia, Romulo Ricano Balderas, and Eufemia
15 Castillo (collectively, "Appellants") are former employees of Brick Lane Curry
16 House, a Manhattan restaurant. The res... More... $0 (10-03-2018 - NY)


Manny Villanueva v. Fidelity National Title Company
In their first appeal (case No. H041870), both plaintiff Manny Villanueva,
individually and as class representative, and defendant Fidelity National Title Company
(Fidelity) appeal from a judgment following a bench trial in this class action lawsuit
alleging violations of the Unfair Competition Law (UCL) (Bus. & Prof. Code, §§ 17200
et seq.). Villanueva and the class (jointly Plain... More...

$0 (10-03-2018 - CA)


STATE OF KANSAS v. JESSE A. JONES






In March 2016, Jones entered guilty pleas in Kansas in three cases. Jones pleaded guilty in 15 CR 685 to one coun... More... $0 (10-02-2018 - KS)


STATE OF KANSAS v. JOURDAN MICKEL HUNT








Jourdan Mickel Hunt appeals his convictions of one count of second-degree intentional murder and two co... More... $0 (10-02-2018 - KS)


STATE OF KANSAS v. JEREMY JAMES LINDSEY






Because the issues raised by Lindsey in his appeal deal principally with complaints about his trial counsel, ... More...

$0 (10-02-2018 - KS)


STATE OF KANSAS v. SYLVESTER PROVENCIO






On the afternoon of April 21, 2015, Provencio drove his mother's Toyota pickup truck to pick up his friend, Austin Town... More... $0 (10-02-2018 - KS)


State of North Dakota v. JanMichel Wangstad a/k/a Jan-Michel Wangstad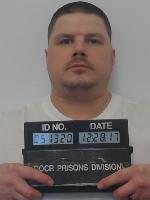 On March 18, 2016, West Fargo police were dispatched to the Rodeway Inn in response to a report of a man with a gun. Responding officers located the source of the disturbance in one of the rooms. One of the officers knocked on the door of the room and announced... More... $0 (10-02-2018 - ND)


Steven Jacob Mitchell V. The State of Wyoming
Wyoming Supreme Court





Mr. Mitchell's criminal proceeding arose from his actions during a lengthy custody battle over his daughter, EP. The custody proceedings involved several jurisdictions a... More... $0 (10-02-2018 - WY)


STATE OF NEW MEXICO v. ANTHONY L., Child-Appellant.
New Mexico Court of Appeals






Child appeals the district court's order granting the State's motion for 3


September 3, 2016, Child had committed the delinquent acts of: (1) l... More... $0 (10-02-2018 - NM)


Richard L. Fowler v. Caliber Homes Loans, Inc.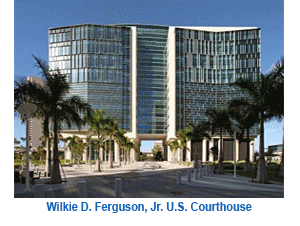 When an individual takes out a mortgage, he or she secures the loan with real property. To protect its security interest, lenders usually require borrowers to maintain hazard insurance in an amount that is at least equal to the loan's unpaid principal balance. Should a ... More... $0 (10-02-2018 - FL)


Brenda Smelter v. Southern Home Care Services, Inc. d/b/a Rescare Homecare





Brenda Smelter, a black woman, was hired by Southern Home Care Services, Inc. d/b/a/ ResCare Homecare as a Customer Service Supervisor. She was the only black person who worked in her office, and she oft... More... $0 (10-02-2018 - GA)


Andrea Gogel v. Kia Motors Manufacturing of Georgia, Inc.





Before she was fired in 2011, Andrea Gogel was the manager of the Team Relations Department of Kia Motors Manufacturing of Georgia, Inc., a subsidiary of the Korean Kia Motors Corporation. During her time at Kia, Ms. Gogel heard many complaints about how women and Americans were treat... More... $0 (10-02-2018 - GA)


Tapia v. Blch 3rd Ave LLC






Plaintiffs‐Appellants Valentin Tapia, Romulo Ricano Balderas, and Eufemia 14
Castillo (collectiv... More... $0 (10-01-2018 - NY)


Next Page