Deceptive Trade Practices Law
United States of America v. Sung Hong and Hyun Joo Hong





Seattle, WA - Couple Sentenced to Lengthy Prison Terms for $12.7 Million Affinity Investment Fraud
Defendants Preyed on Faith Communities to Fund Lavish Lifestyle

SUNG HONG, 47, and HYUN JOO HONG, 42, of Clyde Hill, Washington were sen... More... $0 (10-12-2018 - WA)


United States of America v. Michael Gerald Moody




Alexandria, VA - Virginia Man Sentenced to 35 Years in Prison for Producing and Distributing Child Pornography

A Manassas Park, Virginia man was sentenced today to 35 years in prison and a lifetime of supervised release for producing and distributing child pornography, Assistant Attor... More... $0 (10-12-2018 - VA)


Kevin Scott v. The State of Texas
MoreLaw Suites - Legal Suites and Virtual Offices - Downtown Tulsa-- Best Places In Downtown Tulsa To Practice Law





As set out above, Scott was charged with indecent exposure. During the trial, several
witnesses were called to the stand, including Keller, who was the alleged vi... More... $0 (10-11-2018 - TX)


Daer Amador v. The State of Texas







The jury heard evidence that A.S., a 15-year-old juvenile, met appellant on Facebook
while she was living in a Hays County youth shelter. The first time A.S. met appellant in person was
Thanksgiving Day of 2... More... $0 (10-11-2018 - TX)


MILES STERLING BENCH v. THE STATE OF OKLAHOMA





Appellant began working at the Teepee Totem convenience store in the town of Velma, Stephens Co... More... $0 (10-10-2018 - OK)


STECKLINE COMMUNICATIONS, INC. v. JOURNAL BROADCAST GROUP OF KANSAS, INC.
MoreLaw Performance Internet Marketing

Completely Free Marketing If It Does Not Work



This is a summary judgment case involving a contract dispute between two companies in the radio broadcasting industry: the plaintiff, Steckline... More... $0 (10-09-2018 - KS)


KEITH LUMRY v. STATE OF KANSAS, KANSAS BUREAU OF INVESTIGATION, and ROBERT BLECHA




_

The facts here have already been summarized in both the prior Court of Appeals decision, Lumry v. State, 49 Kan. App. 2d 27... More... $0 (10-09-2018 - KS)


STATE OF KANSAS v. CHRISTIAN PETERSON






We necessarily begin with Batson v. Kentucky, 476 U.S. 79, 88-89, 106 S. Ct. 1712, 90 L. Ed. 2d 69 (1986), and t... More... $0 (10-09-2018 - KS)


United States of America v. Paul Rosier
Spokane, WA - Olympia Man Sentenced to 10 Years in Federal Prison for Attempted Child Sex Trafficking




Morelaw Internet Marketing
Free and Value Added Legal S... More... $0 (10-09-2018 - WA)


United States of America v. Blessings, Inc. of Tucson, David Mayorquin and Ramon Torres Mayorquin
San Dieog, CA - Illegal Sea Cucumber Trade Nets More than $1.2 Million Dollars in Fines, Forfeiture and Restitution





A Tucson firm and two executives were recently sentenced to pay over $1.2 million in fines, forfeiture and rest... More... $0 (10-09-2018 - CA)


United States of America v. R. Gregory Shepard and Neldon Johnson and RaPower-3, LLC
Salt Lake City, UT - Federal Court Orders Tax Scheme Promoters to Disgorge $50 Million in Gains From Fraudulent Solar Energy Tax Scheme

Court also permanently bars defendants from facilitating and promoting scheme







A federal court in Salt Lake ... More... $50000000 (10-09-2018 - UT)


In Re EasySaver Rewards Litigation
In this appeal, an objecting class member challenges the district court's approval of a class action settlement resolving claims that Provide Commerce, Inc. and Regent Group, Inc. (collectively, "Defendants") enrolled consumers in a membership rewards program without their consent and then mishandled their billing information. The settlement makes available $3.5 million to pay settlement administr... More...

$0 (10-09-2018 - CA)


Shavonda Hawkins v. The Kroger Company
Trans fat has become increasingly recognized as a
dangerous substance and a leading cause of numerous serious
ailments, including heart disease and diabetes. Food and Drug
Administration ("FDA") regulations govern the information
reported within a food product's Nutrition Facts Panel on the
product's label.1 As for trans fat, FDA regulations provided,
at all relevant times,... More...

$0 (10-09-2018 - CA)


Jackpot Harvesting Company, Inc. v. The Superior Court of Monterey County, Jose Roberto Lainez
Labor Code section 226.2,1 which became effective January 1, 2016, addresses the
manner in which piece-rate employees are to be compensated for rest and recovery
periods and other nonproductive time on the job (collectively, rest/NP time).
Subdivision (b) of the statute (hereafter section 226.2(b)) provides a safe harbor for an
employer that, prior to 2016, failed to properly compe... More...

$0 (10-09-2018 - CA)


STATE OF KANSAS v. MARTIN K. MILLER





The morning of July 28, 2004, Miller called police to report that he had found his wife dead in their bedroom. He con... More... $0 (10-08-2018 - KS)


DARDEN RESTAURANTS, INC., et. al vs WILDRED OSTANNE




In 2010, the parties signed an agreement titled "Dispute Resolution Process" ("DRP"). The DRP was a stand-alone agreement, not part of an employment contract. The DRP provides for a four-step process to address and resolve "covered employment-related dispute... More... $0 (10-08-2018 - FL)


Timothy Vanderberg v. Petco Animal Supplies Store, Inc., d/b/a Pet Food Warehouse and Petco
The rules governing litigation in federal courts ensure fair and orderly
proceedings free from prejudicial surprises. All litigants must disclose the identity
of any expert witnesses they plan to use and, for non-retained experts such as treating
physicians, they must disclose the subject matter and a summary of the facts and
opinions to which the expert is expected to testify (abs... More...

$0 (10-08-2018 - IL)


State of Tennessee v. Shawn Nelson Smoot




This appeal arises as the result of the victim's death on October 15, 2011. The evening of October 14, 2011, the victim left her car in the parking lot of Altruda's Restaurant in Knoxville, Tennessee and spent the nigh... More... $0 (10-06-2018 - TN)


State of Tennessee v. Jack Austin
Morelaw Performance Internet Marketing
918- 582-3993
Your Completely Free Marketing If It Does Not Work Source


>
... More... $0 (10-06-2018 - TN)


JAMES CARL RENN, SR. V. COMMONWEALTH OF KENTUCKY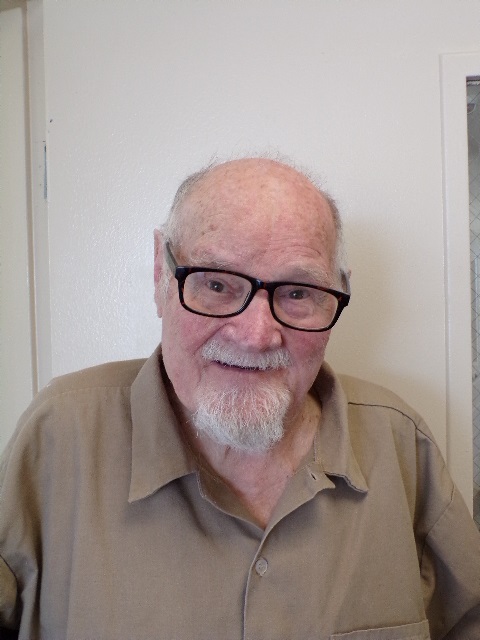 Incest, rape, and indecent or immoral practices



Renn was charged with two counts of incest relating to his two
daughters, Betty and Beverly, in 1972.1 In 1973, the charges were dismis... More... $0 (10-06-2018 - KY)


United States of America v. Ronnie Jones a/k/a "Dank," and Gina Curry
Albanay, GA - New York Pair Sentenced For Cocaine Charges

Ronnie Jones a/k/a "Dank," age 37, of Boston, Georgia and Gina Curry, age 35, of Pavo, Georgia, were sentenced for Possession with Intent to Distribute Cocaine by Senior U.S. District Court Judge Hugh Lawson in Macon, Georgia on October 5, 2018. Mr. Jones was sentenced to serve 70 months in federal prison. Ms. Curry received a se... More...

$0 (10-05-2018 - GA)


STATE OF OHIO vs. CHARLES E. LINDER, JR.






The date of the incident giving rise to this case was March 4, 2017. Linder was
arrested on March 31, 2017, and charged by a Cuyahoga County Grand Jury on April 18, 2017.
He remained in jail from the date of his arrest through the pendency of th... More... $0 (10-05-2018 - OH)


United States of America v. Wade Neal Barker





Dallas, TX - Surgeon Pleads Guilty In Forest Park Medical Center Bribery Scam

A Mesquite-based bariatric surgeon formally admitted his role in the $200 million Forest Park Medica... More... $0 (10-05-2018 - )


Employees' Retirement System of the State of Hawaii v. Whole Foods Market, Inc.





Whole Foods Market, Inc.—an international grocery-store chain specializing in organic products—recently ran into trouble with several state and local consumer-protection agencies for weights-and-measures violations. On multiple occasions, Whole Foods admitted to mislabeling prepa... More... $0 (10-05-2018 - TX)


Certified Tire and Service Centers Wage and Hour Cases
This is an appeal in a certified wage and hour class action following a judgment
after a bench trial in favor of defendants Certified Tire and Services Centers, Inc.
(Certified Tire) and Barrett Business Services. Inc. (collectively defendants). Plaintiffs
contend that Certified Tire violated the applicable minimum wage and rest period
requirements by implementing a compensation pr... More...

$0 (10-04-2018 - CA)


Next Page