Deceptive Trade Practices Law
United States of America v. James Terrance Williams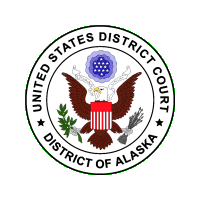 Anchorage, AK - Skagway Man Sentenced for the Illegal Export and Import of Walrus Ivory

A Skagway man was sentenced for illegally exporting a raw ivory tusk, using falsified forms to have it admitted to Indonesia, and thereafter illegally importing the carved tusk, for... More... $0 (08-19-2019 - AK)


Ryan Lee Daniel v. The State of Texas

MoreLaw Legal Services Marketing
Turn Your Litigation Successes Into Internet Marketing for Your Practice for Pennies
Call 918-582-6422 Today!

More... $0 (08-16-2019 - TX)


United States of America v. Michael Austin Seward and Kevin James McCormick




East St. Louis, IL - Former CEO, CFO of South Florida Tech Support Scam Plead Guilty to Federal Charges in Southern Illinois

There will be no trial for two South Florida men who owned and operated a fraudulent tech support
business known as Client ... More... $0 (08-16-2019 - IL)


William T. Schmitt v. Frank LaRose, Ohio Secretary of State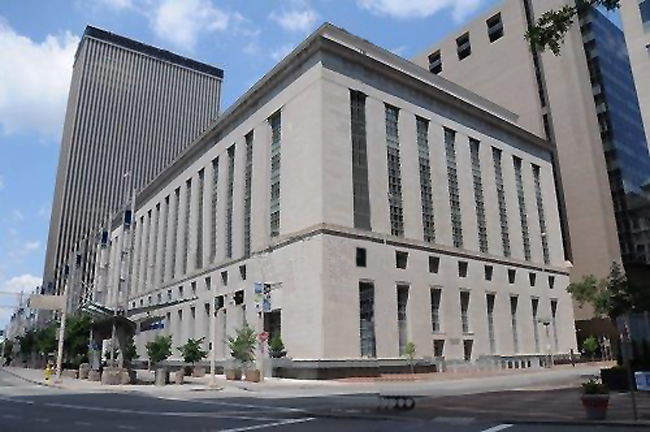 Plaintiffs William T. Schmitt and Chad Thompson submitted proposed ballot initiatives to the Portage County Board of Elections that would effectively decriminalize marijuana possession in the Ohio villages of Garrettsville and Windham. The Board declined to certify the proposed initia... More... $0 (08-16-2019 - OH)


Lorena Mejia v. Merchants Building Maintenance, LLC
Defendants Merchants Building Maintenance, LLC and Merchants Building
Maintenance Company (the MBM defendants) appeal from an order of the trial court
denying their joint motion to compel arbitration. The MBM defendants moved to
compel arbitration of a portion of plaintiff Loren Mejia's cause of action brought against
them for various violations of the Labor Code under the Private... More...

$0 (08-16-2019 - CA)


United States of America v. Terry Lynn Anderson and Rocky Freeland Anderson




Dallas, TX - Father and Son Sentenced in Multi-Million Dollar Hearing Aid Healthcare Fraud

A father/son duo who submitted more than $27 million in fraudulent hearing aid claims to insurer Blue Cross and Blue Shield of Texas was sentenced to... More... $0 (08-15-2019 - TX)


Daniel Paul Clifford v. Quest Software, Inc.
The question posed in this appeal is whether an employee's claim against
his employer for unfair competition under Business and Professions Code section 172001
(the UCL) is arbitrable. The employee brought various wage and hour claims against his
employer, and the employer moved to compel arbitration based on the parties' arbitration
agreement. The trial court granted the motion in... More...

$0 (08-15-2019 - CA)


United States of America v. Automotive Creations, Inc., Dynamic Auto Images, Inc., Prestige Auto Specialists, Inc., and Expert Automotive Reconditioning, Inc.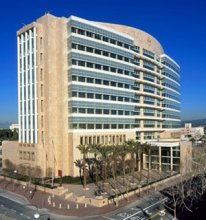 Santa Ana, CA - Justice Department Settles Immigration-Related Discrimination Claim Against Four California Car Reconditioning Companies

The Department of Justice reached a settlement agreement with four car reconditioning companies in C... More... $0 (08-14-2019 - CA)


United States of America v. Robert Shapiro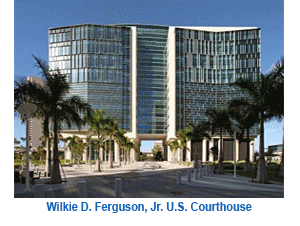 Miami, FL - Mastermind of $1.3 Billion Investment Fraud (Ponzi) Scheme – One of the Largest Ever Charged in South Florida – Pleads Guilty to Conspiracy and Tax Evasion Charges

Robert Shapiro, 61, pled guilty to orchestrating and leading a massive investment fraud sc... More... $0 (08-13-2019 - FL)


United States of America v. Ambu, Inc.




Philadelphia, PA - Defense Contractor to Pay $3.3M to Resolve False Claims Act Allegations

The Company knowingly manufactured medical products in China and Malaysia for sale to the Departments of Defense and Veterans Affairs despite Trade Agreements Act prohibition.

... More... $0 (08-13-2019 - PA)


Donna Dinaples v. MRS BPO, LLC




Five years ago, in Douglass v. Convergent Outsourcing, 765 F.3d 299 (3d Cir. 2014), we held that a debt collector violated the Fair Debt Collection Practices Act ("FDCPA"), 15 U.S.C. §§ 1692–16... More... $0 (08-13-2019 - PA)


Robert E. White v. Square, Inc.

Total Mobility - State-of-the-Art VOIP Telecommunications For Your Practice





Here we consider a question regarding California's Unruh
Civil ... More... $0 (08-13-2019 - CA)


Clarence Michael McNatt v. The State of Texas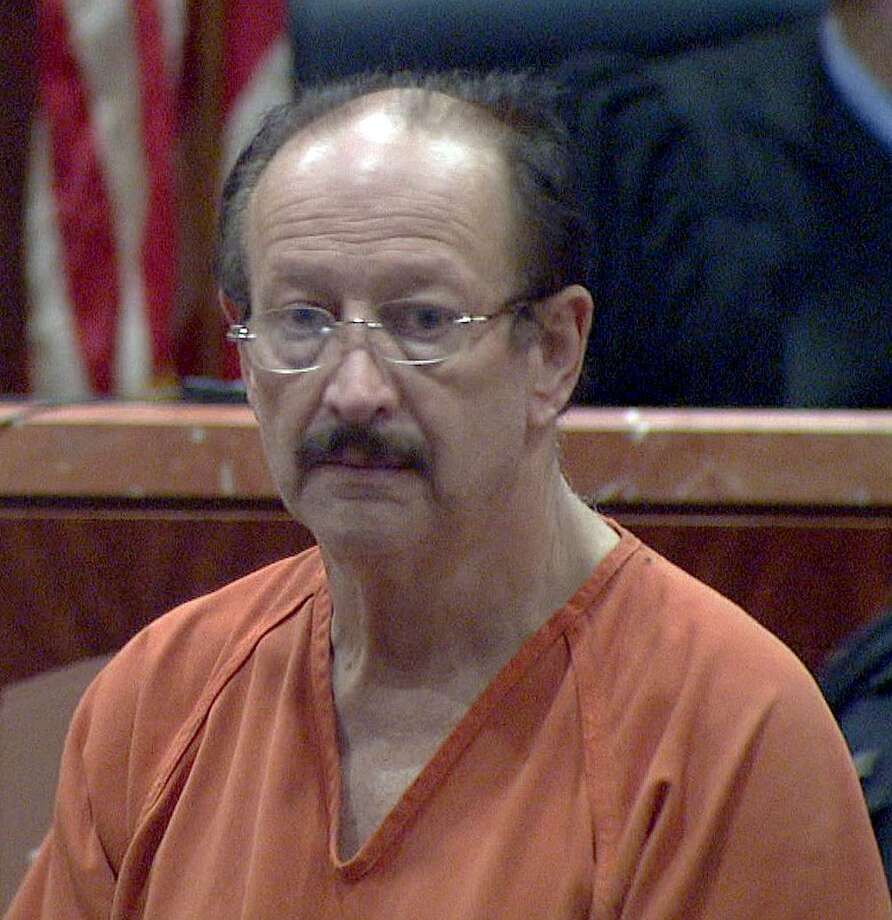 Former Houston police officer sentenced in murder for hire case




After eight years of marriage, McNatt's wife left him in October 2016 and
moved in with her close friend. McNatt, a former federal agent with the Border
Patrol and... More... $0 (08-12-2019 - TX)


Kathy Dumont v. Reily Foods Company; New England Coffee Company

MoreLaw Legal Services Marketing
Cost Effective Internet Marketing
Upgrade Your MoreLaw Listing
Call 918-582-6422 Today!




More... $0 (08-11-2019 - MA)


Jacob Adam Ramirez v. The State of Texas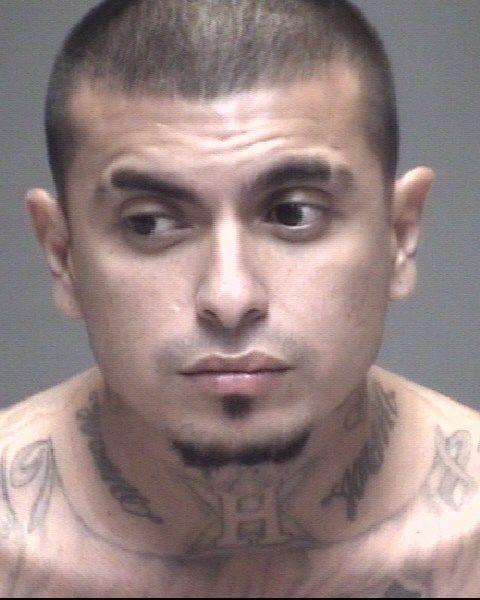 Ramirez drove south on a highway in Galveston County with a female
passenger. They were driving a blue car that the... More... $0 (08-11-2019 - TX)


4Pillar Dynasty, LLC, Reflex Performance Resources, Inc. v. New York & Company, Inc., New York & Company Stores, Inc.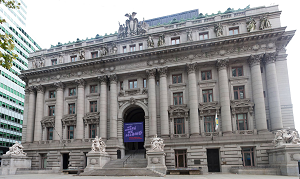 Defendants‐Appellants–Cross‐Appellees New York & Company, Inc., and New
York & Company Stores, Inc. ("Defendants") appeal from a judgment of the United
States District Court for the Southern District of New York (Rakoff, J.) awarding
Plaintiff... More... $0 (08-10-2019 - NY)


Vincent Pina v. County of Los Angeles

Appellant Vincent Pina brought this personal injury
suit against respondents County of Los Angeles and Los
Angeles County Sheriff's Department (collectively the
County), alleging, inter alia, that the County... More... $0 (08-08-2019 - CA)


Gregory Smith v. I. Ogbuehi
Gregory Smith is an indigent, self-represented prison inmate pursuing
medical malpractice claims against a doctor and a nurse practitioner employed by the
Pleasant Valley State Prison (Pleasant Valley). He filed a motion for the appointment of
counsel, arguing the trial court should consider (1) the factual complexity of the issues

* Pursuant to California Rules of Court, rule... More...

$0 (08-07-2019 - CA)


LAW COMPANY BUILDING ASSOCIATES and THE LAW COMPANY, INC. v. MARGARET RUSSELL LAW


This appeal arises from the Plaintiffs' declaratory judgment action asking the district court to find that Plaintiffs properly calculated Margaret's equity participation
3
share under a financing agreemen... More... $0 (08-06-2019 - KS)


Kwang K. Sheen v. Wells Fargo Bank, N.A.

Homeowners in mortgage trouble may try to negotiate a
better deal. If mortgage modification negotiations fail and the
borrower falls behind, the lender may foreclose, sell the house, and
evict the homeowner.... More... $0 (08-06-2019 - CA)


JERRY L. VICKERS, et al. v. FRANKLIN COUNTY BOARD OF COMMISSIONERS, MID-STATES MATERIALS, LLC, and ROBERT B. KILLOUGH

Beacon Services
We Will Do About Anything For You
As Long As It Isn't Illegal
Click Here For Help
918-960-5029





Jerry L. Vickers, et al. (collectively Plaintiffs) are la... More... $0 (08-05-2019 - KS)


United States of America v. Laron Evans




Jackson, MS - Vicksburg Man Pleads Guilty to Health Care Fraud, Money Laundering, Aggravated Identity Theft, Mail Fraud, and Contempt of Court

Swindler Sought Over $400,000 for Himself Through Fake Companies

Laron Evans, 34, of Vicksburg, pled guilty bef... More... $0 (08-05-2019 - MS)


United States of America v. Damontaze M. Tillery




Newport News, VA - Jury Convicts Hampton Man of Drug Related Murder

A federal jury convicted a Hampton man on charges of use of a firearm resulting in death, drug conspiracy, attempted possession with intent to distribute ecstacy, and felon in possession of a firearm and ammunition.
... More... $0 (08-03-2019 - VA)


Yalila Lacayo v. Catalina Restaurant Group, Inc.
Defendants and appellants Catalina Restaurant Group, Inc., Carrows Restaurants,
Inc., Carrows Family Restaurants, Inc., Coco's Bakery Restaurants, Inc. and Coco's
Restaurants, Inc. (collectively, Catalina Defendants) appeal the partial denial of their
motion to compel arbitration. Plaintiff and respondent Yalila Lacayo (Lacayo) was an
employee of Catalina Defendants. Lacayo filed h... More...

$0 (08-03-2019 - CA)


MANUEL ANTONIO RAMIREZ v. GARAY'S ROOFING, LLC and KELLY ENTERPRISES, INC. and STARNET INSURANCE CO and KANSAS WORKERS COMPENSATION FUND




In 2015, Ramirez was injured while working for Garay's Roofing & Painting, LLC. Silvino Garay, owner of Garay's, had hired Ramirez as a full-time painter to work on the construction of a new ... More... $0 (08-02-2019 - KS)


Next Page