Deceptive Trade Practices Law
United States of America v. Gabrielle M. Koenig




Rapid City, SD - Woman Sentenced for Illegal Possession of Firearm

A woman convicted of Possession of a Firearm by a Prohibited Person was sentenced by Chief Judge Jeffrey L. Viken, U.S. District Court.

Gabrielle M. Koenig, age 45, was sentenced to 37 months in fed... More... $0 (02-18-2019 - SD)


State of Tennessee v. Gregory Gill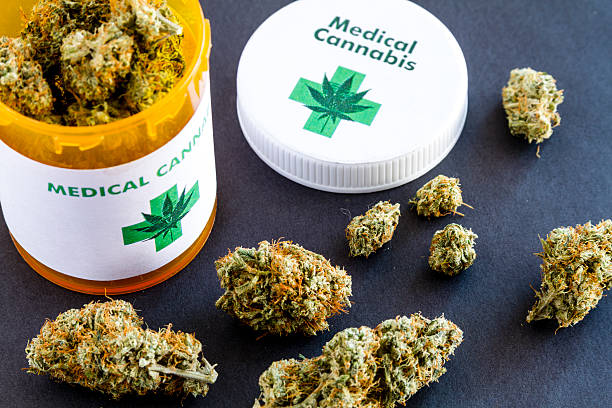 Sooner Cannabis Consultants


Click Here For... More... $0 (02-16-2019 - TN)


AIR SHUNT INSTRUMENT V. AIRFOIL INT'L AIRCRAFT SPACE PARTS CO. WLL


Air Shunt Instrument, Inc. ("Air Shunt"), appeals a trial court order denying
its motion to dismiss for... More... $0 (02-16-2019 - FL)


United States of America v. Michael Geddati




Memphis, TN - Student Pleads Guilty to Computer Fraud, Trying to Preserve Scholarship

Michael Geddati, 20, of Memphis has pleaded guilty to computer fraud.

According to the information presented in court, during the 2017-18 academic year, Michael Geddati was a fr... More... $0 (02-16-2019 - TN)


City of Philadelphia v. Attorney General of the United State of America





The City of Philadelphia has received funds under the federal Edward Byrne Memorial Justice Assistance Grant Program ("Byrne JAG") every year since the program's inception
in 2006. Last year, however, the Justice Department notified
the City that it was withholding its FY... More... $0 (02-15-2019 - PA)


United States of America v. John Eastham Clark, M.D.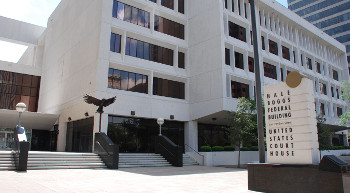 Baton Rouge, LA - Baton Rouge Doctor and His Medical Billing Supervisor Plead Guilty to Fraudulent Billing Scheme

A Baton Rouge, Louisiana-based doctor pleaded guilty yesterday and his medical billing supervisor pleaded guilty today for their roles in a scheme to def... More... $0 (02-15-2019 - LA)


United States ex rel. Knopf v. AgeVital Pharmacy, LLC et al.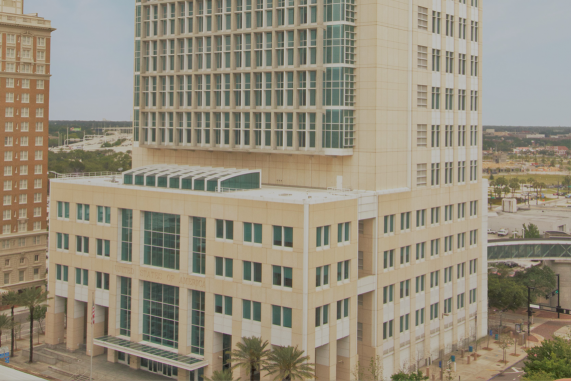 Tampa, FL - Florida Compounding Pharmacy and Its Owners to Pay at Least $775,000 to Resolve False Claims Act Allegations

The Department of Justice announced today that Vital Life Institute LLC (formerly known as AgeVital Pharm... More... $0 (02-15-2019 - FL)


R. Alexander Acosta v. Off Duty Police Servs.
MoreLaw Suites - Legal Suites and Virtual Offices
The Best Places In Downtown Tulsa To Practice Law
406 South Boulder and 625 South Denver - 918 - 582-3993



... More... $0 (02-13-2019 - KY)


United States of America v. Adrian Arciniega-Hernandez




Laredo, TX - Six Convicted for Roles in Multi-Million Dollar Black Market Peso Exchange Money-Laundering Scheme

A federal jury in Laredo, Texas found four men and two women guilty for their roles in a two-year multi-million dollar black market peso exchange money-launderin... More... $0 (02-13-2019 - )


Rand Resources, LLC v. City of Carson



The City of Carson (City) hired Rand Resources as its
agent to negotiate with the National Football League (NFL)
about the possibility of buil... More... $0 (02-13-2019 - CA)


Anupama Bekkem v. Robert Wilkie, Secretary, U.S. Department of Veterans Affairs





Plaintiff Anupama Bekkem brought this action against her employer, the
Department of Veterans Affairs, based on numerous instances of discrimination and
retaliation she allegedly experienced while working as a primary care physician for the
VA in the Oklahoma Cit... More... $0 (02-12-2019 - OK)


R. Alexander Acosta, Secretary of Labor, United States Department of Labor v. Off Duty Police Services, Inc.





The way we work in America is changing. The
relationships between companies and their workers are more fluid and varied than in decades
past. Our task in this appeal is to apply traditional legal protections to one such relationship. In
the proceedings below, th... More... $0 (02-12-2019 - KY)


RICKIE PATTON and CATHLEEN MARQUARDT v. BARRY JOHNSON




We briefly rehearse the background and travel of the
case. In 2007, the plaintiffs retained defendants JLF and Steven
M. Johnson to represent them in a products liability suit
concerning an allegedly defective hernia me... More... $0 (02-12-2019 - RI)


SCOTT L. HEAGNEY v. LISA A. WONG; CITY OF FITCHBURG




Heagney first submitted his application for the position
of Fitchburg Police Chief in October 2013. On the résumé
accompanying his application, Heagney listed positions that he had
held at the Police Department of Frank... More... $0 (02-12-2019 - MA)


United States of America, ex rel. Stephanie Strubbe, et al. v. Crawford County Memorial Hospital and Bill Bruce





Stephanie A. Strubbe, Carmen Trader, and Richard Christie sued Crawford
County Memorial Hospital (CCMH) as relators in a qui tam action for violations of
the False Claims Act. 31 U.S.C. § 3729(a). They also sued CCMH and its Chief
Exec... More... $0 (02-12-2019 - IA)


Vipul B. Patel v. Zillow, Inc.





A Zestimate is an estimated
value for real estate, available on the Zillow web site for
about 100 million parcels. Zillow generates Zestimates by
applying a proprietary algorithm to public data, such as aMore... $0 (02-12-2019 - IL)


Linda Reed v. Columbia St. Mary's Hospital





Plaintiff‐appellant Linda Reed alleges
that she suffered discrimination on the basis of her disabilities
while she was a patient at defendant‐appellee Columbia
St. Mary's Hospital in March 2012. Among other things,
she con... More... $0 (02-12-2019 - WI)


Merilyn Jackson v. Kaiser Foundation Hospitals, Inc.
The record on appeal discloses the following undisputed facts.
On December 29, 2015, Merilyn Jackson, acting in propria persona, filed a
complaint against Kaiser Foundation Hospitals, Inc. (Kaiser), alleging Kaiser had
discriminated against her in violation of the California Fair Employment and Housing
Act (FEHA). After unsuccessfully attempting to serve the summons and complaint,<... More...

$0 (02-12-2019 - CA)


Caleigh Wood, John Wood and Melissa Wood v. Evelyn Arnold; Shannon Morris, and Board of Education of Charles Couonty





In this case, we consider whether two statements concerning Islamic beliefs, presented as part of a high school world history class, violated a student's First Amendment rights under either the Establishment Clause or the Free Speech Clause. The student, Caleig... More... $0 (02-11-2019 - )


Scott L. Heagney v. Lisa A. Wong; City of Fitchburg




This case concerns a suit that
Scott Heagney, a past applicant for the position of the police
chief of Fitchburg, Massachusetts, brought against the City of
Fitchburg ("Fitchburg") and its mayor after the mayor decided not<... More... $0 (02-11-2019 - MA)


Rickie Patton and Cathleen Marquardt v. Barry Johnson and Steven Johnson, d/b/a The Johnson Law firm





Over time, this case has become
a procedural motley. In its current iteration, defendantappellant
Barry Johnson emphasizes his association with the
Johnson Law Firm (JLF) in attempting to compel the plaintiffs,
Ric... More... $0 (02-11-2019 - OK)


MARK R. THOMPSON; BETH A. THOMPSON v. JPMORGAN CHASE BANK, N.A.,




Mark and Beth Thompson sued
JPMorgan Chase Bank ("Chase") for breach of contract and violating
the statutory power of sale Massachusetts affords mortgagees.
Mass. Gen. Laws ch. 183, § 21. The Thompsons alleged Chase fa... More... $0 (02-10-2019 - MA)


MARK GILBERT v. CITY OF CHICOPEE; WILLIAM JEBB; JOHN PRONOVOST; RICHARD J. KOS




After a near decade-long saga within the fragmented City
of Chicopee Police Department, Plaintiff-Appellant Mark Gilbert,
a Captain in the police department, sued a host of Defendants
Appellees, including the City of Chic... More... $0 (02-10-2019 - MA)


Sharmalee Goonewardene v. ADP, LLC
Under the Labor Code, an employee who believes he or
she has not been paid the wages due under the applicable labor
statutes and wage orders may bring a civil action against his
or her employer. (See, e.g., Lab. Code, § 1194; Martinez v.
Combs (2010) 49 Cal.4th 35, 49-51; see also Lab. Code, § 2699.)
This case presents the question whether, when an employer
hires an indepen... More...

$0 (02-10-2019 - CA)


State of West Virginia v. Michael S. Sites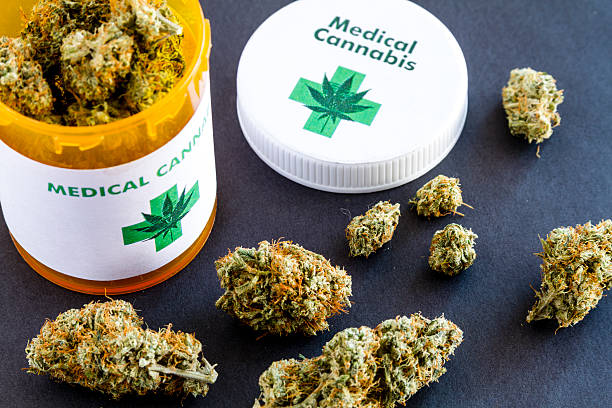 Sooner Cannabis Consultants


Click Here For... More... $0 (02-09-2019 - WV)


Next Page