Information
About MoreLaw
Contact MoreLaw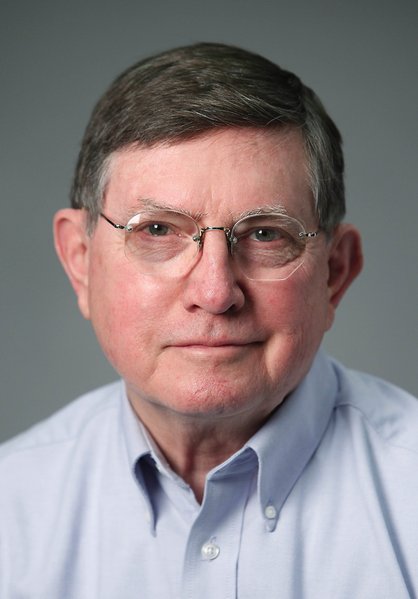 Please E-mail suggested additions, comments and/or corrections to Kent@MoreLaw.Com.
Help support the publication of case reports on MoreLaw
Date: 11-29-2000
Case Style: Diane Russomanno, et al. v. Gianni Russo, et al.
Case Number: LC031514
Judge: Joseph R. Kalin
Court: Superior Court , Los Angeles County, California
Plaintiff's Attorney: A. Barry Cappello and J. Paul Gignac of Cappello & McCann LLP, Santa Barbara, California
Defendant's Attorney: Linda M. Layton, Valencia, California
Description: Plaintiff and cross-defendant Diane Russomanno wrote a series of children's educational books whose hero was a young boy (Ricky Rocket) who traveled through space and time via his magic rocket. In May, 1993, Ms. Russomanno and her corporation, plaintiff and cross-defendant Knowledge Booster, Inc., associated with defendant Gianni Russo and his affiliated entities, defendants Time Travelers Limited Partnership, Time Travelers, Inc., Italo American International, Inc., Ricky Rocket Enterprises, Inc., and Ricky Rocket Limited Partnership (the "Russo Group"), in order to develop Ricky Rocket for television. Together, Plaintiffs and the Russo Group developed concepts, story research, and marketing materials; refined certain characters and themes; developed and planned scripts; built sets; financed and shot one Ricky Rocket pilot; rewrote that pilot and began shooting a second Ricky Rocket pilot; obtained financing for development of 40 episodes; generated budget and other financial materials; and made substantial contacts promoting Ricky Rocket. In approximately mid-1994, the Russo Group renamed the project "A.J.'s Time Travelers" ("A.J."), excluded Plaintiffs from participation, and began producing A.J. using Ricky Rocket scripts, sets and other materials. An ensuing lawsuit between Plaintiffs and the Russo Group resulted in a Settlement Agreement which was at issue in this case. The Settlement Agreement provided, inter alia, that the Russo Group: (1) would change A.J.'s time machine so that it did not resemble a rocket ship and did not move through air, space or water; and (2) gave up all of its rights to the Ricky Rocket project and would return all materials generated in conjunction with that project. The Settlement Agreement also provided that the Plaintiffs gave up their rights to A.J. Four episodes of A.J. were aired by Fox Children's Network in late 1994. The remaining 36 episodes were distributed for broadcast by defendants Quantum Media International, Inc. (formerly Bohbot Media, Inc.); Bohbot Entertainment and Media, Inc. (formerly Bohbot Communications, Inc.); and BKN, Inc. (formerly Bohbot Entertainment Worldwide, Inc., BKN Kids Network, Inc., Bohbot Entertainment, Inc., and Madison Green Entertainment) ("Bohbot Entities"). Plaintiffs contended that the Russo Group breached the Settlement Agreement by using Ricky Rocket materials, ideas, and concepts in A.J., and by failing to make certain agreed﷓upon changes to the time machine. Plaintiffs also contended that the Russo Group committed fraud, i.e., misrepresented the facts about its changes to A.J.'s time machine and its return of Ricky Rocket materials, and/or promised to make changes to A.J. and to return materials without intending to do so; and that these representations and/or promises induced the plaintiffs to enter into the Settlement Agreement, to release claims against the Russo Group, and to quitclaim their interests to A.J. Plaintiffs also contended that the Russo Group intentionally or negligently interfered with plaintiffs' prospective economic advantage, destroying plaintiffs' opportunities to develop Ricky Rocket with third parties. Plaintiffs contended that the Bohbot Entities intentionally interfered with plaintiffs' contract with the Russo Group.
Outcome: Plaintiff's verdict for $54,232,500
Plaintiff's Experts: Stephen R. Greenwald, Esq., Herbst & Greenwald LLP
Defendant's Experts: Mr. Franklin R. Johnson and Defendants' children's television programming expert: Ms. Judy Price
Comments: Reported by Diane Rumbaugh. According to Linda Layton: The court ordered a remittitur reducing the punitive damage award by $39,500,000. Time Travelers, Inc. was reduced from $10,000,000 to $200,000. Time Travelers Limited Partnership was reduced from $3,000,000 to $50,000. Gianni Russon was reduced from $2,000,000 to $50,000. Quantum Media International, Bhbot Entertainment and Media, and BKN, Inc. were reduced from $45,000,000 to $100,00, $100,000, and $25,000 respectively. Plaintiffs have accepted all of the foregoing remittiturs with the exception of BKN, Inc. The remaining $6 million in punitive damage awards were against entities that are no longer in existence and were unrepresentated at trial.