Please E-mail suggested additions, comments and/or corrections to Kent@MoreLaw.Com.
Help support the publication of case reports on MoreLaw
Date: 05-20-2021
Case Style:
Matthew Coffelt v. Jacqueline Knapp Schmidtke and Carston Schmidtke
Case Number: CJ-2019-4103
Judge: Civil Docket B
Court: In the District Court in and for Tulsa County, Oklahoma
Plaintiff's Attorney:
Defendant's Attorney: J. Mark McAlester and Michael Shawn McMillin
Description: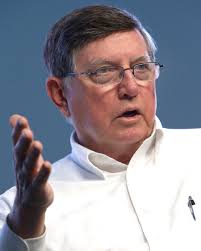 (Click To See The Video)






Tulsa, Oklahoma personal injury lawyer represented Plaintiff, who sued Defendant on an auto negligence theory claiming more than $10,000 in damages and/or injuries suffered as a direct result of a car wreck caused by Defendant.
Outcome: Settled for an undisclosed sum and dismissed with prejudice.
Plaintiff's Experts:
Defendant's Experts:
Comments: