Information
About MoreLaw
Contact MoreLaw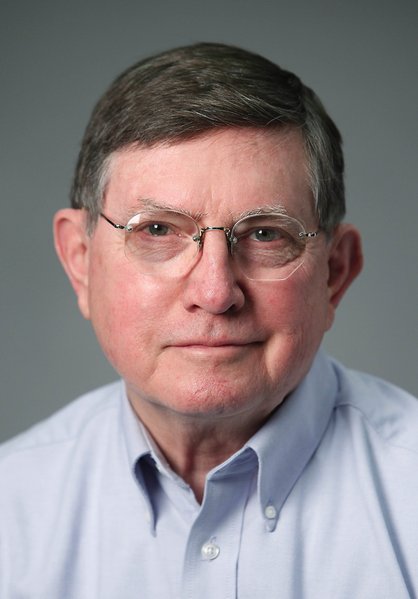 Please E-mail suggested additions, comments and/or corrections to Kent@MoreLaw.Com.
Help support the publication of case reports on MoreLaw
Date: 11-18-2013
Case Style: Joshua Carrenthers v. City of Oklahoma City
Case Number: CJ-2009-7986
Judge: Lisa T. Davis
Court: District Court, Oklahoma County, Oklahoma
Plaintiff's Attorney: Ray Bays and Chris D. Caldwell
Defendant's Attorney: Matthew A. Collins and Timothy Lynn Weston
Description: Joshua Carrethers, a minor, by and through his mother and next friend, Wendy Carrethers sued City of Oklahoma City d/b/a Taylor Community Recreation Center on a premises liability theory under Oklahoma's Governmental Tort Claims Act claiming:

1. At all times herein relevant, Plaintiffs were residents of Oklahoma County, Oklahoma.

2. At all times herein relevant Defendant was a governmental entity operating a parks and recreation center program in Oklahoma City, Oklahoma County, Oklahoma.

3. The acts complained of herein occurred in Oklahoma City, Oklahoma County, Oklahoma.

4. Based upon the following and foregoing, Plaintiffs state that this Court is the proper forum for adjudication of this matter.

5. Plaintiffs gave proper notice of their claim to Defendant.

6. On or aboutJune 8,2008 Defendant was doing business in Oklahoma City, Oklahoma County, Oklahoma.

7. On that date Plaintiff Joshua Carrethers was an invitee at Defendant's.

8. Plaintiff Joshua CaiTethers was asked by Defendant agent and/or employee to move a table from a doorway.

9. The Defendant agent and/or employee was moving a volleyball stand and the stand came apart and fell on Joshua's foot causing pain and injuries.

10. Defendant by and through its agent/employee was negligent in the moving of the equipment.

11. Defendant by and through its agent/employees failed in its affirmative duty to warn of the risk

12. Defendant and through its employees was negligent in that it failed to insure the safety of the child.

13. Plaintiff Joshua Carrethers sustained severe injuries as a direct result of Defendant's negligence.

14. Plaintiff Joshua Carrethers, in exercise of ordinary caution, could not have anticipated the stand landing on his foot due to Defendant's negligence,

15. That as a direct and proximate result of the negligent acts and/or omissions of the Defendant, Plaintiff Joshua Carrethers has suffered great pain, medical expenses, permanent disfigurement, as outlined above, and will continue to suffer such pain and as a result has been damaged in an amount in excess of S 10,000.00.

WHEREFORE, premises considered Plaintiffs pray for judgement against Defendant, in an amount in excess of $10,000.00 for past and fbture medical expenses, past and future pain and suffering and permanent disfigurement together with interest thereon, the costs of this action, and such other and further relief as to the Court may deem equitable and just.
Outcome: NOW on this 17th day of October, 2013, this matter coming on before me, the undersigned Judge of the District Court, and having reviewed the pleadings herein, heard testimony of witnesses sworn and statement of counsel, and being hilly advised in the premises herein, find as follows:

1. On or about June 8, 2008, the minor Plaintiff was allegedly injured when a volleyball stand fell on his foot at a community recreation center owned by Defendant City. That the minor's claims regarding the incident are disputed both as to liability and damages.

2. On or about May 13, 2010, the parties reached a compromise agreement wherein the Defendant, The City of Oklahoma City, agreed to pay the sum of $9,500. The parties request that the Court approve the settlement.

3. THE COURT FINDS that Wendy Carrethers is a proper party to act on behalf of the minor child and that she is competent.

4. THE COURT FINDS that a compromise settlement agreement has been reached wherein the Defendant has agreed to pay a total sum of $9,500 for any and all actions, causes of action, claims or demands, for any relief monetary or otherwise of any type, including but not limited to attorney fees, costs, pre- and post-judgment interest, and physician or hospital bills and liens, whether arising from the common law of the State of Oklahoma, or by the Oklahoma Constitution, or by the Statutes of Oklahoma, including but not limited to the Governmental Tort Claims Act, or by the laws of the United States or by the United States Constitution from any and all other persons or entities arising out of the alleged injury to Wendy Carrethers, as Mother and Next Friend of Joshua Carrethers, a Minor, and Wendy Carrethers, Individually, which occurred on June 8, 2008, which resulted in the lawsuit No. CJ-2009-7986 being filed in the Oklahoma County, Oklahoma, District Court.

5. Distribution of the settlement amount of $9,500 shall be:

a. $2,600 shall be payable to Ray Bays & Associates (previous law firm, which represented Plaintiffs) as and for payment of a reasonable attorney fees and expenses incurred on behalf of the minor, Joshua Carrethers.

b. $6,900 shall be distributed first to payment of medical expenses incurred on behalf of the minor Joshua Carrethers'; and tly remaining balance shall be placed into a trust account at a bank. for the benefit of the minor Plaintiff Joshua Carrethers, or for any other order the Court deems proper.

6. THE COURT FINDS that the Plaintiffs have reached an ?nformed decision to waive the right to trial by jury. Plaintiffs are fully aware of the consequences of settlement of this matter and are aware that once the Court approves this settlement and the settlement proceeds have been paid, that both the parents and the minor, even after reaching the age of majority, shall be forever barred from making any additional claims as a result of the subject accident, even if the medical condition of the minor does not continue as presently anticipated or shall unexpectedly change for the worse after this settlement.

7. THE COURT FINDS that the parties have agreed, and the Court so orders, that the Wendy Carrethers, individually, shall pay any and all outstanding medical bills, liens, attorney fees, and any other claims made against the settlement proceeds, and shall indemnify the Defendant from any further loss.

8. THE COURT has heard testimony as to the medical condition and prognosis of the minor child, and as to the other elements of damage and liability in the case, and FINDS that the settlement agreement is fair, equitable, and in the best interest of the minor; that it was entered into free from fraud, coercion and duress by either of the parties, their agents, insurers or attorneys. Said agreement is hereby approved by the Court.

9. THE COURT FINDS AND HEREBY ORDERS that the proposed settlement as set forth above should be and hereby is approved and upon payment of the settlement proceeds the Defendant shall be deemed to be released from any and all further liability to the other parties as a result of the incident described herein.
Plaintiff's Experts:
Defendant's Experts:
Comments: