Information
About MoreLaw
Contact MoreLaw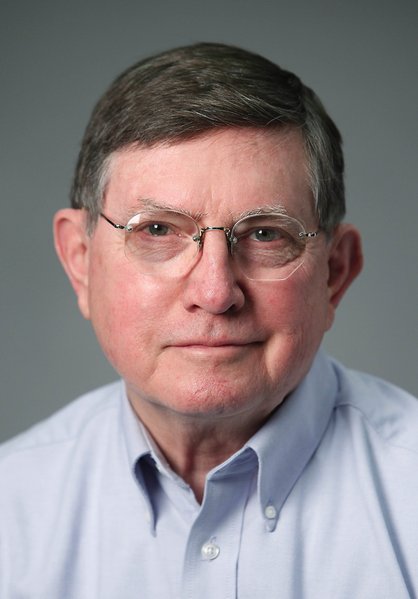 Please E-mail suggested additions, comments and/or corrections to Kent@MoreLaw.Com.
Help support the publication of case reports on MoreLaw
Date: 02-27-2018
Case Style:
Riverview Park Estates, LLC v. Imperial Investments, LLC, Stephen C. Pereff, Inc., Michael J. King, S. Gregory Pittman, Winters, King and Associates, Inc.

MoreLaw Suites
Legal Suites and Virtual Offices In Downtown Tulsa
406 South Boulder and 624 South Denver
918-582-3993 or Info@morelaw.com
Case Number: CJ-20-7-3592
Judge: Linda G. Morrissey
Court: District Court, Tulsa County, Oklahoma
Plaintiff's Attorney: Tom Ladner, Roger Eldredge and Dianne Smith
Defendant's Attorney: Robert Taylor and Neil Van Dalsem
Description: Tulsa, OK - Riverview Park Estates, LLC sued Imperial Investments, LLC, Stephen C. Pereff, Inc., Michael J. King, S. Gregory Pittman, Winters, King and Associates, Inc. seeking injunctive relief.

Issue # 1. Issue: CAUSE #1 - INJUNCTION RELIEF (INJUNCT)
Filed By: RIVERVIEW PARK ESTATES LLC
Filed Date: 05/31/2007
Party Name Disposition Information
Defendant: IMPERIAL INVESTMENTS LLC Disposed: JUDGEMENT ENTERED, 08/06/2015. Other
Defendant: PEREFF PROPERTIES; Disposed: JUDGEMENT ENTERED, 08/06/2015. Other
Defendant: PEREFF, STEPHEN C Disposed: JUDGEMENT ENTERED, 08/06/2015. Other
Defendant: PEREFF, STEPHEN N Disposed: JUDGEMENT ENTERED, 08/06/2015. Other
Interested Party: BOUDREAU, DANIEL Disposed: DISMISSED - SETTLED, 02/27/2018. Dismissed- Settled
Issue # 2. Issue: CAUSE #2 - DAMAGES FROM LIS PENDENS NOTICE (DAMAGE)
Filed By: RIVERVIEW PARK ESTATES LLC
Filed Date: 10/23/2007
Party Name Disposition Information
Defendant: IMPERIAL INVESTMENTS LLC Disposed: DISMISSED - DEMURRER SUSTAINED, 08/20/2012. Jury Trial
Issue # 3. Issue: CAUSE #3 - QUITE TITLE (QUIET)
Filed By: RIVERVIEW PARK ESTATES LLC
Filed Date: 10/23/2007
Party Name Disposition Information
Defendant: IMPERIAL INVESTMENTS LLC Disposed: JUDGEMENT ENTERED, 08/06/2015. Other
Issue # 4. Issue: CAUSE #4 - SLANDER OF TITLE (LIBEL)
Filed By: RIVERVIEW PARK ESTATES LLC
Filed Date: 10/23/2007
Party Name Disposition Information
Defendant: KING, MICHAEL J Disposed: DISMISSED, 04/16/2008. Dismissed- Settled
Defendant: WINTERS, KING & ASSOCIATES, INC. Disposed: DISMISSED, 04/16/2008. Dismissed- Settled
Defendant: IMPERIAL INVESTMENTS LLC Disposed: DISMISSED - DEMURRER SUSTAINED, 08/20/2012. Jury Trial
Defendant: PEREFF PROPERTIES; Disposed: DISMISSED - DEMURRER SUSTAINED, 08/20/2012. Jury Trial
Defendant: PEREFF, STEPHEN C Disposed: DISMISSED - DEMURRER SUSTAINED, 08/20/2012. Jury Trial
Defendant: PEREFF, STEPHEN N Disposed: DISMISSED - DEMURRER SUSTAINED, 08/20/2012. Jury Trial
Issue # 5. Issue: COUNTERCLAIM & 3rd PARTY PETITION - TORTIOUS INTERFENCE W/CONTRACTUAL RELATIONSHIPS (INTERFERE)
Filed By: IMPERIAL INVESTMENTS LLC
Filed Date: 07/16/2007
Party Name Disposition Information
3rd Party Defendant: MITCHELL, RON Disposed: SUMMARY JUDGEMENT ENTERED- DEFENDANT, 03/29/2012. Other
3rd Party Defendant: FULTON, WARING T Disposed: JUDGEMENT FOR PLAINTIFF, 08/20/2012. Jury Trial
3rd Party Defendant: OWL CREEK BOAT YARD & STORAGE INC Disposed: JUDGEMENT FOR PLAINTIFF, 08/20/2012. Jury Trial
Plaintiff: RIVERVIEW PARK ESTATES LLC Disposed: JUDGEMENT FOR PLAINTIFF, 08/20/2012. Jury Trial
3rd Party Defendant: SMITH HERITAGE LLC Disposed: JUDGEMENT FOR PLAINTIFF, 08/20/2012. Jury Trial
3rd Party Defendant: SMITH, J A Disposed: JUDGEMENT FOR PLAINTIFF, 08/20/2012. Jury Trial
3rd Party Defendant: HARVARD HERITAGE TRUST Disposed: JUDGEMENT ENTERED, 08/06/2015. Other
3rd Party Defendant: PALOMA CAPITAL LLC Disposed: DISMISSED - SETTLED, 02/27/2018. Dismissed- Settled
3rd Party Defendant: RIVERVIEW LOTS LLC Disposed: DISMISSED - SETTLED, 02/27/2018. Dismissed- Settled
Issue # 6. Issue: CROSS-CLAIM - CONVERSION (CONVERT)
Filed By: MITCHELL, RON
Filed Date: 08/27/2007
Party Name Disposition Information
Defendant: PEREFF, STEPHEN C Disposed: DISMISSED, 07/27/2012. Other
Defendant: PEREFF, STEPHEN N Disposed: JUDGEMENT ENTERED, 11/23/2015. Dismissed by Court
Issue # 7. Issue: CAUSE #5 - CONVERSION (CONVERT)
Filed By: RIVERVIEW PARK ESTATES LLC
Filed Date: 10/23/2007
Party Name Disposition Information
Defendant: PEREFF, STEPHEN C Disposed: JUDGEMENT FOR PLAINTIFF, 08/20/2012. Jury Trial
Defendant: PEREFF, STEPHEN N Disposed: DISMISSED - DEMURRER SUSTAINED, 08/20/2012. Jury Trial
Defendant: IMPERIAL INVESTMENTS LLC Disposed: JUDGEMENT ENTERED, 11/23/2015. Dismissed by Court
Defendant: PEREFF PROPERTIES; Disposed: JUDGEMENT ENTERED, 11/23/2015. Dismissed by Court
Defendant: STEVE PEREFF, INC.; Disposed: JUDGEMENT ENTERED, 11/23/2015. Dismissed by Court
Issue # 8. Issue: CAUSE #6 - UNJUST ENRICHMENT (OTHER)
Filed By: RIVERVIEW PARK ESTATES LLC
Filed Date: 10/23/2007
Party Name Disposition Information
Defendant: PEREFF PROPERTIES; Disposed: DISMISSED - DEMURRER SUSTAINED, 08/20/2012. Jury Trial
Defendant: PEREFF, STEPHEN C Disposed: DISMISSED - DEMURRER SUSTAINED, 08/20/2012. Jury Trial
Defendant: PEREFF, STEPHEN N Disposed: DISMISSED - DEMURRER SUSTAINED, 08/20/2012. Jury Trial
Defendant: STEVE PEREFF, INC.; Disposed: DISMISSED - DEMURRER SUSTAINED, 08/20/2012. Jury Trial
Defendant: IMPERIAL INVESTMENTS LLC Disposed: JUDGEMENT ENTERED, 11/23/2015. Dismissed by Court
Issue # 9. Issue: CAUSE #7 - FRAUD (FRAUD)
Filed By: RIVERVIEW PARK ESTATES LLC
Filed Date: 10/23/2007
Party Name Disposition Information
Defendant: KING, MICHAEL J Disposed: DISMISSED, 04/16/2008. Dismissed- Settled
Defendant: PITTMAN, S. GREGORY Disposed: DISMISSED, 04/16/2008. Dismissed- Settled
Defendant: WINTERS, KING & ASSOCIATES, INC. Disposed: DISMISSED, 04/16/2008. Dismissed- Settled
Defendant: IMPERIAL INVESTMENTS LLC Disposed: DISMISSED - DEMURRER SUSTAINED, 08/20/2012. Jury Trial
Defendant: PEREFF, STEPHEN C Disposed: DISMISSED - DEMURRER SUSTAINED, 08/20/2012. Jury Trial
Defendant: PEREFF, STEPHEN N Disposed: DISMISSED - DEMURRER SUSTAINED, 08/20/2012. Jury Trial
Issue # 10. Issue: CAUSE #8 - TORTIOUS INTERFERENCE W/ CONTRACTUAL RELATIONSHIPS (INTERFERE)
Filed By: RIVERVIEW PARK ESTATES LLC
Filed Date: 10/23/2007
Party Name Disposition Information
Defendant: KING, MICHAEL J Disposed: DISMISSED, 04/16/2008. Dismissed- Settled
Defendant: PITTMAN, S. GREGORY Disposed: DISMISSED, 04/16/2008. Dismissed- Settled
Defendant: WINTERS, KING & ASSOCIATES, INC. Disposed: DISMISSED, 04/16/2008. Dismissed- Settled
Defendant: PEREFF, STEPHEN N Disposed: DISMISSED - DEMURRER SUSTAINED, 08/20/2012. Jury Trial
Defendant: IMPERIAL INVESTMENTS LLC Disposed: JUDGEMENT FOR PLAINTIFF, 08/20/2012. Jury Trial
Defendant: PEREFF, STEPHEN C Disposed: JUDGEMENT FOR PLAINTIFF, 08/20/2012. Jury Trial
Issue # 11. Issue: CAUSE #9 - CIVIL CONSPIRACY (OTHER)
Filed By: RIVERVIEW PARK ESTATES LLC
Filed Date: 10/23/2007
Party Name Disposition Information
Defendant: PITTMAN, S. GREGORY Disposed: DISMISSED, 04/16/2008. Dismissed- Settled
Defendant: WINTERS, KING & ASSOCIATES, INC. Disposed: DISMISSED, 04/16/2008. Dismissed- Settled
Defendant: IMPERIAL INVESTMENTS LLC Disposed: DISMISSED - DEMURRER SUSTAINED, 08/20/2012. Jury Trial
Defendant: PEREFF, STEPHEN C Disposed: DISMISSED - DEMURRER SUSTAINED, 08/20/2012. Jury Trial
Defendant: PEREFF, STEPHEN N Disposed: DISMISSED - DEMURRER SUSTAINED, 08/20/2012. Jury Trial
Issue # 12. Issue: CAUSE #10 - BREACH OF FIDUCIARY DUTY/BREACH OF TRUST (DUTY)
Filed By: RIVERVIEW PARK ESTATES LLC
Filed Date: 10/23/2007
Party Name Disposition Information
Defendant: KING, MICHAEL J Disposed: SUMMARY JUDGEMENT ENTERED, 08/29/2012. Other
Defendant: PITTMAN, S. GREGORY Disposed: SUMMARY JUDGEMENT ENTERED, 08/29/2012. Other
Defendant: WINTERS, KING & ASSOCIATES, INC. Disposed: SUMMARY JUDGEMENT ENTERED, 08/29/2012. Other
Issue # 13. Issue: 3rd PARTY PETITION - FRAUD (FRAUD)
Filed By: IMPERIAL INVESTMENTS LLC
Filed Date: 07/08/2010
Party Name Disposition Information
3rd Party Defendant: PALOMA CAPITAL LLC Disposed: DISMISSED - SETTLED, 02/27/2018. Dismissed- Settled
3rd Party Defendant: RIVERVIEW LOTS LLC Disposed: DISMISSED - SETTLED, 02/27/2018. Dismissed- Settled
Issue # 14. Issue: 3rd PARTY PETITION & CROSS CLAIM #1 - QUIET TITLE (QUIET)
Filed By: RIVERVIEW LOTS LLC
Filed Date: 05/02/2011
Party Name Disposition Information
3rd Party Defendant: FRASIER FRASIER & HICKMAN LLP Disposed: DISMISSED - SETTLED, 02/27/2018. Dismissed- Settled
3rd Party Defendant: HICKMAN, STEVEN R Disposed: DISMISSED - SETTLED, 02/27/2018. Dismissed- Settled
Defendant: IMPERIAL INVESTMENTS LLC Disposed: DISMISSED - SETTLED, 02/27/2018. Dismissed- Settled
Defendant: PEREFF, STEPHEN C Disposed: DISMISSED - SETTLED, 02/27/2018. Dismissed- Settled
Issue # 15. Issue: 3rd PARTY PETITION & CROSS CLAIM #2 - SLANDER OF TITLE (OTHER)
Filed By: RIVERVIEW LOTS LLC
Filed Date: 05/02/2011
Party Name Disposition Information
3rd Party Defendant: FRASIER FRASIER & HICKMAN LLP Disposed: DISMISSED - SETTLED, 02/27/2018. Dismissed- Settled
3rd Party Defendant: HICKMAN, STEVEN R Disposed: DISMISSED - SETTLED, 02/27/2018. Dismissed- Settled
Defendant: IMPERIAL INVESTMENTS LLC Disposed: DISMISSED - SETTLED, 02/27/2018. Dismissed- Settled
Defendant: PEREFF, STEPHEN C Disposed: DISMISSED - SETTLED, 02/27/2018. Dismissed- Settled
Issue # 16. Issue: 3rd PARTY PETITION & CROSS CLAIM #3 - TORTIOUS INTERFERENCE W/ BUSINESSS RELATION (INTERFERE)
Filed By: RIVERVIEW LOTS LLC
Filed Date: 05/02/2011
Party Name Disposition Information
3rd Party Defendant: FRASIER FRASIER & HICKMAN LLP Disposed: DISMISSED - SETTLED, 02/27/2018. Dismissed- Settled
3rd Party Defendant: HICKMAN, STEVEN R Disposed: DISMISSED - SETTLED, 02/27/2018. Dismissed- Settled
Defendant: IMPERIAL INVESTMENTS LLC Disposed: DISMISSED - SETTLED, 02/27/2018. Dismissed- Settled
Defendant: PEREFF, STEPHEN C Disposed: DISMISSED - SETTLED, 02/27/2018. Dismissed- Settled
Issue # 17. Issue: 3rd PARTY PETITION & CROSS CLAIM #1 - QUIET TITLE (QUIET)
Filed By: PALOMA CAPITAL LLC
Filed Date: 05/02/2011
Party Name Disposition Information
3rd Party Defendant: FRASIER FRASIER & HICKMAN LLP Disposed: DISMISSED - SETTLED, 02/27/2018. Dismissed- Settled
3rd Party Defendant: HICKMAN, STEVEN R Disposed: DISMISSED - SETTLED, 02/27/2018. Dismissed- Settled
Defendant: IMPERIAL INVESTMENTS LLC Disposed: DISMISSED - SETTLED, 02/27/2018. Dismissed- Settled
Defendant: PEREFF, STEPHEN C Disposed: DISMISSED - SETTLED, 02/27/2018. Dismissed- Settled
Issue # 18. Issue: 3rd PARTY PEITITON & CROSS CLAIM #2 - SLANDER OF TITLE (OTHER)
Filed By: PALOMA CAPITAL LLC
Filed Date: 05/02/2011
Party Name Disposition Information
3rd Party Defendant: FRASIER FRASIER & HICKMAN LLP Disposed: DISMISSED - SETTLED, 02/27/2018. Dismissed- Settled
3rd Party Defendant: HICKMAN, STEVEN R Disposed: DISMISSED - SETTLED, 02/27/2018. Dismissed- Settled
Defendant: IMPERIAL INVESTMENTS LLC Disposed: DISMISSED - SETTLED, 02/27/2018. Dismissed- Settled
Defendant: PEREFF, STEPHEN C Disposed: DISMISSED - SETTLED, 02/27/2018. Dismissed- Settled
Issue # 19. Issue: 3rd PARTY PETITION & CROSS CLAIM #3 - TORTIOUS INTERFERENCE W/ BUSINESS RELATION (INTERFERE)
Filed By: PALOMA CAPITAL LLC
Filed Date: 05/02/2011
Party Name Disposition Information
3rd Party Defendant: FRASIER FRASIER & HICKMAN LLP Disposed: DISMISSED - SETTLED, 02/27/2018. Dismissed- Settled
3rd Party Defendant: HICKMAN, STEVEN R Disposed: DISMISSED - SETTLED, 02/27/2018. Dismissed- Settled
Defendant: IMPERIAL INVESTMENTS LLC Disposed: DISMISSED - SETTLED, 02/27/2018. Dismissed- Settled
Defendant: PEREFF, STEPHEN C Disposed: DISMISSED - SETTLED, 02/27/2018. Dismissed- Settled
Docket
Date Code Description Count Party Amount
05-31-2007 TEXT

CIVIL RELIEF MORE THAN $10,000 INITIAL FILING.
1
05-31-2007 INJUNCT

INJUNCTION / RESTRAINING ORDER

05-31-2007 DMFE

DISPUTE MEDIATION FEE
$ 2.00
05-31-2007 PFE1

PETITION
$ 150.00
05-31-2007 PFE7

LAW LIBRARY FEE
$ 6.00
05-31-2007 OCISR

OKLAHOMA COURT INFORMATION SYSTEM REVOLVING FUND
$ 10.00
05-31-2007 CCADMIN

COURT CLERK ADMINISTRATIVE FEE ON COLLECTIONS
$ 1.00
05-31-2007 CHAB

C.H.A.B. STATUTORY FEE
$ 10.00
05-31-2007 LTF

LENGTHY TRIAL FUND
$ 10.00
05-31-2007 SMF

SUMMONS FEE (CLERKS FEE) 8
$ 40.00
05-31-2007 SMIP

SUMMONS ISSUED - PRIVATE PROCESS SERVER 8

05-31-2007 TEXT

OCIS HAS AUTOMATICALLY ASSIGNED JUDGE GASSETT, J. MICHAEL TO THIS CASE.

05-31-2007 ACCOUNT

RECEIPT # 2007-1272973 ON 05/31/2007.
PAYOR: CONNER & WINTERS LLP TOTAL AMOUNT PAID: $ 229.00.
LINE ITEMS:
CJ-2007-3592: $190.00 ON AC01 CLERK FEES.
CJ-2007-3592: $6.00 ON AC23 LAW LIBRARY FEE.
CJ-2007-3592: $1.00 ON AC31 COURT CLERK REVOLVING FUND.
CJ-2007-3592: $2.00 ON AC64 DISPUTE MEDIATION FEES.
CJ-2007-3592: $10.00 ON AC69 CHILD ABUSE MULTIDISCIPLINARY FEE.
CJ-2007-3592: $10.00 ON AC79 OCIS REVOLVING FUND.
CJ-2007-3592: $10.00 ON AC81 LENGTHY TRIAL FUND.

06-08-2007 MO

MOTION FOR PRELIMINARY INJUNCTION AND TO RELEASE AND CANCEL NOTICE OF LIS PENDENS, AND BRIEF IN SUPPORT (A2J)/ CERT OF MAILING
RIVERVIEW PARK ESTATES LLC
06-08-2007 REQ

REQUEST TO SET FOR HEARING (A2J)/ CERT OF MAILING
RIVERVIEW PARK ESTATES LLC
06-08-2007 AFD

AFFIDAVIT OF JOHN SMITH (A2J)/ CERT OF MAILING

06-08-2007 TEXT

RULE CV-4 CERTIFICATE (A2J)/ CERT OF MAILING
RIVERVIEW PARK ESTATES LLC
06-12-2007 COPY

COPIES CHARGED TO IDG HOMES
$ 16.00
06-12-2007 AFD

AFFIDAVIT OF WARING T FULTON (A/J)
RIVERVIEW PARK ESTATES LLC
06-12-2007 ACCOUNT

RECEIPT # 2007-1279200 ON 06/12/2007.
PAYOR: IDG HOMES TOTAL AMOUNT PAID: $ 16.00.
LINE ITEMS:
CJ-2007-3592: $16.00 ON AC01 CLERK FEES.

06-13-2007 COPY

COPIES CHARGED TO IDG HOMES
$ 75.00
06-13-2007 ACCOUNT

RECEIPT # 2007-1280006 ON 06/13/2007.
PAYOR: IDG HOMES TOTAL AMOUNT PAID: $ 75.00.
LINE ITEMS:
CJ-2007-3592: $75.00 ON AC01 CLERK FEES.

06-22-2007 TEXT

AGREED TEMPORARY INJUNCTION (SIGNED BY JUDGE GASSETT)

06-22-2007 CTFREE

GASSETT, J. MICHAEL: DAVID CORDELL APPEARS FOR THE PLAINTIFF; STEVE HICKMAN APPEARS FOR THE DEFENDANT. MICHAEL KING AND GREG PITTMAN ALSO PRESENT. TEMPORARY INJUNCTION ISSUED. DEFENDANTS ALLOWED UNTIL 7-15-07 TO ANSWER. ALL BY AGREEMENT OF COUNSEL.

07-13-2007 MO

MOTION TO DISMISS (A2J)CERTIFICATE OF SERVICE(PAULA J. QUILLIN ENTERS AS COUNSEL-COVER SHEET)
KING, MICHAEL J
07-16-2007 SMF

SUMMONS FEE (CLERKS FEE)-6
$ 30.00
07-16-2007 SMIP

SUMMONS ISSUED - PRIVATE PROCESS SERVER-6

07-16-2007 AC/C

ANSWER, COUNTERCLAIM AND THIRD-PARTY PETITION, CERTIFICATE OF MAILING (STEVEN R. HICKMAN ENTERS AS COUNSEL-COVER SHEET)
IMPERIAL INVESTMENTS LLC
07-16-2007 ACCOUNT

RECEIPT # 2007-1296569 ON 07/16/2007.
PAYOR: FRASIER FRASIER TOTAL AMOUNT PAID: $ 30.00.
LINE ITEMS:
CJ-2007-3592: $30.00 ON AC01 CLERK FEES.

07-31-2007 RESP

PLAINTIFF'S RESPONSE TO DEFENDANTS MICHAEL J KING, S. GREGORY PITTMAN, AND WINTERS, KING & ASSOCIATES, INC'S MOTION TO DISMISS/ CERT OF MAILING
RIVERVIEW PARK ESTATES LLC
08-01-2007 S

PARTY HAS BEEN SUCCESSFULLY SERVED. SUMMONS SERVED ON STEPHEN PEREFF PERSONAL SERVICE BY PROCESS SERVER ON 07-29-07
PEREFF, STEPHEN C
08-02-2007 EAA

ENTRY OF APPEARANCE & EXTENSION OF TIME (FRED E STOOPS SR ENTERS AS COUNSEL - COVERSHEET ATTACHED) / CERTIFICATE OF MAILING
MITCHELL, RON
08-03-2007 EAA

ENTRY OF APPEARANCE (STEVEN R. HICKMAN ENTERS AS COUNSEL -COVER SHEET ATTACHED) CERTIFICATE OF MAILING
IMPERIAL INVESTMENTS LLC
08-06-2007 A

ANSWER OF PLAINTIFF RIVERVIEW PARK ESTATES, LLC TO COUNTERCLAIMS OF IMPERIAL INVESTMENTS, LLC AND STEPHEN C. PEREFF / CERT OF MAILING
RIVERVIEW PARK ESTATES LLC
08-07-2007 EAA

ENTRY OF APPEARANCE (LEE I LEVINSON ENTERS AS COUNSEL-COVER SHEET ATTACHED) CERTIFICATE OF MAILING
FULTON, WARING T
08-07-2007 A

ANSWER( CERTIFICATE OF MAILING )
FULTON, WARING T
08-20-2007 MO

MOTION FOR LEAVE TO FILE REPLY BRIEF (A2J)CERTIFICATE OF SERVICE
KING, MICHAEL J
08-21-2007 CTFREE

GASSETT, J. MICHAEL: ORDER ENTERED GRANTING DEFENDANTS MICHAEL J. KING, S. GREGORY PITTMAN AND WINTERS, KING & ASSOCIATES, INC.'S MOTION FOR LEAVE TO FILE A REPLY BRIEF IN SUPPORT OF MOTION TO DISMISS WITHIN 10 DAYS OF THE FILED DATE OF THIS ORDER.

08-22-2007 O

ORDER 8/21/07 (SEE ENTRY ABOVE)

08-23-2007 R

MICHAEL J KING, S. GREGORY PITTMAN, & WINTERS, KING & ASSOCIATES' INC'S REPLY IN SUPPORT OF MOTION TO DISMISS (C/J)
KING, MICHAEL J
08-27-2007 ACROSS

ANSWER & CROSSCLAIM OF THIRD PARTY DEFT, RON MITCHELL / CERTIFICATE OF MAILING
MITCHELL, RON
08-30-2007 A

ANSWER TO "CROSSCLAIM" OF MITCHELL
PEREFF, STEPHEN C
09-10-2007 A

ANSWER OF PEREFF "JUNIOR"(CERTIFICATE OF SERVICE)
PEREFF, STEPHEN C
09-12-2007 CTFREE

GASSETT, J. MICHAEL: DEFENDANTS MICHAEL J. KING, S. GREGORY PITTMAN AND WINTERS, KING & ASSOCIATES, INC.'S MOTION TO DISMISS SET FOR HEARING ON 10-4-07 AT 2:30 P.M. NOTICE MAILED TO PAULA QUILLIN, DAVID CORDELL AND STEVEN HICKMAN.

09-14-2007 NOH

NOTICE OF HEARING 9/12/07 ( MOTION TO DISMISS SET FOR HEARING ON 10/4/07 AT 2:30 PM) AFFIDAVIT OF MAILING

09-17-2007 MO

DEFENDANT'S MOTION TO RE-SCHEDULE (A2J)/ CERT OF SERVICE PER 12 O.S. § 2005
KING, MICHAEL J
09-17-2007 CTFREE

GASSETT, J. MICHAEL: DEFENDANT'S MOTION TO DISMISS IS RESET FOR 10-9-07 AT 1:30 P.M. AS PER ORDER ENTERED. HEARING SET ON 10-4-07 IS STRICKEN.

09-19-2007 O

ORDER(SEE ENTRY ABOVE)

10-04-2007 CTFREE

GASSETT, J. MICHAEL: DEFENDANT'S MOTION TO DISMISS IS PASSED TO 10-9-07 AT 1:30 P.M.

10-09-2007 CTFREE

GASSETT, J. MICHAEL: BRUCE FREEMAN AND DAVID CORDELL APPEAR FOR THE PLAINTIFF; PAULA QUILLIN AND JOE FARRIS APPEAR FOR THE DEFENDANT. DEFENDANT'S MOTION TO DISMISS IS GRANTED. PLAINTIFF ALLOWED 14 DAYS TO AMEND.

10-12-2007 CTFREE

GASSETT, J. MICHAEL: ORDER ENTERED PURSUANT TO RULING OF 10-9-07.

10-15-2007 O

ORDER (DEFENDANT'S MOTION TO DISMISS IS GRANTED PLTF MAY FILE AMENDED PETITION BY 10-23-07)

Document Available at Court Clerk's Office

10-23-2007 AMP

AMENDED PETITION (A/J)

Document Available at Court Clerk's Office
RIVERVIEW PARK ESTATES LLC
11-02-2007 MOD

MOTION TO DISMISS AMENDED PETITION (A/J)

Document Available at Court Clerk's Office
KING, MICHAEL J
11-07-2007 REQ

REQUEST FOR EXTENSION OF TIME TO FURTHER PLEAD OR ANSWER (A2J)CERTIFICATE OF SERVICE

Document Available at Court Clerk's Office
IMPERIAL INVESTMENTS LLC
11-13-2007 MO

UNOPPOSED MOTION FOR EXTENSION OF TIEM TO RESPOND TO MOTION TO DISMISS AMENDED PETITION (C/J)

Document Available at Court Clerk's Office
RIVERVIEW PARK ESTATES LLC
11-13-2007 CTFREE

GASSETT, J. MICHAEL: REQUEST FOR EXTENSION OF TIME TO FURTHER PLEAD OR ANSWER OF DEFENDANTS IMPERIAL INVESTMENTS, LLC, STEPHEN C. PEREFF, STEPHEN N. PEREFF, STEVEN PEREFF, INC. AND PEREFF PROPERTIES, FILED 11-7-07, DOES NOT COMPLY WITH RULE 4.D., RULES FOR DISTRICT COURTS OF OKLAHOMA AND LOCAL RULE CV14. PURSUANT TO THE LOCAL RULE, THE COURT WILL NOT CONSIDER THIS MOTION. NOTICE TO: PAULA QUILLIN, DAVID CORDELL, STEVEN HICKMAN AND LEE LEVINSON.

11-14-2007 O

ORDER (SEE ENTRY ABOVE)

Document Available at Court Clerk's Office

11-14-2007 CTFREE

GASSETT, J. MICHAEL: ORDER ENTERED GRANTING THE PLAINTIFF AN EXTENSION OF TIME UNTIL 11-26-07 TO RESPOND TO DEFENDANTS KING, PITTMAN AND WINTERS, KING & ASSOCIATES, INC.'S MOTION TO DISMISS AMENDED PETITION.

11-15-2007 O

ORDER (SEE ENTRY ABOVE)

Document Available at Court Clerk's Office

11-26-2007 RESP

PLAINTIFF'S RESPONSE TO DEFENDANTS MICHAEL J. KING, S. GREGORY PITTMAN, AND WINTERS KING & ASSOCIATES, INC.'S SECOND MOTION TO DISMISS / CERTIFICATE OF MAILING (A/J)

Document Available at Court Clerk's Office
RIVERVIEW PARK ESTATES LLC
11-30-2007 MO

MOTION FOR LEAVE TO FILE REPLY / CERTIFICATE OF SERVICE PER 12 O.S. § 2005 (C/J)

Document Available at Court Clerk's Office
KING, MICHAEL J
12-03-2007 CTFREE

GASSETT, J. MICHAEL: ORDER ENTERED GRANTING DEFENDANTS KING, PITTMAN AND WINTERS, KING & ASSOCIATES LEAVE TO FILE A REPLY BRIEF IN SUPPORT OF THEIR SECOND MOTION TO DISMISS BY 12-18-07.

12-04-2007 O

ORDER (SEE ENTRY ABOVE)

Document Available at Court Clerk's Office

12-17-2007 R

MICHAEL J KING, S. GREGORY PITTMAN AND WINTERSM KING & ASSOCIATES' INC'S REPLY IN SUPPORT OF MOTION TO DISMISS AMENDED PETITION CERTIFICATE OF SERVICE

Document Available at Court Clerk's Office

12-21-2007 MODJ

MOTION FOR DEFAULT JUDGMENT (CERTIFICATE OF MAILING) (A2J)

Document Available at Court Clerk's Office
RIVERVIEW PARK ESTATES LLC
01-07-2008 RESP

RESPONSE TO MOTION FOR DEFAULT JUDGMENT (CERTIFICATE OF SERVICE)

Document Available at Court Clerk's Office
IMPERIAL INVESTMENTS LLC
01-22-2008 R

REPLY IN FURTHER SUPPORT OF MOTION FOR DEFAULT JUDGMENT (CERTIFICATE OF MAILING)

Document Available at Court Clerk's Office
RIVERVIEW PARK ESTATES LLC
02-04-2008 CTFREE

GASSETT, J. MICHAEL: PLAINTIFF'S MOTION FOR DEFAULT JUDGMENT SET FOR HEARING ON 2-28-08 AT 9:15 A.M. NOTICE MAILED TO PAULA QUILLIN, BRUCE FREEMAN, STEVEN HICKMAN AND FRED STOOPS.

02-05-2008 NOH

NOTICE OF HEARING (02-28-08 AT 9:15 AM) / AFFIDAVIT OF MAILING

Document Available at Court Clerk's Office

02-25-2008 CTFREE

GASSETT, J. MICHAEL: DEFENDANTS' MOTION TO DISMISS AMENDED PETITION SET FOR HEARING ON 3-19-08 AT 10:00 A.M. NOTICE MAILED TO PAULA QUILLIN, BRUCE FREEMAN, STEVEN HICKMAN, FRED STOOPS AND LEE LEVINSON.

02-25-2008 NOH

NOTICE OF HEARING (SEE ENTRY ABOVE) / AFFIDAVIT OF MAILING

Document Available at Court Clerk's Office

02-28-2008 CTFREE

GASSETT, J. MICHAEL: BRUCE FREEMAN APPEARS FOR THE PLAINTIFF; STEVE HICKMAN APPEARS FOR DEFENDANT IMPERIAL AND PAULA QUILLIN APPEARS FOR WINTERS, KING & ASSOC. NON LAWYER DEFENDANTS ALLOWED 20 DAYS TO ANSWER FOLLOWING RULING ON LAWYER DEFENDANTS' MOTION TO DISMISS THAT DOES NOT ALLOW AMENDMENT BY PLAINTIFF.

03-19-2008 CTFREE

GASSETT, J. MICHAEL: BRUCE FREEMAN APPEARS FOR THE PLAINTIFF; PAULA QUILLIN APPEARS FOR WINTERS, KING & ASSOC. LAWYER DEFENDANTS' MOTION TO DISMISS AMENDED PETITION IS GRANTED IN PART AS TO ALL CLAIMS RELATING TO FILING OF LIENS. PARTIES ALLOWED TO SUBMIT SUPPLEMENTAL AUTHORITY ON REMAINING ISSUE BY 4-2-08. HEARING ON REMAINING ISSUES SET ON 4-10-08 AT 9:30 A.M.

04-02-2008 TEXT

MICHAEL J KING, S GREGORY PITTMAN & WINTERS, KING & ASSOCIATES' INC'S SUPPLEMENT IN SUPPORT OF MOTION TO DISMISS AMENDED PETITION (A/J)

Document Available at Court Clerk's Office
KING, MICHAEL J
04-02-2008 B

PLAINTIFF'S SUPPLEMENTAL BRIEF AS RQUESTED BY THE COURT// A2J//CERTIFICATE OF MAILING

Document Available at Court Clerk's Office
RIVERVIEW PARK ESTATES LLC
04-10-2008 CTFREE

GASSETT, J. MICHAEL: BRUCE FREEMAN APPEARS FOR THE PLAINTIFF; PAULA QUILLIN APPEARS FOR THE DEFENDANT. LAWYER DEFENDANTS' MOTION TO DISMISS GRANTED IN PART AND DENIED IN PART. PLAINTIFF'S COUNSEL TO NOTIFY IMPERIAL'S COUNSEL PURSUANT TO COURT'S EARLIER ORDER TO FILE ANSWER; ALL AS PER ORDER TO BE SUBMITTED BY DEFENDANT'S COUNSEL.

04-16-2008 DISPDNC

MOTION TO DISMISS AMENDED PETITION IS GRANTED
4 KING, MICHAEL J
04-16-2008 DISPDNC

MOTION TO DISMISS AMENDED PETITION IS GRANTED
4 WINTERS, KING & ASSOCIATES, INC.
04-16-2008 DISPDNC

MOTION TO DISMISS AMENDED PETITION IS GRANTED
9 KING, MICHAEL J
04-16-2008 DISPDNC

MOTION TO DISMISS AMENDED PETITION IS GRANTED
9 PITTMAN, S. GREGORY
04-16-2008 DISPDNC

MOTION TO DISMISS AMENDED PETITION IS GRANTED
9 WINTERS, KING & ASSOCIATES, INC.
04-16-2008 DISPDNC

MOTION TO DISMISS AMENDED PETITION IS GRANTED
10 KING, MICHAEL J
04-16-2008 DISPDNC

MOTION TO DISMISS AMENDED PETITION IS GRANTED
10 PITTMAN, S. GREGORY
04-16-2008 DISPDNC

MOTION TO DISMISS AMENDED PETITION IS GRANTED
10 WINTERS, KING & ASSOCIATES, INC.
04-16-2008 DISPDNC

MOTION TO DISMISS AMENDED PETITION IS GRANTED
11 PITTMAN, S. GREGORY
04-16-2008 DISPDNC

MOTION TO DISMISS AMENDED PETITION IS GRANTED
11 WINTERS, KING & ASSOCIATES, INC.
04-16-2008 CTFREE

GASSETT, J. MICHAEL: ORDER ENTERED PURSUANT TO RULING OF 4-10-08.

04-17-2008 O

ORDER (SEE INSTRUMENT)

Document Available at Court Clerk's Office

04-18-2008 A

ANSWER TO AMEND PETITION // CERTIFICATE OF SERVICE PER 12 O.S. § 2005 (A2J)

Document Available at Court Clerk's Office
KING, MICHAEL J
05-01-2008 A

ANSWER TO AMENDED PETITION // CERTIFICATE OF SERVICE

Document Available at Court Clerk's Office
IMPERIAL INVESTMENTS LLC
06-18-2008 NO

NOTICE OF SUBPOENA (TO LINDA PEREFF) / CERTIFICATE OF MAILING

Document Available at Court Clerk's Office
RIVERVIEW PARK ESTATES LLC
07-30-2008 OBJ

OBJECTION TO SUBPOENA DUCES TECUM AND MOTION FOR PROTECTIVE ORDER // CERTIFICATE OF SERVICE

Document Available at Court Clerk's Office
IMPERIAL INVESTMENTS LLC
08-18-2008 RESP

PLTF'S RESPONSE TO VARIOUS DEFTS' OBJECTION TO SUBPOENA DUCES TECUM AND MOTION FOR PROTECTIVE ORDER (A/J)

Document Available at Court Clerk's Office
RIVERVIEW PARK ESTATES LLC
08-27-2008 CTFREE

GASSETT, J. MICHAEL: IMPERIAL INVESTMENTS AND THE PEREFF DEFENDANTS AND LINDA PEREFF'S OBJECTION TO SUBPOENA DUCES TECUM AND MOTION FOR PROTECTIVE ORDER, FILED 7-30-08, DOES NOT COMPLY WITH 12 O.S. SECTION 3226.C.1. NOR LOCAL RULE CV21. PURSUANT TO THE LOCAL RULE THE COURT WILL NOT SET THIS FOR HEARING. NOTICE MAILED TO: JOSEPH FARRIS, DAVID CORDELL, STEVEN HICKMAN, LEE LEVINSON AND FRED STOOPS.

08-27-2008 O

ORDER (SEE ENTRY ABOVE) / AFFIDAVIT OF MAILING

Document Available at Court Clerk's Office

09-12-2008 MO

PLTF'S MOTION FOR CONTEMPT (C/J)

Document Available at Court Clerk's Office
RIVERVIEW PARK ESTATES LLC
09-24-2008 NO

NOTICE OF CHANGE OF ADDRESS (SUBMITTED BY JOSEPH R FARRIS & PAULA QUILLIN) / CERTIFICATE OF MAILING (C/CV)

Document Available at Court Clerk's Office
KING, MICHAEL J
09-30-2008 RESP

RESPONSE TO MOTION FOR CONTEMPT (C/J)

Document Available at Court Clerk's Office
IMPERIAL INVESTMENTS LLC
10-20-2008 MO

MOTION TO SET FOR HEARING / CERTIFICATE OF SERVICE / (C/J)

Document Available at Court Clerk's Office
RIVERVIEW PARK ESTATES LLC
10-21-2008 CTFREE

GASSETT, J. MICHAEL: PLAINTIFF'S MOTION FOR CONTEMPT, FILED 9-12-08, DOES NOT COMPLY WITH LOCAL RULE CV21 AND ACCORDINGLY WILL NOT BE SET FOR HEARING. NOTICE MAILED TO JOSEPH FARRIS, DAVID CORDELL, STEVEN HICKMAN, LEE LEVINSON, FRED STOOPS AND E.B. ST. JOHN.

10-21-2008 O

ORDER (SEE ENTRY ABOVE) / AFFIDAVIT OF MAILING

Document Available at Court Clerk's Office

10-27-2008 MO

AMENDED MOTION TO SET FOR HEARING / CERTIFICATE OF SERVICE / (C/J)

Document Available at Court Clerk's Office
RIVERVIEW PARK ESTATES LLC
10-29-2008 CTFREE

GASSETT, J. MICHAEL: PLAINTIFF'S MOTION FOR CONTEMPT SET FOR HEARING ON 11-26-08 AT 10:00 A.M. PER ORDER ENTERED.

11-14-2008 O

ORDER (SEE ENTRY ABOVE)

Document Available at Court Clerk's Office

11-26-2008 CTFREE

GASSETT, J. MICHAEL: BRUCE FREEMAN APPEARS FOR THE PLAINTIFF; GEORGE GIBBS APPEARS FOR DEFENDANT IMPERIAL AND PAULA QUILLIN APPEARS FOR WINTERS, KING & ASSOC. PARTIES AGREE THAT COURT SHOULD CONSIDER AND RULE UPON DEFENDANT'S OBJECTION TO PLAINTIFF'S SUBPOENA. OBJECTION SUSTAINED IN PART AND DENIED IN PART. E.B. ST. JOHN AND STANFIELD & O'DELL ORDERED TO PRODUCE ALL MATERIAL SUBSEQUENT TO 1105 THAT IS RELATED TO RIVERVIEW. ALL OTHER MATERIAL COVERED BY SUBPOENA IS TO BE PRODUCED TO DEFENDANT'S COUNSEL WHO WILL FORWARD ALL NON-OBJECTED TO MATERIAL TO ALL OTHER COUNSEL AND PRODUCE OBJECTED TO MATERIAL FOR IN-CAMERA INSPECTION ALONG WITH PRIVILEGE LOG. IN-CAMERA INSPECTION SET 1-29-09 AT 9:30 A.M.; ALL AS PER ORDER TO BE SUBMITTED BY PLAINTIFF'S COUNSEL.

01-07-2009 CTFREE

GASSETT, J. MICHAEL: ORDER ENTERED PURSUANT TO RULING OF 11-26-08.

01-08-2009 O

ORDER (SEE ENTRY ABOVE)

Document Available at Court Clerk's Office

01-28-2009 CNOTE

CASE NOTE - PER PHONE CONVERSATION WITH BRUCE FREEMAN AND STEVE HICKMAN THE IN-CAMERA INSPECTION SET FOR HEARING ON 1-29-09 IS PASSED TO 2-27-09 AT 2:00 P.M. PRIVILEGE LOG DUE BY 2-17-09.

01-29-2009 CTFREE

GASSETT, J. MICHAEL: HEARING PASSED TO 2-27-09 AT 2:00 P.M. (SEE CASE NOTE OF 1-28-09)

02-27-2009 CTFREE

GASSETT, J. MICHAEL: BRUCE FREEMAN AND STEVE HICKMAN APPEAR BY PHONE. IN CAMERA INSPECTION PASSED TO 3-9-09 AT 9:00 A.M. MR. FREEMAN TO NOTIFY ALL PARTIES OF PASS DATE AND TIME. (COURT IN NON JURY TRIAL)

03-09-2009 CTFREE

GASSETT, J. MICHAEL: BRUCE FREEMAN APPEARS FOR THE PLAINTIFF; STEVE HICKMAN APPEARS FOR IMPERIAL AND CURTIS ROBERTS APPEARS FOR WINTERS, KING & ASSOC. MR. HICKMAN ALLOWED 10 DAYS TO MODIFY PRIVILEGE LOG. HEARING CONTINUED TO 3-25-09 AT 10:00 A.M.

03-25-2009 CTFREE

GASSETT, J. MICHAEL: BRUCE FREEMAN APPEARS FOR THE PLAINTIFF; FRANK FRASIER APPEARS FOR DEFENDANT IMPERIAL; AND PAULA QUILLIN APPEARS FOR DEFENDANT WINTERS, KING & ASSOC. DEFENDANT STEPHEN PEREFF ALSO PRESENT. IN-CAMERA INSPECTION HELD BY COURT. CERTAIN DOCUMENTS ORDERED PRODUCED UPON EXECUTION OF PROTECTIVE ORDER.

04-09-2009 MO

MOTION TO RECONSIDER MARCH 25 RULING ON DEFTS' "PRIVILEGE LOG" ISSUES AS TO STEPHEN C & LINDA A PEREFF INC (C/J)

Document Available at Court Clerk's Office
RIVERVIEW PARK ESTATES LLC
04-15-2009 CTFREE

GASSETT, J. MICHAEL: PROTECTIVE ORDER ENTERED

04-16-2009 O

PROTECTIVE ORDER//

Document Available at Court Clerk's Office

04-24-2009 CTFREE

GASSETT, J. MICHAEL: NOTICE OF HEARING ENTERED. PLAINTIFF'S MOTION TO RECONSIDER MARCH 25 RULING ON DEFENDANTS' "PRIVILEGE LOG" ISSUES AS TO STEPHEN C. AND LINDA A. PEREFF, INC., IS SET FOR HEARING ON MAY 27, 2009, 11:15 A.M. COPY OF NOTICE MAILED TO DAVID CORDELL, STEVEN HICKMAN, JOSEPH FARRIS, LEE LEVINSON AND FRED STOOPS.

04-24-2009 NOH

NOTICE OF HEARING (SEE ENTRY ABOVE) // AFFIDAVIT OF MAILING

Document Available at Court Clerk's Office

05-21-2009 CNOTE

CASE NOTE - PER PHONE CONVERSATION WITH STEVE HICKMAN THE HEARING SET FOR 5-27-09 IS STRICKEN AS MOOT.

05-26-2009 CTFREE

GASSETT, J. MICHAEL: ORDER ON PRODUCTION FOLLOWING IN CAMERA REVIEW.

05-27-2009 CTFREE

GASSETT, J. MICHAEL: HEARING STRICKEN AS MOOT (SEE CASE NOTE OF 5-21-09)

05-27-2009 O

ORDER ON PRODUCTION FOLLOWING IN CAMERA REVIEW

Document Available at Court Clerk's Office

10-30-2009 TEXT

ADMINISTRATIVELY REASSIGNED BY AOC MIS PER HELP DESK CONTACT 133022

04-28-2010 MOC

MOTION TO COMPEL / CERTIFICATE OF SERVICE (A/J)

Document Available at Court Clerk's Office
IMPERIAL INVESTMENTS LLC
05-13-2010 RESP

PLAINTIFF'S RESPONSE TO MOTION OF DEFENDANT IMPERIALINVESTMENTS TO COMPEL DEPOSITIONS// C2J//CERT. OF MAILING

Document Available at Court Clerk's Office
RIVERVIEW PARK ESTATES LLC
06-15-2010 CTFREE

KUEHN, DANA: DEFENDANT'S MOTION TO COMPEL SET FOR HEARING ON 7-7-10 AT 9:45 A.M. NOTICE MAILED TO PAULA QUILLIN, DAVID CORDELL, STEVEN HICKMAN, LEE LEVINSON AND FRED STOOPS.

06-15-2010 NOH

NOTICE OF HEARING (SEE ENTRY ABOVE) // AFFIDAVIT OF MAILING

Document Available at Court Clerk's Office

06-21-2010 APLI

APPLICATION OF DEFENDANT IMPERIAL INVESTMENTS FOR LEAVE TO AMEND THE CLAIMS HEREIN / CERTIFICATE OF SERVICE / A2J

Document Available at Court Clerk's Office
IMPERIAL INVESTMENTS LLC
06-21-2010 OBJ

OBJECTION OF DEFENDANT IMPERIAL INVESTMENTS, LLC / CERTIFICATE OF SERVICE / A2J

Document Available at Court Clerk's Office
IMPERIAL INVESTMENTS LLC
06-25-2010 CTFREE

KUEHN, DANA: DEFENDANT IMPERIAL INVESTMENTS GRANTED LEAVE TO AMEND THE CLAIMS HEREIN PER ORDER ENTERED.

06-28-2010 O

ORDER (SEE ENTRY ABOVE)

Document Available at Court Clerk's Office

06-30-2010 CNOTE

CASE NOTE - DEFENDANT'S MOTION TO COMPEL SET FOR HEARING ON 7-7-10 IS PASSED BY THE COURT TO 7-8-10 AT 9:45 A.M. COUNSEL NOTIFIED BY PHONE. LEFT MESSAGE WITH CASSANDRA WITH DAVID CORDELL AND VICKI WITH STEVE HICKMAN.

07-07-2010 CTFREE

KUEHN, DANA: PASSED TO 7-8-10 AT 9:45 A.M. (SEE CASE NOTE OF 6-30-10)

07-08-2010 SMF

SUMMONS FEE (CLERKS FEE)-2
$ 10.00
07-08-2010 SMIP

SUMMONS ISSUED - PRIVATE PROCESS SERVER-2

07-08-2010 TEXT

ADDITIONAL THIRD PARTY CLAIMS

Document Available at Court Clerk's Office
IMPERIAL INVESTMENTS LLC
07-08-2010 CTFREE

KUEHN, DANA: PER PHONE CONVERSATION WITH STEVE HICKMAN DEFENDANT'S MOTION TO COMPEL IS PASSED TO 10-7-10 AT 9:15 A.M.

07-08-2010 ACCOUNT

RECEIPT # 2010-1931612 ON 07/08/2010.
PAYOR:FRASIER, FRASIER, HICKMAN LLP TOTAL AMOUNT PAID: $10.00.
LINE ITEMS:
CJ-2007-3592: $10.00 ON AC01 CLERK FEES.

07-15-2010 MO

PLTF'S EMERGENCY MOTION TO HAVE LIENS IMMEDIATELY REMOVED & REQUEST FOR HEARING (A/J)

Document Available at Court Clerk's Office
RIVERVIEW PARK ESTATES LLC
07-19-2010 S

PARTY HAS BEEN SUCCESSFULLY SERVED. SUMMONS SERVED ON PALOMA CAPITAL LLC, CORPORATION SERVICE BY SERVING LEE LEVINSON, ON 7-16-10 BY PROCESS SERVER

Document Available at Court Clerk's Office
PALOMA CAPITAL LLC
07-19-2010 S

PARTY HAS BEEN SUCCESSFULLY SERVED. SUMMONS SERVED ON RIVERVIEW LOTS LLC, CORPORATION SERVICE BY SERVING LEE LVINSON, ON 7-16-10 BY PROCESS SERVER

Document Available at Court Clerk's Office
RIVERVIEW PARK ESTATES LLC
07-30-2010 EAA

ENTRY OF APPEARANCE AND RESERVATION OF TIME TO PLEAD (JESSIE V. PILGRIM ENTERS AS COUNSEL) / CERTIFICATE OF SERVICE / COVER SHEET ATTACHED

Document Available at Court Clerk's Office
PALOMA CAPITAL LLC
08-02-2010 RESP

RESPONSE OF DEFT IMPERIAL INVESTMENTS TO PLTF'S EMERGENCY MOTOIN TO HAVE LIENS IMMEDIATELY REMOVED (A/J)

Document Available at Court Clerk's Office
IMPERIAL INVESTMENTS LLC
08-18-2010 CTFREE

KUEHN, DANA: PLAINTIFF'S EMERGENCY MOTION TO HAVE LIENS IMMEDIATELY REMOVED SET FOR HEARING ON 8-25-10 AT 9:15 A.M. NOTICE MAILED TO PAULA QUILLEN, DAVID CORDELL, STEVEN HICKMAN, LEE LEVINSON AND FRED STOOPS.

08-18-2010 NOH

NOTICE OF HEARING (SEE ENTRY ABOVE) / AFFIDAVIT OF MAILING

Document Available at Court Clerk's Office

08-18-2010 APLI

PLTF'S APPLICATON TO HAVE EMERGENCY MOTIONS SET FOR HEARING (A/J)

Document Available at Court Clerk's Office
RIVERVIEW PARK ESTATES LLC
08-25-2010 CRF

COURT REPORTER FEE-TRIAL ON MERITS
$ 20.00
08-25-2010 CTFREE

KUEHN, DANA: DAVID CORDELL AND BRUCE FREEMAN APPEAR FOR THE PLAINTIFF; STEVEN HICKMAN APPEARS FOR THE DEFENDANT; PAULA QUILLIN APPEARS FOR DEFENDANT WINTERS AND KING; JESSE PILGRIM APPEARS FOR THIRD PARTY RIVERSIDE LOTS AND PALOMA CAPITAL; AND DIANNE L. SMITH APPEARS FOR THIRD PARTY PALOMA. DIANA CAVENAH REPORTED. EVIDENTIARY HEARING HELD. TAKEN UNDER ADVISEMENT UNTIL 8-27-10.

08-25-2010 ACCOUNT

RECEIPT # 2010-1963491 ON 08/25/2010.
PAYOR:FRASIER, FRASIER & HICKMAN LLP TOTAL AMOUNT PAID: $20.00.
LINE ITEMS:
CJ-2007-3592: $20.00 ON AC01 CLERK FEES.

08-26-2010 AFD

AFFIDAVIT OF JOHN SMITH

Document Available at Court Clerk's Office
RIVERVIEW PARK ESTATES LLC
08-27-2010 AFD

SUPPLEMENTAL AFFIDAVIT OF JOHN SMITH

Document Available at Court Clerk's Office
RIVERVIEW PARK ESTATES LLC
08-27-2010 CTFREE

KUEHN, DANA: ORDER ON PLAINTIFF'S EMERGENCY MOTION TO HAVE LIENS IMMEDIATELY REMOVED IS GRANTED.

08-30-2010 O

ORDER ON PLTF'S EMERGENCY MOTION TO HAVE LIENS IMMEDIATELY REMOVED (REMOVAL IS GRANTED)

Document Available at Court Clerk's Office
RIVERVIEW PARK ESTATES LLC
09-03-2010 RESP

PLTF'S RESPONSE TO THE RECEIVERSHIP INQUIRY CONTAINED IN THE COURTS 8-30-10 ORDER ON PLTF'S EMERGENCY MOTION TO HAVE LIENS REMOVED (C/J)

Document Available at Court Clerk's Office
RIVERVIEW PARK ESTATES LLC
09-03-2010 TEXT

SUPPLEMENT TO PLTF'S MOTION TO HAVE LIENS REMOVED (C/J)

Document Available at Court Clerk's Office
RIVERVIEW PARK ESTATES LLC
09-07-2010 RESP

RESPONSE OF ADD'L THIRD PARTY DEFTS, RIVERSIDE LOTS LLC, AND PALOMA CAPITAL LLC TO RECEIVERSHIP ISSUE (C/J)

Document Available at Court Clerk's Office
RIVERVIEW PARK ESTATES LLC
09-09-2010 RESP

PLAINTIFF'S RESPONSE TO THE INQUIRY CONCERNING CONTEMPT PROCEEDINGS CONTAINED IN THE COURT'S AUGUST 30, 2010 ORDER ON PLAINTIFF' EMERGENCY MOTION TO HAVE LIENS REMOVED // CERTIFICATE OF MAILING (A2J)

Document Available at Court Clerk's Office
RIVERVIEW LOTS LLC
09-09-2010 RESP

PLTF'S RESPONSE TO THE SCHEUDLING ORDER DIRECTIONS CONTAINED IN THE COURT'S AUGUST 30, 2010 ORDER ON PLTF'S EMERGENCY MOTION TO HAVE LIENS REMOVED (C/J)

Document Available at Court Clerk's Office
RIVERVIEW PARK ESTATES LLC
09-13-2010 RESP

RESPONSE OF PEREFF DEFENDANTS ON STATUS OF SCHEDULING CONFERENCE // CERTIFICATE OF SERVICE (A2J)

Document Available at Court Clerk's Office
IMPERIAL INVESTMENTS LLC
09-14-2010 MO

MOTION OF ADD'L THIRD PARTY DEFTS, RIVERSIDE LOTS LLC & PALOMA CAPITAL LLC TO DISMISS ADD'L THIRD PARTY CLAIMS & BRIEF IN SUPPORT (A/J)

Document Available at Court Clerk's Office
RIVERVIEW LOTS LLC
09-15-2010 TEXT

DEFENDANT IMPERIAL'S SUGGESTION AS TO RECEIVER // CERTIFICATE OF SERVICE (C/J)

Document Available at Court Clerk's Office
IMPERIAL INVESTMENTS LLC
09-29-2010 CTFREE

KUEHN, DANA: PLAINTIFF'S RESPONSE TO THE INQUIRY CONCERNING CONTEMPT PROCEEDINGS CONTAINED IN THE COURT'S AUGUST 30, 2010 ORDER ON PLAINTIFF'S EMERGENCY MOTION TO HAVE LIENS REMOVED, FILED 9-9-10, TAKEN AS A CONFESSION OF CONTEMPT AND PARTY RIVERVIEW PARK ESTATES LLC FINED $200.00. NOTICE TO: PAULA QUILLIN, DAVID CORDELL, STEVEN HICKMAN, LEE LEVINSON, FRED STOOPS, DIANNE SMITH, AND JESSE PILGRIM.

09-29-2010 CTFREE

KUEHN, DANA: PLAINTIFF'S RESPONSE TO THE SCHEDULING ORDER DIRECTIONS CONTAINED IN THE COURT'S AUGUST 30, 2010 ORDER ON PLAINTIFF'S EMERGENCY MOTION TO HAVE LIENS REMOVED, FILED 9-9-10, IS GRANTED.

SCHEDULING CONFERENCE SET FOR 10-7-10 AT 9:15 A.M. NOTICE TO: PAULA QUILLIN, DAVID CORDELL, STEVEN HICKMAN, LEE LEVINSON, FRED STOOPS, DIANNE SMITH, AND JESSE PILGRIM.


09-29-2010 CTFREE

KUEHN, DANA: APPOINTMENT OF RECEIVERSHIP SET FOR STATUS CONFERENCE (THIS IS NOT AN
ACTUAL HEARING) ON OCTOBER 7, 2010 AT 9:15 A.M. NOTICE MAILED TO: PAULA QUILLIN, DAVID CORDELL, STEVEN HICKMAN, LEE LEVINSON, FRED STOOPS, DIANNE SMITH, AND JESSE PILGRIM.

09-29-2010 O

ORDER (PLTF'S REPSONSE TO THE INQUIRY CONCERNNG CONTEMPT PROCEEDINGS CONTAINED IN THE COURT'S AUGUST 30 2010 ORDER ON PLTF'S EMERGENCY MOTION TO HAVE LIENS REMOVED, FILED 09-09-10 TAKEN AS A CONFESSION OF CONTEMPT AND PARTY RIVERVIEW PARK ESTATES LLC FINED $200.00 // AFFIDAVIT OF MAILING

Document Available at Court Clerk's Office

09-29-2010 O

ORDER (PLTF'S RESPONSE TO THE SCHEDULING ORDER DIRECTIONS CONTAINED IN THE COURT'S AUGUST 30, 2010 ORDER OF PLAINTIFF'S EMERGENCY MOTION TO HAVE LIENS REMOVED FILED 09-09-10 IS GRANTED)

Document Available at Court Clerk's Office

09-29-2010 O

ORDER (APPOINTMENT OF RECEIVERSHIP SET FOR STATUS CONFERENCE (THIS IS NOT AN ACTUAL HEARING) ON OCTOBER 7, 2010 AT 9:15AM) / AFFIDAVIT OF MAILING

Document Available at Court Clerk's Office

09-29-2010 CTFREE

KUEHN, DANA: PLAINTIFF'S MOTION TO HAVE LIENS REMOVED SET FOR HEARING ON 10-7-10 AT 9:15 A.M. NOTICE MAILED TO PAULA QUILLIN, DAVID CORDELL, STEVEN HICKMAN, LEE LEVINSON, FRED STOOPS, DIANNE SMITH AND JESSE PILGRIM.

09-30-2010 O

ORDER (SEE ENTRY ABOVE) // AFFIDAVIT OF MAILING

Document Available at Court Clerk's Office

10-04-2010 RESP

DEFT IMPERIAL'S RESPONSE TO MOTION TO DISMISS FILED BY ADD'L THIRD PARTY DEFTS

Document Available at Court Clerk's Office
IMPERIAL INVESTMENTS LLC
10-05-2010 TEXT

STATUS UPDATE BY PLTF CONERNING COMPLIANCE WITH THE COURT'S ORDER THAT IMPERIAL IMMEDIATELY REMOVE THE LIEN FILING

Document Available at Court Clerk's Office
RIVERVIEW PARK ESTATES LLC
10-06-2010 APLI

APPLICATION OF ADD'L THIRD PARTY DEFTS, RIVERSIDE LOTS LLC & PALOMA CAPIATAL LLC FOR ISSUANCE OF CITATION OF CONTEMPT TO DEFTS, IMPERIAL INVESTMENT LLC & STEPHEN C PEREFF FOR FAILURE TO RELEASE LIEN & BRIEF IN SUPPORT (A/J)

Document Available at Court Clerk's Office
RIVERVIEW LOTS LLC
10-06-2010 MO

MOTION OF ADD'L THIRD PARTY DEFTS, RIVERSIDE LOTS LLC & PALOMA CAPITAL LLC FOR SUPPLEMENTAL ORDER NUNC PRO TUNC TO ADDRESS FAILURE OF DEFTS IMPERIAL INVESTMENTS LLC & STEPHEN C PEREFF TO RELEASE LIEN & BRIEF IN SUPPORT (A/J)

Document Available at Court Clerk's Office
RIVERVIEW LOTS LLC
10-07-2010 COPY

COPIES CHARGED FRASIER, FRASIER, HICKMAN
$ 20.00
10-07-2010 O

SUPPLEMENTAL ORDER NUNC PRO TUNC ON PLAINTIFF'S EMERGENCY MOTION TO HAVE LIENS IMMEDICATELY REMOVED

Document Available at Court Clerk's Office

10-07-2010 CTFREE

KUEHN, DANA: PER PHONE CONVERSATION WITH GEORGE MILES THE COURT MODIFIES ORDER TO READ: DEFENDANT TO RELEASE LIEN BY 10-8-10.

10-07-2010 CTFREE

KUEHN, DANA: DAVID CORDELL AND BRUCE FREEMAN APPEAR FOR THE PLAINTIFF; GEORGE MILES APPEARS FOR THE DEFENDANT; PAULA QUILLIN APPEARS FOR DEFENDANT WINTERS AND KING; JESSE PILGRIM APPEARS FOR THIRD PARTY RIVERSIDE LOTS AND PALOMA CAPITAL; LEE LEVINSON APPEARS FOR SMITH HERITAGE; AND DIANNE SMITH APPEARS FOR THIRD PARTY PALOMA. DIANA CAVENAH REPORTED. DEFENDANT'S MOTION TO COMPEL SUSTAINED. DEPOSITIONS TO BE SCHEDULED WITHIN 15 DAYS. SCHEDULING CONFERENCE SET 11-8-10 AT 9:45 A.M. SUPPLEMENTAL ORDER NUNC PRO TUNC ON PLAINTIFF'S EMERGENCY MOTION TO HAVE LIENS IMMEDIATELY REMOVED. DEFENDANT'S MOTION TO STAY THE ORDER RELEASING LIEN FOR 10 DAYS IS DENIED.

10-07-2010 ACCOUNT

RECEIPT # 2010-1990234 ON 10/07/2010.
PAYOR:FRASIER, FRASIER, HICKMAN TOTAL AMOUNT PAID: $20.00.
LINE ITEMS:
CJ-2007-3592: $20.00 ON AC01 CLERK FEES.

10-08-2010 MO

DEFENDANT IMPERIAL INVESTMENT'S MOTION FOR TEMPORARY STAY // CERTIFICATE OF SERVICE (A2J)

Document Available at Court Clerk's Office
IMPERIAL INVESTMENTS LLC
10-08-2010 DORNJT

DESIGNATION OF RECORD NON-JURY TRIAL

Document Available at Court Clerk's Office
$ 200.00
10-08-2010 CTFREE

KUEHN, DANA: MOTION FOR TEMPORARY STAY, FILED 10-8-10, IS TREATED AS A MOTION TO RECONSIDER. BASED ON FACTS SUBMITTED, THE COURT DENIES THE MOTION TO STAY.

10-08-2010 ACCOUNT

RECEIPT # 2010-1991534 ON 10/08/2010.
PAYOR:FRASIER FRASIER & HICKMAN TOTAL AMOUNT PAID: $200.00.
LINE ITEMS:
CJ-2007-3592: $200.00 ON AC01 CLERK FEES.

10-11-2010 PIE

PETITION IN ERROR (C/DF)

Document Available at Court Clerk's Office
IMPERIAL INVESTMENTS LLC
10-12-2010 FINE

FINE FROM RIVERVIEW PARK ESTATES LLC FROM 9/29/20 HEARING
$ 200.00
10-12-2010 ACCOUNT

RECEIPT # 2010-1993320 ON 10/12/2010.
PAYOR:RIVERVIEW PARK ESTATES LLC TOTAL AMOUNT PAID: $200.00.
LINE ITEMS:
CJ-2007-3592: $200.00 ON AC23 LAW LIBRARY FEE.

10-15-2010 CER

CERTIFICATE OF APPEAL SC CASE #108787

Document Available at Court Clerk's Office

10-15-2010 CNOTE

CASE NOTE: NOC DUE DATE SC 11/29/10

10-18-2010 RESP

RESPONSE TO PETITION IN ERROR (C/DF)

Document Available at Court Clerk's Office
RIVERVIEW PARK ESTATES LLC
10-18-2010 NO

NOTICE OF FILING FOR APPEAL PUPOSES/TRANSCIPT OF PROCEEDINGS DIANA CAVENAH COURT REPORTER

Document Available at Court Clerk's Office

10-18-2010 NO

NOTICE OF FILING EXHIBITS IN COURT PROCEEDINGS BY COURT REPORTER DIANA CAVENAH

Document Available at Court Clerk's Office

10-18-2010 T

TRANSCRIPT OF PROCEEDS ON 10-07-10 BEFORE JUDGE KUEHN

Document Available at Court Clerk's Office

10-18-2010 T

TRANSCRIPT OF PROCEEDINGS ON 8-25-10 BEFORE JUDGE KUEHN

Document Available at Court Clerk's Office

10-25-2010 RESP

DEFENDANT IMPERIALS RESPONSE TO APPLICATION AND MOTION OF THIRD PARTY DEFEDNANTS // CERTIFICATE OF SERVICE

Document Available at Court Clerk's Office
IMPERIAL INVESTMENTS LLC
10-26-2010 TEXT

COUNTER DESIGNATION OF RECORD FOR APPEAL FROM DISTRICT COURT // CERTIFICATE OF SERVICE (C2DF)

Document Available at Court Clerk's Office
RIVERVIEW PARK ESTATES LLC
10-27-2010 RESP

RESPONSE TO PETITION IN ERROR /// CERTIFICATE OF MAILING (C2D)

Document Available at Court Clerk's Office
PALOMA CAPITAL LLC
10-27-2010 EAA

ENTRY OF APPEARANCE // DIANNE L SMITH ENTERS AS COUNSEL / CERTIFICATE OF MAILING (C2DF)

Document Available at Court Clerk's Office
PALOMA CAPITAL LLC
10-29-2010 TEXT

COUNTER DESIGNATION OF RECORD FOR APPEAL FROM DISTRICT COURT// C2DEE//CERTIFICATE OF SERVICE

Document Available at Court Clerk's Office

11-02-2010 NOF

AMENDED NOTICE OF FILING FOR APPEAL PURPOSES

Document Available at Court Clerk's Office

11-04-2010 TEXT

STATUS REPRT RE COMPLIANCE WITH THE COURTS AUGUST 30 ORDER AND OCTOBER 7 ORDER RE PLAINTIFF'S MOTOIN TO HAVE LIENS REMOVED // CERTIFICATE OF MAILING (A2J)

Document Available at Court Clerk's Office
RIVERVIEW PARK ESTATES LLC
11-08-2010 CRF

COURT REPORTER FEE-TRIAL ON MERITS
$ 20.00
11-08-2010 CTFREE

KUEHN, DANA: COURT REPORTER PRESENT. BRUCE FREEMAN PRESENT FOR PLAINTIFF, JESSIE PILGRIM AND DIANNE SMITH PRESENT FOR THIRD PARTY DEFENDANTS, PALOMA CAPITAL LLC AND RIVERSIDE LOTS. STEVEN HICKMAN AND PAULA QUILLIN PRESENT FOR DEFENDANTS. SCHEDULING CONFERENCE PASSED TO 1-5-11 AT 9:30 AM. ORDER TO BE SUBMITTED. DEFENDANT PEREFF TO HAVE COUNSEL BY 1-5-11 OR COURT WILL ENTER DEFAULT JUDGMENT.

11-08-2010 ACCOUNT

RECEIPT # 2010-2007927 ON 11/08/2010.
PAYOR:FRASIER FRAISER & HICKMAN TOTAL AMOUNT PAID: $20.00.
LINE ITEMS:
CJ-2007-3592: $20.00 ON AC01 CLERK FEES.

11-22-2010 NO

NOTICE OF COMPLETION OF RECORD ON APPEAL IN SUPREME COURT CASE # 108787. NOTICES MAILED TO MICHAEL RICHIE CLERK OF THE APPELLATE COURT AND ALL COUNSEL. INDEX OF RECORD CONSISTS OF 3 VOLUMES OF THE ORIGINAL FILE PGS 1-623; 2 TRANSCRIPTS; 1 EXHIBIT ENVELOPE

Document Available at Court Clerk's Office

11-23-2010 O

ORDER FROM SUPREME COURT CASE #108787 APPEAL IS DISMISSED AS UNTIMELY COMMENCED ON 10/7/2010 MORE THAN 30 DAYS AFTER APPELLANT RECEIVED NOTICE 9/3/2010. APPELLANT'S MOTION FOR STAY PENDING APPEAL IS DENIED. APPELLANT'S REQUEST TO RECAST TO ASSUME ORIGINAL JURISDICTION AND PETITION FOR WRIT OF PROHIBITION IS DENIED

Document Available at Court Clerk's Office

12-03-2010 TEXT

SUBMISSION BY PLTF OF FORM OF ORDER CONCERNING NOVEMBER 8, 2010 HEARING (C/J)

Document Available at Court Clerk's Office
RIVERVIEW PARK ESTATES LLC
12-08-2010 MO

MOTION OF PLAINTIFF FOR ORDER REMOVING LIS PENDENS AND REQUEST TO SET FOR HEARING AFTER RESPONSE // A-J // CERTIFICATE OF MAILING

Document Available at Court Clerk's Office
RIVERVIEW PARK ESTATES LLC
12-10-2010 TEXT

SUPPLEMENT TO SUBMISSION BY PLTF OF FORM OF ORDER CONCERNING 11-08-10 HEARING (C/J)

Document Available at Court Clerk's Office
RIVERVIEW PARK ESTATES LLC
12-17-2010 CTFREE

KUEHN, DANA: COURT GRANTS REQUEST TO SIGN ORDER ATTACHED AS EXHIBIT A AND WAIVE COUNSEL'S SIGNATURE UNDER LOCAL CIVIL RULE CV29.
MAILED TO: PAULA QUILLIN, DAVID CORDELL, STEVEN HICKMAN, LEE LEVINSON, FRED STOOPS, DIANNE SMITH, AND JESSE PILGRIM.

12-17-2010 O

ORDER (SEE ENTRY ABOVE) / AFFIDAVIT OF MAILING

Document Available at Court Clerk's Office

12-27-2010 TEXT

SUPPLEMENT TO APPLICATION OF ADDITIONAL THIRD=PARTY DEFENDANTS, REVERSIDE LOTS, LLC, AND PALOMA CAPITAL, LLC, FOR ISSUANCE OF CITATION OF CONTEMPT TO DEFENDANTS, IMPERIAL INVESTMENTS, LLC, AND STEPHEN C. PEREFF FOR FAILURE TO RELEASE LIEN AND BRIEF IN SUPPORT // CERTIFICATE OF MAILING

Document Available at Court Clerk's Office
PALOMA CAPITAL LLC
12-27-2010 RESP

RESPONSE OF ADDITIONAL THRID-PARTY DEFENDANTS, REVERSIDE LOTS, LLC, AND PALOMA CAPITAL, LLC, TO MOTION OF PLAINTIFF FOR ORDER REMOVING LIS PENDENS AND REQUEST TO SET FOR HEARING AFTER RESPONSE // CERTIFICATE OF MAILING

Document Available at Court Clerk's Office
PALOMA CAPITAL LLC
12-27-2010 RESP

RESPONSE TO SUPPLEMENT TO APPLICATION OF REVERSIDE LOTS AND PALOMA CAPITAL FOR ISSUANCE OF CITATION FOR CONTEMPT // A-J // CERTIFICATE OF SERVICE

Document Available at Court Clerk's Office
IMPERIAL INVESTMENTS LLC
12-27-2010 RESP

RESPONSE TO MOTION FOR ORDER REMOVING LIS PENDENS // A-J // CERTIFICATE OF SERVICE

Document Available at Court Clerk's Office
IMPERIAL INVESTMENTS LLC
12-28-2010 CTFREE

KUEHN, DANA: COURT GRANTS REQUEST AS TO FORM ORDER. ORDER TO BE SUBMITTED FOR COURT TO SIGN.
MAILED TO: PAULA QUILLIN, DAVID CORDELL, STEVEN HICKMAN, LEE LEVINSON, FRED STOOPS, DIANNE SMITH AND JESSE PILGRIM.

12-29-2010 O

ORDER (SEE ENTRY ABOVE) / AFFIDAVIT OF MAILING

Document Available at Court Clerk's Office

01-03-2011 CTFREE

KUEHN, DANA: ORDER ENTERED MEMORALIZING COURT MINUTE OF 11-8-10.

01-03-2011 O

ORDER // SEE DOCUMENT

Document Available at Court Clerk's Office

01-05-2011 CRF

COURT REPORTER FEE-TRIAL ON MERITS
$ 20.00
01-05-2011 CTFREE

KUEHN, DANA: BRUCE FREEMAN APPEARS FOR THE PLAINTIFF. STEVEN HICKMAN AND PAULA QUILLIN APPEAR FOR THE DEFENDANT. JESSIE PILGRIM AND DIANNE SIMTH APPEAR FOR THE THIRD PARTY DEFENDANTS. LEE LEVINSON APPEARS. COURT REPORTER DIANA CAVENAH REPORTED. MOTION HEARING SET FOR 1-13-11 AT 1:30PM. AGREED SCHEDULING ORDER SIGNED BY THE COURT. PRETRIAL CONFERENCE SET FOR 8-16-11 AT 9:00AM. (ESTIMATED TRIAL TIME: 5 DAYS.)

01-05-2011 SCHO

SCHEDULING ORDER OF (1-05-11)

Document Available at Court Clerk's Office

01-05-2011 AFD

AFFIDAVIT OF LEE I LEVINSON IN SUPPORT OF RESPONSE OF ADD'L THIRD PARTY DEFTS, RIVERSIDE LOTS LLC, & PALOMA CAPITAL LLC TO MOTION TO PLTF'S FOR ORDER REMOVING LIS PENDENS

Document Available at Court Clerk's Office
PALOMA CAPITAL LLC
01-05-2011 EAA

ENTRY OF APPEARANCE (DIANNE SMITH) / CERTIFICATE OF MAILING (A/J)

Document Available at Court Clerk's Office
RIVERVIEW PARK ESTATES LLC
01-05-2011 AFD

AFFIDAVIT OF ROBERT B KRUME IN SUPPORT OF RESPONSE OF ADD'L THIRD PARTY DEFTS, RIVERSIDE LOTS LLC & PALLOMA CAPITAL LLC TO MOTION OF PLTF FOR ORDER REMOVING LIS PENDENS & REQUEST TO SET FOR HEARING AFTER RESPONSE

Document Available at Court Clerk's Office
PALOMA CAPITAL LLC
01-05-2011 ACCOUNT

RECEIPT # 2011-2040905 ON 01/05/2011.
PAYOR:FRASIER FRASIER HICKMAN TOTAL AMOUNT PAID: $20.00.
LINE ITEMS:
CJ-2007-3592: $20.00 ON AC01 CLERK FEES.

01-06-2011 TEXT

SUPPLEMENT TO MOTION OF ADD'L THIRD PARTY DEFTS RIVERSIDE LOTS LLC & PAOLOMA CAPITAL LLC TO DISMISS ADD'L THIRD PARTY CLAIMS (A/J)

Document Available at Court Clerk's Office
RIVERVIEW LOTS LLC
01-12-2011 CTFREE

KUEHN, DANA: ORDER ENTERED.
MOTION OF PLAINTIFF FOR ORDER REMOVING LIS PENDENS, IS GRANTED AND REQUEST TO SET FOR HEARING AFTER RESPONSE, IS DENIED.
THE LIENS ARE TO BE IMMEDIATELY REMOVED AS WAS ORDERED BY THIS COURT ON AUGUST 30, 2010. THE TERM "COERCED" SHOULD NOT BE INCLUDED ON THE RELEASES AND ALL PREVIOUSLY FILED LIENS SHALL BE AMENDED TO REMOVE THE TERM(S) "COERCED". HEARING ON MOTION TO REMOVE LIS PENDENS IS STRICKEN.
ORDER MAILED TO: PAULA QUILLIN, DAVID CORDELL, STEVEN HICKMAN, LEE LEVINSON, FRED STOOPS, DIANNE SMITH, AND JESSE PILGRIM

01-12-2011 O

ORDER (SEE ENTRY ABOVE) / AFFIDAVIT OF MAILING

Document Available at Court Clerk's Office

01-13-2011 CTFREE

KUEHN, DANA: MOTION HEARING STRICKEN BY THE COURT. SEE COURT'S ORDER OF 1-12-11.

01-13-2011 RESP

RESPONSE TO SUPPLEMENT TO MOTION TO DISMISS ADDITIONAL THIRD PARTY CLAIMS (A/J)

Document Available at Court Clerk's Office
IMPERIAL INVESTMENTS LLC
01-20-2011 CTFREE

KUEHN, DANA: ORDER ENTERED.
SUPPLEMENT TO MOTION OF ADDITIONAL THIRD PARTY DEFENDANTS, RIVERSIDE LOTS, LLC AND PALOMA CAPITAL, LLC, TO DISMISS ADDITIONAL THIRD-PARTY CLAIMS, FILED ON 1-6-11, IS DENIED. IMPERIAL GIVEN (30) THIRTY DAYS TO FILE AN AMENDED PLEADING DESCRIBING THE ALLEGATIONS WITH MORE PARTICULARITY. A - PLUS JANITORIAL AND CARPET CLEANING V. EMPLOYERS' WORKERS' COMPENSATION, 1997 OK 37, 936 P. 2D 916 (S. CT.).

ORDER MAILED TO: PAULA QUILLIN, DAVID CORDELL, STEVEN HICKMAN, LEE LEVINSON, FRED STOOPS, DIANNE SMITH, AND JESSE PILGRIM

01-21-2011 O

ORDER // SEE ABOVE // AFFIDAVIT OF MAILING

Document Available at Court Clerk's Office

01-24-2011 CTFREE

KUEHN, DANA: ORDER ENTERED GRANTING APPLICATION OF ADDITIONAL THIRD-PARTY DEFENDANTS RIVERSIDE LOTS, LLC AND PALOMA CAPITAL, LLC FOR ISSUANCE OF CITATION OF CONTEMPT TO DEFENDANTS, IMPERIAL INVESTMENTS, LLC, AND STEPHEN C PEREFF, FOR FAILURE TO RELEASE LIEN.
MAILED TO: PAULA QUILLIN, DAVID CORDELL, STEVEN HICKMAN, LEE LEVINSON, FRED STOOPS, DIANNE SMITH, AND JESSE PILGRIM.

01-24-2011 O

ORDER // SEE ABOVE // AFFIDAVIT OF MAILING

Document Available at Court Clerk's Office

01-25-2011 TEXT

STATUS UPDATE BY PLAINTIFF CONCERNING COMPLIANCE WITH THE COURT'S ORDER THAT IMPERIAL IMMEDIATELY REMOVE THE LIS PENDENS AND AMEND THE LIEN RELEASE// CERTIFICATE OF MAILING

Document Available at Court Clerk's Office
RIVERVIEW PARK ESTATES LLC
01-27-2011 MANTO

MANDATE RECEIVED IN SUPREME COURT CASE #108787/FORWARDED TO JUDGE KUEHN FOR SIGNATURE//DISMISSED

Document Available at Court Clerk's Office

01-31-2011 REQ

REQUEST FOR TRIAL SCHEDULING CONFERENCE // A-J // CERTIFICATE OF MAILING

Document Available at Court Clerk's Office
IMPERIAL INVESTMENTS LLC
02-08-2011 CTFREE

KUEHN, DANA: MANDATE ENTERED. DISMISSED.

02-10-2011 MAN

MANDATE RECEIVED AND ORDERED FILED AND SPREAD OF RECORD THIS 8 DAY OF FEB 2011 / DISMISSED

Document Available at Court Clerk's Office

02-22-2011 CTFREE

KUEHN, DANA: STATUS UPDATE BY PLAINTIFF CONCERNING COMPLIANCE WITH THE COURT'S ORDER THAT IMPERIAL IMMEDIATELY REMOVE THE LIS PENDES AND AMEND THE LIEN RELEASE, FILED 1-25-11, IS SET FOR TITLE 12 § 2011 HEARING ON AMENDED LIEN ON 3-18-11 AT 2:15PM.
MAILED TO: PAULA QUILLIN, DAVID CORDELL, STEVEN HICKMAN, LEE LEVINSON, FRED STOOPS, DIANNE SMITH, AND JESSE PILGRIM.

02-22-2011 CTFREE

KUEHN, DANA: REQUEST FOR TRIAL SCHEDULING CONFERENCE, IS GRANTED AND SET FOR 3-18-11 AT 2:00PM.
MAILED TO: PAULA QUILLIN, DAVID CORDELL, STEVEN HICKMAN, LEE LEVINSON, FRED STOOPS, DIANNE SMITH, AND JESSE PILGRIM.

02-22-2011 O

ORDER (SEE ENTRY ABOVE) / AFFIDAVIT OF MAILING

Document Available at Court Clerk's Office

02-22-2011 AM

AMENDED ADD'L THIRD PARTY CLAIMS / CERTIFICATE OF SERVICE

Document Available (#1014873542) Download document in TIFF format.TIFF Download document in PDF format.PDF
IMPERIAL INVESTMENTS LLC
02-22-2011 O

ORDER (STATUS UPDATE BY PLTF CONCERNING COMPLIANCE WITH THE COURT'S ORDER THAT IMPERIAL IMMEDIATELY REMOVE THE LIS PENDENS & AMEND THE LIEN RELEASE FILED 1-25-11 IS SET FOR TITLE 12 § 2011 HEARING ON AMENDED LIEN ON 3-18-11 AT 2:15 PM) / AFFIDAVIT OF MAILING

Document Available at Court Clerk's Office

03-01-2011 TEXT

STATUS UPDATE BY PLTF CONCERNING COMPLIANCE WITH THE COURT'S 1-24-11 ORDER THAT IMPERIAL FILE AN AMENDED LIEN RELEASE

Document Available at Court Clerk's Office
RIVERVIEW PARK ESTATES LLC
03-01-2011 APLI

APPLICATION OF ADDITIONAL THIRD-PARTY DEFENDANTS, REVERSIDE LOTS, LLC, AND PALOMA CAPITAL, LLC, FOR ISSUANCE OF CITATION OF CONTEMPT TO DEFENDANTS, IMPERIAL INVESTMENTS, LLC, AND STEPHEN C PEREFF, FOR FAILURE TO REMOVE LIS PENDENS AND BRIEF IN SUPPORT // C-J // CERTIFICATE OF MAILING

Document Available at Court Clerk's Office
PALOMA CAPITAL LLC
03-01-2011 TEXT

SECOND SUPPLEMENT TO APPLICATION OF ADDITIONAL THIRD-PARTY DEFENDANTS, RIVERSIDE LOTS, LLC, AND PALOMA CAPITAL, LLC, FOR ISSUANCE OF CITATION OF CONTEMPT TO DEFENDANTS, IMPERIAL INVESTMENTS, LLC, AND STEPHEN C PEREFF, FOR FILING THE AMENDED AMENDED RELEASE OF LIEN AND FO FURTHER FAILURE TO RELEASE LIEN AND BRIEF IN SUPPORT // C-J // CERTIFICATE OF MAILING

Document Available at Court Clerk's Office
PALOMA CAPITAL LLC
03-14-2011 MO

MOTION FOR ADD'L THIRD PARTY DEFTS, RIVERSIDE LOTS LLC & PALOMA CAPITAL LLC TO DISMISS AMENDED ADD'L THIRD PARTY CLAIMS & BRIEF IN SUPPORT (A/J)

Document Available at Court Clerk's Office
RIVERVIEW LOTS LLC
03-15-2011 REQ

REQUEST OF ADD'L THIRD PARTY DEFTS, RIVERSIDE LOTS LLC, AND PALOMA CAPITAL LLC FOR EXTENSION OF TIME (A/J)

Document Available at Court Clerk's Office
RIVERVIEW LOTS LLC
03-18-2011 CRF

COURT REPORTER FEE-TRIAL ON MERITS
$ 20.00
03-18-2011 CTFREE

KUEHN, DANA: SCHEDULING CONFERENCE AND HEARING ON AMENDED LEIN COMES ON FOR HEARING. DIANA CAVENAH REPORTED. BRUCE FREEMAN APPEARS FOR THE PLAINTIFF. STEVEN HICKMAN APPEARS FOR DEFENDANTS IMPERIAL INVESTMENTS LLC, STEPHEN PEREFF AND PEREFF PROPERTIES. JESSIE PILGRIM AND DIANNE SMITH APPEAR FOR DEFENDANTS RIVERVIEW LOTS LLC AND PALOMA CAPITAL LLC. PAULA QUILLIN APPEARS FOR DEFENANTS WINTERS, KING & ASSOCIATES INC, S GREGORY PITTMAN AND MICHAEL KING. SCHEDULING ORDER ENTERED. PRETRIAL CONFERNCE SET 4-26-11 AT 9:15AM. HEARING ON AMENDED LEIN IS STRICKEN.

03-18-2011 RESP

RESPONSE TO APPLICATION & SECOND SUPPLEMENT FOR ISSUANCE OF CITATION OF CONTEMPT (C/J)

Document Available at Court Clerk's Office
IMPERIAL INVESTMENTS LLC
03-18-2011 CTFREE

KUEHN, DANA: ORDER ENTERED GRANING REQUEST OF ADDITIONAL THIRD-PARTY DEFENDANTS, RIVERSIDE LOTS, LLC, AND PALOMA CAPITAL, LLC, FOR EXTENSION OF TIME.

03-18-2011 ACCOUNT

RECEIPT # 2011-2083761 ON 03/18/2011.
PAYOR:FRASIER FRSIER & HICKMAN TOTAL AMOUNT PAID: $20.00.
LINE ITEMS:
CJ-2007-3592: $20.00 ON AC01 CLERK FEES.

03-21-2011 SCHO

SCHEDULING ORDER ON LIEN CONTEMPT TRIAL (OF 3-18-11)

Document Available at Court Clerk's Office

03-25-2011 WL

DEFENDANTS' WITNESS AND EXHIBIT LISTS (REGARDING LIEN CONTEMPT TRIAL // CERTIFICATE OF SERVICE

Document Available at Court Clerk's Office
IMPERIAL INVESTMENTS LLC
04-01-2011 RESP

RESPONSE TO MOTION TO DISMISS & ADD;L THIRD PARTY DEFTS (A/J)

Document Available at Court Clerk's Office
PEREFF, STEPHEN C
04-04-2011 WL

ADDITIONAL THIRD-PARTY DEFENDANTS' FINAL LIST OF WITNESSES AND EXHIBITS FOR LIEN CONTEMPT TRIAL // CERTIFICATE OF MAILING

Document Available at Court Clerk's Office
RIVERVIEW LOTS LLC
04-06-2011 TEXT

RECORD ON APPEAL IN SUPREME COURT CASE #108787 SENT TO RECORD STORAGE. INDEX OF RECORD CONSISTS OF: 3 VOLS ORIGINAL FILE; 2 TRANSCRIPTS AND 1 EXHIBIT ENVELOPE//APPEAL DISMISSED

04-11-2011 CTFREE

KUEHN, DANA: ORDER ENTERED. MOTION OF ADDITIONAL THIRD-PARTY DEFENDANTS RIVERSIDE LOTS, LLC AND PALOMA CAPITAL LLC, TO DISMISS AMENDED ADDITIONAL THIRD PARTY CLAIMS, FILED 3-14-11, IS DENIED.
MAILED TO: PAULA QUILLIN, DAVID CORDELL, STEVEN HICKMAN, LEE LEVINSION, FRED STOOPS, DIANNE SMITH, AND JESSE PILGRIM.

04-11-2011 O

ORDER (SEE ENTRY ABOVE) / AFFIDAVIT OF MAILING

Document Available at Court Clerk's Office

04-11-2011 R

REPLY OF ADD'L THIRD PARTY DEFTS, RIVERSIDE LOTS LLC & PALOMACAPITAL LLC, TO RESPONSE TO MOTION TO DISMISS (A/J)

Document Available at Court Clerk's Office
RIVERVIEW LOTS LLC
04-13-2011 TEXT

SUBMISSION BY PLAINTIFF OF FORM OF ORDER CONCERNING MARCH 18, 2011 HEARING // CERTIFICATE OF MAILING

Document Available at Court Clerk's Office
RIVERVIEW PARK ESTATES LLC
04-14-2011 O

ORDER GRANTING REQUEST FOR ADD'L THIRD PARTY DEFTS, RIVERSIDE LOT LLC, & PALOMA CAPITAL LLC, FOR EXTENSION OF TIME

Document Available at Court Clerk's Office

04-15-2011 TEXT

SUPPLEMENT TO SUBMISSION BY PTLF OF FORM OF ORDER CONCERNING 3-18-11 HEARING

Document Available at Court Clerk's Office
RIVERVIEW PARK ESTATES LLC
04-26-2011 CRF

COURT REPORTER FEE-TRIAL ON MERITS
$ 20.00
04-26-2011 CTFREE

KUEHN, DANA: ORDER ENTERED TO RELEASE CAVEAT AND PENDENS NOTICE.

04-26-2011 CTFREE

KUEHN, DANA: PRETRIAL CONFERENCE COMES ON FOR HEARING. STEVEN HICKMAN AND ROBERT GILES APPEARS FOR DEFENDANTS IMPERIAL INVESTMENTS LLC, STEPHEN PEREFF AND PEREFF PROPERTIES. DIANNE SMITH APPEARS FOR RIVER VIEW LOTS LLC AND PALOMA CAPITAL LLC. DIANA CAVENAH REPORTED. PRETRIAL ORDER TO BE SUBMITTED WITHIN TEN (10) DAYS. MOTIONS DUE WITHIN THIRTY (30) DAYS. JURY TRIAL SET 8-15-11 AT 10:00AM.

04-26-2011 ACCOUNT

RECEIPT # 2011-2105551 ON 04/26/2011.
PAYOR:FRASIER FRASIER & HICKMAN TOTAL AMOUNT PAID: $20.00.
LINE ITEMS:
CJ-2007-3592: $20.00 ON AC01 CLERK FEES.

04-27-2011 O

ORDER TO RELEASE CAVEAT & LIS PENDENS NOTICE

Document Available at Court Clerk's Office

04-27-2011 CM

CERTIFICATE OF MAILING (ORDER TO RELEASE CAVEAT & LIS PENDENS NOTICE)

Document Available at Court Clerk's Office
KING, MICHAEL J
04-29-2011 MO

MOTION TO VACATE ORDER FILED 4-27-11 AND TO SETTLE JOURNAL ENTRY ON SAME (NO CHG)

Document Available at Court Clerk's Office
IMPERIAL INVESTMENTS LLC
05-02-2011 SMIMA

SUMMONS ISSUED - MAILED BY ATTORNEY-2-

05-02-2011 SMF

SUMMONS FEE (CLERKS FEE)2
$ 10.00
05-02-2011 A

ANSWER TO AMENDED THIRD PARTY CLAIMS OF DEFT IMPERIAL INVESTMENTS LLC, CROSS CLAIM AGAINST DEFTS IMPERIORAL INVESTMENTS LLC, AND STEPHEN C PEREFF, AND THIRD PARTY PETITION AGAINST STEVEN R HICKMAN & FRASIER, FRASIER, & HICKMAN BY RIVERSIDE LOTS LLC & PALOMA CAPITAL LLC

Document Available at Court Clerk's Office
RIVERVIEW LOTS LLC
05-02-2011 ACCOUNT

RECEIPT # 2011-2109550 ON 05/02/2011.
PAYOR:DIANNE L SMITH TOTAL AMOUNT PAID: $10.00.
LINE ITEMS:
CJ-2007-3592: $10.00 ON AC01 CLERK FEES.

05-16-2011 WL

PEREFF DEFTS' WITNESSES & EXHIBITS / CERTIFICATE OF MAILING (A/J)

Document Available at Court Clerk's Office
PEREFF, STEPHEN C
05-16-2011 RESP

RESPONSE OF PLAINTIFF RIVERVIEW PARK ESTATES LLC TO APRIL 29 MOTION OF DEFENDANT IMPERIAL INVESTMENTS LLC TO VACATE ORDER FILED APRIL 27, 2011 AND TO SETTLE JOURNAL ENTRY ON SAME // A-J // CERTIFICATE OF MAILING

Document Available at Court Clerk's Office
RIVERVIEW PARK ESTATES LLC
05-19-2011 EAA

THIRD PARTY DEFENDANT STEVEN R HICKMAN'S AND FRASIER & HICKMAN, LLP'S UNOPPOSED QUALIFIED ENTRY OF APPEARANCE AND REQUEST FOR ENLARGEMENT OF TIME// A2J// CERTIFICATE OF MAILING

Document Available at Court Clerk's Office
HICKMAN, STEVEN R
05-24-2011 CTFREE

KUEHN, DANA: ORDER ENTERED GRANTING THIRD PRTY DEFENDANT STEVEN R HICKMAN'S AND FRASIER AND HICKMAN, LLP'S, UNOPPOSED QUALIFIED ENTRY OF APPEARANCE AND REQUEST FOR ENLARGEMENT OF TIME.

05-26-2011 MOD

MOTION TO DISMISS CITATION FOR CONTEMPT / CERTIFICATE OF MAILING

Document Available at Court Clerk's Office
IMPERIAL INVESTMENTS LLC
05-26-2011 O

ORDER (ENLARGEMENT OF TIME TO ANSWER GRANTED)

Document Available at Court Clerk's Office

05-31-2011 CTFREE

KUEHN, DANA: MOTION TO VACATE ORDER FILED APRIL 27, 2011 AND TO SETTLE JOURNAL ENTRY ON SAME, FILED 4-29-11, IS GRANTED. THE PROPOSED LANGUAGE OF MR. HICKMAN IS APPROPRIATED. THE "SECOND PAGE" ISSUE IS NOT AN ISSUE AND CAN REMAIN ATTACHED. NEW JOURNAL ENTRY OTO BE SUBMITTED BY MR. HICKMAN WITHIN FIVE (5) DAYS OF THIS ORDER.
MAILED TO: PAULA QUILLIN, DAVID CORDELL, STEVEN HICKMAN, LEE LEVINSON, FRED STOOPS, DIANNE SMITH, AND JESSE PILGRIM.

06-01-2011 CNOTE

CASE NOTE: HAND DELIVERED TO DIANNE SMITH.

06-01-2011 MOC

MOTION TO COMPEL BY ADDITIONAL THIRD-PARTY DEFENDANTS, REIVERSIDE LOTS, LLC, AND PALOMA CAPITAL, LLC / CERTIFICATE OF MAILING ( A TO J)

Document Available at Court Clerk's Office
PALOMA CAPITAL LLC
06-01-2011 O

MINUTE ORDER // MOTION TO VACATE ORDER AND TO SETTLE JOURNAL ENTRY ON SAME IS GRANTED // AFFIDAVIT OF MAILING //

Document Available at Court Clerk's Office

06-01-2011 APLI

APPLICATION OF JESSIE V. PILGRIM FOR AN ORDER ALLOWING WITHDRAWAL AS COUNSEL FOR ADDITIONAL THIRD-PARTY DEFENDANTS RIVERSIDE LOTS, LLC AND PALOMA CAPITAL, LLC (A-J)

Document Available at Court Clerk's Office

06-06-2011 CTFREE

KUEHN, DANA: ORDER ENTERED ALLOWING WITHDRAWAL OF JESSIE PILGRIM AS COUNSEL FOR ADDITIONAL THIRD PARTY DEFENDANTS RIVERSIDE LOTS, LLC AND PALOMA CAPITAL, LLC.

06-06-2011 CTFREE

KUEHN, DANA: ORDER ENTERED TO RELEASE CAVEATE AND LIS PEDENS NOTICE.

06-06-2011 O

ORDER TO RELEASE CAVEAT AND LIS PENDENS NOTICE (SEE INSTRUMENT)

Document Available at Court Clerk's Office

06-09-2011 A

ANSWER TO CROSS CLAIM / CERTIFICATE OF MAILING

Document Available at Court Clerk's Office
IMPERIAL INVESTMENTS LLC
06-10-2011 RESP

RESPONSE BY ADDITIONAL THIRD-PARTY DEFENDANTS, RIVERSIDE LOTS, LLC AND PALOMA CAPITAL, LLC TO MOTION TO DISMISS CITATION FOR CONTEMPT// A2J// CERTIFICATE OF MAILING

Document Available at Court Clerk's Office
PALOMA CAPITAL LLC
06-13-2011 MOD

THIRD PARTY DEFENDANTS STEVEN R. HICKMAN'S AND FRASIER & HICKMAN, LLP'S MOTION TO DISMISS AND SUPPORTING BRIEF / CERTIFICATE OF MAILING (A TO J)

Document Available at Court Clerk's Office
FRASIER FRASIER & HICKMAN LLP
06-13-2011 CTFREE

KUEHN, DANA: MOTION TO DISMISS CITATION FOR CONTEMPT, FILED 5-26-11, IS DENIED.
MAILED TO: PAULA QUILLIN, DAVID CORDELL, STEVEN HICKMAN, LEE LEVINSON, FRED STOOPS, DIANNE SMITH, AND JESSE PILGRIM.

06-14-2011 O

ORDER // SEE ENTRY ABOVE // AFFIDAVIT OF MAILING

Document Available at Court Clerk's Office

06-16-2011 O

ORDER ALLOWING WITHDRAWAL OF JESSIE V. PILGRIM AS COUNSEL, FOR ADDITIONAL THIRD-PARTY DEFENDANTS RIVERSIDE LOTS, LLC AND PALOMA CAPITAL , LLC//

Document Available at Court Clerk's Office

06-21-2011 RESP

RESPONSE TO PALOMA/RIVERSIDE LOTS' MOTION TO COMPEL // CERTIFICATE OF SERVICE

Document Available at Court Clerk's Office
IMPERIAL INVESTMENTS LLC
07-01-2011 WL

PLAINTIFF'S WITNESS AND EXHIBIT LIST// CERTIFICATE OF MAILING

Document Available at Court Clerk's Office
RIVERVIEW PARK ESTATES LLC
07-01-2011 RESP

RESPONSE BY ADDITIONAL THIRD-PARTY DEFENDANTS, RIVERSIDE LOTS, LLC , AND PALOMA CAPITAL LLC TO THIRD-PARTY DEFENDANTS' MOTION TO DISMISS// CERTIFICATE OF MAILING

Document Available at Court Clerk's Office
RIVERVIEW LOTS LLC
07-08-2011 MO

THIRD PARTY DEFTS STEVEN R HICKMAN & FRASIER, FRASIER, & HICKMAN LLP'S UNOPPOSED MOTION TO FILE A REPLY BRIEF / CERTIFICATE OF MAILING (A/J)

Document Available at Court Clerk's Office
FULTON, WARING T
07-11-2011 WL

THIRD PARTY DEFENDANT RON MITCHELL'S RINAL WITNESS & EXHIBIT LIST// CERTIFICATE OF MAILING

Document Available at Court Clerk's Office
MITCHELL, RON
07-12-2011 MO

MOTION BY ADD'L THIRD PARTY DEFT DEFTS, RIVERSIDE LOTS LLC & PALOMA CAPITAL LLC, TO CONTINUE CONTEMPT TRIAL & TO STRIKE SCHEDULING ORDER DEADLINES (A/J)

Document Available at Court Clerk's Office
RIVERVIEW LOTS LLC
07-12-2011 MOD

MOTION TO DISMISS OF ADD'L THIRD PARTY DEFTS, RIVERSIDE LOTS LLC & PALOMA CAPITAL LLC (A/J)

Document Available at Court Clerk's Office
RIVERVIEW LOTS LLC
07-13-2011 MO

MOTIONTO COMPEL DISCOVERY FROM DEFENDANT WINTERS, KING & ASSOCIATES, INC / CERTIFICATE OF HAND DELIVERY / (C TO J)

Document Available at Court Clerk's Office
RIVERVIEW PARK ESTATES LLC
07-14-2011 CTFREE

KUEHN, DANA: THIRD-PARTY DEFENDANTS, STEVEN R HICKMAN AND FRASIER, FRASIER & HICKMAN, LLP'S UNOPPOSED MOTION TO FILE A REPLY BRIEF, FILED 7-8-11, IS DENIED.

MAILED TO: PAULA QUILLIN, DAVID CORDELL, STEVEN HICKMAN, LEE LEVINSON, FRED STOOPS, DIANNE SMITH AND JESSE PILGRIM.

07-15-2011 MO

MOTION BY ADDITIONAL THIRD-PARTY DEFENDANTS, REIVERSIDE LOTS, LLC, AND PALOMA CAPITAL, LLC FOR SEPARATE TRIALS// CERTIFICATE OF MAILING

Document Available at Court Clerk's Office
PALOMA CAPITAL LLC
07-15-2011 O

ORDER / THIRD-PARTY DEFENDANTS UNOPPOSED MOTION TO FILE A REPLY BRIEF, FILED 7-8-11, IS DENIED / AFFIDAVIT OF MAILING

Document Available at Court Clerk's Office

07-15-2011 MO

MOTION TO EXTEND DEADLINES / CERTIFICATE OF SERVICE / (C TO J)

Document Available at Court Clerk's Office
WINTERS, KING & ASSOCIATES, INC.
07-26-2011 CTFREE

KUEHN, DANA: ORDER ENTERED EXTENDING DEADLINES. PRETRIAL CONFERENCE OF 8-16-11 IS STRICKEN TO BE RESET UPON APPLICATION. JURY TRIAL OF 8-15-11 IS STRICKEN TO BE RESET UPON APPLICATION.

07-26-2011 O

ORDER EXTENDING DEADLINES

Document Available at Court Clerk's Office

07-27-2011 CERTS

CERTIFICATE OF SERVICE OF ORDER EXTENDING DEADLINES

Document Available at Court Clerk's Office
KING, MICHAEL J
07-28-2011 RESP

DEFTS WINTERS, KING, & ASSOCIATES RESONE TO PLTF'S MOTION TO COMPEL (A/J)

Document Available at Court Clerk's Office
WINTERS, KING & ASSOCIATES, INC.
08-01-2011 RESP

RESPONSE OF PEREFF DEFTS TO MOTION TO DISMISS OF ADD'L THIRD PARTY DEFTS (A/J)

Document Available at Court Clerk's Office
PEREFF, STEPHEN C
08-01-2011 RESP

RESPONSE OF PEREFF DEFTS TO MOTION TO CONTINUE CONTEMPT TRIAL

Document Available at Court Clerk's Office
PEREFF, STEPHEN C
08-01-2011 RESP

PEREFF DEFTS' RESPONSE TO RIVERSIDE & PALOMA'S REQUEST FOR SEPARATE TRIALS

Document Available at Court Clerk's Office
PEREFF, STEPHEN C
08-01-2011 RESP

RESPONSE & OBJECTION OF THIRD PARTY DEFTS STEVEN R HICKMAN & FRASIER, FRASIER & HICKMAN TO THE MOTION BY ADD'L THIRD PARTY DEFTS RIVERSIDE LOTS LLC & PALOMA CAPITAL LLC FOR SEPARATE TRIALS (A/J)

Document Available at Court Clerk's Office
HICKMAN, STEVEN R
08-04-2011 RESP

PLTF'S RESPONSE TO MOTION BY ADD'L THIRD PARTY DEFTS RIVERSIDE LOTS LLC & PALOMA CAPITAL LLC FOR SEPARATE TRIALS (A/J)

Document Available at Court Clerk's Office
RIVERVIEW PARK ESTATES LLC
08-15-2011 CTFREE

KUEHN, DANA: JURY TRIAL STRICKEN TO BE RESET UPON APPLICATION.

08-16-2011 CTFREE

KUEHN, DANA: PRETRIAL CONFERENCE PREVIOUSLY STRICKEN TO BE RESET UPON APPLICATION.

08-18-2011 CTFREE

KUEHN, DANA: MOTION TO DISMISS OF ADDITIONAL THIRD-PARTY DEFENDANTS, RIVERSIDE LOTS, LLC, AND PALOMA CAPITAL, LLC, FILED 7-12-11, IS DENIED DUE TO PENDING RIGHT TO TRIAL ON CONTEMPT PROCEEDINGS.

MAILED TO: PAULA QUILLIN, DAVID CORDELL, STEVEN HICKMAN, LEE LEVINSON, FRED STOOPS, DIANNE SMITH, AND JESSE PILGRIM.

08-18-2011 O

ORDER (SEE ENTRY ABOVE) / AFFIDAVIT OF MAILING

Document Available at Court Clerk's Office

08-19-2011 CTFREE

KUEHN, DANA: MOTION TO COMPEL DENIED IN PART AND GRANTED IN PART AS FOLLOWS:

RIVERVIEW'S REQUESTS TO COMPEL ANSWERS TO PLAINTIFF'S FIRST INTERROGATORIES:

INTERROGATORY NO. 1: MOTION GRANTED
INTERROGATORY NO. 2: MOTION DENIED
REQUEST FOR PRODUCTION NO. 4: MOTION GRANTED AS TO ANY BILLING MATERIALS WITH RIVERVIEW AS CLIENT, IF EXIST.
INTERROGATORY NO. 7: MOTION DENIED.
REQUEST FOR PRODUCTION NO. 14: MOTION GRANTED WITH DEFENDANT PROVIDING REDACTED BILLING RECORDS WITH ONLY THE ACCOUNTINGS OF CHECKS FROM RIVERVIEW IN THIS MATTER ONLY, IF THEY EXIST.
REQUEST FOR PRODUCTION NO. 15: MOTION GRANTED. ALL DOCUMENTS TO BE PRODUCED WITH PRIVILEGED LOG TO THE COURT FOR IN CAMERA REVIEW.
REQUEST FOR PRODUCTION NO. 16: MOTION IS DENIED.
REQUEST FOR PRODUCTION NO. 18: REQUEST IS DENIED.
REQUEST FOR PRODUCTION NO. 19: MOTION IS GRANTED. THE DOCUMENTS WILL BE PROVIDED WITH A PRIVILEGE LOG TO THE COURT FOR AN IN CAMERA REVIEW.
REQUEST FOR PRODUCTION NO. 20-23: MOTION IS GRANTED. THE DOCUMENTS WILL BE PROVIDED WITH A PRIVILEGE LOG TO THE COURT FOR AN IN CAMERA REVIEW.
REQUEST FOR PRODUCTION NO. 28: MOTION DENIED.
REQUEST FOR PRODUCTION NO. 8-11: MOTION GRANTED. THE DOCUMENTS WILL BE PROVIDED WITH A PRIVILEGE LOG TO THE COURT FOR AN IN CAMERA REVIEW.
REQUEST FOR PRODUCTION NO. 27: MOTION DENIED.

THE COURT IS UNSURE IF THE "PROMISED BUT NOT YET DELIVERED" DOCUMENTS AND RESPONSES HAVE BEEN ADDRESSED OUTSIDE THE REPRESENTATION OF WKA COUNSEL THAT ITEMS CAN BE INSPECTED. IF FURTHER COURT INTERVENTION IS NEEDED, COUNSEL MUST REQUEST THROUGH RENEWED MOTION.

THE FOLLOWING REQUESTS AND INTERROGATORIES ARE DENIED AS IRRELEVANT: INTERROGATORY NO. 14, PRODUCTION REQUESTS 12-13 AND 25-26.

ALL DISCOVERY COMPELLED IN THIS ORDER OR IN CAMERA SUBMISSIONS ARE TO BE COMPILED WITH IN FIFTEEN (15) DAYS OF THIS ORDER. THE COURT WAIVES THE DISCOVERY CUT-OFF IN THE SCHEDULING ORDER IN REGARDS TO THE DISCOVERY IN THIS ORDER.

MAILED TO: PAULA QUILLIN, DAVID CORDELL, STEVEN HICKMAN, LEE LEVINSON, FRED STOOPS, DIANNE SMITH, AND JESSE PILGRIM

08-19-2011 CTFREE

KUEHN, DANA: MTION BY ADDITIONAL THIRD-PARTY DEFENDANTS, RIVERSIDE LOTS, LLC., TO CONTINUE CONTEMPT TRIAL AND TO STRIKE SCHEDULING ORDER THEREFORE, FILED 7-12-11, IS GRANTED. CONTEMPT TRIAL TO BE RESET ON DATE OF SCHEDULING CONFERENCE. SCHEDULING CONFERENCE SET 9-19-11 AT 9:45AM.

MAILED TO: PAULA QUILLIN, DAVID CORDELL, STEVEN HICKMAN, LEE LEVINSON, FRE STPPOS, DIANNE SMITH AND JESSE PILGRIM

08-19-2011 CTFREE

KUEHN, DANA: MOTION BY ADDITIONAL THIRD-PARTY DEFENDANTS, RIVERSIDE LOTS, LLC, AND PALOMA CAPITAL, LLC FOR SEPARATE TRIALS, FILED 7-15-11, IS GRANTED AS TO THE CLAIMS IN ANSWER TO AMENDED THIRD-PARTY CLAIMS OF DEFENDANT, IMPERIAL INVESTMENTS, LLC, CROSS-CLAIM AGAINST DEFENDANTS, IMPERIAL INVESTMENTS, LLC, AND STEPHEN C. PEREFF, AND THIRD-PARTY PETITION AGAINST STEVEN HICKMAN AND FRASIER, FRASIER & HICKMAN, LLP, BY RIVERSIDE LOTS, LLC, AND PALOMA CAPITOL, LLC, FILED ON MAY 2, 2011. DENIED AS TO AMENDED ADDITIONAL THIRD-PARTY CLAIMS FILED 2-22-11.

MAILED TO: PAULA QUILLIN, DAVID CORDELL, STEVEN HICKMAN, LEE LEVINSON, FRED STOOPS, DIANNE SMITH, AND JESSE PILGRIM.

08-22-2011 O

ORDER (SEE ENTRY ABOVE) / AFFIDAVIT OF MAILING

Document Available at Court Clerk's Office

08-22-2011 O

ORDER (MOTION FOR ADD'L THIRD PARTY DEFTS RIVERSIDE LOTS LLC TO CONTINUE CONTEMPT TRIAL & TO STRIKE SCHEDULING ORDER FILED 7-12-11 IS GRANTED. CONTEMPT TRIAL RESET ONSCHEDULING CONFERENCE TO 9-19-11 AT 9:45 AM)

Document Available at Court Clerk's Office

08-22-2011 O

ORDER / MOTION TO COMPEL DENIED IN PART AND GRANTED IN PART / AFFIDAVIT OF MAILING

Document Available at Court Clerk's Office

09-02-2011 TEXT

DEFENDANTS MICHAEL J KING S GREGORY PITTMAN AND WINTERS KING & ASSOCIATES INC'S IN CAMERA PRODUCTION OF DOCUMENTS

*****************FILED UNDER SEAL DF***************************

09-02-2011 TEXT

ACKNOWLEDGMENT OF PARTIES FILING CONFIDENTIAL MATERIALS IN DISTRICT COURT CASE SIGNED BY JORDAN MCCOWEN FOR FELDMAN FRANDEN

Document Available at Court Clerk's Office

09-02-2011 TEXT

DEFENDANTS MICHAEL J KING S, GREGORY PITMAN AND WINTERS KING & ASSOCIATES INC'S, IN CAMERA PRODUCTION OF DOCUMENTS / CERTIFICATE OF MAILING

Document Available at Court Clerk's Office
KING, MICHAEL J
09-12-2011 CTFREE

KUEHN, DANA: THIRD PARTY DEFENDNATS STEVEN R HICKMAN'S AND FRASIER & HICKMAN, LLP'S MOTION TO DISMISS, FILED 6-13-11, IS DENIED.

MAILED TO: PAULA QUILLIN, DAVID CORDELL, STEVEN HICKMAN, LEE LEVINSON, FRED STOOPS, AND DIANNE SMITH.

09-12-2011 O

ORDER (SEE ENTRY ABOVE) / AFFIDAVIT OF MAILING

Document Available at Court Clerk's Office

09-14-2011 CTFREE

KUEHN, DANA: UPON IN CAMERA REVIEW OF DOCUMENT SUBMITTED BY THE DEFENDANTS, THE COURT HAS DETERMINED THE PREVIOUS ORDER WAS NOT SUFFICIENTLY ADDRESSED BY THE DOCUMENTS SUBMITTED.

INTERROGATORY NO. 1: SUBMIT ANY TIMESHEETS, COMPUTER TIME ENTRIES OR ANYTHING ELSE OTHER THAN THE BILLS ALREADY PRODUCED WHICH WOULD BE RELEVANT TO THE FACTS.
INTERROGATORY NO. 14: THE COURT REQUESTED ACCOUNTINGS OF CHECKS FROM RIVERVIEW. NO ACCOUNTING RECORDS WERE PRODUCED. SUBMIT ACCOUNTING RECORDS SHOWING HOW THE CHECKS FROM RIVERVIEW WERE APPLIED.
INTERROGATORY NO. 15: SUBMIT TIMESHEETS, COMPUTER TIME ENTRIES OR ANYTHING ELSE OTHER THAN THE BILLS ALREADY PRODUCED WHICH WOULD BE RELEVANT TO THE FACTS.
INTERROGATORY NO. 19: SUBMIT TIMESHEETS, COMPUTER TIME ENTRIES OR ANYTHING ELSE OTHER THAN THE BILLS ALREADY PRODUCED WHICH WOULD BE RELEVANT TO THE FACTS.
INTERROGATORY NO. 21: SUBMIT TIMESHEETS, COMPUTER TIME ENTRIES OR ANYTHING ELSE OTHER THAN THE BILLS ALREADY PRODUCED WHICH WOULD BE RELEVANT TO THE FACTS.
INTERROGATORY NO. 23: SUBMIT TIMESHEETS, COMPUTER TIME ENTRIES OR ANYTHING ELSE OTHER THAN THE BILLS ALREADY PRODUCED WHICH WOULD BE RELEVANT TO THE FACTS.

WITH RESPECT TO INTERROGATORIES NOS. 4, 21, AND 22 CERTAIN PORTIONS OF THE ITEMS PRODUCED ARE TO BE TURNED OVER TO THE PLAINTIFFS WITH REDACTIONS NOTED BY THE COURT. THESE ITEMS INCLUDE:
BILLING INVOICE TO STEPHEN & LINDA PEREFF RE IMPERIAL DATED DECEMBER 31, 2006
BILLING INVOICE TO STEPHEN & LINDA PEREFF RE IMPERIAL DATED MARCH 31, 2007

MAILED TO: PAULA QUILLIN, DAVID CORDELL, STEVEN HICKMAN, LEE LEVINSON, FRED STOOPS, DIANNE SMITH, AND ROBERT TAYLOR

09-14-2011 O

ORDER / SEE ABOVE ENTRY / AFFIDAVIT OF MAILING

Document Available at Court Clerk's Office

09-19-2011 CTFREE

KUEHN, DANA: CASE COMES ON FOR SCHEDULING CONFERENCE. SCH STRICKEN BY AGREEMENT; TO BE RESET UPON APPLICATIOIN. ATTORNEYS PRESENT WERE STEVEN HICKMAN, DIANNE SMITH AND NEIL VANDALSEM.

09-19-2011 CNOTE

CASE NOTE - ATTORNEY NEIL VANDALSEM MAKES ORAL REQUEST TO BE ON THE MAILING LIST:

SEND TO:
ROBERT TAYLOR
NEIL VANDALSEM
SUITE 850
1437 S. BOULDER
TULSA, OK 74119

09-29-2011 TEXT

SUPPLEMENT TO DEFTS, MICHAEL J KING, S. GREGORY PITTMAN, & WINTERS, KING, & ASSOCIATES INC'S IN CAMERA PRODUCTION OF DOCUMENTS (A/J)

Document Available at Court Clerk's Office
KING, MICHAEL J
09-29-2011 TEXT

SUPPLEMENTAL TO DEFENDANTS MICHAEL J KING S GREGORY PITTMAN AND WINTERS KING & ASSOCIATES INC'S IN CAMERA PRODUCTION OF DOCUMENTS

*****************FILED UNDER SEAL DF************************

09-29-2011 TEXT

ACKNOWLEDGMENT OF PARTIES FILING CONFIDENTIAL MATERIALS IN DISTRICT COURT CASE SIGNED BY JORDAN MCCOWN

Document Available at Court Clerk's Office

10-03-2011 A

THIRD-PARTY DEFENDANTS' ANSWER TO THIRD PARTY PETITION / CERTIFICATE OF MAILING

Document Available at Court Clerk's Office
IMPERIAL INVESTMENTS LLC
10-11-2011 MOD

RENEWED MOTION TO DISMISS OF ADDITIONAL THIRD PARTY DEFENDANT'S RIVERSID LOTS LLC AND PALOMA CAPITAL LLC // CERTIFICATE OF MAILING (A2J)

Document Available at Court Clerk's Office

10-11-2011 MOC

MOTION TO COMPEL THE HICKMAN PARTIES BY ADDITIONAL THIRD PARTY DEFENDANTS RIVERSIDE LOTS LLC AND PALOMA CAPITAL LLC // CERTIFICATE OF MAILING (A2J)

Document Available at Court Clerk's Office

10-11-2011 MOC

MOTION TO COMPEL THE PEREFF PARTIES BY ADDITIONAL THIRD PARTY DEFENDANTS RIVERSIDE LOTS LLC AND PALOMA CAPITAL LLC (A2J)

Document Available at Court Clerk's Office

10-17-2011 TEXT

ERRATA SHEET FOR MOTION TO COMPEL THE "HICKMAN PARTIES" BY ADDITIONAL THIRD PARTY DEFTS, RIVERSIDE LOTS LLC & PALOMA CAPITAL LLC (A/J)

Document Available at Court Clerk's Office
PALOMA CAPITAL LLC
10-17-2011 CTFREE

KUEHN, DANA: ORDER ENTERED. AFTER REVIEWING THE DOCUMENTS PROVIDED BY DEFENDANTS MICHAEL J. KING; S. GREGORY PITTMAN; AND WINTERS, KING, AND ASSOCIATES, INC., THE COURT HAS DETERMINED THE FOLLOWING DOCUMENTS SHOULD BE PRODUCED:
#27: HIGHLIGHTED PORTIONS OF PAGE 35, ALL OF PAGES 36 & 37
#28: ALL OF PAGE 38, HIGHLIGHTED PORTIONS OF PAGE 39, ALL OF PAGES 40, 41, AND 42
#$29: ALL HIGHLIGHTED PORTIONS ON PAGES 43 - 51.
COPY OF ORDER MAILED TO BRUCE FREEMAN, STEVEN HICKMAN, LEE IRA LEVINSON, PAULA QUILLIN, DIANNE SMITH AND FRED STOOPS.

10-18-2011 O

ORDER / THIS DATE 10-17-11 / SEE ABOVE ENTRY

Document Available at Court Clerk's Office
KING, MICHAEL J
10-18-2011 O

ORDER ON MOTION TO TRANSFER / IS DENIED / 10-27-11 HEARING STRICKEN / CERTIFICATE OF MAILING

Document Available at Court Clerk's Office

10-28-2011 MOC

DEFENDANTS' MOTION TO COMPEL RESPONSE / CERTIFICATE OF MAILING

Document Available at Court Clerk's Office
HICKMAN, STEVEN R
10-31-2011 RESP

RESPONSE TO RENEWED MOTION TO DISMISS / CERTIFICATE OF MAILING

Document Available at Court Clerk's Office
IMPERIAL INVESTMENTS LLC
10-31-2011 RESP

RESPONSE TO MOTION TO COMPEL OF THE "PEREFF PARTIES / CERTIFICATE OF MAILING

Document Available at Court Clerk's Office
IMPERIAL INVESTMENTS LLC
11-08-2011 MO

MOTION FOR DISQUALIFICATION FO STEVEN R HICKMAN AND RASIER FRASIER &HICKMAN LLP BY ADDITIONAL THIR-PARY DEFENDANTS RIVERSIDE LOTS LLC AND PALOMA CAPITAL LLC / CERTIFICATE OF MAILING ( A TO J)

Document Available at Court Clerk's Office
PALOMA CAPITAL LLC
11-21-2011 MO

MOTION FOR PROTECTIVE ORDER & BRIEF IN SUPPORT (C/J)

Document Available at Court Clerk's Office
PEREFF, STEPHEN C
11-28-2011 RESP

PLTF'S RESPONSE TO IMPERIAL'S MOTION FOR PROTECTIVE ORDER TO STOP DEPOSITIONS

Document Available at Court Clerk's Office
RIVERVIEW PARK ESTATES LLC
11-28-2011 RESP

DEFENDANT ATTORNEYS' RESPONSE TO MOTION FOR PROTECTIVE ORDER AND BRIEF IN SUPPORT / CERTIFICATE OF SERVICE / (A TO J0

Document Available at Court Clerk's Office
FULTON, WARING T
11-28-2011 RESP

RESPONSE TO MOTION FOR DISQUALIFICATION / CERTIFICATE OF MAILING / (C TO J)

Document Available at Court Clerk's Office
PEREFF, STEPHEN C
12-05-2011 CTFREE

KUEHN, DANA: MINUTE ORDER ENTERED.
NOW, ON THIS 5TH DAY OF DECEMBER, 2011, THE COURT HAS FOR CONSIDERATION THE MOTION FOR PROTECTIVE ORDER, FILED NOVEMBER 21, 2011.

THE COURT FINDS THAT THE MOTION SHOULD BE DENIED. THE COURT WILL NOT ISSUE A PROTECTIVE ORDER ON A CORRECTLY ISSUED NOTICE FOR DEPOSITION, WHEN OTHER ALTERNATIVES ARE AVAILABLE, I.E., OTHER COUNSEL CAN ACCOMMODATE THE CORRECTLY ISSUED NOTICE FOR DEPOSITION.

IT IS THEREFORE ORDERED BY THE COURT THAT THE MOTION FOR PROTECTIVE ORDER IS HEREBY DENIED

MAILED TO: DIANNE SMITH, DAVID CORDELL, STEVEN HICKMAN, JOSEPH FARRIS, FRED STOOPS, LEE LEVINSON, ROBERT TAYLOR.

12-05-2011 CTFREE

KUEHN, DANA: MINUTE ORDER ENTERED.
NOW, ON THIS 5TH DAY OF DECEMBER, 2011, THE COURT HAS FOR CONSIDERATION THE MOTION TO COMPEL THE "PEREFF PARTIES" BY ADDITIONAL THIRD-PARTY DEFENDANTS, RIVERSIDE LOTS, LLC, AND PALOMA CAPITAL, LLC, FILED OCTOBER 11, 2011.

THE COURT WILL NOT CONSIDER THE MOTION FOR FAILURE TO FOLLOW THE "MEET AND CONFER" REQUIREMENT.

IT IS THEREFORE ORDERED BY THE COURT THAT THE MOTION TO COMPEL THE "PEREFF PARTIES" BY ADDITIONAL THIRD-PARTY DEFENDANTS, RIVERSIDE LOTS, LLC, AND PALOMA CAPITAL, LLC, FILED OCTOBER 11, 2011, WILL NOT BE CONSIDERED BY THE COURT FOR FAILURE TO FOLLOW THE "MEET AND CONFER" REQUIREMENT.

MAILED TO: DIANNE SMITH, DAVID CORDELL, STEVEN HICKMAN, JOSEPH FARRIS, FRED STOOPS, LEE LEVINSON, AND ROBERT TAYLOR.

12-05-2011 CTFREE

KUEHN, DANA: MINUTE ORDER ENTERED. THE COURT HAS FOR CONSIDERATION THE MOTION TO COMPEL THE "HICKMAN PARTIES" BY ADDITIONAL THIRD-PARTY DEFENDANTS, RIVERSIDE LOTS, LLC, AND PALOMA CAPITAL, LLC, FILED OCTOBER 11, 2011.

THE COURT WILL NOT CONSIDER THE MOTION FOR FAILURE TO FOLLOW THE "MEET AND CONFER" REQUIREMENT.

IT IS THEREFORE ORDERED BY THE COURT THAT THE MOTION TO COMPEL THE "HICKMAN PARTIES" BY ADDITIONAL THIRD-PARTY DEFENDANTS, RIVERSIDE LOTS, LLC, AND PALOMA CAPITAL, LLC, FILED OCTOBER 11, 2011, WILL NOT BE CONSIDERED BY THE COURT FOR FAILURE TO FOLLOW THE "MEET AND CONFER" REQUIREMENT.

MAILED TO: DIANNE SMITH, DAVID CORDELL, STEVEN HICKMAN, JOSEPH FARRIS, FRED STOOPS, LEE LEVINSON AND ROBERT TAYLOR.

12-06-2011 O

MINUTE ORDER / SEE ABOVE ENTRY / AFFIDAVIT OF MAILING

Document Available at Court Clerk's Office

12-06-2011 O

MINUTE ORDER / THE MOTION FOR PROTECTIVE ORDER IS DENIED / 12-5-11 / AFFIDAVIT OF MAILING

Document Available at Court Clerk's Office

12-06-2011 O

MINUTE ORDER / MOTION TO COMPEL THE "PEREFF PARTIES" BY ADDITIONAL THIRD-PARTY DEFENDANTS, RIVERSIDE LOTS LLC AND PALOMA CAPITAL LLC FILED OCTOBER 11, 2011, WILL NOT BE CONSIDERED BY THE COURT FOR FAILURE TO FOLLOW THE "MEET AND CONFER" REQUIREMENT / AFFIDAVIT OF MAILING

Document Available at Court Clerk's Office

12-08-2011 APLI

APPLICATION OF LEE I LEVINSON AND LEVINSON SMITH & HUFFMAN PC TO WITHDRAW / CERTIFICATE OF MAILING / (C TO J)

Document Available at Court Clerk's Office

12-08-2011 EAA

ENTRY OF APPEARANCE / DAVID R. CORDELL AND BRUCE W. FREEMAN ENTERS AS COUNSEL / CERTIFICATE OF MAILING

Document Available at Court Clerk's Office
FULTON, WARING T
12-14-2011 O

ORDER ALLOWING WITHDRAWAL OF LEE I LEVINSON & LEVINSON, SMITH, & HUFFMAN PC

Document Available at Court Clerk's Office

12-19-2011 CTFREE

KUEHN, DANA: NOTICE OF HEARING ENTERED.
ALTHOUGH THE COURT AGREES WITH THE NUMEROUS UNNECESSARY DELY TACTICS BY THE DEFENDANT, MR. PEREFF, THE WITHDRAWAL OF MR. LEVINSON HAS MADE THE CONFLICT MOOT.

MR. HICKMAN, IF HE APPEARS AT THE SCHEDULING CONFERENCE FOR EITHER CONTEMPT TRIAL OR MAIN UNDERLYING CASE, HE WILL REMAIN COUNSEL THROUGHT THE PROCEEDINGS. THE SCHEDULING CONFERENCE AND OTHER EVENTS WILL NOT BE CONTINUED FOR MR. PEREFF TO FIND NEW COUNSEL OR FOR HIS COUNSEL NOT EING ABLE TO PREPARE FOR COURT.

IF ANOTHER MOTION FOR CONTINUANCE IS FILED ON BEHALF OF MR. PEREFF, ATTORNEY FEES WILL BE ACCESSED IF THE CONTINUANCE IS DENIED.

THE SCHEDULING CONFERENCE IS SET JANUARY 4, 2012, AT 2:15PM, IN COURT ROOM 701, TULSA COUNTY COURTHOUSE, TULSA, OKLAHOMA, TO BE HEARD BEFORE JUDGE KUEHN.

MAILED TO: DIANNE SMITH, DAVID CORDELL, STEVEN HICKMAN, JOSEPH FARRIS, FRED STOOPS, LEE LEVINSON, ROBERT TAYLOR.

12-19-2011 NOH

NOTICE OF HEARING (SCHEDULING CONFERENCE SET FOR 1-04-2012 AT 2:15 PM) / AFFIDAVIT OF MAILING

Document Available (#1017315242) Download document in TIFF format.TIFF Download document in PDF format.PDF

12-22-2011 CTFREE

KUEHN, DANA: MINUTE ORDER ENTERED.
IT IS THEREFORE ORDERED BY THE COURT THAT THE RENEWED MOTION TO DISMISS OF ADDITIONAL THIRD-PARTY DEFENDANTS, RIVERSIDE LOTS, LLC AND PALOMA CAPITAL, LLC, SHALL BE GRANTED. THIRD PARTY DEFENDANTS RIVERSIDE LOTS, LLC AND PALOMA CAPITAL, LLC ARE TO SUBMIT THE PROPOSED ORDER ATTACHED AS EXHIBIT B FOR THE COURT'S SIGNATURE.

MAILED TO: DIANNE SMITH, STEVEN HICKMAN, FRED STOOPS, ROBERT TAYLOR, DAVID CORDELL, JOSEPH FARRIS, LEE LEVINSON, AND DAVID CORDELL.

12-30-2011 NO

PLAINTIFF'S NOTICE OF UNRESOLVED DISCOVERY DISPUTE BY PLF ATTY / A TO J

Document Available (#1017374659) Download document in TIFF format.TIFF Download document in PDF format.PDF

01-04-2012 EAA

ENTRY OF APPEARANCE AND REQUEST FOR NOTICES / CHRISTINE D LITTLE ENTERING AS COUNSEL / CERTIFICATE OF SERVICE

Document Available (#1017489934) Download document in TIFF format.TIFF Download document in PDF format.PDF
RIVERVIEW LOTS LLC
01-04-2012 CTFREE

KUEHN, DANA: SCHEDULING CONFERENCE COMES ON BEFORE THE COURT. DIANNE SMITH AND CHRISTINE LITTLE APPEAR FOR PALOMA CAPITAL LLC AND RIVERVIEW LOTS LLC. BRUCE FREEMAN APPEARS FOR PLAINTIFF RIVERVIEW PARK ESTATES LLC AND WARING FULTON, J.A. SMITH, OWL CREEK BOAT YARD AND STORAGE, INC, SMITH HERITAGE LLC AND HARVARD HERITAGE TRUST. ROBERT TAYLOR APPEARS FOR STEVEN HICKMAN AND FRASIER, FRASIER & HICKMAN LLP. PAULA QUILLIN APPEARS FOR MICHAEL KING, GREGORY PITTMAN, AND WINTERS, KING & ASSOCIATES INC. GEORGE MILES APPEARS FOR PEREFF AND IMPERIAL INVESTMENTS.

AMENDED SCHEDULING ORDER TO BE SUBMITTED WITHIN FIFTEEN (15) DAYS. PRETRIAL CONFERENCE SET 3-1-12 AT 10:00AM. JURY TRIAL SET 8-13-12 AT 10:00AM. WITNESS LIST WITHIN FIVE (5) DAYS.
SCHEDULING ORDER ON CONTEMPT TRIAL HELD IN ABEYANCE BY AGREEMENT. SCHEDULING ORDER CONCERNING THE BIFURCATED ISSUES SIGNED BY THE COURT. SIGNATURE OF COUNSEL FOR IMPERIAL IS WAIVED BY THE COURT.

01-04-2012 SCHO

SCHEDULING ORDER (OF 1-04-12)

Document Available (#1017490312) Download document in TIFF format.TIFF Download document in PDF format.PDF

01-06-2012 O

MINUTE ORDER / SEE ABOVE / AFFIDAVIT OF MAILING

Document Available (#1017491649) Download document in TIFF format.TIFF Download document in PDF format.PDF

01-06-2012 MO

DEFTS WINTERS, KING, & ASSOCIATES, MICHAEL J KING & S GREGORY PITTMAN'S MOTION FOR LEAVE TO EXCEED PAGE LIMITS

Document Available (#1017491885) Download document in TIFF format.TIFF Download document in PDF format.PDF
WINTERS, KING & ASSOCIATES, INC.
01-09-2012 CTFREE

KUEHN, DANA: ORDER ENTERED. THERE COMES ON BEFORE THE COURT THE RENEWED MOTION OF ADDITIONAL THIRD-PARTY DEFENDANTS, RIVERSIDE LOTS, LLC AND PALOMA CAPITAL, LLC, TO DISMISS AMENDED ADDITIONAL THIRD PARTY CLAIMS, FILED ON 10-11-11.
IMPERIAL INVESTMENTS, LLC, IS ORDERED TO COMPLY WITH PRIOR COURT ORDERS TO RELEASE ITS LIEN BY PROPERLY ECECUTING THE ATTACHED RELEASE, WITHOUT AMENDMENT OR ALTERATION, AND DELIVERING THE ORIGINAL DOCUMENT TO DIANNE L SMITH, ATTORNEY FOR RIVERSIDE LOTS, LLC, AND PALOMA CAPITAL, LLC, 1751 EAST 71ST STREET, TULSA, OK 74136-5108, WITHIN SEVEN (7) DAYS OF THE FILING OF THIS ORDER. IN THE EVENT IMPERIAL INVESTMENTS, LLC, DOES NOT COMPLY, ITS AMENDED ADDITIONAL THIRD PARTY CLAIMS ASSERTED AGAINST RIVERSIDE (RIVERVIEW [SIC] LOTS, LLC AND PALOMA CAPITAL , LLC, IN ITS PLEADING FILED ON 2-22-11, SHALL BE DEEMED DISMISSED, WITH PREJUDICE, OF THE AMENDED ADDITIONAL THIRD PARTY CLAIMS.
ORDER TO BE PICKED UP AND FILED INSTANTOR BY COUNSEL.

01-10-2012 O

ORDER (SEE MINUTE ABOVE)

Document Available (#1017495955) Download document in TIFF format.TIFF Download document in PDF format.PDF

01-11-2012 CTFREE

KUEHN, DANA: ORDER ENTERED GRANTING THE MOTION FOR LEAVE TO FILE A COMBINED MOTION AND BRIEF FOR SUMMARY JUDGMENT NOT TO EXCEED 25 PAGES.

01-11-2012 MOSJ

DEFENDANTS WINTERS KING & ASSOCIATES ,ICHEL J KING AND S GREGORY PITTMANS MOTION FOR SUMMARY JUDGMENT

Document Available (#1017493125) Download document in TIFF format.TIFF Download document in PDF format.PDF
$ 50.00
01-11-2012 WL

ADDITIONAL THIRD-PARY DEFENDANTS' WITNESS AND EXHIBIT LISTS / CERTIFICATE OF MAILING (A TO J)

Document Available (#1017492709) Download document in TIFF format.TIFF Download document in PDF format.PDF
PALOMA CAPITAL LLC
01-11-2012 O

ORDER MOTION FOR LEAVE TO FILE A COMBINED MOTION AND BRIEF FOR SUMMARY JUDGMENT NOT TO EXCEED 25 PAGES

Document Available (#1017491442) Download document in TIFF format.TIFF Download document in PDF format.PDF

01-11-2012 ACCOUNT

RECEIPT # 2012-2273896 ON 01/11/2012.
PAYOR:FELDMAN FRANDEN WOODARD TOTAL AMOUNT PAID: $50.00.
LINE ITEMS:
CJ-2007-3592: $50.00 ON AC01 CLERK FEES.

01-12-2012 CM

CERTIFICATE OF MAILING ORDER GRANTING WKA'S MOTION TO EXCEED PAGE LIMITS / MAILED 1-12-12

Document Available (#1017529773) Download document in TIFF format.TIFF Download document in PDF format.PDF
KING, MICHAEL J
01-13-2012 AFD

AFFIDAVIT OF MAILING ORDER / 1-11-12 MAILED / ORDER

Document Available at Court Clerk's Office
RIVERVIEW LOTS LLC
01-17-2012 WL

WINTERS, KING, & ASSOCIATES INC MICHAEL J KING & S GREGORY PITTMAN'S AMENDED FINAL WITNESS & EXHIBIT LIST (A/J)

Document Available (#1017531985) Download document in TIFF format.TIFF Download document in PDF format.PDF
KING, MICHAEL J
01-19-2012 TEXT

STATUS UPDATE BY PLTF CONCERNING PROGRESS OF A NEW SCHEDULING ORDER

Document Available (#1017534526) Download document in TIFF format.TIFF Download document in PDF format.PDF
RIVERVIEW PARK ESTATES LLC
01-19-2012 TEXT

PEREFF DEFTS' ADD'L WITNESS / CERTIFICATE OF MAILING

Document Available (#1017534765) Download document in TIFF format.TIFF Download document in PDF format.PDF
PEREFF, STEPHEN C
01-23-2012 CTFREE

KUEHN, DANA: ORDER ENTERED.
THE COURT ORDERED AN AGREED SCHEDULING ORDER TO BE SUBMITTED ON JANUARY 19, 2012. THE PARTIES HAVE UNTIL JANUARY 27, 2012 TO SUBMIT A SCHEDULING ORDER OR REQUEST A SCHEDULING CONFERENCE OR THE CASE WILL BE DISMISSED.

MAILED TO: DAVID CORDELL, JOSEPH FARRIS, DIANNE SMITH, STEVEN HICKMAN, FRED STOOPS, AND ROBERT TAYLOR.

01-24-2012 O

ORDER / (SEE ENTRY ABOVE) / AFFIDAVIT OF MAILING ON 1-24-12

Document Available (#1017611985) Download document in TIFF format.TIFF Download document in PDF format.PDF

01-25-2012 MO

MOTION FOR ORDER SCHORTENING TIME WITHIN WHICH TO RESPOND TO MOTOIN FOR ORDER COMPELLING DEFENDNAT IMPERIAL INVESTMENTS LLC TO FILE RELEASES OF CAVEAT AND LIS PENDENS NOTICE AND OF CORRECTED CAVEAT AND LIS PENDENS NOTICE BY ADDITIONAL THIRD PARTY DEFENDANTS RIVERSIDE LOTS LLC AND PALOMA CAPITAL LLC // CERTIFICATE OF MAILING (A2J)

Document Available (#1017536029) Download document in TIFF format.TIFF Download document in PDF format.PDF
RIVERVIEW LOTS LLC
01-25-2012 MO

MOTION FOR ORDER COMPELLING DEFENDANT IMPERIAL INVESTMENTS LLC TO FILE RELEASES OF CAVEAT AND LIS PENDENS NOTICE AND OF CORRECTED CAVEAT AND LIS PENDENS NOTICE BY ADDITIONAL THIRD PARTY DEFENDANTS RIVERSIDE LOTS LLC AND PALOMA CAPITAL LLC // CERTIFICATE OF MAILING (A2J)

Document Available (#1017536025) Download document in TIFF format.TIFF Download document in PDF format.PDF

01-25-2012 SCHO

SUBMISSION OF PROPOSED SCHEDULING ORDER / CERTIFICATE OF MAILING

Document Available (#1017614080) Download document in TIFF format.TIFF Download document in PDF format.PDF

01-26-2012 REQ

REQUEST FOR SCHEDULING CONFERENCE / CERITIFICATE OF MAILING

Document Available (#1017615093) Download document in TIFF format.TIFF Download document in PDF format.PDF
PEREFF, STEPHEN C
01-27-2012 RESP

APPENDIX TO PLAINTIFF'S RESPONSE TO DEFENDANTS WINTERS KING & ASSOCIATES MICHAEL J KING AND S GREGORY PETTMAN'S MOTION FOR SUMMARY JUDGMENT / (A TO J)

Document Available (#1017616303) Download document in TIFF format.TIFF Download document in PDF format.PDF

01-27-2012 RESP

PLAINTIFF'S RESPONSE TO DEFENDANTS, WINTERS, KING & ASSOCIATES, MICHAEL J. KING AND S. GREGORY PITTMAN'S MOTION FOR SUMMARY JUDGMENT / A2J / CERTIFICATE OF MAILING

Document Available (#1017616444) Download document in TIFF format.TIFF Download document in PDF format.PDF
RIVERVIEW PARK ESTATES LLC
01-30-2012 MO

MICHAEL J KING, S GREGORY PITTMAN & WINTRES, KING & ASSOCIATES' INC'S MOTION TO BIFURCATE & BRIEF (A/J)

Document Available (#1017618707) Download document in TIFF format.TIFF Download document in PDF format.PDF
KING, MICHAEL J
01-30-2012 MOLIM

MOTION IN LIMINE OF DEFTS WINTERS, KING & ASSOCIATES, MICHAEL J KING & S GREGORY PITTMAN & BRIEF IN SUPPORT (A/J)

Document Available (#1017618703) Download document in TIFF format.TIFF Download document in PDF format.PDF
WINTERS, KING & ASSOCIATES, INC.
02-01-2012 CTFREE

KUEHN, DANA: SCHEDULING ORDER ENTERED.

02-02-2012 CTFREE

KUEHN, DANA: MINUTE ORDER ENTERED.
IT IS THEREFORE ORDERED BY THE COURT THAT THE REQUEST FOR SCHEDULING CONFERENCE, FILED JANUARY 26, 2012, SHALL BE DENIED.

MAILED TO: DIANNE SMITH, STEVEN HICKMAN, FRED STOOPS, ROBERT TAYLOR, DAVID CORDELL, JOSEPH FARRIS, LEE LEVINSON, AND DAVID CORDELL.

02-02-2012 O

MINUTE ORDER (SEE ENTRY ABOVE) / AFFIDAVIT OF MAILING

Document Available (#1017685162) Download document in TIFF format.TIFF Download document in PDF format.PDF

02-02-2012 TEXT

SUPPLEMENT TO MOTION TO COMPEL THE "PEREFF PARTIES" BY ADDITIONAL THIRD-PARTY DEFENDANTS RIVERSIDE LOTS LLC AND PALOMA CAPITAL LLC / CERTIFICATE OF MAILING ( A TO J )

Document Available (#1017684867) Download document in TIFF format.TIFF Download document in PDF format.PDF
PALOMA CAPITAL LLC
02-02-2012 TEXT

SUUPPLEMENT TO MOTION TO COMPEL THE "HICKMAN PARTIES" BY ADDITIONAL THIRD-PARTY DEFENDANTS RIVERSIDE LOTS LLC AND PALOMA CAPITAL LLV / CERTIFIICATE OF MAILING , ( A TO J )

Document Available (#1017684871) Download document in TIFF format.TIFF Download document in PDF format.PDF
RIVERVIEW LOTS LLC
02-02-2012 TEXT

STATUS OF MOTION TO COMPEL FILED JUNE 1 2-11 BY ADDITIONAL THIRD-PARTY DEFENDANTS RIVERSIDE LOTS AND PALOMA CAPITAL LLC / CERTIFICATE OF MAILING / ( ATO J)

Document Available (#1017684875) Download document in TIFF format.TIFF Download document in PDF format.PDF
PALOMA CAPITAL LLC
02-02-2012 APLI

WKA DEFTS' APPLICATION FOR PERMISSION TO FILE REPLY / CERTIFICATE OF SERVICE PER 12 O.S. § 2005

Document Available (#1017685317) Download document in TIFF format.TIFF Download document in PDF format.PDF
KING, MICHAEL J
02-03-2012 SCHO

SCHEDULING ORDER (OF 2-01-12)

Document Available (#1017686565) Download document in TIFF format.TIFF Download document in PDF format.PDF

02-03-2012 AFD

AFFIDAVIT OF MAILING SCHEDULING ORDER

Document Available at Court Clerk's Office
PALOMA CAPITAL LLC
02-07-2012 COPY

COPIES CHARGED
$ 4.50
02-07-2012 ACCOUNT

RECEIPT # 2012-2291418 ON 02/07/2012.
PAYOR:TAYLOR RIAN TOTAL AMOUNT PAID: $4.50.
LINE ITEMS:
CJ-2007-3592: $4.50 ON AC01 CLERK FEES.

02-08-2012 CTFREE

KUEHN, DANA: ORDER ENTERED GRANTING WKA'S REQUEST FOR LEAVE TO FILE A REPLY BRIEF IN SUPPORT OF THEIR MOTION FOR SUMMARY JUDGMENT.

02-09-2012 RESP

DEFT IMPERIAL INVESTMENTS LLC RESPONSE TO MOTION FOR ORDER COMPELLING DEFT IMPERIAL INVESTMENTS TO FILE RELEASES OF CAVEAT & LIS PENDENS NOTICE

Document Available (#1017786572) Download document in TIFF format.TIFF Download document in PDF format.PDF
IMPERIAL INVESTMENTS LLC
02-09-2012 RESP

DEFT IMPERIAL INVESTMENTS RESPONSE TO MOTION FOR ORDER SHORTENING TIME

Document Available (#1017786576) Download document in TIFF format.TIFF Download document in PDF format.PDF
IMPERIAL INVESTMENTS LLC
02-09-2012 O

ORDER / WKA'S REQUEST GRANTED FOR LEAVE TO FILE A REPLY BRIEF IN THE SUPPORT OF THEIR MOTION FOR SUMMARY JUDGMENT /DATED 2-8-12

Document Available (#1017786027) Download document in TIFF format.TIFF Download document in PDF format.PDF

02-10-2012 CM

CERTIFICATE OF MAILING ORDER GRANTING WKA'S REQUEST FOR LEAVE TO FILE REPLY BRIEF IN SUPPORT OF THEIR MOTION FOR SUMMARY JUDGMENT

Document Available (#1017787093) Download document in TIFF format.TIFF Download document in PDF format.PDF
WINTERS, KING & ASSOCIATES, INC.
02-13-2012 R

REPLY OF DEFTS WINTERS KING & ASSOCIATES INC, MICHAEL J KING, & S. GREGORY PITTMAN IN SUPPORT OF MOTION FOR SUMMARY JUDGMENT (A/J)

Document Available (#1017787801) Download document in TIFF format.TIFF Download document in PDF format.PDF
WINTERS, KING & ASSOCIATES, INC.
02-15-2012 RESP

RESPONSE TO SUPPLEMENT TO MOTION TO COMPEL (BY ATTY STEVEN R. HICKMAN ) (C/J)

Document Available (#1017790535) Download document in TIFF format.TIFF Download document in PDF format.PDF

02-17-2012 RESP

PLTF'S RESPONSE TO DEFTS WINTERS, KING, & ASSOCIATES, MICHAEL J KING & S GREGORY PITTMAN'S MOTION TO VIFURCATE

Document Available (#1017790893) Download document in TIFF format.TIFF Download document in PDF format.PDF
RIVERVIEW PARK ESTATES LLC
02-17-2012 RESP

PLTF'S RESPONSE TO DEFTS WINTERS KING, & ASSOCIATES, MICHAEL J KING AND S. GREGORY PITTMAN'S MOTION IN LIMINE

Document Available (#1017790897) Download document in TIFF format.TIFF Download document in PDF format.PDF
RIVERVIEW PARK ESTATES LLC
02-22-2012 CRF

COURT REPORTER FEE-TRIAL ON MERITS
$ 20.00
02-22-2012 RJT

REQUEST FOR JURY TRIAL
$ 349.00
02-22-2012 CTFREE

KUEHN, DANA: MINUTE ORDER ENTERED.
IT IS THEREFORE ORDERED BY THE COURT THAT THE THIRD PARTY DEFENDANTS RIVERSIDE LOTS, LLC, MOTION FOR ORDER SHORTENING THE TIME WITHIN WHICH TO RESPOND TO MOTION, FILED JANUARY 25, 2012, SHALL BE DENIED.

MAILED TO: DIANNE SMITH, JOSEPH FARRIS, JESSE PILGRIM, DAVID CORDELL, FRED STOOPS, STEVEN HICKMAN, LEE LEVINSON.

02-22-2012 CTFREE

KUEHN, DANA: MINUTE ORDER ENTERED.
THE COURT HAS FOR CONSIDERATION THE THIRD PARTY DEFENDANTS RIVERSIDE LOTS, LLC, MOTION TO COMPEL, FILED JUNE 1, 2011.

THE COURT FINDS THAT THE THIRD PARTY DEFENDANTS RIVERSIDE LOTS, LLC, MOTION TO COMPEL SHOULD BE GRANTED. DEFENDANT TO COMPLY WITHIN FIFTEEN (15) DAYS OF THIS ORDER.

IT IS THEREFORE ORDERED BY THE COURT THAT THE THIRD PARTY DEFENDANTS RIVERSIDE LOTS, LLC, MOTION TO COMPEL SHALL BE GRANTED. DEFENDANT TO COMPLY WITHIN FIFTEEN (15) DAYS OF THIS ORDER.
MAILED TO: DIANNE SMITH, JOSEPH FARRIS, JESSE PILGRIM, DAVID CORDELL, FRED STOOPS, STEVEN HICKMAN, AND LEE LEVINSON

02-22-2012 CTFREE

KUEHN, DANA: MINUTE ORDER ENTERED.
THE COURT HAS FOR CONSIDERATION THE THIRD PARTY DEFENDANTS RIVERSIDE LOTS, LLC, MOTION COMPELLING DEFENDANT, IMPERIAL INVESTMENTS, LLC, TO FILE RELEASED OF CAVEAT AND LIS PENDENS NOTICE, FILED JANUARY 25, 2012.

THE COURT FINDS THAT THE THIRD PARTY DEFENDANTS RIVERSIDE LOTS, LLC, MOTION TO COMPEL IMPERIAL INVESTMENTS, LLC, IS GRANTED. ORDER ATTACHED AS EXHIBIT A TO BE SUBMITTED FOR SIGNATURE.

IT IS THEREFORE ORDERED BY THE COURT THAT THE THIRD PARTY DEFENDANTS RIVERSIDE LOTS, LLC, MOTION TO COMPEL IMPERIAL INVESTMENTS, LLC, SHALL BE GRANTED. ORDER ATTACHED AS EXHIBIT A TO BE SUBMITTED FOR SIGNATURE.

MAILED TO: DIANNE SMITH, JOSEPH FARRIS, JESSE PILGRIM, DAVID CORDELL, FRED STOOPS, STEVEN HICKMAN, LEE LEVINSON.

02-22-2012 AM

WINTERS, KING & ASSOCIATES INC, MICHAEL J KING, AND S. GREGORY PITTMAN'S SECOND AMENDED FINAL WITNESS & EXHIBIT LIST

Document Available (#1017878163) Download document in TIFF format.TIFF Download document in PDF format.PDF
WINTERS, KING & ASSOCIATES, INC.
02-22-2012 ACCOUNT

RECEIPT # 2012-2301199 ON 02/22/2012.
PAYOR:CONNER & WINTER TOTAL AMOUNT PAID: $369.00.
LINE ITEMS:
CJ-2007-3592: $369.00 ON AC01 CLERK FEES.

02-23-2012 O

MINUTE ORDER / THE THIRD PARTY DEFENDANTS RIVERSIDE LOTS LLC MOTION FOR ORDER SHORTENING THE TIME WITHIN WHICH TO RESPOND TO MOTION FILED 1-25-12 SHALL BE DENIED / DTED 2-22-12 / AFFIDAVIT OF MAILING

Document Available (#1017878330) Download document in TIFF format.TIFF Download document in PDF format.PDF

02-23-2012 O

MINUTE ORDER / IT IS THEREFORE ORDERED GY THE COURT THAT THE THIRD PARTY DEFENDANTS RIVERSIDE LOTTS LLC MOTION TO COMPEL IMPERIAL INVESTMENTS LLC SHALL BE GRANTED. ORDER ATTACHED AS EXHIBIT A TO BE SUBMITTED FOR SIGNATURE / AFFIDAVIT OF MAILING

Document Available (#1017878326) Download document in TIFF format.TIFF Download document in PDF format.PDF

02-23-2012 O

MINUTE ORDER / IT IS THEREFORE ORDERED BY THE COURT THAT THE THIRD PARTY DEFENDANTS RIVERSIDE LOTS LLC MOTION TO COMPEL SHALL BE GRANTED. DEFENDANT TO COMPLY WITHIN FIFTENN (15) DAY OF THIS ORDER / DATED 2-22-12 / AFFIDAVIT OF MAILING

Document Available (#1017878487) Download document in TIFF format.TIFF Download document in PDF format.PDF

02-27-2012 CTFREE

KUEHN, DANA: ORDER ENTERED COMPELLING DEFENDANT, IMPERIAL INVESTMENTS, LLC TO FILE RELEASES OF CAVEAT AND LIS PENDENS NOTICE AND OF CORRECTED CAVEAT AND LIS PENDENS NOTICE.

02-27-2012 MO

MOTION TO COMPEL DISCOVERY FORM DEFENDANTS KING AND PITTMAN / CERTIFICATE OF MAILING / A TO J

Document Available (#1017891220) Download document in TIFF format.TIFF Download document in PDF format.PDF
RIVERVIEW PARK ESTATES LLC
02-27-2012 O

ORDER (REF: RIVERSIDE LOTS & PALOMA CAPITAL LLC FOR ORDER COMPELLING DEFT IMPERIAL INVESTMENT LLC)

Document Available (#1017891441) Download document in TIFF format.TIFF Download document in PDF format.PDF

02-29-2012 DORNJT

DESIGNATION OF RECORD NON-JURY TRIAL

Document Available (#1017879017) Download document in TIFF format.TIFF Download document in PDF format.PDF
$ 200.00
02-29-2012 MOSJ

THIRD PARTY DEFENDANT RON MITCHELLS MOTION FOR SUMMARY JUDGMENT AND BRIEF IN SUPPORT (A/J)

Document Available (#1017893203) Download document in TIFF format.TIFF Download document in PDF format.PDF
$ 50.00
02-29-2012 PIE

PETITION IN ERROR (C/DF)

Document Available (#1017895195) Download document in TIFF format.TIFF Download document in PDF format.PDF
IMPERIAL INVESTMENTS LLC
02-29-2012 EAA

ENTRY OF APPEARANCE / KARMAN J STOOPS ENTERING AS COUNSEL / CERTIFICATE OF MAILING

Document Available (#1017895247) Download document in TIFF format.TIFF Download document in PDF format.PDF
MITCHELL, RON
02-29-2012 ACCOUNT

RECEIPT # 2012-2306946 ON 02/29/2012.
PAYOR:FRASIER FRASIER & HICKMAN LLP TOTAL AMOUNT PAID: $200.00.
LINE ITEMS:
CJ-2007-3592: $200.00 ON AC01 CLERK FEES.

02-29-2012 ACCOUNT

RECEIPT # 2012-2307010 ON 02/29/2012.
PAYOR:STOOPS & LACOURSE PLLC TOTAL AMOUNT PAID: $50.00.
LINE ITEMS:
CJ-2007-3592: $50.00 ON AC01 CLERK FEES.

03-01-2012 CRF

COURT REPORTER FEE-TRIAL ON MERITS
$ 20.00
03-01-2012 CTFREE

KUEHN, DANA: CASE COMES ON BEFORE THE COURT FOR A PRETRIAL CONFERENCE. DIANNE SMITH AND CHRISTINE LITTLE APPEAR FOR PALOMA CAPITAL LLC AND RIVERVIEW LOTS LLC. BRUCE FREEMAN APPEARS FOR RIVERVIEW PARK ESTATES LLC, WARING FULTON, J.A. SMITH, OWL CREEK BOAT YARD AND STORAGE, SMITH HERITAGE LLC AND HARVARD HERITAGE TRUST. ROBERT TAYLOR APPEARS FOR STEVEN HICKMAN AND FRASIER, FRASIER & HICKMAN LLP. PAULA QUILLIN APPEARS FOR MICHAEL KING, GREGORY PITMAN, AND WINTERS, KING & ASSOCIATES INC. GEORGE MILES AND STEVEN HICKMAN APPEAR FOR PEREFF AND IMPERIAL INVESTMENTS. FRED STOOPS APPEARS FOR RON MITCHEL.
DIANA CAVENAH REPORTED.
PRETRIAL CONFERENCE CONTINUED TO 4-30-12 AT 10:30AM.

03-01-2012 MO

MOTION BY ADDITIONAL THIRD-PARTY DEFENDATS REVERSID LOTS LLC AND PALOMA CAPITAL LLC FOR EXTENSION OF TIME WITHIN WHICH TO FILE MOTION FOR SUMMARY JUDGMENT / CERTIFICATE OF MAILING / A TO J

Document Available (#1017895140) Download document in TIFF format.TIFF Download document in PDF format.PDF
PALOMA CAPITAL LLC
03-01-2012 ACCOUNT

RECEIPT # 2012-2307232 ON 03/01/2012.
PAYOR:FRASIER FRASIER & HICKMAN LLP TOTAL AMOUNT PAID: $20.00.
LINE ITEMS:
CJ-2007-3592: $20.00 ON AC01 CLERK FEES.

03-02-2012 CER

CERTIFICATE OF APPEAL IN SC #IN 110427

Document Available (#1017789786) Download document in TIFF format.TIFF Download document in PDF format.PDF

03-02-2012 CNOTE

CASE NOTE: NOC DUE DATE SC 4-27-12

03-02-2012 WL

PRELIMINARY WITNESS AND EXHIBIT LIST OF THIRD-PARTY DEFENDANTS STEVEN R. HICKMAN AND FRASIER, FRASIER & HICKMAN

Document Available (#1017879417) Download document in TIFF format.TIFF Download document in PDF format.PDF

03-05-2012 MO

MOTION BY ADDITIONAL THIRD-PARTY DEFENDANTS RIVERSIDE LOTS LLC AND PALOMA CAPITAL LLC TO TAKE THE DPOSITION OF STIPHEN C PEREFF / CERTIFICATE OF MAILING / A TO J

Document Available (#1017897526) Download document in TIFF format.TIFF Download document in PDF format.PDF
PALOMA CAPITAL LLC
03-05-2012 MO

MOTION BY ADDITIONAL THIRD-PARTY DEFENDANTS RIVER SIDE LOTS LLC AND PALOMA CAPITAL LC FOR EXTENSION OF TIME WITHIN WHICH TO FURNISH EXPERT'S REPORT / CERTIFICATE OF MAILING // A TO J

Document Available (#1017897522) Download document in TIFF format.TIFF Download document in PDF format.PDF
PALOMA CAPITAL LLC
03-05-2012 MO

MOTION FOR PROTECTIVE ORDER REGARDING DEPOSITION NOTICES BY ADDITIAONAL THIR-PARTY DEFENDANTS RIVERSIDE LOTS LLC AND PALOMA CAPITAL LLC / CERTIFICATE OF MAILING / A TO J /

Document Available (#1017897518) Download document in TIFF format.TIFF Download document in PDF format.PDF
PALOMA CAPITAL LLC
03-05-2012 MO

MOTION TO COMPEL BY ADDITIONAL THIR-PARTY DEFENDANTS RIVERSIDE LOTS LLC AND PALOMA CAPITAL LLC / CERTIFICATE OF MAILING / A TO J

Document Available (#1017897514) Download document in TIFF format.TIFF Download document in PDF format.PDF
PALOMA CAPITAL LLC
03-05-2012 WL

PRELIMINARY WITNESS AND EXHIBIT LISTS BY ADDITIONAL THIRD-PARTY DEFENDANTS RIVERSIDE LOTS LLC AND PALOMA CAPITAL LLC FOR BIFURCATED TRIAL / CERTIFICATE OF MAILING

Document Available (#1017897510) Download document in TIFF format.TIFF Download document in PDF format.PDF
PALOMA CAPITAL LLC
03-05-2012 MO

STATUS OF MOTION TO COMPEL THE PEREFF PARTIES FILED OCTOBER11, 2011 BY ADDITIONAL THIRD- PARTY DEFENDANTS RIVERSIDE LOTS LLC AND PALOMA CAPITAL LLC / CERTIFICATE OF MAILING /

Document Available (#1017897506) Download document in TIFF format.TIFF Download document in PDF format.PDF
PALOMA CAPITAL LLC
03-05-2012 RESP

WINTERS KING & ASSOCIATES INC MICHAEL J KING AND S GREGORY PITTMAN'S RESPONSE TO THIRD-PARTY DEFENDANT RON MITCHELL'S MOTION FOR SUMMARY JUDGMENT / CERTIFICATE OF SERVICE / A TO J

Document Available (#1017898334) Download document in TIFF format.TIFF Download document in PDF format.PDF
WINTERS, KING & ASSOCIATES, INC.
03-06-2012 CTFREE

KUEHN, DANA: ORDER ENTERED GRANTING EXTENSION OF TIME WITHIN WHICH TO FILE MOTION FOR SUMMARY JUDGMENT.

03-06-2012 CTFREE

KUEHN, DANA: MINUTE ORDER ENTERED.
THE COURT HAS FOR CONSIDERATION THE DEFENDANT'S MOTION TO COMPEL, FILED FEBRUARY 2, 2012.

IT IS THEREFORE ORDERED BY THE COURT THAT THE MOTION TO COMPEL DOCUMENTS DESIGNATED BY DEFENDANTS IMPERIAL AND STEPHAN PEREFF AS PRIVILEGED IS GRANTED. A PRIVILEGE LOG SHALL BE PREPARED AND THE DISCOVERY SUBMITTED TO THE COURT AND THE THIRD PARTY DEFENDANTS WITHIN TWENTY (20) DAYS.

MAILED TO: DIANNE SMITH, PAULA QUILLIN, CHRISTINE LITTLE, BRUCE FREEMAN, FRED STOOPS, GEORGE MILES, AND ROBERT TAYLOR.

03-06-2012 O

MINUTE ORDER / SEE ABOVE ENTRY / AFFIDAVIT OF MAILING

Document Available (#1017898109) Download document in TIFF format.TIFF Download document in PDF format.PDF

03-07-2012 CTFREE

KUEHN, DANA: MINUTE ORDER ENTERED.
THE COURT HAS FOR CONSIDERATION THE DEFENDANT'S MOTION IN LIMINE OF WINTERS, KING & ASSOCIATES, MICHAEL J. KING AND S. GREGORY PITTMAN, FILED JANUARY 30, 2012.

IT IS THEREFORE ORDERED BY THE COURT THAT THE MOTION IN LIMINE IS HEREBY DENIED. MOTIONS IN LIMINE ARE ADVISING IN NATURE. IF THE EVIDENCE IS INADMISSIBLE UNDER HEARSAY RESTRICTIONS, THE COURT WILL GRANT THE REQUEST.
MAILED TO: DIANNE SMITH, BRUCE FREEMAN, GEORGE MILES, PAULA QUILLIN, FRED STOOPS, ROBERT TAYLOR AND CHRISINE LITTLE

03-08-2012 RESP

WINTERS, KING, & ASSOCIATES INC MICHAEL J KING & S GREGORY PITTMAN'S RESPONSE TO PLTF'S MOTION TO COMPEL

Document Available (#1017942240) Download document in TIFF format.TIFF Download document in PDF format.PDF
WINTERS, KING & ASSOCIATES, INC.
03-09-2012 CTFREE

KUEHN, DANA: MINUTE ORDER ENTERED.
THE COURT HAS FOR CONSIDERATION THE MOTION FOR PROTECTIVE ORDER REGARDING DEPOSITION NOTICES BY ADDITIONAL THIRD-PARTY DEFENDANTS, RIVERSIDE LOTS, LLC, AND PALOMA CAPITAL, LLC, FILED MARCH 5, 2012.

IT IS THEREFORE ORDERED BY THE COURT THAT THE DEPOSITIONS ARE TO BE STOPPED UNTIL THE STATUTORY RESPONSE TIME FOR THE MOTION FOR PROTECTIVE ORDER HAS RUN AND THE COURT RULES.

MAILED TO DIANNE SMITH, BRUCE FREEMAN, GEORGE MILES, PAULA QUILLIN, FRED STOOPS, ROBERT TAYLOR AND CHRISTINE LITTLE.

03-09-2012 CTFREE

KUEHN, DANA: MINUTE ORDER ENTERED.
THE COURT HAS FOR CONSIDERATION THE MOTION BY ADDITIONAL THIRD-PARTY DEFENDANTS, RIVERSIDE LOTS, LLC, AND PALOMA CAPITAL, LLC, FOR EXTENSION OF TIME WITHIN WHICH TO FURNISH EXPERT'S REPORT, FILED MARCH 5, 2012.

IT IS THEREFORE ORDERED BY THE COURT THAT THE MOTION IS SET FOR HEARING ON 3-28-12 AT 11:00AM. IF THE COUNSEL FOR RIVERSIDE / PALOMA DOES NOT OBJECT THEN THEY SHOULD NOTIFY THE COURT AND THE HEARING CAN STRICKEN. IF A HEARING IS HELD THEN THERE IS NO OBJECTIONS, ATTORNEY FEES AND COSTS WILL BE ASSESSED.

MAILED TO: DIANNE SMITH, BRUCE FREEMAN, GEORGE MILES, PAULA QUILLIN, FRED STOOPS, ROBERT TAYLOR AND CHRISTINE LITTLE

03-09-2012 O

MINUTE ORDER / SEE ABOVE ENTRY / AFFIDAVIT OF MAILING

Document Available (#1017942414) Download document in TIFF format.TIFF Download document in PDF format.PDF

03-09-2012 O

MINUTE ORDER / THE COURT HAS FOR CONSIDERATION THE MOTION FOR PROTECTIVE ORDER REGARDING DEPOSITION NOTICES BY ADDITIONAL THIRD-PARY DEFENDANTS, RIVERSIDE LOST LLC AND PALOMA CAPITAL LLC FILED MARCH 5 2012

IT IS THEREFORE ORDERED BY THE COURT THAT THE DEPOSITIONS ARE TO BE STOPPED UNTIL THE STATUTORY RESPONSE TIME FOR THE MOTION FOR PROTECTIVE ORDER HAS RUN AND THE COURT RULES .
DATED / 3-9-12 / AFFIDAVIT OF MAILING

Document Available (#1017942410) Download document in TIFF format.TIFF Download document in PDF format.PDF

03-09-2012 O

MINUTE ORDER / THE COURT HAS FOR CONSIDERATION THE DEFENDANT'S MOTION IN LIMINE OF WINTERS, KING & ASSOCIATES, MICHAEL J KING AND S GREGORY PITTMAN FILED 2-30-12.

IT IS THEREFORE ORDERED BY THE COURT THAT THE MOTION IN LIMINE IS HEREBY DENIED. MOTIONS IN LIMINE ARE ADVISING IN NATURE. IF THE EVIDENCE IS IN ADMISSIBLE UNDER HEARSAY RESTRICTIONS THE COURT WILL GRANT THE REQUEST. DATED 3-7-12 / AFFIDAVIT OF MAILING

Document Available (#1017942406) Download document in TIFF format.TIFF Download document in PDF format.PDF

03-09-2012 MO

PEREFF DEFTS' MOTION TO STAY ACTION PENDING APPEAL (C/J)

Document Available (#1017943110) Download document in TIFF format.TIFF Download document in PDF format.PDF
PEREFF, STEPHEN C
03-09-2012 MO

MOTION OF PEREFF DEFTS TO STAY DISCOVERY ORDER PENDING DISPOSITION OF ORIGINAL ACTION (C/J0

Document Available (#1017943106) Download document in TIFF format.TIFF Download document in PDF format.PDF
PEREFF, STEPHEN C
03-09-2012 MO

MOTION OF PEREFF DEFENDANTS TO STAY ORDER REGARDING RELEASE / CERTIFICATE OF MAILING / C TO J

Document Available (#1017943086) Download document in TIFF format.TIFF Download document in PDF format.PDF
IMPERIAL INVESTMENTS LLC
03-12-2012 TEXT

COUNTER-DESIGNATION OF RECORD (C/DF)

Document Available (#1017892436) Download document in TIFF format.TIFF Download document in PDF format.PDF
RIVERVIEW LOTS LLC
03-12-2012 RESP

RESPONSE TO PETITION IN ERROR (C/DF)

Document Available (#1017892383) Download document in TIFF format.TIFF Download document in PDF format.PDF
RIVERVIEW LOTS LLC
03-12-2012 MO

MOTION OF PEREFF DEFTS TO COMPEL DISCOVERY AS AGAINST PALOMA CAPITAL & RIVERSIDE LOTS (A/J)

Document Available (#1017944969) Download document in TIFF format.TIFF Download document in PDF format.PDF
PEREFF, STEPHEN C
03-12-2012 TEXT

PRIVILEGE LOG OF PEREFF DEFTS

Document Available (#1017944949) Download document in TIFF format.TIFF Download document in PDF format.PDF
PEREFF, STEPHEN C
03-12-2012 RESP

RESPONSE OF DEFTS PEREFF PERE TO MOTION TO COMPEL OF ADD'L THIRD PARTY DEFTS (A/J)

Document Available (#1017944961) Download document in TIFF format.TIFF Download document in PDF format.PDF
PEREFF, STEPHEN C
03-14-2012 MO

PEREFF DEFENDANTS' MOTION TO COMPEL FROM PLAINTIFF AND BRIEF IN SUPPORT / A2J

Document Available (#1017941785) Download document in TIFF format.TIFF Download document in PDF format.PDF
IMPERIAL INVESTMENTS LLC
03-20-2012 NO

NOTICE OF FILING TRANSCRIPT ON APPEAL IN CIVIL PROCEEDINGS

Document Available (#1017945932) Download document in TIFF format.TIFF Download document in PDF format.PDF

03-20-2012 T

ORIGINAL TRANSCRIPT OF PROCEEDINGS ON MARCH 18 2011 BEFORE JUDGE KUEHN (2 COPIES)

Document Available (#1017945936) Download document in TIFF format.TIFF Download document in PDF format.PDF

03-20-2012 RESP

RESPONSE OF PEREFF DEFENDANTS TO MOTION FOR EXTENSION OF FURNISHING EXPERT'S REPORT / C TO J /CERTIFICATE OF MAILING

Document Available (#1018049358) Download document in TIFF format.TIFF Download document in PDF format.PDF
IMPERIAL INVESTMENTS LLC
03-20-2012 RESP

RESPONSE RESPONSE OF PEREFF DEFENDNATS TO MOTION TO TAKE PEREFF DEPOSITION / C TO J / CERTIFICATE OF MAILING

Document Available (#1018049354) Download document in TIFF format.TIFF Download document in PDF format.PDF
IMPERIAL INVESTMENTS LLC
03-20-2012 RESP

RESPONSE OF PEREFF DEFENDANTS TO MOTION FOR PROTECTIVE ORDER / C TO J / CERTIFICATE OF MAILING

Document Available (#1018049685) Download document in TIFF format.TIFF Download document in PDF format.PDF
IMPERIAL INVESTMENTS LLC
03-21-2012 NO

NOTICE OF COMPLETION OF RECORD ON APPEAL IN SUPREME COURT CASE #IN 110427 WAS MAILED TO MICHAEL RICHIE CLERK OF THE APPELLATE COURTS AND ALL COUNSEL.

INDEX OF RECORD CONSISTS OF: 3 VOLUMES ORIGINAL FILE PGS 1-574; 1 TRANSCRIPT

Document Available (#1017946027) Download document in TIFF format.TIFF Download document in PDF format.PDF

03-26-2012 RECP

RECEIPT OF TRANSCRIPT ON MARCH 18 2011 SIGNED FOR STEVE HICKMAN BY WILL BRUNER

Document Available (#1017946127) Download document in TIFF format.TIFF Download document in PDF format.PDF

03-27-2012 RESP

PLTF'S RESPONSE TO PEREFF DEFTS' MOTION TO COMPEL FROM PLTF (A/J)

Document Available (#1018118639) Download document in TIFF format.TIFF Download document in PDF format.PDF
RIVERVIEW PARK ESTATES LLC
03-27-2012 RESP

PLTF'S RESPONSE TO PEREFF DEFTS' MOTION TO STAY ACTION PENDING APPEAL (A/J)

Document Available (#1018118635) Download document in TIFF format.TIFF Download document in PDF format.PDF
RIVERVIEW PARK ESTATES LLC
03-27-2012 RESP

ADD'L THIRD PARTY DEFTS' COMBINED RESPONSE TO PEREFF DEFTS' MOTIONS TO (1) STAY ACTION PENDING APPEAL, (2) STAY ORDER REGARDING RELEASE & (3) STAY DISCOVERY ORDER

Document Available (#1018118578) Download document in TIFF format.TIFF Download document in PDF format.PDF
PALOMA CAPITAL LLC
03-28-2012 APLI

PEREFF DEFTS' APPLICATION FOR EXTENSION OF TIME TO RESPOND TO MOTION FOR SUMMARY JUDGMENT (A/J)

Document Available (#1018120019) Download document in TIFF format.TIFF Download document in PDF format.PDF
PEREFF, STEPHEN C
03-28-2012 CTFREE

KUEHN, DANA: HEARING HELD. DIANNE SMITH AND CHRISTINE LITTLE APPEAR FOR PALOMA CAPITAL LLC AND RIVERVIEW LOTS LLC. PAULA QUILLIN APPEARS FOR MICHAEL KING, GREGORY PITMAN AND WINTERS, KING & ASSOCIATES INC. GEORGE MILES AND STEVEN HICKMAN APPEAR FOR PEREFF AND IMPERIAL INVESTMENTS.
MOTION TO EXTEND EXPERT REPORT IS RENDERED MOOT.

03-29-2012 CTFREE

KUEHN, DANA: ORDER ENTERED.
THE COURT HAS REVIEWED THE BRIEFS SUBMITTED BY COUNSEL ON THE MOTION TO COMPEL. THE COURT RULES AS FOLLOWS:

A. KING SHOULD TESTIFY ABOUT THE $50,000 IN CHECKS PEREFF TESTIFIED HE TOOK AFTER CONSULTING KING
OVERRULED. THE CLIENT MUST FIRST WAIVE HIS PRIVILEGE. COUNSEL FOR MR. PEREFF IS ORDERED TO RESPOND TO THE QUESTION OF WAIVER WITHIN 5 DAYS OF THIS ORDER BY NOTIFYING COUNSEL FOR RIVERVIEW PARK ESTATES, LLC, IF HE HAS NOT ALREADY DONE SO BY THE DATE OF THIS ORDER.
B. KING SHOULD BE ORDERED TO TESTIFY ABOUT WHETHER HE OR ANYONE ELSE DID ANY LEGAL RESEARCH BEFORE FILING THE FIRST LIEN
OVERRULED.
C. KING SHOULD BE ORDERED TO TESTIFY ABOUT WHEN WINTERS KING BEGAN REPRESENTING PEREFF AND ANY KNOWLEDGE ABOUT PEREFF AND OTHER ENTITIES
SUSTAINED IN PART. THE COURT FINDS THAT SOME QUESTIONS POSED ARE ALREADY ANSWERED AND ARE MOOT. THE COURT FINDS THAT THE SPECIFIC QUESTIONS POSED IN THE DEPOSITION ATTACHED SHALL BE ANSWERED WITHOUT ANY FOLLOW-UP QUESTIONS, AS FOLLOW-UP QUESTIONS WOULD BE IRRELEVANT. THE COURT ORDERS MR. KING TO ANSWER THE FOLLOWING QUESTIONS ONLY VIA A WRITTEN DEPOSITION QUESTION SIGNED UNDER OATH:
1. PAGE 110, LINE 7
2. PAGE 110, LINE 14
3. PAGE 113, LINE 10
THE REQUEST TO COMPEL AN ANSWER TO THE QUESTION POSED ON PAGE 117, LINE 19- PAGE 119, LINE 10 IS HELD IN ABEYANCE FOR DEFENDANTS KING, PITTMAN, AND WINTERS AND KING TO SUBMIT THE EMAILS WITH A PRIVILEGE LOG WITHIN FIFTEEN DAYS OF THIS ORDER.
D. PITTMAN SHOULD BE ORDERED TO TESTIFY ABOUT WHETHER HE REVIEWED THE RIVERVIEW OPERATING AGREEMENT
SUSTAINED IN PART. THE COURT ORDERS MR. PITTMAN TO ANSWER THE FOLLOWING QUESTIONS ONLY VIA A WRITTEN DEPOSITION QUESTION SIGNED UNDER OATH:
1. PAGE 16, LINE 12
2. PAGE 17, LINE 11
3. PAGE 18, LINE 21
E. PITTMAN SHOULD BE ORDERED TO TESTIFY ABOUT WHETHER AND WHAT COMMUNICATIONS HE WAS HAVING WITH KING DURING THE WEEK OF DEPOSITIONS
HELD IN ABEYANCE. THE DEFENDANTS KING, PITTMAN, AND WINTERS AND KING SHALL SUBMIT THE EMAILS WITH A PRIVILEGE LOG WITHIN FIFTEEN DAYS OF THIS ORDER.

MAILED TO: DIANNE SMITH, PAULA QUILLIN, CHRISTINE LITTLE, BRUCE FREEMAN, FRED STOOPS, GEORGE MILES, AND ROBERT TAYLOR.

03-29-2012 O

ORDER / SEE ABOVE ENTRY / AFFIDAVIT OF MAILING

Document Available (#1018120458) Download document in TIFF format.TIFF Download document in PDF format.PDF

03-29-2012 CTFREE

KUEHN, DANA: ORDER ENTERED GRANTING THIRD PARTY DEFENDANT MITCHELL'S UNOPPOSED MOTION FOR SUMMARY JUDGMENT. (THE TACTS CONTESTED BY DEFENDANTS WINTERS AND KING, GREG PITTMAN AND MIKE KING ARE NOT INCLUDED IN THIS RULING.)

03-30-2012 CTFREE

KUEHN, DANA: MINUTE ORDER ENTERED.
THE COURT HAS FOR CONSIDERATION THE MOTION TO BIFURCATE, FILED JANUARY 30, 2012.

IT IS THEREFORE ORDERED BY THE COURT THAT THE MOTION SHALL BE DENIED.

MAILED TO: DIANNE SMITH, PAULA QUILLIN, CHRISTINE LITTLE, BRUCE FREEMAN, FRED STOOPS, GEORGE MILES AND ROBERT TAYLOR

03-30-2012 RESP

RESPONSE BY ADDITIONAL THIRD-PARTY DEFENDANTS RIVERSIDE LOTS LLC AND PALOMA CAPITAL LLC TO MOTION OF PEREFF DEFENDANTS TO COMPEL DISCOVERY / CERTIFICATE OF MAILING /

Document Available (#1018120865) Download document in TIFF format.TIFF Download document in PDF format.PDF
RIVERVIEW LOTS LLC
03-30-2012 O

MINUTE ORDER (MOTION TO BIFURCATE IS DENIED) / AFFIDAVIT OF MAILING

Document Available (#1018123122) Download document in TIFF format.TIFF Download document in PDF format.PDF

03-30-2012 CTFREE

KUEHN, DANA: MINUTE ORDER ENTERED.
THE COURT HAS FOR CONSIDERATION THE DEFENDANT PEREFF'S APPLICATION FOR EXTENSION OF TIME TO RESPOND TO MOTION FOR SUMMARY JUDGMENT, FILED MARCH 28, 2012.

IT IS THEREFORE ORDERED BY THE COURT THAT THE MOTION SHALL BE DENIED.

MAILED TO: DIANNE SMITH, PAULA QUILLIN, CHRISTINE LITTLE, BRUCE FREEMAN, FRED STOOPS, GEORGE MILES, ROBERT TAYLOR.

03-30-2012 O

MINUTE ORDER (SEE ENTRY ABOVE) / AFFIDAVIT OF MAILING

Document Available (#1018123338) Download document in TIFF format.TIFF Download document in PDF format.PDF

03-30-2012 APLI

APPLICATION OF PEREFF DEFTS TO FILE REPLY / CERTIFICATE OF MAILING (A/J)

Document Available (#1018122525) Download document in TIFF format.TIFF Download document in PDF format.PDF
PEREFF, STEPHEN C
04-04-2012 O

ORDER GRANTING THIRD PARTY DEFENDANT MITCHELL'S UNOPPOSED MOTION FOR SUMMARY JUDGMENT

Document Available (#1018226950) Download document in TIFF format.TIFF Download document in PDF format.PDF

04-09-2012 CTFREE

KUEHN, DANA: SETTLEMENT CONFERENCE ORDER ENTERED.

MAILED TO PROJECT EARLY SETTLEMENT

04-09-2012 TEXT

SEALED ATTORNEY/CLIENT AND WORK PRODUCT EMAILS REFERENCED IN WINTERS KING & ASSOCIATES INC MICHAEL J KING AND S GREGORY PITTMAN'S IN CAMERA RESPONSES TO THE COURT'S ORDER OF MARCH 29 2012

******************FILED UNDER SEAL DF***********************

04-09-2012 TEXT

ACKNOWLEDGMENT OF PARTIES FILING CONFIDENTIAL MATERIALS IN DISTRICT COURT CASE SIGNED FOR BY PAULA QUILLEN

Document Available (#1018227342) Download document in TIFF format.TIFF Download document in PDF format.PDF

04-09-2012 RESP

WINTERS KING & ASSOCIATES INC MICHAEL J KING AND S GREGORY PITTMAN'S IN CAMERA RESPONSES TO THE COURT'S ORDER OF MARCH 29, 2012 / A TO J

Document Available (#1018229715) Download document in TIFF format.TIFF Download document in PDF format.PDF
KING, MICHAEL J
04-10-2012 MO

ADD'L THIRD PARTY DEFTS' UNOPPOSED MOTOIN TOFILE REPLY BRIEF SUPPORTING MOTION TO TAKE THE DEPOSITON OF STEPHEN C PEREFF (A/J)

Document Available (#1018227944) Download document in TIFF format.TIFF Download document in PDF format.PDF
PALOMA CAPITAL LLC
04-10-2012 CTFREE

KUEHN, DANA: ORDER ENTERED DENYING ADDITIONALY THIRD-PARTY DEFENDANTS' UNOPPOSED MOTION TO FILE REPLY BRIEF SUPPORTING MOTION TO TAKE THE DEPOSITION OF STEPHEN C. PEREFF.

(ORDER TO BE PICKED UP FROM JUDGE'S OUT BOX AND FILED BY COUNSEL.)

04-11-2012 CTFREE

KUEHN, DANA: MINUTE ORDER ENTERED.
THE COURT HAS FOR CONSIDERATION THE DEFENDANT PEREFF'S APPLICATION TO FILE REPLY, FILED MARCH 30, 2012.

IT IS THEREFORE ORDERED BY THE COURT THAT THE MOTION SHALL BE DENIED.

MAILED TO: DIANNE SMITH, PAULA QUILLIN, CHRISTINE LITTLE, BRUCE FREEMAN, FRED STOOPS, GEORGE MILES, AND ROBERT TAYLOR.

04-11-2012 CTFREE

KUEHN, DANA: MINUTE ORDER ENTERED.
THE COURT HAS FOR CONSIDERATION THE MOTION OF PEREFF DEFENDANT'S TO STAY ORDER REGARDING RELEASE, FILED MARCH 9, 2012.

IT IS THEREFORE ORDERED BY THE COURT THAT THE DEFENDANT PEREFF'S MOTION TO STAY ORDER REGARDING RELEASE, SHALL BE DENIED.

MAILED TO: DIANNE SMITH, PAULA QUILLIN, CHRISTINE LITTLE, BRUCE FREEMAN, FRED STOOPS, GEORGE MILES, AND ROBERT TAYLOR.

04-11-2012 CTFREE

KUEHN, DANA: MINUTE ORDER ENTERED.
THE COURT HAS FOR CONSIDERATION THE PEREFF DEFENDANT'S MOTION TO STAY ACTION PENDING APPEAL, FILED MARCH 9, 2012.

IT IS THEREFORE ORDERED BY THE COURT THAT THE DEFENDANT PEREFF'S MOTION TO STAY ACTION PENDING APPEAL SHALL BE DENIED.

MAILED TO: DIANNE SMITH, PAULA QUILLIN, CHRISTINE LITTLE, BRUCE FREEMAN, FRED STOOPS, GEORGE MILES AND ROBERT TAYLOR.

04-11-2012 CTFREE

KUEHN, DANA: MINUTE ORDER ENTERED.
THE COURT HAS FOR CONSIDERATION THE PEREFF DEFENDANT'S MOTION TO COMPEL, FILED MARCH 14, 2012.

IT IS THEREFORE ORDERED BY THE COURT THAT THE DEFENDANT PEREFF'S MOTION TO COMPEL SHALL BE DENIED.

MAILED TO: DIANNE SMITH, PAULA QUILLIN, CHRISTINE LITTLE, BRUCE FREEMAN, FRED STOOPS, GEORGE MILES, AND ROBERT TAYLOR.

04-11-2012 CTFREE

KUEHN, DANA: MINUTE ORDER ENTERED.
THE COURT HAS FOR CONSIDERATION THE MOTION OF PEREFF DEFENDANT'S TO STAY DISCOVERY ORDER PENDING DISPOSITION OF ORIGINAL ACTION, FILED MARCH 9, 2012.

IT IS THEREFORE ORDERED BY THE COURT THAT THE DEFENDANT PEREFF'S MOTION TO STAY DISCOVERY ORDER PENDING DISPOSITION OF ORIGINAL ACTION SHALL BE GRANTED AS TO DISCOVERY ISSUE ONLY UNTIL CONCLUSION OF APPEAL.

MAILED TO: DIANNE SMITH, PAULA QUILLIN, CHRISTINE LITTLE, BRUCE FREEMAN, FRED STOOPS, GEORGE MILES, AND ROBERT TAYLOR.

04-11-2012 O

MINUTE ORDER / SEE ABOVE ENTRY / AFFIDAVIT OF MAILING

Document Available (#1018230787) Download document in TIFF format.TIFF Download document in PDF format.PDF

04-11-2012 O

MINUTE ORDER / DEFENDANT PEREFF'S MOTION TO COMPEL SHALL BE DENIED / 4-11-12 / AFFIDAVIT OF MAILING

Document Available (#1018230783) Download document in TIFF format.TIFF Download document in PDF format.PDF

04-11-2012 O

MINUTE ORDER / DEFENDANT PEREFF'S MOTION TO STAY ACTION [PENDING APPEAL SHALL BE DENIED / 4-11-12 / AFFIDAVIT OF MAILING

Document Available (#1018230779) Download document in TIFF format.TIFF Download document in PDF format.PDF

04-11-2012 O

MINUTE ORDER / DEFENDANT MOTION TO STAY ORDER REGARDING RELEASE SHALL BE DENIED, 4-11-12 / AFFIDAVIT OF MAILING

Document Available (#1018230775) Download document in TIFF format.TIFF Download document in PDF format.PDF

04-11-2012 O

MINUTE ORDER / DEFENDANT APPLICATION TO FILE REPLY MOTION DENIED / 4-11-12 / AFFIDAVIT OF MAILING

Document Available (#1018230771) Download document in TIFF format.TIFF Download document in PDF format.PDF

04-16-2012 O

ORDER / MOTION FOR SUMMARY JUDGMENT GRANTED / TIME EXTENDED 10 DAYS TO FILE SUMMARY JUDGMENT /DATED 3-6-12

Document Available (#1018298523) Download document in TIFF format.TIFF Download document in PDF format.PDF

04-16-2012 O

ORDER DENYING ADDITIONAL THIRD-PARTY DEFENDANTS' UNOPPOSED MOTION TO FILE REPLY BRIEF SUPPORTING MOTION TO TAKE THE DEJPOSITION OF STEPHEN C PEREFF/ ORDERED 4-10-12

Document Available (#1018298519) Download document in TIFF format.TIFF Download document in PDF format.PDF

04-16-2012 RESP

PLTF'S RESPONSE TO LAWYER DEFTS' IN CAMERA RESPONSES TO THECOURT'S MARCH 29, 2012 ORDER (C/J)

Document Available (#1018298620) Download document in TIFF format.TIFF Download document in PDF format.PDF
RIVERVIEW PARK ESTATES LLC
04-16-2012 NO

NOTICE TO COURT BY PLTF RIVERVIEW PARK ESATES LLC IN RESPONSE TO 3-29-12 ORDER (C/J)

Document Available (#1018298612) Download document in TIFF format.TIFF Download document in PDF format.PDF
RIVERVIEW PARK ESTATES LLC
04-17-2012 CTFREE

KUEHN, DANA: MINUTE ORDER ENTERED.
THE COURT HAS FOR CONSIDERATION THE MOTION TO TAKE THE DEPOSITION OF STEPHEN C. PEREFF BY ADDITIONAL THIRD-PARTY DEFENDANTS RIVERSIDE LOTS, LLC, AND PALOMA CAPITAL, LLC, FILED MARCH 5, 2012.

IT IS THEREFORE ORDERED BY THE COURT THAT MOTION IS GRANTED. THE DEPOSITION WILL BE LIMITED TO QUESTIONS REGARDING MR. PEREFF'S VALUATION OF THE PROPERTY OPINION.

MAILED TO: STEVEN HICKMAN, PAULA QUILLIN, BRUCE FREEMAN, FRED STOOPS, DIANNE SMITH, BOB TAYLOR, AND CHRISTINE LITTLE.

04-17-2012 CTFREE

KUEHN, DANA: MINUTE ORDER ENTERED.
THE COURT HAS FOR CONSIDERATION THE MOTION FOR PROTECTIVE ORDER REGARDING DEPOSITION NOTICES BY ADDITIONAL THIRD-PARTY DEFENDANTS RIVERSIDE LOTS, LLC, AND PALOMA CAPITAL, LLC, FILED MARCH 5, 2012.

IT IS THEREFORE ORDERED BY THE COURT THAT THE REQUEST FOR A PROTECTIVE ORDER FOR THE SUBPOENA FOR MR. KRUMME IS GRANTED, AS HE IS NOT A WITNESS LISTED IN THE CASE PER THE DEADLINES THAT HAVE BEEN SET NUMEROUS TIMES IN THIS 2007 CASE. THE REQUEST FOR A PROTECTIVE ORDER FOR MR. LEVISON IS GRANTED ONLY DUE TO A LACK OF COMPLIANCE WITH OK STATUTE TIT. 12§3230 (C) (5).

THE COURT WILL GRANT IMPERIAL A ONE WEEK EXTENSION FROM TODAY'S DATE TO REISSUE THE NOTICE. IF NOTICE IS NOT ISSUED, THE PROTECTIVE ORDER IS THEN GRANTED.

MAILED TO: STEVEN HICKMAN, PAULA QUILLIN, BRUCE FREEMAN, FRED STOOPS, DIANNE SMITH, BOB TAYLOR, AND CHRISTINE LITTLE.

04-17-2012 O

MINUTE ORDER (SEE ENTRY ABOVE) / AFFIDAVIT OF MAILING

Document Available (#1018300617) Download document in TIFF format.TIFF Download document in PDF format.PDF

04-17-2012 O

MINUTE ORDER (MOTION TO TAKE DEPOSITON OF STEPHEN C PEREFF IS GRANTED) / AFFIDAVIT OF MAILING

Document Available (#1018300621) Download document in TIFF format.TIFF Download document in PDF format.PDF

04-18-2012 CTFREE

KUEHN, DANA: MINUTE ORDER ENTERED.
THE COURT HAS FOR CONSIDERATION THE DEFENDANTS, WINTERS, KING & ASSOCIATES, MICHAEL J. KING AND S. GREGORY PITTMAN'S MOTION FOR SUMMARY JUDGMENT, FILED JANUARY 11, 2012.

IT IS THEREFORE ORDERED BY THE COURT THAT THE MOTION FOR SUMMARY JUDGMENT SHALL BE DENIED. QUESTIONS OF FACT EXIST AS TO WHETHER WINTERS, KING & ASSOCIATES REPRESENTED RIVERVIEW, AND IF THEY DID, WHEN THAT RELATIONSHIP WAS TERMINATED.

MAILED TO: STEVEN HICKMAN, PAULA QUILLIN, BRUCE FREEMAN, FRED STOOPS, DIANNE SMITH, BOB TAYLOR, CHRISTINE LITTLE

04-19-2012 O

MINUTE ORDER / SEE ABOVE ENTRY

Document Available (#1018301579) Download document in TIFF format.TIFF Download document in PDF format.PDF

04-19-2012 AM

AMENDMENT TO PETITION IN ERROR (C/DF)

Document Available (#1018300776) Download document in TIFF format.TIFF Download document in PDF format.PDF
IMPERIAL INVESTMENTS LLC
04-19-2012 B

BRIEF IN CHIEF OF APPELLANT (C/DF)

Document Available (#1018302113) Download document in TIFF format.TIFF Download document in PDF format.PDF
IMPERIAL INVESTMENTS LLC
04-19-2012 CTFREE

KUEHN, DANA: MINUTE ORDER ENTERED.
THE COURT HAS FOR CONSIDERATION THE SEALED ATTORNEY/CLIENT AND WORK PRODUCT EMAILS REFERENCED IN WINTERS, KING & ASSOCIATES, INC., MICHAEL J. KING AND S. GREGORY PITTMAN'S IN CAMERA RESPONSES TO THE COURT'S ORDER OF MARCH 29, 2012, FILED APRIL 9, 2012.

IT IS THEREFORE ORDERED BY THE COURT THAT THE COURT REVIEWED THE MATERIALS AND FINDS THAT THE MATERIAL IS PRIVILEGED.

MAILED TO: STEVEN HICKMAN, PAULA QUILLIN, BRUCE FREEMAN, FRED STOOPS, DIANNE SMITH, BOB TAYLOR, AND CHRISTINE LITTLE.

04-20-2012 O

MINUTE ORDER (SEE ENTRY ABOVE) / AFFIDAVIT OF MAILING

Document Available (#1018302649) Download document in TIFF format.TIFF Download document in PDF format.PDF

04-24-2012 O

ORDER FROM SUPREME COURT IN CASE #IN 110427. APPELLEES ARE DIRECTED TO RESPOND NO LATER THAN MAY 3 2012 TO APPELLANT'S MOTION FOR STAY IN DISTRICT COURT

Document Available (#1017946447) Download document in TIFF format.TIFF Download document in PDF format.PDF

04-27-2012 MO

MOTION FOR PROTECTIVE ORDER REGARDING NOTICE OF DEPOSITION BY ADDITIONAL THIRD-PARTY DEFENDANTS RIVERSIDE LOTS LLC AND PALOMA CAPITAL LLC AND AFFIDAVIT IN SUPPORT/ CERTIFICATE OF MAILING

Document Available (#1018408205) Download document in TIFF format.TIFF Download document in PDF format.PDF
RIVERVIEW LOTS LLC
04-30-2012 CRF

COURT REPORTER FEE-TRIAL ON MERITS
$ 20.00
04-30-2012 TEXT

APPENDIX TO DEFENDANTS WINTERS KING & ASSOCIATES INC MICHAEL J KING AND S GREGORY PITTMAN'S MOTION TO RECONSIDER / CERTIFICATE OF MAILING

Document Available (#1018408698) Download document in TIFF format.TIFF Download document in PDF format.PDF
KING, MICHAEL J
04-30-2012 CTFREE

KUEHN, DANA: PRETRIAL CONFERENCE COMES ON BEFORE THE COURT. STEVEN HICKMAN AND GEORGE MILES APPEARS FOR PEREFF AND IMPERIAL INVESTMENTS. CHRISTINE LITTLE APPEARS FOR PALOMA CAPITA AND RIVERVIEW LOTS.PAULA QUILLIN AND JOE FARRIS APPEAR FOR WKA. DAVID CORDELL AND BRUCE FREEMAN APPEARS FOR RIVERVIEW PARK ESTATES LLC.
DIANA CAVENAH REPORTED.
MR. HICKMAN MOVED FOR DEFAULT REGARDING THE ISSUES OF PEREFF VS RON MITCHELL. THE COURT GRANTED DEFAULT. ORDER TO BE SUBMITTED.
PRETRIAL ORDER ENTERED. JURY TRIAL PREVIOUSLY SET 8-13-12 FOR A FIRST UP TRIAL.

04-30-2012 MO

DEFENDANTS WINTERS KING &ASSOCIATES INC MICHAEL J KING AND S GREGORY PITTMAN'S MOTION TO RECONSIDER / AT O J / NO FEE/ CERTIFICATE OF SERVICE

Document Available (#1018408706) Download document in TIFF format.TIFF Download document in PDF format.PDF
PITTMAN, S. GREGORY
04-30-2012 MO

DEFENDANTS WINTERS KING & ASSOCIATED INC MICHAEL J KING AND S GREGORY PITTMAN'S MOTION REQUESTING ORAL ARGUMENT / A TO J / CERTIFICATE OF SERVICE

Document Available (#1018408702) Download document in TIFF format.TIFF Download document in PDF format.PDF
PITTMAN, S. GREGORY
04-30-2012 PTO

PRE-TRIAL CONFERENCE ORDER / PD

Document Available (#1018410126) Download document in TIFF format.TIFF Download document in PDF format.PDF

04-30-2012 CTFREE

KUEHN, DANA: ORDER ENTERED.
THE COURT HAS REVIEWED THE DOCUMENTS SUBMITTED BY DEFENDANT IMPERIAL FOR IN CAMERA INSPECTION PURSUANT TO THE 3/6/12 ORDER WHICH WAS THE RESULT OF THE 2/12/12 MOTION TO COMPEL. THERE ARE NO DOCUMENTS THAT SHOULD BE RELEASED, AS THE COURT FINDS THE DOCUMENTS PROVIDED ARE PRIVILEGED UNDER THE ATTORNEY-CLIENT PRIVILEGE.

THE COURT, AFTER READING AND CONSIDERING THE SUMMARY JUDGMENT MOTION FILED ON BEHALF OF THE DEFENDANTS PITTMAN, KING AND WINTERS & KING SHALL VACATE THE ORDER FILED 3/30/12 DENYING THE WKA DEFENDANTS' REQUEST TO BIFURCATE. THE ISSUES, AFTER REVIEW OF THE SUMMARY JUDGMENT MOTION, ARE FOUND TO BE A SINGLE INCIDENT AND CLAIM THAT SHOULD BE TRIED SEPARATELY FROM THE OTHER ISSUES IN THIS CASE. AFTER RECONSIDERING THE MOTION TO BIFURCATE ON THE COURT'S OWN MOTION, THE REQUEST TO BIFURCATE SHALL BE GRANTED. THE CASE OF WKA DEFENDANTS SHALL BE SET FOR TRIAL ON NOVEMBER 26, 2012.

MAILED TO: DIANNE SMITH, STEVEN HICKMAN, FRED STOOPS, ROBERT TAYLOR, DAVID CORDELL, JOSEPH FARRIS, LEE LEVINSON, DAVID CORDELL

04-30-2012 ACCOUNT

RECEIPT # 2012-2347883 ON 04/30/2012.
PAYOR:FRASIER FRASIER & HICKMAN LLP TOTAL AMOUNT PAID: $20.00.
LINE ITEMS:
CJ-2007-3592: $20.00 ON AC01 CLERK FEES.

05-03-2012 O

ORDER (CASE OF WKA DEFTS SHALL BE SET FOR TRIAL ON 11-26-12) / AFFIDAVIT OF MAILING

Document Available (#1018461249) Download document in TIFF format.TIFF Download document in PDF format.PDF

05-04-2012 RESP

PEREFF DEFENDANTS' RESPONSE TOMOTION FOR PROTECTIVE ORDER REGARING DEPASITION OF ADDITION AL THIR-PARTY DEFENDANTS / A TO J / CERTIFICATE OF MAILING

Document Available (#1018462558) Download document in TIFF format.TIFF Download document in PDF format.PDF
PEREFF, STEPHEN C
05-08-2012 CTFREE

KUEHN, DANA: JUDGMENT ENTERED. ( MEMORIALIZING THE COURT'S HEARING MINUTE OF 4-30-12 CONCERNING RON MITCHELL AND HARVARD HERITAGE TRUST)

05-09-2012 CTFREE

KUEHN, DANA: MINUTE ORDER ENTERED.
THE COURT HAS FOR CONSIDERATION THE NOTICE OF PEREFF DEFENDANT'S TO COMPEL DISCOVERY AS AGAINST PALOMA CAPITAL AND RIVERSIDE LOTS, FILED MARCH 12, 2012.

IT IS THEREFORE ORDERED BY THE COURT THAT THE MOTION, FILED MARCH 12, 2012, SHALL BE DENIED. PER THE ADDITIONAL THIRD PARTY DEFENDANT'S RESPONSE THE DISCOVERY EITHER DOES NOT EXIST OR HAS BEEN PROVIDED. ALSO, THE PARTIES HAVE A CONTINUING DUTY TO DISCLOSE UNDER ALL DISCOVERY SERVED.

MAILED TO: DIANNE SMITH, STEVEN HICKMAN, FRED STOOPS, ROBERT TAYLOR, DAVID CORDELL, JOSEPH FARRIS, LEE LIVINSON, AND CHRISTINE LITTLE

05-09-2012 O

MINUTE ORDER / SEE ENTRY ABOVE / AFFIDAVIT OF MAILING

Document Available (#1018463361) Download document in TIFF format.TIFF Download document in PDF format.PDF

05-09-2012 JUDG

JUDGMENT (SEE INSTRUMENT)

Document Available (#1018464769) Download document in TIFF format.TIFF Download document in PDF format.PDF

05-11-2012 O

ORDER FROM SUPREME COURT IN CASE #IN 110427. APPELLEES MOTION FOR AN EXTENSION OF TIME WITHIN WHICH TO FILE THE ANSWER BRIEF IS GRANTED. BRIEF SHALL BE FILED NO LATER THAN MAY 14 2012. NO FURTHER EXTENSIONS OF TIME ARE CONTEMPLATED. RULE 1.6(B) OF THE OSCR

Document Available (#1018465555) Download document in TIFF format.TIFF Download document in PDF format.PDF

05-18-2012 RESP

RESPONSE OF PLAINTIFF REIVERVIEW PARK ESTATES, LLC TO THE LAWYER DEFENDANTS' MOTION TO RECONSIDER (A-J)

Document Available (#1018540804) Download document in TIFF format.TIFF Download document in PDF format.PDF
RIVERVIEW PARK ESTATES LLC
05-21-2012 R

REPLY BRIEF OF APPELLANT / C TO D

Document Available (#1018604539) Download document in TIFF format.TIFF Download document in PDF format.PDF
IMPERIAL INVESTMENTS LLC
05-24-2012 AFD

AFFIDAVIT OF NON-COMPLIANCE IN SUPPORT OF DISMISSAL WITH PREJUDICE OF AMENDED ADDITIONAL THIRD PARTY CLAIMS / A TO J / CERTIFICATE OF MAILING

Document Available at Court Clerk's Office
PALOMA CAPITAL LLC
05-24-2012 MOC

STATUS OF MOTION TO COMPEL THE PEREFF PARTIES FIRLED OCTOBER 11 2011 BY ADDITIONAL THIR- PARTY DEGFENDANTS RIVERSIDE LOTS LLC AND PLAOMA CAPITAL LLC / CERTIFICATE OF MAILING

Document Available (#1018635405) Download document in TIFF format.TIFF Download document in PDF format.PDF
PALOMA CAPITAL LLC
05-24-2012 MOVAC

MOTION TO VACATE

Document Available (#1018542647) Download document in TIFF format.TIFF Download document in PDF format.PDF
$ 33.00
05-24-2012 OCISR

OKLAHOMA COURT INFORMATION SYSTEM REVOLVING FUND
$ 25.00
05-24-2012 CCADMIN02

COURT CLERK ADMINISTRATIVE FEE ON $2 COLLECTIONS
$ 0.20
05-24-2012 OCJC

OKLAHOMA COUNCIL ON JUDICIAL COMPLAINTS REVOLVING FUND
$ 2.00
05-24-2012 OCASA

OKLAHOMA COURT APPOINTED SPECIAL ADVOCATES
$ 5.00
05-24-2012 CCADMIN04

COURT CLERK ADMINISTRATIVE FEE ON COLLECTIONS
$ 0.50
05-24-2012 ACCOUNT

RECEIPT # 2012-2367366 ON 05/24/2012.
PAYOR:STOOPS TOTAL AMOUNT PAID: $65.70.
LINE ITEMS:
CJ-2007-3592: $33.00 ON AC01 CLERK FEES.
CJ-2007-3592: $0.70 ON AC31 COURT CLERK REVOLVING FUND.
CJ-2007-3592: $5.00 ON AC58 OKLAHOMA COURT APPOINTED SPECIAL ADVOCATES.
CJ-2007-3592: $2.00 ON AC59 OKLAHOMA COUNCIL ON JUDICIAL COMPLAINTS REVOLVING FUND.
CJ-2007-3592: $25.00 ON AC79 OCIS REVOLVING FUND.

05-30-2012 LT

LETTER SUBMITTED BY STEVEN R HICKMAN TO JUDGE KUEHN

Document Available (#1018638853) Download document in TIFF format.TIFF Download document in PDF format.PDF
HICKMAN, STEVEN R
05-30-2012 LT

LETTER FROM JUDGE KUEHN TO STEVEN R HICKMAN

Document Available (#1018638845) Download document in TIFF format.TIFF Download document in PDF format.PDF

05-31-2012 MO

MOTION FOR SANCTIONS AGAINST PEREFF PARTIES BY ADD'L THIRD PARTY DEFTS, RIVERSIDE LOTS LLC & PALOMA CAPITAL LLC & BRIEF IN SUPPORT

Document Available (#1018639177) Download document in TIFF format.TIFF Download document in PDF format.PDF
PALOMA CAPITAL LLC
06-04-2012 CTFREE

KUEHN, DANA: ORDER ENTERED GRANTING MOTION FOR PROTECTIVE ORDER REGARDING NOTICE OF DEPOSITION BY ADDITIONAL THIRD-PARTY DEFENDANTS, RIVERSIDE LOTS, LLC, AND PALOMA CAPITAL, LLC AND AFFIDAVIT IN SUPPORT.

06-04-2012 CTFREE

KUEHN, DANA: ORDER ENTERED GRANTING MOTION TO VACATE.

06-05-2012 AFD

SUPPLEMENTAL AFFIDAVIT OF NON-COMPLIANCE IN SUPPORT OF DISMISSAL WITH PREJUDICE OF AMENDED ADDITIONAL THIRD PARTY CLAIMS / CERTIFICAE OF MAILING / A TO J

Document Available at Court Clerk's Office
PALOMA CAPITAL LLC
06-05-2012 O

ORDER GRANTING MOTION FOR PROTECTIVE ORDER REGARDING NOTICE OF DEPOSITION BY ADDITIONAL THIRD-PARTY DEFENDANTS RIVERSIDE LOTS LLC AND PALAMO CAPITAL LLC AND AFFIDAVIT IN SUPPORT /

Document Available (#1018732183) Download document in TIFF format.TIFF Download document in PDF format.PDF

06-06-2012 MO

STEVEN HICKMAN AND RASIER FRASSIER & HICKMAN LLPS' UNOPPOSED MOTION FOR ORDER ALLOWING OVERSIZED SUMMAY JUDGMENT BRIEF / CERTIFICATE OF MAILING

Document Available (#1018732578) Download document in TIFF format.TIFF Download document in PDF format.PDF
HICKMAN, STEVEN R
06-08-2012 RAM

RECORD ON APPEAL IN SUPREME COURT CASE #IN 110427 WAS MAILED TO MICHAEL RICHIE CLERK OF THE APPELLATE COURTS.

INDEX OF RECORD CONSISTS OF: 3 VOLUMES ORIGINAL FILE PGS 1-574; 1 TRANSCRIPT

Document Available (#1018657095) Download document in TIFF format.TIFF Download document in PDF format.PDF

06-11-2012 CTFREE

KUEHN, DANA: ORDER ENTERED GRANTING THE UNOPPOSED MOTION FOR LEAVE TO FILE OVER-SIZED BRIEF IN SUPPORT OF MOTION FOR SUMMARY JUDGMENT OF ADDITIONAL THIRD-PARTY DEFENDANTS STEVEN HICKMAN AND FRASIER, FRASIER & HICKMAN, LLP

06-11-2012 RESP

RESPONSE TO AFFIDAVIT OF NON-COMPLIANCE (C/J)

Document Available (#1018734888) Download document in TIFF format.TIFF Download document in PDF format.PDF
PEREFF, STEPHEN C
06-12-2012 SERV

RETURN OF SERVICE/CERTIFIED MAIL TO MICHAEL RICHIE/ ON 6-11-12/ SIGNED PATRICK EBERLE

Document Available (#1018735103) Download document in TIFF format.TIFF Download document in PDF format.PDF

06-12-2012 MOVAC

MOTION TO VACATE ORDER GRANTING MOTION TO VACATE (A2J)

Document Available (#1018731742) Download document in TIFF format.TIFF Download document in PDF format.PDF
$ 33.00
06-12-2012 OCISR

OKLAHOMA COURT INFORMATION SYSTEM REVOLVING FUND
$ 25.00
06-12-2012 CCADMIN02

COURT CLERK ADMINISTRATIVE FEE ON $2 COLLECTIONS
$ 0.20
06-12-2012 OCJC

OKLAHOMA COUNCIL ON JUDICIAL COMPLAINTS REVOLVING FUND
$ 2.00
06-12-2012 OCASA

OKLAHOMA COURT APPOINTED SPECIAL ADVOCATES
$ 5.00
06-12-2012 CCADMIN04

COURT CLERK ADMINISTRATIVE FEE ON COLLECTIONS
$ 0.50
06-12-2012 O

ORDER (THIRD PARTY DEFTS GRANTED LEAVE TO FILE OVERSIZED BRIEF)

Document Available (#1018814637) Download document in TIFF format.TIFF Download document in PDF format.PDF

06-12-2012 ACCOUNT

RECEIPT # 2012-2380265 ON 06/12/2012.
PAYOR:FRASIER FRASIER HICKMAN TOTAL AMOUNT PAID: $65.70.
LINE ITEMS:
CJ-2007-3592: $33.00 ON AC01 CLERK FEES.
CJ-2007-3592: $0.70 ON AC31 COURT CLERK REVOLVING FUND.
CJ-2007-3592: $5.00 ON AC58 OKLAHOMA COURT APPOINTED SPECIAL ADVOCATES.
CJ-2007-3592: $2.00 ON AC59 OKLAHOMA COUNCIL ON JUDICIAL COMPLAINTS REVOLVING FUND.
CJ-2007-3592: $25.00 ON AC79 OCIS REVOLVING FUND.

06-13-2012 CTFREE

KUEHN, DANA: THE COURT HAS FOR CONSIDERATION THE MOTION TO COMPEL "PEREFF PARTIES", FILED BY ADDITIONAL THIRD PARTY DEFENDANTS RIVERSIDE AND PALOMA ON 10-11-11 IS DENIED IN PART AND GRANTED IN PART.

MOTION TO COMPEL INTERROGATORY #1 RESPONSE IS GRANTED. THE "PEREFF PARTIES" HAVE TEN (10) DAYS TO RESPOND WITH SPECIFICITY TO THAT REQUEST.

ALL OTHER REQUESTS TO COMPEL ARE DENIED.

MAILED TO: DIANNE SMITH, STEVEN HICKMAN, FRED STOOPS, ROBERT TAYLOR, DAVID CORDELL, JOSEPH FARRIS, LEE LEVINSON, AND DAVID CORDELL

06-13-2012 O

MINUTE ORDER (SEE ENTRY ABOVE) / AFFIDAVIT OF MAILING

Document Available (#1018816793) Download document in TIFF format.TIFF Download document in PDF format.PDF

06-13-2012 O

ORDER GRANTING MOTION TO VACATE / THIRD PARTY DEFENDAT'S MOTION TO VACAT JUDGMENT IS GRANTED

Document Available (#1018816867) Download document in TIFF format.TIFF Download document in PDF format.PDF

06-14-2012 LT

LETTER TO STEVEN HICKMAN FROM JUDGE KUEHN OF 6-11-12 / REF: CONFIRMATION OF PROPOSED ORDER TO OPPOSING COUNSEL

Document Available (#1018817458) Download document in TIFF format.TIFF Download document in PDF format.PDF

06-19-2012 RESP

RESPONSE TO MOTION FOR SANCTIONS / C TO J / CERTIFICATE OF MAILING

Document Available (#1018820537) Download document in TIFF format.TIFF Download document in PDF format.PDF
IMPERIAL INVESTMENTS LLC
06-20-2012 CTFREE

KUEHN, DANA: ORDER FOR HEARING ENTERED. MOTION TO RECONSIDER IS SET 8-29-12 AT 1:30PM.

06-20-2012 CM

CERTIFICATE OF MAILING ORDER FOR HEARING /

Document Available (#1018900554) Download document in TIFF format.TIFF Download document in PDF format.PDF
KING, MICHAEL J
06-20-2012 OH

ORDER FOR HEARING / HEARING ON THE MOTION TO RECONSIDER 8-29-12 @ 1:30 PM / CERTIFICATE OF SERVICE

Document Available (#1018900550) Download document in TIFF format.TIFF Download document in PDF format.PDF

06-21-2012 CTFREE

KUEHN, DANA: MINUTE ORDER ENTERED.
THE COURT HAS FOR CONSIDERATION THE ORDER OF DISMISSAL WITH PREJUDICE OF AMENDED ADDITIONAL THIRD PARTY CLAIMS.

IT IS THEREFORE ORDERED BY THE COURT THAT THE ORDER OF DISMISSAL WITH PREJUDICE OF AMENDED ADDITIONAL THIRD PARTY CLAIMS SHALL BE HELD IN ABEYANCE. DEFENDANT IMPERIAL SENT ANOTHER RELEASE WHICH WAS NOTARIZED WITH AN ORDER BUT IT DID NOT STATE WHETHER OPPOSING COUNSEL HAD SEEN THE PROPOSED ORDER.

THE COURT NOTIFIED MR. HICKMAN OF HIS NEED TO INFORM ALL PARTIES OF PRESENTATION OF THE ORDER BEFORE THE COURT WOULD SIGN.

MAILED TO: DIANNE SMITH, STEVEN HICKMAN, FRED STOOPS, ROBERT TAYLOR, DAVID CORDELL, JOSEPH FARRIS, AND CHRISTINE LITTLE.

06-21-2012 O

MINUTE ORDER (SEE ENTRY ABOVE) / AFFIDAVIT OF MAILING

Document Available (#1018900826) Download document in TIFF format.TIFF Download document in PDF format.PDF

06-21-2012 RESP

SUPPLEMENTAL RESPONSE TO AFFIDAVIT/SUPPLEMENTAL AFFIDAVIT OF NON-COMPLIANCE/COURT LETTERS / C TO J / CERTIFICATE OF MAILING

Document Available (#1018900732) Download document in TIFF format.TIFF Download document in PDF format.PDF
IMPERIAL INVESTMENTS LLC
06-22-2012 AFD

AFFIDAVIT OF MAILING ORDER GRANTING MOTION FOR PROTECTIVE ORDER REGARDING NOTICE OF DEPOSITON BY ADD'L THIRD PARTY DEFTS, RIVERSIDE LOTS LLC & PALOMA CAPITAL INC

Document Available at Court Clerk's Office
PALOMA CAPITAL LLC
06-22-2012 RESP

RESPONSE BY ADD'L THIRD PARTY DEFTS, RIVERSIDE LOTS LLC & PALOMA CAPITAL LLC TO THE PEREFF DEFTS' SUPPLEMENTAL RESPONSE TO AFFIDAVIT OF NON-COMPLIANCE/COURT LETTERS

Document Available (#1018900868) Download document in TIFF format.TIFF Download document in PDF format.PDF
RIVERVIEW LOTS LLC
06-25-2012 CTFREE

KUEHN, DANA: ORDER ENTERED ON ADDITIONAL THIRD PARTY DEFENDANTS, RIVERSIDE LOTS, LLC, AND PALOMA CAPITAL, LLC'S MOTION FOR SANCTIONS AGAINST PEREFF PARTIES.

THE MOTION FOR SANCTIONS IS GRANTED IN PART AND DENIED IN PART.

(SEE INSTRUMENT)

MAILED TO: STEVEN HICKMAN, PAULA QUILLIN, BRUCE FREEMAN, FRED STOOPS, DIANNE SMITH, BOB TAYLOR AND CHRISTINE LITTLE

06-26-2012 O

ORDER ON ADDITIONAL THIRD PARTY DEFENDANTS REIVERSIDE LOTS LLC AND PALOMA CAPITAL LLC'S MOTION FOR SANCTION AGAINST PEREFF PARTIES / SEE ABOVE ENTRY / AFFIDAVIT OF MAILING

Document Available (#1018903214) Download document in TIFF format.TIFF Download document in PDF format.PDF

07-03-2012 MOD

MOTION TO DISMISS WITHOUT PREJUCICE OF THIRD-PARTY DEFENDANT RON MITCHELL A TO J / CERTIFICATE OF MAILING

Document Available (#1018956739) Download document in TIFF format.TIFF Download document in PDF format.PDF
MITCHELL, RON
07-06-2012 CTFREE

KUEHN, DANA: ORDER ENTERED. (EDITED BY THE COURT)

07-09-2012 CTFREE

KUEHN, DANA: MINUTE ORDER ENTERED.
THE COURT HAS FOR CONSIDERATION THE MOTION FOR SANCTIONS AGAINST PEREFF PARTIES BY ADDITIONAL THIRD-PARTY DEFENDANTS, RIVERSIDE LOTS, LLC, AND PALOMA CAPITAL, LLC, FILED MAY 31, 2012.

IT IS THEREFORE ORDERED BY THE COURT THAT THE MOTION SHALL BE DENIED.

MAILED TO: DIANNE SMITH, STEVEN HICKMAN, FRED STOOPS, ROBERT TAYLOR, DAVID CORDELL, JOSEPH FARRIS AND CHRISTINE LITTLE.

07-09-2012 REQ

REQUEST OF ADD'L THIRD PARTY DEFTS FOR NONJURY TRIAL (A/J)

Document Available (#1018959801) Download document in TIFF format.TIFF Download document in PDF format.PDF
RIVERVIEW PARK ESTATES LLC
07-10-2012 O

MINUTE ORDER / AFFADAVIT OF MAILING
SEE ABOVE

Document Available (#1018960412) Download document in TIFF format.TIFF Download document in PDF format.PDF

07-13-2012 MOLIM

ADD'L THIRD PARTY DEFTS' MOTION IN LIMINE TO EXCLUDE THE TESTIMONY OF STEPHEN C PEREFF REGARDING REAL ESTATE VAULE, WITH SUPPORTING BRIEF (AJ/)

Document Available (#1019039572) Download document in TIFF format.TIFF Download document in PDF format.PDF
PALOMA CAPITAL LLC
07-20-2012 REQ

REQUEST OF ADDITIONAL THRID-PARTY DEFENDANTS FOR CLARIFICATION /A TO J / CERTIFICATE OF MAILING

Document Available (#1019045107) Download document in TIFF format.TIFF Download document in PDF format.PDF
RIVERVIEW LOTS LLC
07-24-2012 REQ

REQUEST OF ADDITIONAL THIRD-PARTY DEFENDANTS FOR PERMISSION / A TO J / CERTIFICATE OF MAILING

Document Available (#1019102396) Download document in TIFF format.TIFF Download document in PDF format.PDF
RIVERVIEW LOTS LLC
07-24-2012 RESP

RESPONSE OF PEREFF DEFENDANTS TO REQUEST FOR NON-JURY TRIAL / A TO J / CERTIFICATE OF MAILING

Document Available (#1019103583) Download document in TIFF format.TIFF Download document in PDF format.PDF
IMPERIAL INVESTMENTS LLC
07-25-2012 CTFREE

KUEHN, DANA: MINUTE ORDER ENTERED.
THE COURT VACATES THE ORDER OF 7-9-12. THE ORDER OF 6-25-12 STANDS AS THE RULING ON ADDITIONAL THIRD-PARTY DEFENDANT'S MOTION FOR SANCTIONS FILED 5-31-12.
MAILED TO: DIANNE SMITH, STEVEN HICKMAN, FRED STOOPS, ROBERT TAYLOR, DAVID CORDELL, JOSEPH FARRIS AND CHRISTINE LITTLE.

07-25-2012 O

MINUTE ORDER (SEE ENTRY ABOVE) // AFFIDAVIT OF MAILING

Document Available (#1019104498) Download document in TIFF format.TIFF Download document in PDF format.PDF

07-27-2012 DISPDNC

KUEHN, DANA: ORDER ENTERED GRANTING THIRD-PARTY DEFT RON MITCHELL'S MOTION TO DISMISS WITHOUT PREJUDICE
6 PEREFF, STEPHEN C
07-27-2012 CTFREE

KUEHN, DANA:
MINUTE ORDER ENTERED.

NOW, ON THIS 27TH DAY OF JULY, 2012, THE COURT HAS FOR CONSIDERATION THE PEREFF DEFENDANTS' AND IMPERIAL INVESTMENTS, LLC'S MOTION TO VACATE ORDER GRANTING MOTION TO VACATE, FILED JUNE 13, 2012.

THE COURT FINDS THAT THE MOTION IS DENIED.

IT IS THEREFORE ORDERED BY THE COURT THAT THE MOTION TO VACATE, FILED JUNE 13, 2012, IS DENIED.

DONE THIS 27TH DAY OF JULY, 2012.

NOTICE TO: STEVEN R HICKMAN, BRUCE W FREEMAN, DIANNE L SMITH, CHRISTINE LITTLE, PAULA QUILLIN, FRED STOOPS, AND BOB TAYLOR.

07-30-2012 TEXT

PLTF'S PROPOSED JURY INSTRUCTIONS (C/J)

Document Available (#1019188130) Download document in TIFF format.TIFF Download document in PDF format.PDF
RIVERVIEW PARK ESTATES LLC
07-30-2012 TEXT

PLTF'S PROPOSED FINDINGS OF FACT & CONCLUSIONS OF LAW (C/J)

Document Available (#1019188134) Download document in TIFF format.TIFF Download document in PDF format.PDF
RIVERVIEW PARK ESTATES LLC
07-30-2012 TEXT

ADD'L THIRD PARTY DEFTS' STATEMENT REGARDING JURY INSTRUCTIONS / CERTIFICATE OF SERVICE

Document Available (#1019188089) Download document in TIFF format.TIFF Download document in PDF format.PDF
RIVERVIEW LOTS LLC
07-30-2012 TEXT

ADD'L THIRD PARTY DEFTS' PROPOSED FINDINGS OF FACT & CONCLUSIONS OF LAW

Document Available (#1019188093) Download document in TIFF format.TIFF Download document in PDF format.PDF
RIVERVIEW LOTS LLC
07-30-2012 B

TRIAL BRIEF OF PEREFF DEFENDANTS / CERTIFICATE OF MAILING

Document Available (#1019104709) Download document in TIFF format.TIFF Download document in PDF format.PDF
IMPERIAL INVESTMENTS LLC
07-30-2012 TEXT

PROPOSED FINDINGS OF FACT AND CONCLUSIONS OF LAW BY PEREFF DEFENDANTS / CERTIFICATE OF MAILING

Document Available (#1019104713) Download document in TIFF format.TIFF Download document in PDF format.PDF
IMPERIAL INVESTMENTS LLC
07-30-2012 REQ

REQUEST JURY INSTRUCTIONS OF PEREFF DEFENDANTS / CERTIFICATE OF MAILING

Document Available (#1019104642) Download document in TIFF format.TIFF Download document in PDF format.PDF
IMPERIAL INVESTMENTS LLC
07-31-2012 CTFREE

KUEHN, DANA: IN CAMERA HEARING HELD. JUDGE RECUSES FROM ADDITIONAL 3RD PARTY DEFT CLAIMS AGAINST STEVE HICKMAN AND FRASIER FRASIER AND HICKMAN.

07-31-2012 RESP

RESPONSE TO MOTION IN LIMINE ON TESTIMONY OF PEREFF (A/J)

Document Available (#1019189957) Download document in TIFF format.TIFF Download document in PDF format.PDF
PEREFF, STEPHEN C
08-02-2012 CTFREE

KUEHN, DANA: ORAL REQUEST FOR IN CAMERA CONFERENCE IS SET FOR 8-7-12 AT 10:00 AM IN ROOOM 701. ROBERT TAYLOR PROVIDING NOTICE TO PARTIES.

08-03-2012 O

ORDER GRANTING THIRD-PARTY DEFENDANT RON MITCHELLS' MOTION TO DISMISS WITHOUT PREJUDICE /

Document Available (#1019191594) Download document in TIFF format.TIFF Download document in PDF format.PDF

08-07-2012 CTFREE

KUEHN, DANA: IN CAMERA HEARING HELD. ROBERT TAYLOR PRESENT FOR THIRD PARTY DEFTS STEVE HICKMAN AND FRASIER FRASIER & HICKMAN; CHRISTINE LITTLE PRESENT FOR 3RD PARTY DEFTS PALOMA CAPITAL AND RIVERSIDE LOTS; AND GEORGE MILES PRESENT FOR DEFTS IMPERIAL INVESTMENTS, PEREFF PROPERTIES, AND STEPHEN PEREFF. FROM 7-31-12 IN CAMERA HEARING, JUDGE KUEHN CONTINUES TO RECUSE FROM ADDITIONAL 3RD PARTY DEFT CLAIMS AGAINST STEVE HICKMAN AND FRASIER FRASIER AND HICKMAN.

CASE TRANSFERRED TO PRESIDING JUDGE FOR REASSIGNMENT FOR REASON OF CONFLICT, PER TRANSFER ORDER ENTERED.

08-09-2012 MO

ADD'L THIRD PARTY DEFTS' MOTION TO FILE REPLY BRIEF SUPPORTING REQUEST FOR NONJURY TRIAL (A/J)

Document Available (#1019269523) Download document in TIFF format.TIFF Download document in PDF format.PDF
PALOMA CAPITAL LLC
08-09-2012 O

MINUTE ORDER / MOTION TO VACATE FILED JUNE 13,2012 IS DENIED / AFFIDAVIT OF MAILING

Document Available (#1019269886) Download document in TIFF format.TIFF Download document in PDF format.PDF

08-10-2012 CTFREE

KUEHN, DANA: ORDER GRANTING REQUEST OF ADDITIONAL THIRD PARTY DEFTS FOR NONJURY TRIAL SUBMITTED BY DIANNE SMITH AND SIGNED BY THE COURT WITH THE ADDITIONAL LANGUAGE: CAUSES OF ACTION SHALL BE SET FOR NON-JURY TRIAL AFTER THE VERDICT IN THE 8-13-12 JURY TRIAL. THE COURT WILL BE BOUND BY THOSE VERDICTS IN THE NON-JURY TRIAL AS CITED BY PEREFF DEFENDANTS (BEACON THEATRES). THE COURT WILL HOLD DECISION FOR ADDITIONAL THIRD PARTY DEFTS' MOTION IN LIMINE FILED 7-13-12 ON MR. PEREFF UNTIL THE NON-JURY TRIAL AS THE MOTION REFERS TO A NON-JURY ISSUE.

08-10-2012 O

ORDER GRANTING REQUEST FOR ADD'L THIRD PARTY DEFTS FOR NON-JURY TRIAL / CERTIFICATE OF MAILING

Document Available (#1018115964) Download document in TIFF format.TIFF Download document in PDF format.PDF

08-13-2012 MO

MOTION TO QUASH BY ADDITIONAL THIRD-PARTY DEFENDANTS RIVERSIDE LOTS LLC AND PALOMA CAPITAL LLC / A TO J / CERTIFICATE OF MAILING

Document Available (#1019270128) Download document in TIFF format.TIFF Download document in PDF format.PDF
RIVERVIEW LOTS LLC
08-13-2012 CTFREE

KUEHN, DANA: AMENDED ORDER ENTERED AMENDING THE COURT'S ORDER OF 8-10-12 TO STATE "THE COURT WILL BE BOUND BY THOSE VERDICTS IN THE JURY TRIAL AS CITED BY PEREFF DEFENDANTS (BEACON THEATRES) / AFD OF MAILING BY CLERK.

08-13-2012 O

AMENDED ORDER (SEE ENATRY ABOVE) / AFFIDAVIT OF MAILING

Document Available (#1019271466) Download document in TIFF format.TIFF Download document in PDF format.PDF

08-13-2012 CTFREE

KUEHN, DANA.: JURY TRIAL IS IN PROGRESS; SEPARATE MINUTE TO BE SUBMITTED AT CONCLUSION OF TRIAL. PLAINTIFF REPRESENTED BY BRUCE FREEMAN. DEFENDANTS IMPERIAL INVESTMENTS AND PEREFFS REPRESENTED BY STEVE HICKMAN.

08-14-2012 SS

TRIAL SUBPOENA SERVED ON WILLIAM L KNIGHT, PERSONAL SERVICE ON 8-13-12 BY PROCESS SERVER

Document Available (#1019272123) Download document in TIFF format.TIFF Download document in PDF format.PDF

08-22-2012 CTFREE

KUEHN, DANA: CASE CALLED FOR JURY TRIAL ON AUGUST 13, 2012. BOTH SIDES PRESENT IN OPEN COURT AND ANNOUNCE READY FOR TRIAL. PLAINTIFF PRESENT AND REPRESENTED BY BRUCE FREEMAN. DEFENDANTS IMPERIAL INVESTMENTS, LLC, STEPHEN PEREFF, INC., STEPHEN C. PEREFF AND PEREFF PROPERTIES REPRESENTED BY STEVEN HICKMAN. THIRD PARTY DEFENDANTS WARING FULTON, OWL CREEK BOAT WORKS, JOHN SMITH AND SMITHHERITAGE REPRESENTED BY BRUCE FREEMAN.

THE JURORS ARE CALLED AND SWORN TO QUALIFICATIONS. THE JURY IS IMPANELED AND EXAMINED FOR CAUSE. THE JURORS ARE ACCEPTED FOR CAUSE.

OPENING STATEMENTS ARE MADE. SIX (6) WITNESSES SWORN. RULE WAS INVOKED. COURT REPORTER DIANA CAVENAH. PLAINTIFF PRESENTS EVIDENCE AND RESTS. DEFENDANT DEMURS AND DEMURRER IS SUSTAINED AS TO THE FOLLOWING ISSUES:
-ISSUE #2: CAUSE #2 - DAMAGES FROM LIS PENDENS NOTICE
-ISSUE #4: CAUSE #4 - SLANDER OF TITLE
-ISSUE #7: CAUSE #5 - CONVERSION (AS TO STEPHEN N. PEREFF ONLY)
-ISSUE #8: CAUSE #6 - UNJUST ENRICHMENT
-ISSUE #9: CAUSE #7 - FRAUD (AS TO IMPERIAL INVESTMENTS, LLC, STEPHEN C. PEREFF AND STEPHEN N. PEREFF)
-ISSUE #10: CAUSE #8 - TORTIOUS INTERFERENCE W/ CONTRACTUAL RELATIONSHIPS (AS TO STEPHEN N. PEREFF ONLY)
-ISSUE #11: CAUSE #9 - CIVIL CONSPIRACY (AS TO IMPERIAL INVESTMENTS, LLC, STEPHEN C. PEREFF AND STEPHEN N. PEREFF)

DEFENDANT PRESENTS EVIDENCE AND RESTS. DEFENDANT RENEWS HIS DEMURRER AND THE DEMURRER IS OVERRULED. PLAINTIFF MOVES FOR DIRECTED VERDICT AND IS OVERRULED. BOTH SIDES REST.

THE JURY IS INSTRUCTED AS TO THE LAW. CLOSING ARGUMENTS ARE MADE. THE SWEARING OF THE BAILIFF IS WAIVED AND ON AUGUST 20, 2012, AT 2:30 P.M., THE JURY RETIRES FOR DELIBERATION IN CUSTODY OF THE BAILIFF. ON AUGUST 20, 2012, AT 6:00 P.M., THE JURY RETURNS INTO OPEN COURT WITH THEIR VERDICT, WHICH IS READ IN OPEN COURT, ORDERED RECORDED AND FILED, AND IS, TO WIT:

"WE, THE JURY, IMPANELED AND SWORN IN THE ABOVE ENTITLED CAUSE, DO, UPON OUR OATHS, FIND THE ISSUES IN FAVOR OF THE PLAINTIFF RIVERVIEW PARK ESTATES AND AGAINST STEPHEN C. PEREFF AND IMPERIAL INVESTMENTS, AND FIX THE DOLLAR AMOUNT OF ITS DAMAGES IN THE SUM OF $1,870,000.00; JURORS CONCURRING; SIGNED M****J****, FOREPERSON."
(FROM BLUE VERDICT FORM - INTERFERENCE CLAIM AGAINST IMPERIAL INVESTMENTS AND STEPHEN C. PEREFF)

-AND-

"WE, THE JURY, IMPANELED AND SWORN IN THE ABOVE ENTITLED CAUSE, DO, UPON OUR OATHS, FIND THE ISSUES IN FAVOR OF THE PLAINTIFF AND AGAINST STEPHEN C. PEREFF, AND FIX THE DOLLAR AMOUNT OF ITS DAMAGES IN THE SUM OF $400,000.00; JURORS CONCURRING; SIGNED M****J****, FOREPERSON."
(FROM BLUE VERDICT FORM - CONVERSION CLAIM AGAINST IMPERIAL INVESTMENTS, PEREFF PROPERTIES, STEPHEN C. PEREFF AND STEPHEN PEREFF, INC.)

-AND-

"WE, THE JURY, IMPANELED AND SWORN IN THE ABOVE ENTITLED CAUSE, DO, UPON OUR OATHS, FIND THE ISSUES IN FAVOR OF THE DEFENDANT RIVERVIEW PARK ESTATES, LLC, AND FIX THE DOLLAR AMOUNT OF ITS DAMAGES IN THE SUM OF $741,000.00; JURORS CONCURRING; SIGNED M****J****, FOREPERSON."
(FROM BLUE VERDICT FORM -BREACH OF CONTRACT CLAIM AGAINST OWL CREEK BOAT WORKS, RIVERVIEW PARK ESTATES, LLC AND SMITHHERITAGE)

-AND-

"WE, THE JURY, IMPANELED AND SWORN IN THE ABOVE ENTITLED CAUSE, DO, UPON OUR OATHS, FIND THE ISSUES IN FAVOR OF THE WARING FULTON, OWL CREEK BOAT WORKS, JOHN SMITH AND SMITHHERITAGE ON DEFENDANT'S CLAIM FOR INTERFERENCE; JURORS CONCURRING; SIGNED M****J****, FOREPERSON."
(FROM PINK VERDICT FORM - INTERFERENCE CLAIM AGAINST WARING FULTON, OWL CREEK BOAT WORKS, JOHN SMITH AND SMITHHERITAGE)

JURY DISCHARGED.

08-22-2012 TEXT

STATEMENT OF THE CASE

Document Available (#1019382462) Download document in TIFF format.TIFF Download document in PDF format.PDF

08-22-2012 TEXT

JURY MINUTE

Document Available at Court Clerk's Office

08-22-2012 V

BLUE VERDICT FORM / INTERFERENCE CLAIM AGAINST IMPERIAL INVESTMENTS AND STEPHEN C PEREFF / SIGNED BY FOREPERSON

Document Available (#1019382470) Download document in TIFF format.TIFF Download document in PDF format.PDF

08-22-2012 V

PINK VERDICT FORM / INTERFERENCE CLAIM AGAINST IMPERIAL INVESTMENTS AND STEPHEN C PEREFF / NOT SIGNED

Document Available (#1019382466) Download document in TIFF format.TIFF Download document in PDF format.PDF

08-22-2012 V

BLUE VERDICT FORM / INTERFERENCE CLAIM AGAINST WARING FULTON, OWL CREEK BOAT WORKS, JOHN SMITH, AND SMITHHERITAGE / NOT SIGNED

Document Available (#1019273818) Download document in TIFF format.TIFF Download document in PDF format.PDF

08-22-2012 V

PINK VERDICT FORM / INTERFERENCE CLAIM AGAINST WARING FULTON, OWL CREEK BOAT WORKS, JOHN SMITH AND SMITHHERITAGE / SIGNED BY FOREPERSON

Document Available (#1019273814) Download document in TIFF format.TIFF Download document in PDF format.PDF

08-22-2012 V

BLUE VERDICT FORM / BREACH OF CONTRACT CLAIM AGAINST OWL CREEK BOAT WORKS, RIVERVIEW PARK ESTATES, LLC, AND SMITHHERITAGE / SIGNED BY FOREPERSON

Document Available (#1019273810) Download document in TIFF format.TIFF Download document in PDF format.PDF

08-22-2012 V

PINK VERDICT FORM / BREACH OF CONTRACT CLAIM AGAINST WARING FULTON, OWL CREEK BOAT WORKS, RIVERVIEW PARK ESTATES AND SMITHHERITAGE / NOT SIGNED

Document Available (#1019273806) Download document in TIFF format.TIFF Download document in PDF format.PDF

08-22-2012 V

PINK VERDICT FORM / CONVERSION CLAIM AGAINST IMPERIAL INVESTMENTS, PEREFF PROPERTIES STEPHEN PEREFF INC., AND STEPHEN C PEREFF / NOT SIGNED

Document Available (#1019273802) Download document in TIFF format.TIFF Download document in PDF format.PDF

08-22-2012 V

BLUE VERDICT FORM / CONVERSION CLAIM AGAINST IMPERIAL INVESTMENTS, PEREFF PROPERTIES, STEPHEN C PEREFF AND STEPHEN INC / SIGNED BY FOREPERSON

Document Available (#1019273798) Download document in TIFF format.TIFF Download document in PDF format.PDF

08-22-2012 CNOTE

CORRECTION TO JURY TRIAL MINUTE ENTERED 8-22-12 ABOVE AS TO THE BLUE VERDICT FORM-BREACH OF CONTRACT AGAINST OWL CREEK BOAT WORKS, RIVERVIEW PARK ESTATES, LLC AND SMITHHERITAGE (CORRECTION AT ^):

"WE, THE JURY, IMPANELED AND SWORN IN THE ABOVE ENTITLED CAUSE, DO, UPON OUR OATHS, FIND THE ISSUES IN FAVOR OF THE DEFENDANT ^AGAINST^ RIVERVIEW PARK ESTATES, LLC, AND FIX THE DOLLAR AMOUNT OF ITS DAMAGES IN THE SUM OF $741,000.00; JURORS CONCURRING; SIGNED M****J****, FOREPERSON."
(FROM BLUE VERDICT FORM -BREACH OF CONTRACT CLAIM AGAINST OWL CREEK BOAT WORKS, RIVERVIEW PARK ESTATES, LLC AND SMITHHERITAGE)

08-23-2012 COPY

COPIES CHARGED
$ 2.50
08-23-2012 ADJUST

ADJUSTING ENTRY: MONIES DUE TO AC09-CARD ALLOCATION
$ 0.07
08-23-2012 ACCOUNT

ADJUSTING ENTRY: MONIES DUE TO THE FOLLOWING AGENCIES REDUCED BY THE FOLLOWING AMOUNTS:
CJ-2007-3592: AC01 CLERK FEES -$0.07

08-23-2012 ACCOUNT

RECEIPT # 2012-2425663 ON 08/23/2012.
PAYOR:LYON/BETHANY A TOTAL AMOUNT PAID: $2.50.
LINE ITEMS:
CJ-2007-3592: $2.43 ON AC01 CLERK FEES.
CJ-2007-3592: $0.07 ON AC09 CARD ALLOCATIONS.

08-24-2012 REQ

AFFITIONAL THIRD-PARTY DEFENDANTS' REQUEST FOR REASSIGNMENT / A TO J / CERTIFICATE OF MAILING

Document Available (#1019388039) Download document in TIFF format.TIFF Download document in PDF format.PDF
RIVERVIEW LOTS LLC
08-27-2012 CTFREE

KUEHN, DANA: ORDER ENTERED GRANTING REQUEST OF ADDITIONAL THIRD PARTY DEFTS FOR PERMISSION - ALLOWED TO REMOVE ORIGINAL RELEASES OF CAVEAT AND LIS PENDENS FROM THE COURT'S UNFILED ORDER ENTERED 7-6-12 AND TO REPLACE THE ORIGINAL RELEASES WITH COPIES AND TO FILE THE ORDER WITH THE COURT CLERK.

08-27-2012 O

ORDER GRANTING REQUEST OF ADD'L THIRD PARTY DEFTS FOR PERMISSION / CERTIFICATE OF MAILING

Document Available (#1019388112) Download document in TIFF format.TIFF Download document in PDF format.PDF

08-27-2012 O

ORDER / ON 7-6-12/ RELEASES BY IMPERIAL INVESTMENTS LLC / COURT ACKNOWLEDGES THAT THESE RELEASES ARE SIGNED AND NOTARIZED IN ACCORDANCE WIHT THE ORDER OF THE COURT, PARTICULARLY THIS COURT'S ORDER OF 2-27-12 AND ARE IN COMPLIANCE THEREWITH .

Document Available (#1019388116) Download document in TIFF format.TIFF Download document in PDF format.PDF

08-29-2012 CTFREE

KUEHN, DANA: CASE COMES ON FOR HEARING ON DEFTS WINTER KING & ASSOCIATES, ET AL MOTION TO RECONSIDER. BRUCE FREEMAN PRESENT FOR PLAINTIFF; MICHAEL KING AND S GREGORY PITTMAN APPEAR WITH COUNSEL PAULA QUILLIN; GEORGE MILES PRESENT FOR DEFTS. DIANA CAVENAH-COURT REPORTER.

DECISION HELD IN ABEYANCE.

08-30-2012 CTFREE

KUEHN, DANA: MINUTE ORDER ENTERED.

NOW, ON THIS 30TH DAY OF AUGUST, 2012, THE COURT HAS FOR CONSIDERATION DEFENDANTS, WINTERS, KING & ASSOCIATES, INC., MICHAEL J. KING AND S. GREGORY PITTMAN'S MOTION TO RECONSIDER, FILED APRIL 30, 2012 AND HEARING HELD ON AUGUST 29, 2012.

IT IS THEREFORE ORDERED BY THE COURT THAT THE MOTION IS GRANTED.

DONE THIS 30TH DAY OF AUGUST, 2012.

NOTICE MAILED BY CLERK TO PARTIES LISTED ON AFFIDAVIT OF MAILING / 9-5-12

08-30-2012 CNOTE

CASE NOTE: JURY TRIAL SET ON 11-26-12 IS STRICKEN (SEE MINUTE ORDER ABOVE)

09-04-2012 MONT

MOTION OF PEREFF AND IMPERIAL FOR JUDGMENT NOV OR, ALTERNATIVELY, FOR NEW TRIAL REGUARDING CERTAIN CLAIMS AGAINST THEN BY DEFS ATTY

Document Available (#1019445715) Download document in TIFF format.TIFF Download document in PDF format.PDF
$ 33.00
09-04-2012 OCISR

OKLAHOMA COURT INFORMATION SYSTEM REVOLVING FUND
$ 25.00
09-04-2012 CCADMIN02

COURT CLERK ADMINISTRATIVE FEE ON $2 COLLECTIONS
$ 0.20
09-04-2012 OCJC

OKLAHOMA COUNCIL ON JUDICIAL COMPLAINTS REVOLVING FUND
$ 2.00
09-04-2012 OCASA

OKLAHOMA COURT APPOINTED SPECIAL ADVOCATES
$ 5.00
09-04-2012 CCADMIN04

COURT CLERK ADMINISTRATIVE FEE ON COLLECTIONS
$ 0.50
09-04-2012 ACCOUNT

RECEIPT # 2012-2432214 ON 09/04/2012.
PAYOR:FRASIER FRASIER & HICKMAN LLP TOTAL AMOUNT PAID: $65.70.
LINE ITEMS:
CJ-2007-3592: $33.00 ON AC01 CLERK FEES.
CJ-2007-3592: $0.70 ON AC31 COURT CLERK REVOLVING FUND.
CJ-2007-3592: $5.00 ON AC58 OKLAHOMA COURT APPOINTED SPECIAL ADVOCATES.
CJ-2007-3592: $2.00 ON AC59 OKLAHOMA COUNCIL ON JUDICIAL COMPLAINTS REVOLVING FUND.
CJ-2007-3592: $25.00 ON AC79 OCIS REVOLVING FUND.

09-05-2012 O

MINUTE ORDER (SEE ENTRY ABOVE) / AFFIDAVIT OF MAILING

Document Available (#1019451686) Download document in TIFF format.TIFF Download document in PDF format.PDF

09-06-2012 NOH

NOTICE OF HEARING (STATUS CONFERENCE ISSET ON 10-09-12 AT 11:00 AM) / AFFIDAVIT OF MAILING

Document Available (#1019510368) Download document in TIFF format.TIFF Download document in PDF format.PDF

09-06-2012 CTFREE

FITZGERALD, MARY: STATUS CONFERENCE IS SET ON 10-9-2012 AT 11:00. NOTICES SENT TO DAVID CORDELL, STEVEN HICKMAN, JOSEPH FARRIS, CHRISTINE LITTLE, ROBERT TAYLOR, DIANNE SMITH, FRED STOOPS

09-07-2012 WL

(BIFURCATED CASE) / ADD'L THIRD PARTY DEFTS' WITNESS & EXHIBIT LISTS

Document Available (#1019510967) Download document in TIFF format.TIFF Download document in PDF format.PDF
PALOMA CAPITAL LLC
09-11-2012 CTFREE

FITZGERALD, MARY: STATUS SET ON 10-9-2012 AT 11:00 IS RESET BY THE COURT TO 10-30-2012 AT 11:00

09-11-2012 CTFREE

FITZGERALD, MARY: STATUS CONFERENCE SET ON 10-9-2012 AT 11:00 IS RESET BY THE COURT TO 10-30-2012 AT 11:00

09-11-2012 NOH

NOTICE OF HEARING (SEE ENTRY ABOVE) / AFFIDAVIT OF MAILING

Document Available (#1019512136) Download document in TIFF format.TIFF Download document in PDF format.PDF

09-11-2012 CTFREE

FITZGERALD, MARY: STATUS CONFERENCE SET ON 10-9-2012 AT 11:00 IS RESET BY THE COURT TO 10-30-2012 AT 11:00. NOTICES SENT TO DAVID CORDELL, STEVEN HICKMAN, JOSEPH FARRIS, CHRISTINE LITTLE, ROBERT TAYLOR, DIANNE SMITH, FRED STOOPS

09-14-2012 MOSJ

THIRD PARTY DEFENDANTS STEVEN R HICKMAN AND FRASIER & HICKMAN LLP'S MOTION FOR SUMMARY JUDGMENT ALTERNATIVE MOTIONS FOR PARTIAL SUMMARY ADJUDICATIONS (BY ATTY NEIL D VAN DALSEM) A2J

Document Available (#1018958872) Download document in TIFF format.TIFF Download document in PDF format.PDF
$ 50.00
09-14-2012 B

THIRD PARTY DEFTS STEVEN R HICKMAN & FRASIER, FRASIER, & HICKMAN LLP'S BRIEF IN SUPPORT OF MOTOIN FOR SUMMARY JUDGMENT & ALTERNATIVE MOTOINS FOR PARTIAL SUMMARY ADJUDICATION (A/J)

Document Available (#1019608948) Download document in TIFF format.TIFF Download document in PDF format.PDF
HICKMAN, STEVEN R
09-14-2012 TEXT

APPENDIX OF EXHIBITS TO THIRD PARTY DEFTS STEVEN R HICKMAN & FRASIER, FRASIER, & HICKMAN LLP'S BRIEF IN SUPPORT OF MOTION FOR SUMMARY JUDGMENT & ALTERNATIVE MOTIONS FOR PARTIAL SUMMARY ADJUDICATION / VOLUME I (A/J)

Document Available (#1019608944) Download document in TIFF format.TIFF Download document in PDF format.PDF
HICKMAN, STEVEN R
09-14-2012 TEXT

APPENDIX OF EXHIBITS TO THIRD PARTY DEFTS STEVEN R HICKMAN & FRASIER, FRASIER, & HICKMAN LLP'S BRIEF IN SUPPORT OF MOTION FOR SUMMARY JUDGMENT & ALTERNATIVE MOTIONS FOR PARTIAL SUMMARY ADJUDICATION / VOLUME II (A/J)

Document Available (#1019608952) Download document in TIFF format.TIFF Download document in PDF format.PDF
HICKMAN, STEVEN R
09-14-2012 ACCOUNT

RECEIPT # 2012-2440913 ON 09/14/2012.
PAYOR:TAYLOR RYAN TOTAL AMOUNT PAID: $50.00.
LINE ITEMS:
CJ-2007-3592: $50.00 ON AC01 CLERK FEES.

09-21-2012 RESP

RESPONSE OF PLAINTIFF RIVERVIEW PARK ESTATES LLC TO THE MOTION OF DEFENDANTS IMPERIAL INVESTMENTS LLC AND STEPHEN C PEREFF FOR JUDGMENT AND FOR NEW TRIAL / A TO J

Document Available (#1019614545) Download document in TIFF format.TIFF Download document in PDF format.PDF

09-25-2012 MO

MOTION TO SETTLE JOURNAL ENTRY / A TO J/ CERTIFICATE OF MAILING

Document Available (#1019615589) Download document in TIFF format.TIFF Download document in PDF format.PDF
RIVERVIEW PARK ESTATES LLC
09-25-2012 MO

MOTION OF PLAINTIFF RIVERVIEW PARK ESTATES LLC TO CERTIFY JUDGMENT AS FINAL PURSUANT TO 12 OS § 994 / A TO J / CERTIFICATE OF MAILING

Document Available (#1019615593) Download document in TIFF format.TIFF Download document in PDF format.PDF
RIVERVIEW PARK ESTATES LLC
09-28-2012 MO

CORRECTION T MOTION TO SETTLE JOURNAL ENTRY / C TO J / CERTIFICATE OF MAILING

Document Available (#1019682755) Download document in TIFF format.TIFF Download document in PDF format.PDF
RIVERVIEW PARK ESTATES LLC
10-01-2012 CTFREE

KUEHN, DANA: ORDER ENTERED BY THE COURT SETTING NON-JURY TRIAL ON DEFT IMPERIAL INVESTMENT'S THIRD PARTY CLAIMS AGAINST ADD'L THIRD PARTY DEFTS RIVERVIEW LOTS AND PALOMA CAPITAL FOR 12-10-12 AT 2:00 PM, ROOM 701.

NOTICE MAILED BY CLERK TO ALL PARTIES AS LISTED ON THE AFD OF MAILING.

10-03-2012 O

ORDER SETTING NON-JURY TRIAL (12-10-12 AT 2:00 PM) / AFFIDAVIT OF MAILING

Document Available (#1019686407) Download document in TIFF format.TIFF Download document in PDF format.PDF

10-05-2012 MO

MOTION BY RIVERSIDE LOTS LLC & PALOMA CAPITAL LLC FOR EXTENSION OF TIME TO RESPOND TO MOTION FOR SUMMARY JUDGMENT (A/J)

Document Available (#1019759273) Download document in TIFF format.TIFF Download document in PDF format.PDF
PALOMA CAPITAL LLC
10-09-2012 CTFREE

FITZGERALD, MARY: STATUS NOT HELD, RESET TO 10-30-2012 AT 11:00

10-09-2012 CTFREE

FITZGERALD, MARY: ORDER ENTERED/ PL MAY FILE A RESPONSE TO MOTION FOR SUMMARY JUDGMENT WITHIN 14 DAYS AFTER THE RECEIPT OF THE OUTSTANDING DOCUMENT AND TRANSCRIPTS OF AHY DEPOSITIONS, WHICH ARE TAKEN PURSUANT TO THE REQUEST REFERENCED IN THE MOTION FOR EXTENSION

10-11-2012 CTFREE

KUEHN, DANA: ORDER MEMORIALIZING THE MINUTE ORDER ENTERED 8-30-12 GRANTING WINTERS, KING & ASSOCIATES, INC, MICHAEL J KING AND S. GREGORY PITTMAN'S MOTION TO RECONSIDER SUBMITTED AND SIGNED BY THE COURT.

10-12-2012 TEXT

ATTORNEYS' LIEN CLAIMED / CERTIFICATE OF SERVICE

Document Available (#1019764097) Download document in TIFF format.TIFF Download document in PDF format.PDF
HICKMAN, STEVEN R
10-15-2012 COPY

COPIES CHARGED
$ 3.00
10-15-2012 O

ORDER GRANTING MOTION TO RECONSIDER (SEE INSTRUMENT)

Document Available (#1019765554) Download document in TIFF format.TIFF Download document in PDF format.PDF

10-15-2012 MO

MOTION TO FIX OR REPAIR MINUTE / C TO J

Document Available (#1019765534) Download document in TIFF format.TIFF Download document in PDF format.PDF

10-15-2012 RESP

RESPONSE OF PEREFF DEFENDANTS TO MOTION TO SETTLE JOURNAL ENTRY AND MOTION TO CERTIFY JUDGMENT AS FINAL / C TO J

Document Available (#1019765530) Download document in TIFF format.TIFF Download document in PDF format.PDF

10-15-2012 MO

ALTERNATIVE MOTION FOR JUDGMENT IN FORECLOSURE OF LIEN / C TO J

Document Available (#1019765522) Download document in TIFF format.TIFF Download document in PDF format.PDF

10-15-2012 ACCOUNT

RECEIPT # 2012-2459347 ON 10/15/2012.
PAYOR:TAYLOR RYAN TOTAL AMOUNT PAID: $3.00.
LINE ITEMS:
CJ-2007-3592: $3.00 ON AC01 CLERK FEES.

10-16-2012 APLI

JOINT APPLICATION TO AMEND SCHEDULING ORDER

Document Available (#1019862749) Download document in TIFF format.TIFF Download document in PDF format.PDF
HICKMAN, STEVEN R
10-16-2012 CM

CERTIFICATE OF MAILING ORDER GRANTING MOTION TO RECONSIDER

Document Available (#1019863075) Download document in TIFF format.TIFF Download document in PDF format.PDF
KING, MICHAEL J
10-16-2012 APLI

APPLICATION OF DEFTS, MICHAEL J KING, S. GREGORY PITTMAN & WINTERS, KING & ASSOCIATES INC FOR COSTS (A/J)

Document Available (#1019862740) Download document in TIFF format.TIFF Download document in PDF format.PDF
KING, MICHAEL J
10-16-2012 O

ORDER (RIVERSIDE LOTS LLC & LALOMA CAPITAL LLC TO FILE RESPONSE TO THE MOTION FOR SUMMARY JUDGMENT)

Document Available (#1019862724) Download document in TIFF format.TIFF Download document in PDF format.PDF

10-17-2012 CTFREE

FITZGERALD, MARY: AMENDED SCHEDULING ORDER ENTERED SETTING PRETRIAL ON 4-5-2013 AT 9:30

10-19-2012 CTFREE

KUEHN, DANA: MINUTE ORDER ENTERED.

NOW, ON THIS 19TH DAY OF OCTOBER, 2012, THE COURT HAS FOR CONSIDERATION IMPERIAL INVESTMENTS, INC.'S MOTION TO FIX OR REPAIR MINUTE, FILED OCTOBER 15, 2012.

IT IS THEREFORE ORDERED BY THE COURT THAT THE MOTION IS DENIED AS MOOT. MINUTE WAS CORRECTED ON AUGUST 22, 2012.

NOTICE MAILED BY CLERK TO ALL PARTIES AS LISTED ON THE AFD OF MAILING.

10-19-2012 O

MINUTE ORDER / AFFIDAVIT OF MAILING

Document Available (#1019865395) Download document in TIFF format.TIFF Download document in PDF format.PDF

10-22-2012 AM

AMENDED SCHEDULING ORDER / 10-16-12

Document Available (#1019865400) Download document in TIFF format.TIFF Download document in PDF format.PDF

10-24-2012 EAA

ENTRY OF APPEARANCE OF ADD'L COUNSEL FOR RIVERSIDE LOTS LLC & PALOMA CAPITAL LLC (THOMAS LADNER & ROGER ELDREDGE ENTER AS COUNSEL) / CERTIFICATE OF MAILING

Document Available (#1019868352) Download document in TIFF format.TIFF Download document in PDF format.PDF
RIVERVIEW LOTS LLC
10-25-2012 T

ORIGINAL TRANSCRIPT OF PROCEEDINGS ON AUGUST 29, 2012 BEFORE JUDGE KUEHN (NO COPIES)

Document Available (#1019869022) Download document in TIFF format.TIFF Download document in PDF format.PDF

10-26-2012 APLI

PLAINTIFF'S APPLICATION FOR PERMISSION TO FILE REPLY / C TO J / CERTIFICATE OF MAILING

Document Available (#1019939308) Download document in TIFF format.TIFF Download document in PDF format.PDF
RIVERVIEW PARK ESTATES LLC
10-29-2012 COPY

CERTIFICATION OF RECORD ON ACCELERATED APPEAL FOR ATTY BRUCE FREEMAN
$ 132.00
10-29-2012 RESP

PLTF'S RESPONSE TO APPLICATIO OF DEFTS MICHAEL J KING, S. GREGORY PITTMAN & WINTERS, KING & ASSOCIATES INC FOR COSTS (C/J)

Document Available (#1019940610) Download document in TIFF format.TIFF Download document in PDF format.PDF
RIVERVIEW PARK ESTATES LLC
10-29-2012 CTFREE

KUEHN, DANA: ORDER ENTERED GRANTING PL'S APPLICATION FOR PERMISSION TO FILE REPLY IN SUPPORT OF ITS 9-25-12 MOTION TO SETTLE JOURNAL ENTRY - NOT MORE THAN 5 PAGES AND FILED WITHIN 10 DAYS OF THIS ORDER.

10-29-2012 ACCOUNT

RECEIPT # 2012-2467464 ON 10/29/2012.
PAYOR:CONNER & WINTERS TOTAL AMOUNT PAID: $132.00.
LINE ITEMS:
CJ-2007-3592: $132.00 ON AC01 CLERK FEES.

10-30-2012 AFD

AFFIDAVIT OF MAILING ORDER JULY 6, 2012 BY ADDITIONAL THIRD-PARTY DEFENDANTS RIVERSIDE LOTS LLC AND PALOMA CAPITAL LLC /

Document Available at Court Clerk's Office
RIVERVIEW PARK ESTATES LLC
10-30-2012 CTFREE

FITZGERALD, MARY: STATUS HELD, PL NOT PRESENT. STEVEN HICKMAN PRESENT FOR PEREFF, TOM LANDER AND DIANE SMITH PRESENT FOR PALOMA, ROBERT TAYLOR PRESENT FOR HICKMAN. JURY TRIAL SET ON 5-6-2013 AT 9:00

10-30-2012 CTFREE

KUEHN, DANA: TRANSFER ORDER ENTERED FOR ASSIGNMENT TO JUDGE MARY FITZGERALD FOR RECUSAL AS TO ISSUES #14-19: 3RD PARTY PETITION AND CROSSCLAIMS AGAINST STEPHEN PEREFF AND IMPERIAL INVESTMENTS (TO CONSOLIDATE WITH OTHER MATTERS PREVIOUSLY TRANSFERRED ON 8-7-12)

10-30-2012 O

TRANSFER ORDER (AS TO 3RD PARTY DEFT CLAIMS AGAINST STEVE HICKMAN & FRASIER, FRAISER, & HICKMAN ONLY) / FROM JUDGE KUEHN TO JUDGE FITZGERALD

Document Available (#1019942104) Download document in TIFF format.TIFF Download document in PDF format.PDF

10-31-2012 O

ORDER GRANTING PLTF'S APPLICATION FOR PERMISSION TO FILE REPLY

Document Available (#1019942094) Download document in TIFF format.TIFF Download document in PDF format.PDF

10-31-2012 O

TRANSFER ORDER (RECUSAL AS TO ISSUES 14-19, 3RD PARTY PETITION & CROSSCLAIMS AGAINST STEPHEN PEREFF & IMPERIAL INVESTMENTS LLC (CONSOLIDATE WITH OTHER MATTERS PREVIOUSLY TRANFERRED ON 8-7-12) / SUBMITTED BY JUDGE KUEHN

Document Available (#1019942517) Download document in TIFF format.TIFF Download document in PDF format.PDF

11-01-2012 AFD

AFFIDAVIT OF MAILING /

Document Available at Court Clerk's Office
RIVERVIEW PARK ESTATES LLC
11-02-2012 RESP

RESPONSE BY ADDITIONAL THIRD PARTY DEFTS, RIVERSIDE LOTS, LLC & PALOMA CAPITAL LLC TO ALTERNATIVE MOTION FOR DEFT, IMPERIAL INVESTMENTS LLC FOR JUDGMENT IN FORECLOSURE OF LIEN (A/J)

Document Available (#1019943833) Download document in TIFF format.TIFF Download document in PDF format.PDF
RIVERVIEW LOTS LLC
11-02-2012 RESP

RESPONSE BY LTF RIVERVIEW PARK ESTATES TO THE ALTERNATIVE MOTION FOR JUDGMENT IN FORECLOSURE OF LIEN BY DEFT IMPERIAL IINVESTMENTS (A/J)

Document Available (#1019944047) Download document in TIFF format.TIFF Download document in PDF format.PDF
RIVERVIEW PARK ESTATES LLC
11-02-2012 RESP

RESPONSE OF PLTF TO THE "SUPPLEMENT TO JUDGMENT NOV OR ALTERNATIVELY FOR NEW TRIAL" BY DEFT IMPERIAL INVESTMENTS (A/J)

Document Available (#1019944095) Download document in TIFF format.TIFF Download document in PDF format.PDF
RIVERVIEW PARK ESTATES LLC
11-02-2012 RESP

RESPONSE BY PLTF TO MOTOIN OF DEFT IMPERIAL INVESTMENTS LLC TO "FIX OR REPAIR MINUTE" (A/J)

Document Available (#1019944091) Download document in TIFF format.TIFF Download document in PDF format.PDF
RIVERVIEW PARK ESTATES LLC
11-06-2012 P

PETITION IN ERROR / C TO D / CERTIFICATE OF MAILING TO PARTIES

Document Available (#1020033936) Download document in TIFF format.TIFF Download document in PDF format.PDF

11-07-2012 TEXT

ERRA SHEET FOR RESPONSE BY ADD'L THIRD PARTY DEFTS, RIVERSIDE LOTS LLC, AND PALOMA CAPITAL LLC, TO ALTERNATIVE MOTION OF DEFT, IMPERIAL INVESTMENTS LLC, FOR JUDGMENT IN FORECLOSURE OF LIEN (THE "RESPONSE") C/J

Document Available (#1020034680) Download document in TIFF format.TIFF Download document in PDF format.PDF
RIVERVIEW LOTS LLC
11-09-2012 CER

CERTIFICATE OF APPEAL IN SUPREME COURT CASE #SD 111215

Document Available (#1019943171) Download document in TIFF format.TIFF Download document in PDF format.PDF

11-09-2012 R

PLAINTIFF'S REPLY IN FURTHER SUPPORT OF ITS MOITON TO SETTLE JOURNAL ENTRY AND TO CERTIFY JUDGMENT AS FINAL / CERTIFICATE OF MAILING

Document Available (#1020037653) Download document in TIFF format.TIFF Download document in PDF format.PDF
RIVERVIEW PARK ESTATES LLC
11-13-2012 CTFREE

KUEHN, DANA: ORDER ENTERED ALLOWING PEREFF DEFTS AND IMPERIAL INVESTMENTS TO FILE REPLY BRIEFS TO RESPONSES TO JUDGMENT NOV AND MOTION FOR JUDGMENT IN FORECLOSURE WITHIN 10 DAYS, NOT TO EXCEED 5 PAGES.

11-14-2012 RESP

RESPONSE TO PETITON IN ERROR / C TO D / CERTIFICATE OF MAILING TO ALL PARTIES AND COURT CLERK /

Document Available (#1020038386) Download document in TIFF format.TIFF Download document in PDF format.PDF
WINTERS, KING & ASSOCIATES, INC.
11-15-2012 MO

MOTION (1) FOR THE ENTRY OF JUDGMENTIN FAVOR OF RIVERSIDE LOTS LLC & PALOMA CAPITAL LLC & (2) TO CONVERT 12-10-12 BENCH TRIAL SETTING TO A HERAING ON THE MERITS OF THAT REQUEST, & BRIEF IN SUPPORT THEREOF (A/J)

Document Available (#1020039257) Download document in TIFF format.TIFF Download document in PDF format.PDF
RIVERVIEW LOTS LLC
11-19-2012 O

ORDER ALLOWING REPLY BRIEFS / CERTIFICATE OF MAILING / PEREFF DEFENDANTS INCLUDING IMPERIAL INVESTMENT MAY FILE REPLY BRIEF TO THE REPSONSE FILED 11-2-12 BY PLAINTIFF WITH REGARD TO THE SUPPLEMENT JUDGMENT NOV AND WITH REGARD TO THE MOTIONFO RJUDGMENT IN FORECLOSURE WITHIN 10 DAYS OF THE FILLING OF THIS ORDER SAID REPLY IN EACH CASE NOT TO EXCEE FIVE PAGES

Document Available (#1020103294) Download document in TIFF format.TIFF Download document in PDF format.PDF

11-19-2012 RESP

RESPONSE TO PEITTION IN ERROR

Document Available (#1020103290) Download document in TIFF format.TIFF Download document in PDF format.PDF
KING, MICHAEL J
11-27-2012 CTFREE

KUEHN, DANA: MINUTE ORDER ENTERED.

NOW, ON THIS 27TH DAY OF NOVEMBER, 2012, THE COURT HAS FOR CONSIDERATION THE APPLICATION OF DEFENDANTS, MICHAEL J. KING, S. GREGORY PITTMAN AND WINTERS, KING & ASSOCIATES, INC., FOR COSTS, FILED OCTOBER 16, 2012.

IT IS THEREFORE ORDERED BY THE COURT THAT THE APPLICATION IS GRANTED IN THE AMOUNT OF $4,927.70.

NOTICE MAILED BY CLERK TO ALL PARTIES AS LISTED ON THE AFD OF MAILING

11-30-2012 RESP

RESPONSE OF PEREFF DEFTS TO MOTION FOR ENTRY & TO CONVERT (C/J)

Document Available (#1020247011) Download document in TIFF format.TIFF Download document in PDF format.PDF
PEREFF, STEPHEN C
12-05-2012 O

MINUTE ORDER / THE APPLICATION IS GRANTED / AFFIDAVIT OF MAILING

Document Available (#1020316700) Download document in TIFF format.TIFF Download document in PDF format.PDF

12-05-2012 R

REPLY BRIEF IN SUPPORT OF ALTERNATIVE MOTION FOR JUDGMENT IN FORECLOSURE OF LIEN / C TO J / CERTIFICATE OF SERVICE /

Document Available (#1020316834) Download document in TIFF format.TIFF Download document in PDF format.PDF
IMPERIAL INVESTMENTS LLC
12-06-2012 CTFREE

KUEHN, DANA: MINUTE ORDER ENTERED.

NOW, ON THIS 6TH DAY OF DECEMBER, 2012, THE COURT HAS FOR CONSIDERATION THE MOTION OF PEREFF AND IMPERIAL FOR JUDGMENT NOV OR, ALTERNATIVELY, FOR NEW TRIAL REGARDING CERTAIN CLAIMS AGAINST THEM, FILED SEPTEMBER 4, 2012.

IT IS THEREFORE ORDERED BY THE COURT THAT THE MOTIONS ARE DENIED.

NOTICE MAILED BY CLERK TO ALL PARTIES AS LISTED ON THE AFD OF MAILING

12-06-2012 CTFREE

KUEHN, DANA: MINUTE ORDER ENTERED.

NOW, ON THIS 6TH DAY OF DECEMBER, 2012, THE COURT HAS FOR CONSIDERATION THE MOTION OF PLAINTIFF RIVERVIEW PARK ESTATES, LLC TO CERTIFY JUDGMENT AS FINAL PURSUANT TO 12 O.S. § 994, FILED SEPTEMBER 25, 2012.

IT IS THEREFORE ORDERED BY THE COURT THAT THE MOTION IS GRANTED.

NOTICE MAILED BY CLERK TO ALL PARTIES AS LISTED ON THE AFD OF MAILING

12-06-2012 CTFREE

KUEHN, DANA: MINUTE ORDER ENTERED.

NOW, ON THIS 6TH DAY OF DECEMBER, 2012, THE COURT HAS FOR CONSIDERATION THE MOTION (1) FOR THE ENTRY OF JUDGMENT IN FAVOR OF RIVERSIDE LOTS, LLC AND PALOMA CAPITAL, LLC, AND (2) TO CONVERT DECEMBER 10TH BENCH TRIAL SETTING TO A HEARING ON THE MERITS OF THAT REQUEST, FILED NOVEMBER 15, 2012.

IT IS THEREFORE ORDERED BY THE COURT THAT THE MOTION FOR:

(1) IS GRANTED; ORDER TO BE SUBMITTED WITHIN 10 DAYS; AND
(2) DENIED AS MOOT.


NOTICE MAILED BY CLERK TO ALL PARTIES AS LISTED ON THE AFD OF MAILING

12-06-2012 CTFREE

KUEHN, DANA: JOURNAL ENTRY OF JUDGMENT (ON 8-13-12 JURY TRIAL) ENTERED.

12-06-2012 O

MINUTE ORDER / MOTIONS ARE DENIED / AFFIDAVIT OF MAILING

Document Available (#1020317172) Download document in TIFF format.TIFF Download document in PDF format.PDF

12-06-2012 O

MINUTE ORDER / # 1 MOTION FOR IS GRANTED; ORDER TO SUBMITTED WITHIN 10 DAYS AND; #2 DENIED AS MOOT / AFFIDAVIT OF MAILING

Document Available (#1020317168) Download document in TIFF format.TIFF Download document in PDF format.PDF

12-06-2012 O

MINUTE ORDER / MOTION IS GRANTED / AFFIDAVIT OF MAILING

Document Available (#1020317164) Download document in TIFF format.TIFF Download document in PDF format.PDF

12-06-2012 CTFREE

KUEHN, DANA: MINUTE ORDER ENTERED.

NOW, ON THIS 6TH DAY OF DECEMBER, 2012, THE COURT HAS FOR CONSIDERATION DEFENDANT IMPERIAL INVESTMENTS, LLC'S ALTERNATIVE MOTION FOR JUDGMENT IN FORECLOSURE OF LIEN, FILED OCTOBER 15, 2012.

IT IS THEREFORE ORDERED BY THE COURT THAT THE ALTERNATIVE MOTION IS DENIED.

NOTICE MAILED BY CLERK TO ALL PARTIES AS LISTED ON THE AFD OF MAILING

12-06-2012 CTFREE

KUEHN, DANA: MINUTE ORDER ENTERED.

NOW, ON THIS 6TH DAY OF DECEMBER, 2012, THE COURT HAS FOR CONSIDERATION THE MOTION TO SETTLE JOURNAL ENTRY, FILED SEPTEMBER 25, 2012.

IT IS THEREFORE ORDERED BY THE COURT THAT THE MOTION IS GRANTED.

NOTICE MAILED BY CLERK TO ALL PARTIES AS LISTED ON THE AFD OF MAILING

12-06-2012 CTFREE

KUEHN, DANA: THE ABOVE STYLED CASE IS HEREBY SET FOR HEARING ON RIVERVIEW PARK ESTATES' REQUEST FOR PERMANENT INJUNCTION AND QUIET TITLE ON JANUARY 30, 2013 AT 10:00 A.M. THE COURT WILL BE BOUND BY FORMER JURY VERDICTS AND ANY EVIDENCE OR ARGUMENTS OUTSIDE OF THOSE LEGAL ISSUES TO BE DECIDED BY THE VERDICTS WHICH APPLY TO THESE TWO CAUSES OF ACTION WILL ONLY BE CONSIDERED. ANY OTHER EVIDENCE OR ARGUMENT WILL BE DEEMED IRRELEVANT.

NOTICE MAILED BY CLERK TO ALL PARTIES AS LISTED ON THE AFD OF MAILING

12-07-2012 OSH

ORDER SETTING HEARING (1-30-13 AT 10:00 AM) / AFFIDAVIT OF MAILING

Document Available (#1020315036) Download document in TIFF format.TIFF Download document in PDF format.PDF

12-07-2012 O

MINUTE ORDER (MOTION TO SETTLE JOURNAL ENTRY FILED 9-25-12 IS GRANTED) / AFFIDAVIT OF MAILING

Document Available (#1020315032) Download document in TIFF format.TIFF Download document in PDF format.PDF

12-07-2012 O

MINUTE ORDER (DEFT IMPERIAL INVESTMENTS LLC'S ALTERNATIVE MOTOIN FORJUDGMENT IN FORECLOSURE OF LIEN FILED 10-15-12 IS DENIED / AFFIDAVIT OF MAILING

Document Available (#1020315024) Download document in TIFF format.TIFF Download document in PDF format.PDF

12-10-2012 JEJ

JOURNAL ENTRY OF JUDGMENT (SEE INSTRUMENT)

Document Available (#1020315441) Download document in TIFF format.TIFF Download document in PDF format.PDF

12-17-2012 JEJ

FINAL JOURNAL ENTRY OF JUDGMENT IN FAVOR OF RIVERSIDE LOTS, LLC AND PALOMA CAPITAL, LLC ON FRAUDULENT CONVEYANCE CLAIM OF IMPERIAL INVESTMENTS LLC (SEE INSTRUMENT)

Document Available (#1020315696) Download document in TIFF format.TIFF Download document in PDF format.PDF

12-17-2012 CTFREE

KUEHN, DANA: THOMAS LADNER APPEARS. FINAL JOURNAL ENTRY OF JUDGMENT ENTERED IN FAVOR OF RIVERSIDE LOTS LLC AND PALOMA CAPITAL LLC ON FRAUDULENT CONVEYANCE CLAIM OF IMPERIAL INVESTMENTS LLC. STEVEN HICKMAN AND GEORGE MILES SIGNATURE WAIVED BY COURT. (MEMORIALIZING 12-6-12 MINUTE ORDER)

12-18-2012 AFM

AFFIDAVIT OF MAILING FINAL JOURNAL ENTRY OF JUDGMENT IN FAVOR OF RIVERSIDE LOTS LLC AND PALOMA CAPITAL LLC ON FRAUDULENT CONVEYANCE CLAIM OF IMPERIAL INVESTMENTS LLC ON 12-17-12

Document Available (#1019101543) Download document in TIFF format.TIFF Download document in PDF format.PDF
RIVERVIEW LOTS LLC
12-27-2012 MO

MOTION TO CORRECT JOURNAL ENTRY OF JUDGMENT OR IN THE ALTERNATIVE FOR ORDER NUNC PRO TUNC CORRECTING JOURNAL ENTRY OF JUDGMENT / A2J / CERTIFICATE OF MAILING

Document Available (#1020366555) Download document in TIFF format.TIFF Download document in PDF format.PDF
RIVERVIEW PARK ESTATES LLC
12-27-2012 MO

MOTION FOR LEAVE TO WITHDRAW AS COUNSEL (CHRISTINE D. LITTLE) / JUDGE DANA LYNN KUEHN / A/J

Document Available (#1020365437) Download document in TIFF format.TIFF Download document in PDF format.PDF
PALOMA CAPITAL LLC
12-27-2012 MO

MOTION FOR LEAVE TO WITHDRAW AS COUNSEL (CHRISTINE D. LITTLE ) / JUDGE MARY FITZGERALD / A/J

Document Available (#1020365433) Download document in TIFF format.TIFF Download document in PDF format.PDF
PALOMA CAPITAL LLC
01-02-2013 CTFREE

KUEHN, DANA: ORDER ENTERED GRANTING CHRISTINE LITTLE LEAVE TO WITHDRAW AS ATTY FOR PALOMA CAPITAL & RIVERSIDE LOTS.

01-03-2013 CTFREE

FITZGERALD, MARY: ORDER ENTERED GRANTING LEAVE TO WITHRAW AS COUNSEL BY ATTY CHRISTINE LITTLE FOR PALAMO CAPITAL AND RIVERSIDE LOTS

01-07-2013 COPY

CERTIFIED COPIES CHARGED TO CONNER AND WINTERS
$ 3.00
01-07-2013 DORJT

DESIGNATION OF RECORD JURY TRIAL

Document Available (#1020481653) Download document in TIFF format.TIFF Download document in PDF format.PDF
$ 300.00
01-07-2013 ACCOUNT

RECEIPT # 2013-2508714 ON 01/07/2013.
PAYOR:CONNER & WINTERS TOTAL AMOUNT PAID: $3.00.
LINE ITEMS:
CJ-2007-3592: $3.00 ON AC01 CLERK FEES.

01-07-2013 ACCOUNT

RECEIPT # 2013-2508845 ON 01/07/2013.
PAYOR:FRASIER FRASIER & HICKMAN LLP TOTAL AMOUNT PAID: $300.00.
LINE ITEMS:
CJ-2007-3592: $300.00 ON AC01 CLERK FEES.

01-08-2013 O

ORDER GRANTING LEAVE TO WITHDRAW AS COUNSEL / CHRISTINE D LITTLE /

Document Available (#1020493192) Download document in TIFF format.TIFF Download document in PDF format.PDF

01-08-2013 O

ORDER GRANTING LEAVE TO WITHDRAW AS COUNSEL / CHRISTINE D LITTLE /

Document Available (#1020493184) Download document in TIFF format.TIFF Download document in PDF format.PDF

01-09-2013 DORNJ

DESIGNATION OF RECORD AND NOTICE OF INTENT TO APPEAL JURY TRIAL

Document Available (#1019509967) Download document in TIFF format.TIFF Download document in PDF format.PDF
$ 300.00
01-09-2013 REQ

ADDITIONAL THIRD-PARY DEFENDANTS' REQUEST FOR HARING ON MOITON TO COMPEL / A TO J / CERTIFICATE OF MAILING

Document Available (#1020493616) Download document in TIFF format.TIFF Download document in PDF format.PDF
PALOMA CAPITAL LLC
01-09-2013 ACCOUNT

RECEIPT # 2013-2510804 ON 01/09/2013.
PAYOR:CONNER & WINTERS TOTAL AMOUNT PAID: $300.00.
LINE ITEMS:
CJ-2007-3592: $300.00 ON AC01 CLERK FEES.

01-10-2013 O

ORDER (ADD'L THIRD PARTY DEFT REQUEST FOR HEARING ON MOTION TO COMPEL IS DENIED.) / AFFIDAVIT OF MAILING

Document Available (#1020496268) Download document in TIFF format.TIFF Download document in PDF format.PDF

01-10-2013 CTFREE

FITZGERALD, MARY: ORDER ENTERED/ ADDITIONAL THIRD PARTY DFS REQUEST FOR HEARING ON MOTION TO COMPEL IS DENIED. THIS WAS RULED ON BY JUDGE KUEHN IN MINUTE ORDER OF 12-5-11. NOTICES SENT TO THOMAS LADNER, DIANNA SMITH, DAVID CORDELL, STEVE HICKMAN, ROBERT TAYLOR, JOSEPH FARRIS, FRED STOOPS.

01-11-2013 CER

CERTIFICATE OF APPEAL IN SUPREME COURT CASE #DF 111388

Document Available (#1020244271) Download document in TIFF format.TIFF Download document in PDF format.PDF

01-11-2013 CNOTE

N O C DUE DATE FOR SUPREME COURT CASE #DF 111388 IS 6-1-13

01-14-2013 CER

CERTIFICATE OF APPEAL IN SUPREME COURT CASE #DF 111393

Document Available (#1020498887) Download document in TIFF format.TIFF Download document in PDF format.PDF

01-14-2013 CNOTE

N O C DUE DATE SUPREME COURT CASE #DF 111393 IS 6-1-13

01-14-2013 O

ORDER FROM SUPREME COURT IN CASE #'S DF 111388, DF 111393, & IN 110427. CASE #'S DF 111388 & DF 111393 ARE HEREBY CONSOLIDATED UNDER #DF 111388. THE PIE IN CASE #DF 111393 IS TREATED AS COUNTER PIE IN CASE #DF 111388. CASE #DF 111388 IS HEREBY COMPANIONED WITH CASE #IN 110427, ALREADY ASSIGNED TO COURT OF CIVIL APPEALS OKC DIVISION.

Document Available (#1020498883) Download document in TIFF format.TIFF Download document in PDF format.PDF

01-14-2013 MO

PALOMA & RIVERSIDE'S MOTION TO DISQUALIFY STEVEN R HICKMAN, GEORGE MILES, & FRASIER, FRASIER, & HICKMAN LLP & BRIEF IN SUPPORT (A/J)

Document Available (#1020497429) Download document in TIFF format.TIFF Download document in PDF format.PDF
PALOMA CAPITAL LLC
01-14-2013 RESP

RESPONSE TO MOTION TO CORRECT JOURNAL ENTRY OF JUDGMENT / C TO J / CERTIFICATE OF SERVICE

Document Available (#1020620528) Download document in TIFF format.TIFF Download document in PDF format.PDF
IMPERIAL INVESTMENTS LLC
01-16-2013 REQ

REQUEST TO STRIKE JANUARY 30,2013 INJUNCTION HEARING / C TO J / CERTIFICATE OF MAILING /

Document Available (#1020623520) Download document in TIFF format.TIFF Download document in PDF format.PDF
RIVERVIEW PARK ESTATES LLC
01-22-2013 CTFREE

KUEHN, DANA: MINUTE ORDER ENTERED.

NOW, ON THIS 22ND DAY OF JANUARY, 2013, THE COURT HAS FOR CONSIDERATION THE REQUEST TO STRIKE JANUARY 30, 2013 INJUNCTION HEARING, FILED JANUARY 16, 2013.

IT IS THEREFORE ORDERED BY THE COURT THAT THE REQUEST IS GRANTED.

NOTICE MAILED BY CLERK TO PARTIES.

01-23-2013 O

MINUTE ORDER (REQUEST TO STRIKE 1-30-13 INJUNCTION HEARING IS GRANTED) / AFFIDAVIT OF MAILING

Document Available (#1020628674) Download document in TIFF format.TIFF Download document in PDF format.PDF

01-28-2013 DORNJT

COUNTER DESIGNATION OF RECORD FOR APPEAL FROM DISTRICT COURT (CASE #DF 111388) C2DF

Document Available (#1020499266) Download document in TIFF format.TIFF Download document in PDF format.PDF

01-28-2013 RESP

RESPONSE TO PETITION IN ERROR (#DF 111388)

Document Available (#1020499270) Download document in TIFF format.TIFF Download document in PDF format.PDF

01-28-2013 RESP

RESPONSE TO PETITION IN ERROR (C/DF)

Document Available (#1020632034) Download document in TIFF format.TIFF Download document in PDF format.PDF
RIVERVIEW PARK ESTATES LLC
01-28-2013 TEXT

(COUNTER) DESIGNATION OF RECORD FOR APPEAL FROM DISTRICT COURT (C/DF)

Document Available (#1020632038) Download document in TIFF format.TIFF Download document in PDF format.PDF
RIVERVIEW PARK ESTATES LLC
02-01-2013 RESP

RESPONSE TO MOTION TO DISQUALIFY / CERT OF SERVICE / (A/J)

Document Available (#1020793757) Download document in TIFF format.TIFF Download document in PDF format.PDF
IMPERIAL INVESTMENTS LLC
02-01-2013 CTFREE

KUEHN, DANA: MINUTE ORDER ENTERED.

NOW, ON THIS 1ST DAY OF FEBRUARY, 2013, THE COURT HAS FOR CONSIDERATION THE MOTION TO CORRECT JOURNAL ENTRY OF JUDGMENT OR IN THE ALTERNATIVE FOR ORDER NUNC PRO TUNC CORRECTING JOURNAL ENTRY OF JUDGMENT, FILED DECEMBER 27, 2012.

IT IS THEREFORE ORDERED BY THE COURT THAT THE MOTION TO CORRECT THE JOURNAL ENTRY OF JUDGMENT IS DENIED, AND THE REQUEST FOR ORDER NUNC PRO TUNC IS GRANTED ONLY IN RESPECT TO THE "ORDERED, ADJUDGED AND DECREED" SECTION NUMBER 3. THE AMOUNT LISTED IN THAT SECTION HANDWRITTEN BY THE COURT SHOULD BE $741,000.00 AND NOT $721,000.00. ALL OTHER REQUESTS OF EITHER PARTY ARE DENIED, INCLUDING A WRITTEN FINDING OF FACT AND CONCLUSIONS OF LAW.

NOTICE MAILED BY CLERK TO PARTIES.

02-04-2013 O

MINUTE ORDER / SEE ABOVE ENTRY ON 2-1-13 CTFREE

Document Available (#1020797691) Download document in TIFF format.TIFF Download document in PDF format.PDF

02-04-2013 REQ

REQUEST OF ADDITIONAL THIRED- PARTY DEFENDANTS FOR RECONSIDERATION / CERTIFICATE OF MAILING

Document Available (#1020792492) Download document in TIFF format.TIFF Download document in PDF format.PDF
RIVERVIEW LOTS LLC
02-05-2013 MO

PALOMA AND RIVERSIDE'S MOTION FOR LEAVE TO FILE A REPLY BRIEF IN SUPPORT OF THEIR MOTION TO DISQUALIFY STEVEN R. HICKMAN, GEORGE MILES, AND FRASIER, FRASIER & HICKMAN, LLP / CERT OF MAILING / (A/J)

Document Available (#1020480949) Download document in TIFF format.TIFF Download document in PDF format.PDF
PALOMA CAPITAL LLC
02-07-2013 CTFREE

FITZGERALD, MARY: MOTION TO RECONSIDER SET ON 4-5-2013 AT 1:30

02-07-2013 CTFREE

FITZGERALD, MARY: ORDER ENTERED GRANTING PALOMA AND RIVERSIDES MOTION FOR LEAVE TO FILE A REPLY BRIEF IN SUPPORT OF THEIR MOTION TO DISQUALIFY STEVEN HICKMAN, GEORGE MILES AND FRASIER AND FRASIER & HICKMAN LIMITED TO 5 PAGES IN LENTGH AND FILED WITHIN 5 DAYS OF THE FILING OF THIS ORDER

02-11-2013 O

ORDER GRANTING PALOMA & RIVERSIDE'S MOTION FOR LEAVE TO FILE A REPLY BRIEF IN SUPPORT OF THEIR MOTION TO DISQUALIFY STEVEN R HICKMAN, GEORGE MILES, & FRASIER, FRASIER, & HICKMAN LLP (BIFURCATED CASE)

Document Available (#1020804308) Download document in TIFF format.TIFF Download document in PDF format.PDF

02-11-2013 O

ORDER GRANTING REQUEST OFADD'L THIRD PARTY DEFTS FOR RECONSIDERATION

Document Available (#1020804304) Download document in TIFF format.TIFF Download document in PDF format.PDF

02-15-2013 MO

JOINT MOTION TO STRIKE SCHEDULING ORDER DEADLINES PRETRIAL CONFERENCE HEARING TRIAL DATE / A TO J /

Document Available (#1020914293) Download document in TIFF format.TIFF Download document in PDF format.PDF
RIVERVIEW LOTS LLC
02-15-2013 CTFREE

FITZGERALD, MARY: ORDER ENTERED STRIKING SCHEDULING DEADLINES, PRETRAIL AND TRIAL DATE

02-19-2013 AM

(AMENDED) SUPPLEMENTAL DESIGNATION OF RECORD (C/DF)

Document Available (#1020914242) Download document in TIFF format.TIFF Download document in PDF format.PDF
RIVERVIEW PARK ESTATES LLC
02-19-2013 O

ORDER / THE CURRENT SCHEDULING ORDER DEADLINE THE PRETRIAL CONFERENCE HEARING AND THE TRIAL DATES ORE STRICKEN. THIS COURT WILL ENTER A NEW SCHEDULING ORDER UPON APPLICATION OF PARTIES

Document Available (#1020914880) Download document in TIFF format.TIFF Download document in PDF format.PDF

02-19-2013 R

PALOMA AND RIVERSIDE'S REPLY BRIED IN SUPPORT OF THEIR MOTION TO DISQUALIFY STEVEN R HICKMAN, GEORGEMILES AND FRASIER, FRASIER & HICKMAN LLP / A TO J / CERTIFICATE OF MAILING /

Document Available (#1020914888) Download document in TIFF format.TIFF Download document in PDF format.PDF
RIVERVIEW LOTS LLC
02-22-2013 O

ORDER (PALOMA & RIVERSIDE'S MOTION TO DISQUALIFY STEVEN R HICKMAN, GEORGE MILES & FRASIER, FRASIER & HICKMAN LLP IS GRANTED) / AFFIDAVIT OF MAILING

Document Available (#1020918020) Download document in TIFF format.TIFF Download document in PDF format.PDF

02-22-2013 CTFREE

FITZGERALD, MARY: ORDER ENTERED/ PALAMA AND RIVERSIDES MOTION TO DISQUALIFY STEVEN R HICKMAN, GEORGE MILES, AND FRASIER FRASIER AND HICKMAN IS GRANTED. ORDER TO BE SUBMITED. NOTICES SENT TO DIANNE SMITH, THOMAS LADNER, ROBERT TAYLOR, STEVEN HICKMAN, DAVID CORDELL, JOSEPH FARRIS, FRED STOOPS

03-05-2013 NO

NOTICE OF FILING TRANSCRIPTS IN CIVIL PROCEEDINGS BY COURT REPORTER DIANA CAVENAH

Document Available (#1020626982) Download document in TIFF format.TIFF Download document in PDF format.PDF

03-05-2013 NO

NOTICE OF FILING JURY TRIAL TRANSCRIPTS ON APPEAL IN CIVIL PROCEEDINGS ( TRIAL EXHIBITS) BY COURT REPORTER DIANA CAVENAH

Document Available (#1020626986) Download document in TIFF format.TIFF Download document in PDF format.PDF

03-05-2013 T

ORIGINAL TRANSCRIPT OF PROCEEDINGS ON NOVEMBER 8, 2010 BEFORE JUDE KUEHN (2 COPIES)

Document Available (#1020626990) Download document in TIFF format.TIFF Download document in PDF format.PDF

03-05-2013 T

ORIGINAL TRANSCRIPT OF PROCEEDINGS ON JANUARY 5, 2011 BEFORE JUDE KUEHN (2 COPIES)

Document Available (#1020626913) Download document in TIFF format.TIFF Download document in PDF format.PDF

03-05-2013 T

ORIGINAL TRANSCRIPT OF PROCEEDINGS ON APRIL 26, 2011 BEFORE JUDE KUEHN (2 COPIES)

Document Available (#1020626917) Download document in TIFF format.TIFF Download document in PDF format.PDF

03-05-2013 T

ORIGINAL TRANSCRIPT OF PROCEEDINGS ON MARCH 1, 2012 BEFORE JUDE KUEHN (2 COPIES)

Document Available (#1020626921) Download document in TIFF format.TIFF Download document in PDF format.PDF

03-05-2013 T

ORIGINAL TRANSCRIPT OF PROCEEDINGS ON APRIL 30, 2012 BEFORE JUDE KUEHN (2 COPIES)

Document Available (#1020626925) Download document in TIFF format.TIFF Download document in PDF format.PDF

03-05-2013 T

ORIGINAL TRANSCRIPT OF JURY TRIAL ON AUGUST 13, 2012 BEFORE JUDGE KUEHN (VOLUME 1 // 2 COPIES)

Document Available (#1020626929) Download document in TIFF format.TIFF Download document in PDF format.PDF

03-05-2013 T

ORIGINAL TRANSCRIPT OF JURY TRIAL ON AUGUST 14, 2012 BEFORE JUDGE KUEHN (VOLUME 2 // 2 COPIES)

Document Available (#1020626933) Download document in TIFF format.TIFF Download document in PDF format.PDF

03-05-2013 T

ORIGINAL TRANSCRIPT OF JURY TRIAL ON AUGUST 15, 2012 BEFORE JUDGE KUEHN (VOLUME 3 // 2 COPIES)

Document Available (#1020626937) Download document in TIFF format.TIFF Download document in PDF format.PDF

03-05-2013 T

ORIGINAL TRANSCRIPT OF JURY TRIAL ON AUGUST 16, 2012 BEFORE JUDGE KUEHN (VOLUME 4 // 2 COPIES)

Document Available (#1020626941) Download document in TIFF format.TIFF Download document in PDF format.PDF

03-05-2013 T

ORIGINAL TRANSCRIPT OF JURY TRIAL ON AUGUST 17, 2012 BEFORE JUDGE KUEHN (VOLUME 5 // 2 COPIES)

Document Available (#1020626945) Download document in TIFF format.TIFF Download document in PDF format.PDF

03-05-2013 T

ORIGINAL TRANSCRIPT OF JURY TRIAL ON AUGUST 20, 2012 BEFORE JUDGE KUEHN (VOLUME 6 // 2 COPIES)

Document Available (#1020626949) Download document in TIFF format.TIFF Download document in PDF format.PDF

03-05-2013 EXHI

PLAINTIFF'S EXHIBITS JURY TRIAL (BINDER)

Document Available (#1020626953) Download document in TIFF format.TIFF Download document in PDF format.PDF

03-05-2013 EXHI

DEFENDANT EXHIBIT (BINDER)

Document Available (#1020626957) Download document in TIFF format.TIFF Download document in PDF format.PDF

03-08-2013 O

ORDER GRANTING THE MOTION OF PAOLMA & RIVERSIDE TO DISQUALIFY STEVEN R HICKMAN, GEORGE MILES, AND FRASIER, FRASIER & HICKMAN LLP / BIFURACATED CASE

Document Available (#1020911262) Download document in TIFF format.TIFF Download document in PDF format.PDF

03-08-2013 CTFREE

FITZGERALD, MARY: ORDER ENTERED GRANTING THE MOTION OF PALOMA AND RIVERSIDE TO DISQUALIFY STEVEN HICKMAN, GEORGE MILES AND FRASIER AND FRASIER, HICKMAN LLP

03-11-2013 CERTS

CERTIFICATE OF SERVICE OF ORDER /

Document Available (#1021093043) Download document in TIFF format.TIFF Download document in PDF format.PDF
RIVERVIEW PARK ESTATES LLC
03-14-2013 DORNJT

DESIGNATION OF RECORD NON-JURY TRIAL

Document Available (#1021095681) Download document in TIFF format.TIFF Download document in PDF format.PDF
$ 200.00
03-14-2013 PIE

PETITION IN ERROR (C/DF)

Document Available (#1021261877) Download document in TIFF format.TIFF Download document in PDF format.PDF
PEREFF, STEPHEN C
03-14-2013 ACCOUNT

RECEIPT # 2013-2558181 ON 03/14/2013.
PAYOR:FRASIER FRASIER & HICKMAN LLP TOTAL AMOUNT PAID: $200.00.
LINE ITEMS:
CJ-2007-3592: $200.00 ON AC01 CLERK FEES.

03-18-2013 O

ORDER FROM SUPREME COURT IN CASE #'S DF 111388, #IN 110427, AND #IN 111576. #IN 111576 IS MADE COMPANION CASE TO #DF 111388 AND #IN 110427 (ALREADY COMPANIONED.) #IN 111576 ARISES FROM SAME DISTRICT COURT CASE IT DEALS WITH SEPARATE ISSUE DISQUALIFICATION OF THE ATTY FOR TWO OF THE PARTIES. WHEN PREPARING #IN 111576 CLERK MAY USE CERTIFIED COPIES WHICH ARE PART OF THE RECORD IN EITHER CASE #IN 110427 OR #DF 111393

Document Available (#1021095827) Download document in TIFF format.TIFF Download document in PDF format.PDF

03-18-2013 CER

CERTIFICATE OF APPEAL IN SUPREME COURT CASE #IN 111576

Document Available (#1021095831) Download document in TIFF format.TIFF Download document in PDF format.PDF

03-18-2013 CNOTE

N O C DUE DATE SC #IN 111576 IS 5-7-13

03-27-2013 AFD

ADDITIONAL THIRD-PARTY DEFENDANTS' SUBMISSION OF AFFIDAVIT REGARDING ENTRY OF ORDER OF DISQUALIFICATION / CERTIFICATE OF MAILING

Document Available at Court Clerk's Office
PALOMA CAPITAL LLC
04-03-2013 TEXT

(COUNTER) DESIGNATION OF RECORD FOR APPEAL FROM DISTRICT COURT (C/DF)

Document Available (#1021275561) Download document in TIFF format.TIFF Download document in PDF format.PDF

04-03-2013 RESP

RESPONSE TO PETITION IN ERROR

Document Available (#1021275565) Download document in TIFF format.TIFF Download document in PDF format.PDF
PALOMA CAPITAL LLC
04-05-2013 CTFREE

FITZGERALD, MARY: PRETRIAL CONFERENCE NOT HELD, STRICKEN AS MOOT

04-05-2013 CTFREE

FITZGERALD, MARY: MOTION TO RECONSIDER NOT HELD, CONTINUED TO 5-28-2013 AT 10:00 PER TOM LADNER

04-18-2013 NO

NOTICE OF COMPLETION OF RECORD ON APPEAL IN SUPREME COURT CASE #IN 111576 WAS MAILED TO MICHAEL RICHIE CLERK OF THE APPELLATE COURTS AND ALL COUNSEL.

INDEX OF RECORD CONSISTS OF: 6 VOLUMES CERTIFIED/ORIGINAL FILES PGS 1-1496; 14 TRANSCRIPTS; 1 PLAINTIFF EXHIBIT BINDER; & 1 DEFENDANT EXHIBIT BINDER; & 1 EXHIBIT ENVELOPE

Document Available (#1021264559) Download document in TIFF format.TIFF Download document in PDF format.PDF

04-25-2013 MO

MOTION FOR THE ENTRY OF DEFAULT JUDGMENT IN FAVOR OF RIVER SIDE LOTS LLC AND PALOMA CAPITAL LLC / A TO J / CERTIFICATE OF MAILING

Document Available (#1021492915) Download document in TIFF format.TIFF Download document in PDF format.PDF
PALOMA CAPITAL LLC
05-01-2013 MO

ATTORNEY DEFTS' MOTION TO STAY CASE (A/J

Document Available (#1021636547) Download document in TIFF format.TIFF Download document in PDF format.PDF
HICKMAN, STEVEN R
05-06-2013 CTFREE

FITZGERALD, MARY: JURY TRIAL NOT HELD, STRICKEN AS MOOT

05-13-2013 RESP

ATTORNEY DEFT'S RESPONSE & OBJECTION TO MIOTION FOR DEFAULT JUDGMENT OF RIVERSIDE LOTS LLC & PALOMA CAPITAL LLC

Document Available (#1021706754) Download document in TIFF format.TIFF Download document in PDF format.PDF
RIVERVIEW LOTS LLC
05-16-2013 CTFREE

FITZGERALD, MARY: COURT ORDERS FRAZIER, FRAZIER, HICKMAN TO NOTIFY IMPERIAL AND PEREFF OF DISQUALIFICATION ORDER. IMPERIAL AND PERIFF HAVE 30 DAYS FROM TODAYS DATE TO OBTAIN REPLACEMENT COUNSEL

05-20-2013 APLI

ADDITIONAL THIRD-PARTY DEFS RIVERSIDE LOTS, LLC AND PALOMA CAPITAL, LLC'S APPLICATION FOR LEAVE TO FILE REPLY BRIEF IN SUPPORT OF MOTION FOR DEFAULT / A TO J

Document Available (#1021822384) Download document in TIFF format.TIFF Download document in PDF format.PDF

05-20-2013 OBJ

OBJECTION TO ATTORNEY DEFENDANTS' MOTION TO STAY CASE / A TO J

Document Available (#1021822380) Download document in TIFF format.TIFF Download document in PDF format.PDF

05-20-2013 B

APPEALANTS' BRIEF IN CHIEF ON APPEAL (C/DF)

Document Available (#1021819347) Download document in TIFF format.TIFF Download document in PDF format.PDF
IMPERIAL INVESTMENTS LLC
05-23-2013 RESP

ATTORNEY DEFT'S RESPONSE & OBJECTION TO RIVERSIDE & PALOMA'S APPLICATION FOR LEAVE TO FILE REPLY BRIEF IN SUPPORT OF MOTION FOR DEFAULT JUDGMENT

Document Available (#1021816456) Download document in TIFF format.TIFF Download document in PDF format.PDF
HICKMAN, STEVEN R
05-24-2013 O

ORDER (SEE ENTRY ABOVE) / AFFIDAVIT OF MAILING

Document Available (#1021706994) Download document in TIFF format.TIFF Download document in PDF format.PDF

05-24-2013 CTFREE

FITZGERALD, MARY: ORDER ENTERED/ FRAZIER AND HICKMAN TO NOTIFY IMPERIAL AND PEREFF OF DISQUALIFICATION ORDER. IMPERIAL AND PEREFF HAVE 30 DAYS FROM TODAYS DATE TO OBTAIN REPLACEMENT COUNSEL. NOTICES SENT TO ROGER ELDREDGE, DAVID CORDELL, BRUCE FREEMAN, THOMAS LADNER, PAULA QUILLIN, DIANNE SMITH, FRED STOOPS, ROBERT TAYLOR

05-28-2013 CTFREE

FITZGERALD, MARY: MOTION TO COMPEL NOT HELD, RESET TO 6-26-2013 AT 1:30 PER THOMAS LADNER/ROBERT TAYLOR

05-30-2013 O

ORDER / CASE IS STAYED PENDING APPEAL OF DISQUALIFICATION ORDER / AFFIDAVIT OF MAILING

Document Available (#1021934553) Download document in TIFF format.TIFF Download document in PDF format.PDF

05-30-2013 CTFREE

FITZGERALD, MARY: ORDER ENTERED/ CASE IS STAYED PENDING APPEAL OF DISQUALIFICATION ORDER. NOTICES SENT TO ROBERT TAYLOR, DIANNE SMITH, THOMAS LANDER, DAVID CORDELL, JOSEPH FARRIS, FRED STOOPS, STEVEN HICKMAN

05-31-2013 NO

NOTICE OF COMPLETION OF RECORD ON APPEAL IN SUPREME COURT CASE #DF 111388 (CONSOLIDATED WITH #DF 111393 & COMPANIONED WITH #IN 111427) WAS MAILED TO MICHAEL RICHIE CLERK OF THE APPELLATE COURTS AND ALL COUNSEL.

INDEX OF RECORD CONSISTS OF: 16 VOLUMES ORIGINAL FILES; & 1 TRANSCRIPT

Document Available (#1021709940) Download document in TIFF format.TIFF Download document in PDF format.PDF

06-03-2013 A

APPELLEES' ANSWER BRIEF / C TO D / CERTIFICATE OF SERVICE

Document Available (#1021936823) Download document in TIFF format.TIFF Download document in PDF format.PDF
RIVERVIEW LOTS LLC
06-26-2013 CTFREE

FITZGERALD, MARY: MOTION TO COMPEL NOT HELD, CASE STAYED

07-01-2013 RAM

RECORD ON APPEAL IN SUPREME COURT CASE #IN 111576 WAS MAILED TO MICHAEL RICHIE CLERK OF THE APPELLATE COURTS.

INDEX OF RECORD CONSISTS OF: 6 VOLUMES CERTIFIED/ORIGINAL FILES PGS 1-1496; 14 TRANSCRIPTS; 1 PLAINTIFF EXHIBIT BINDER; & 1 DEFENDANT EXHIBIT BINDER; & 1 EXHIBIT ENVELOPE

Document Available (#1022052212) Download document in TIFF format.TIFF Download document in PDF format.PDF

08-06-2013 TEXT

APPELLANTS' BRIEF-IN-CHIEF ON APPEAL / C2D / CERTIFICATE OF MAILING

Document Available (#1022559541) Download document in TIFF format.TIFF Download document in PDF format.PDF

09-16-2013 B

APPELLEE'S BRIEF IN RESPONSE TO APPLELLANT'S BRIEF -IN-CHIEF AND BRIEF IN CHIEF ON COUNTER APPEAL / C TO D / CERTIFICATE OF MAILING

Document Available (#1022969868) Download document in TIFF format.TIFF Download document in PDF format.PDF

09-18-2013 A

ANSWER BRIEF OF APPELLEES RIVERSIDE LOTS AND PALOMA CAPITAL LLC / C TO D / CERTIFICATE OF MAILING

Document Available (#1022964888) Download document in TIFF format.TIFF Download document in PDF format.PDF
RIVERVIEW LOTS LLC
10-07-2013 R

REPLY BRIEF OF APPELLANTS TO APPELLEES REIVERSIDE LOTS AND PALOMA CAPITAL / / C TO D / CERTIFICATE OF MAILING

Document Available (#1023148067) Download document in TIFF format.TIFF Download document in PDF format.PDF
IMPERIAL INVESTMENTS LLC
10-14-2013 RAM

RECORD ON APPEAL IN SUPREME COURT CASE #DF 111388 (CONSOLIDATED WITH #DF 111393 & COMPANIONED WITH #IN 111427) WAS MAILED TO MICHAEL RICHIE CLERK OF THE APPELLATE COURTS.

INDEX OF RECORD CONSISTS OF: 16 VOLUMES ORIGINAL FILES; & 1 TRANSCRIPT

Document Available (#1023146877) Download document in TIFF format.TIFF Download document in PDF format.PDF

10-16-2013 R

REPLY BRIEF OF APPELLANTS TO APPELLEES RIVERVIEW PARK ESTATES OWL CREEK BOAT WORKS, FULTON, SMITHERITAGE, AND SMITH / A TO D / CERTIFICATE OF MAILING

Document Available (#1023091601) Download document in TIFF format.TIFF Download document in PDF format.PDF
IMPERIAL INVESTMENTS LLC
11-04-2013 B

APPELLEES' / COUNTER-APPELLANTS' BRIEF IN REPLY IN SUPPORT OF COUNTER-APPEAL (C/DF)

Document Available (#1023453278) Download document in TIFF format.TIFF Download document in PDF format.PDF
RIVERVIEW PARK ESTATES LLC
03-12-2014 CTFREE

KUEHN, DANA: JOURNAL ENTRY OF JUDGMENT ENTERED.

03-12-2014 JEJ

JOURNAL ENTRY OF JUDGMENT DEFS MICHAEL J KING, S. GREGORY PITTMAN AND WINTERS KING & ASSOCIATES INC ARE GTANTED JUDGMENT ON COST SUM OF $4,927.70

Document Available (#1024417617) Download document in TIFF format.TIFF Download document in PDF format.PDF

06-27-2014 CERTS

CERTIFICATE OF SERVICE OF ORDERS

Document Available (#1026255825) Download document in TIFF format.TIFF Download document in PDF format.PDF
RIVERVIEW LOTS LLC
08-08-2014 RECP

RECEIPT OF MANDATE IN SUPREME COURT CASE #IN 111576 AND FORWARDED TO JUDGE KUEHN FOR SIGNATURE // AFFIRMED

Document Available (#1026315324) Download document in TIFF format.TIFF Download document in PDF format.PDF

08-08-2014 MOSJ

MOTION OF RIVERSIDE LOTS LLC AND PALOMA CAPITAL LLC FOR PARTIAL SUMMARY JUDGMENT AND BRIEF IN SUPPORT

Document Available (#1026313143) Download document in TIFF format.TIFF Download document in PDF format.PDF
$ 50.00
08-08-2014 ACCOUNT

RECEIPT # 2014-2907451 ON 08/08/2014.
PAYOR:LADNER & ELDREDGE PLLC TOTAL AMOUNT PAID: $50.00.
LINE ITEMS:
CJ-2007-3592: $50.00 ON AC01 CLERK FEES.

08-11-2014 CTFREE

KUEHN, DANA: MANDATE RECEIVED AND ORDER FILED AND SPREAD OF RECORD.

08-11-2014 MAN

MANDATE RECEIVED AND ORDERED FILED AND SPREAD OF RECORD THIS 10 DAY AUGUST 2014 / AFFIRMED

Document Available (#1026634218) Download document in TIFF format.TIFF Download document in PDF format.PDF

08-19-2014 CERTS

CERTIFICATE OF SERVICE OF NOTICE OF ISSUANCE OF MANDATE

Document Available (#1026998347) Download document in TIFF format.TIFF Download document in PDF format.PDF
RIVERVIEW PARK ESTATES LLC
08-25-2014 MO

THIR-PARTY DEFENDANTS STEVEN R HICKMAN AND FRASIER FRASIER & HICKMAN LLP'S MOTION FOR EXTENSION TO RESPOND TO PLAINTIFF'S MOTION FOR PARTIAL SUMMARY JUDGMENT / A TO J / CERTIFICATE OF MAILING

Document Available (#1026987613) Download document in TIFF format.TIFF Download document in PDF format.PDF
FRASIER FRASIER & HICKMAN LLP
08-26-2014 MO

DEFENDANTS IMPERIAL INVESTMENTS LLC AND STEPHEN C PEREFF'S UNOPPOSED MOTION TO EXTEND RESPONSE TIME / CERTIFICATE OF SERVICE

Document Available (#1026987878) Download document in TIFF format.TIFF Download document in PDF format.PDF
IMPERIAL INVESTMENTS LLC
08-26-2014 EAA

ENTRY OF APPEARANCE / TREVOR L REYNOLDS & BARBARA CARSON ENTERING AS COUNSEL / CERTIFICATE OF SERVICE / W-CS

Document Available (#1026987874) Download document in TIFF format.TIFF Download document in PDF format.PDF
IMPERIAL INVESTMENTS LLC
08-27-2014 OBJ

OBJECTION OF RIVERSIDE LOTS LLC AND PALOMA CAPITAL LLC TO THE MOTION FOR EXTENSION OF TIME FILED BY STEVEN R HICKMAN AND FRASIER FRASIER & HICHMAN LLP / A TO J / CERTIFICATE OF MAILING

Document Available (#1026988729) Download document in TIFF format.TIFF Download document in PDF format.PDF
RIVERVIEW LOTS LLC
08-27-2014 CTFREE

FITZGERALD, MARY: ORDER ENTERED GRANTING UNOPPOSED MOTION TO EXTEND TIME TO RESPOND

08-29-2014 AM

AMENDED DEFENDANTS IMPERIAL INVESTMENTS LLC AND STEPHEN C PEREFF'S UNOPPOSED MOTION TO EXTEND RESPONSE TIME / A2J / CERT OF SERVICE

Document Available (#1026990444) Download document in TIFF format.TIFF Download document in PDF format.PDF
IMPERIAL INVESTMENTS LLC
09-02-2014 O

ORDER GRANTING UNOPPOSED MOTION TO EXTEND TIME TO RESPOND /

Document Available (#1026990377) Download document in TIFF format.TIFF Download document in PDF format.PDF

09-02-2014 AM

AMENDED ORDER GRANTING UNOPPOSED MOTION TO EXTEND TIME TO RESPOND /

Document Available (#1026990373) Download document in TIFF format.TIFF Download document in PDF format.PDF

09-02-2014 CTFREE

FITZGERALD, MARY: AMENDED ORDER GRANTING UNOPPOSED MOTION TO EXTEND TIME TO RESPOND

09-02-2014 CTFREE

FITZGERALD, MARY: TRANSFER ORDER ISSUED. JUDGE RECUSES

09-04-2014 O

TRANSFER ORDER ( TO JUDGE MORRISSEY / JUDGE RECUSES)

Document Available (#1026990529) Download document in TIFF format.TIFF Download document in PDF format.PDF

09-04-2014 O

TRANSFER ORDER AS TO THE REMAINING ISSUED BELOW TO JUDGE MORRISSEY / JUDGE FITZGERALD RECUSES

Document Available (#1026990529) Download document in TIFF format.TIFF Download document in PDF format.PDF

09-04-2014 CM

CERTIFICATE OF MAILING / ORDER GRANTING UNOPPOSED MOTION TO EXTEND TIME TO RESPOND AND AMENDED ORDER GRANTING UNOPPOSED MOTION TO EXTEND TIME TO RESPOND /

Document Available (#1026992294) Download document in TIFF format.TIFF Download document in PDF format.PDF
RIVERVIEW PARK ESTATES LLC
09-10-2014 MO

THIRD-PARTY DEFENDANTS STEVEN R HICKMAN AND FRASIER, FRASIER & HICKMAN LLP'S AMENDED MOTION FOR EXTENSION TO RESPOND TO PLAINTIFF'S MOTION FOR PARTIAL SUMMARY JUDGMENT / A2J / CERT OF MAILING

Document Available (#1027188927) Download document in TIFF format.TIFF Download document in PDF format.PDF
HICKMAN, STEVEN R
09-15-2014 RESP

DEFENDANTS IMPERIAL INVESTMETN LLC AND STEPHEN C PEREFF'S RESPONSE TO MOTION OF RIVERSIDE LLOTS LLC AND PALOMA CAPITAL LLC FOR PARTIAL SUMMARY JUDGMENT / A TO J / CERTIFICATE OF SERVICE

Document Available (#1027192863) Download document in TIFF format.TIFF Download document in PDF format.PDF
IMPERIAL INVESTMENTS LLC
09-25-2014 TEXT

ACCEPTANCE OF REMITTITUR BY PLAINTIFF / CERTIFICATE OF MAILING

Document Available (#1027201276) Download document in TIFF format.TIFF Download document in PDF format.PDF
RIVERVIEW PARK ESTATES LLC
09-30-2014 APLI

UNOPPOSED APPLICATION OF RIVERSIDE LOTS LLC AND PALOMA CAPITAL, LLC TO FILE A REPLY BRIEF IN SUPPORT OF THEIR MOTION FOR PARTIAL SUMMARY JUDGMENT / CM

Document Available (#1027189701) Download document in TIFF format.TIFF Download document in PDF format.PDF
PALOMA CAPITAL LLC
10-01-2014 CTFREE

MORRISSEY, LINDA G: ORDER ENTERED GRANTING UNOPPOSED APPLICATION OF RIVERSIDE LOTS, LLC AND PALOMA CAPITAL, LLC TO FILE A REPLY IN SUPPORT OF THEIR MOTION FOR PARTIAL SUMMARY JUDGMENT

10-02-2014 O

ORDER

Document Available (#1027418400) Download document in TIFF format.TIFF Download document in PDF format.PDF

10-09-2014 R

REPLY BRIEF IN SUPPORT OF THE MOTION OF RIVERSIDE LOTS LLC AND PALOMA CAPITAL LLC FOR PARTIAL SUMMARY JUDGMENT / A TO J / CERTIFICATE OF MAILING

Document Available (#1027421114) Download document in TIFF format.TIFF Download document in PDF format.PDF
RIVERVIEW LOTS LLC
10-27-2014 MO

MOTION TO SETTLE JOURNAL ENTRY / A TO J / CERTIFICATE OF MAILING

Document Available (#1027507441) Download document in TIFF format.TIFF Download document in PDF format.PDF
RIVERVIEW PARK ESTATES LLC
11-14-2014 RESP

RESPONSE TO MOTION TO SETTLE JOURNAL ENTRY / C TO J / CERTIFICATE OF SERVICE

Document Available (#1027829440) Download document in TIFF format.TIFF Download document in PDF format.PDF
PEREFF, STEPHEN C
12-03-2014 CTFREE

MORRISSEY, LINDA G: CASE IS SET FOR STATUS CONFERENCE ON MONDAY, JANUARY 5, 2015, AT 2:00 PM, ROOM 601.

NOTICE MAILED TO: STEVEN R. HICKMAN; PAULA QUILLIN; BOB TAYLOR; BRUCE W. FREEMAN; THOMAS M. LADNER

12-03-2014 NOH

NOTICE OF HEARING / AFD OF MAILING

Document Available (#1027979385) Download document in TIFF format.TIFF Download document in PDF format.PDF

01-05-2015 CTFREE

MORRISSEY, LINDA G: STATUS CONFERENCE HELD; TOM LADNER, ROGER ELDREDGE APPEARED FOR RIVERSIDE PARK ESTATES AND PALOMA; BARBARA CARSON, TREVOR REYNOLDS APPEARED FOR IMPERIAL INVESTMENTS; ASHLEY BIBB, ROBERT TAYLOR APPEARED FOR STEVE HICKMAN AND FRASIER, FRASIER & HICKMAN; STEVE HICKMAN APPEARED; CASE IS STAYED PENDING DEISION BY THE SUPREME COURT ON PETITIONS FOR CERT; 2 MOTIONS FOR SUMMARY JUDGMENT PENDING ON PALOMA AND RIVERSIDE'S MOTION FOR PARTIAL SUMMARY JUDGMENT - LAWYERS HAVE FIFTEEN (15) DAYS AFTER DISPOSITION OF PETITION FOR CERT TO RESPOND TO PLAINTIFF'S MOTION FOR SUMMARY JUDGMENT; PALOMA AND RIVERSIDE'S TIME TO RESPOND IS AFTER THEY CONDUCT AGREED-TO DISCOVERY PER PREVIOUS ORDER; STATUS CONFERENCE/HEARING ON PALOMA'S MOTION FOR PARTIAL SUMMARY JUDGMENT IS SET FOR HEARING ON 4/30/15 AT 2:00 PM; PARTIES ENCOURAGED TO DISCUSS POSSIBILITY OF ATTENDING MEDIATION/ARBITRATION

04-23-2015 RAM

RECORDS ON APPEAL IN SUPREME COURT CASE #'S IN 111576, # DF 111388, & #IN 110427 WERE RETURNED FROM MICHAEL RICHIE CLERK OF THE APPELLATE COURTS.

INDEX OF ALL RECORDS RETURNED AND FORWARDED TO WAREHOUSE STORAGE CONSISTS OF: 25 VOLUMES OF FILES; 16 TRANSCRIPTS; 1 EXHIBIT ENVELOPE AND 2 EXHIBIT BINDERS

Document Available (#1029261058) Download document in TIFF format.TIFF Download document in PDF format.PDF

04-29-2015 CNOTE

CLERK'S NOTE: PER PHONE CALL FROM TOM LADNER, MANDATE NOT YET FILED AND SPREAD OF RECORD; THEREFORE, HEARING SET 4/30/15 IS STRICKEN AND RESET TO 5/13/15 AT 10:00 AM; MR LADNER TO NOTIFY ALL PARTIES OF THE NEW HEARING DATE

04-30-2015 RECP

RECEIPT OF MANDATE IN SUPREME COURT CASE #IN 110427 AND FORWARDED TO JUDGE KUEHN FOR SIGNATURE // DISMISSED

Document Available (#1029445444) Download document in TIFF format.TIFF Download document in PDF format.PDF

04-30-2015 RECP

RECEIPT OF MANDATE IN SUPREME COURT CASE #SD 111215 AND FORWARDED TO JUDGE KUEHN FOR SIGNATURE // AFFIRMED

Document Available (#1029445448) Download document in TIFF format.TIFF Download document in PDF format.PDF

04-30-2015 RECP

RECEIPT OF MANDATE IN SUPREME COURT CASE #DF 111388 AND FORWARDED TO JUDGE KUEHN FOR SIGNATURE // AFFIRMED IN PART; REVERSED IN PART AND REMANDED

Document Available (#1029445452) Download document in TIFF format.TIFF Download document in PDF format.PDF

05-04-2015 CTFREE

KUEHN, DANA: MANDATE RECEIVED AND ORDER FILED AND SPREAD OF RECORD.

05-04-2015 CTFREE

KUEHN, DANA: MANDATE RECEIVED AND ORDER FILED AND SPREAD OF RECORD.

05-04-2015 CTFREE

KUEHN, DANA: MANDATE RECEIVED AND ORDER FILED AND SPREAD OF RECORD.

05-04-2015 MANTO

MANDATE RECEIVED (#SD 111215) AND ORDERED FILED AND SPREAD OF RECORD MAY 4, 2015 // AFFIRMED

Document Available (#1029445495) Download document in TIFF format.TIFF Download document in PDF format.PDF

05-04-2015 MANTO

MANDATE RECEIVED (#IN 110427) AND ORDERED FILED AND SPREAD OF RECORD MAY 4, 2015 // DISMISSED

Document Available (#1029445491) Download document in TIFF format.TIFF Download document in PDF format.PDF

05-04-2015 MANTO

MANDATE RECEIVED (#DF 111388) ORDERED FILED AND SPREAD OF RECORD MAY 4, 2015 // AFFIRMED IN PART; REVERSED IN PART AND REMANDED

Document Available (#1029445487) Download document in TIFF format.TIFF Download document in PDF format.PDF

05-07-2015 CTFREE

MORRISSEY, LINDA G: JOURNAL ENTRY OF JUDGMENT GRANTING THE MOTION FOR PARTIAL SUMMARY JUDGMENT FILED BY RIVERSIDE LOTS, LLC AND PALOMA CAPITAL, LLC ENTERED

05-08-2015 JEJ

JOURNAL ENTRY OF JUDGMENT GRANTING THE MOTION FOR PARTIAL SUMMARY JUDGMENT FILED BY RIVERSIDE LOTS LLC AND PALOMA CAPITAL LLC ( SEE INSTRUMENT)

Document Available (#1029447840) Download document in TIFF format.TIFF Download document in PDF format.PDF

05-12-2015 CNOTE

CLERK'S NOTE: HEARING ON MOTION FOR PARTIAL SUMMARY JUDGMENT SET 5/13/15 IS STRICKEN; AGREED JOURNAL ENTRY OF JUDGMENT GRANTING MOTION FOR PARTIAL SUMMARY JUDGMENT ENTERED

05-14-2015 TEXT

CONFIRMATION OF ACCEPTANCE OF REMITTITUR BY PLAINTIFF / C TO J / CERTIFICATE OF MAILING

Document Available (#1029458998) Download document in TIFF format.TIFF Download document in PDF format.PDF
RIVERVIEW PARK ESTATES LLC
05-14-2015 MO

MOTION OF RIVERSIDE LOTS LLC AND PALOMA CAPITAL LLC FOR LEAVE TO FILE AND AMENDED CROSCLAIM AND THIRD-PARTY PETITION / CERTIFICATE OF MAILING

Document Available (#1029458964) Download document in TIFF format.TIFF Download document in PDF format.PDF
RIVERVIEW PARK ESTATES LLC
05-28-2015 MO

FRASIER, FRASIER & HICKMAN LP AND STEVEN R HICHMAN'S COMBINED, UNOPPOSED MOTION FOR EXTENSION OF TIME TO RESPOND TO MOTIN FOR LEAVE TO FILE AN AMENDED CROSS-CLAIM AND THIRD-PARY PETITION / A TO J / CERTIFICATE OF MAILING

Document Available (#1029604051) Download document in TIFF format.TIFF Download document in PDF format.PDF
HICKMAN, STEVEN R
06-02-2015 CTFREE

MORRISSEY, LINDA G: ORDER ENTERED GRANTING FRASIER, FRASIER & HICKMAN, L.P. AND STEVEN R HICKMAN'S COMBINED, UNOPPOSED MOTION FOR EXTENSION OF TIME TO RESPOND TO MOTION FOR LEAVE TO FILE AN AMENDED CROSS-CLAIM AND THIRD-PARTY PETITION

06-04-2015 O

ORDER/ SEE ABOVE ENTRY

Document Available (#1029882486) Download document in TIFF format.TIFF Download document in PDF format.PDF

06-09-2015 OBJ

THIRD-PARTY DEFENDANTS STEVEN R HICMAN AND FRASIER, FRASIER & HICKMAN, LLP'S OBJECTION TO RIVERVIEW LOTS LLC'S AND PALO9MA CAPITAL, LLC'S MOTION FOR LEAVE TO FILE AND AMENDED CROSSCLAIM AND THIRD-PARTY PETITION / CERTIFICATE OF MAILING

Document Available (#1029878947) Download document in TIFF format.TIFF Download document in PDF format.PDF
HICKMAN, STEVEN R
06-17-2015 APLI

UNOPPOSED APPLICATION FOR LEAVE TO FILE A REPLY BRIEF IN SUPPORT OF THE MOTION OF RIVERSIDE LOTS LLC AND PALOMA CAPITAL LLC FOR LEAVE TO FILE AN AMENDED CROSSCLAIM AND THIRD-PARTY PETITION / A TO J / CERTIFICATE OF MAILING

Document Available (#1029996136) Download document in TIFF format.TIFF Download document in PDF format.PDF
RIVERVIEW LOTS LLC
06-19-2015 MO

RESUBMISSION OF MOTION TO SETTLE JOURNAL ENTRY / C TO J / CERTIFICATE OF MAILING

Document Available (#1029994679) Download document in TIFF format.TIFF Download document in PDF format.PDF
RIVERVIEW PARK ESTATES LLC
06-22-2015 CTFREE

JUDGE SELLERS FOR JUDGE MORRISSEY: ORDER ENTERED GRANTING UNOPPOSED APPLICATION FOR LEAVE TO FILE A REPLY BRIEF

06-26-2015 O

ORDER GRANTING UNOPPOSED APPLICATION FOR LEAVE TO FILE A REPLY BRIEF /

Document Available (#1030129803) Download document in TIFF format.TIFF Download document in PDF format.PDF

06-29-2015 R

REPLY BRIEF IN SUPPORT OF THE MOTION OF RIVERSIDE LOTS / LLC AND PALOMA CAPITAL LLC FOR LEAVE TO FILE AN AMENDED CROSSCLAIM AND THIRD-PARTY PETITION / CERTIFICATE OF MAILING

Document Available (#1030129993) Download document in TIFF format.TIFF Download document in PDF format.PDF
RIVERVIEW LOTS LLC
07-07-2015 RESP

RESPONSE OF PEREEF DEFENDANTS TO RESUBMISSION OF MOTION TO SETTLE JOURNAL ENTRY / C TO J / CERTIFICATE OF SERVICE

Document Available (#1030123624) Download document in TIFF format.TIFF Download document in PDF format.PDF
IMPERIAL INVESTMENTS LLC
07-27-2015 CTFREE

MORRISSEY, LINDA G: ORDER ENTERED GRANTING MOTION OF RVIERSIDE LOTS, LLC, AND PALOMA CAPITAL, LLC LEAVE TO FILE AN AMENDED CROSSCLAIM AND THIRD-PARTY PETITION

07-30-2015 O

ORDER GRANTING MOTION OF RIVERSIDE LOTS LLC AND PALOMA CAPITAL LLC LEAVE TO FILE AN AMENDED CROSSCLAIM AND THIRD PARTY PETITION

Document Available (#1030382146) Download document in TIFF format.TIFF Download document in PDF format.PDF

07-30-2015 AM

AMENDED CROSSCLAIM AGAINST DEFENDANTS, IMPERIAL INVESTMENTS LLC, AND STEPHEN C PEREFF, AND THIRD-PARTY PETITION AGAINST STEVEN R HICKMAN AND FRASIER FRASIER & HICKMAN LLP BY RIVERSIDE LOTS LLC, AND PALOMA CAPITAL LLC

Document Available (#1030382150) Download document in TIFF format.TIFF Download document in PDF format.PDF
PALOMA CAPITAL LLC
08-06-2015 CTFREE

KUEHN, DANA: JOURNAL ENTRY OF JUDGMENT ENTERED.

08-11-2015 JEJ

JOURNAL ENTRY OF JUDGMENT ( SEE INSTRUMENT)

Document Available (#1030456036) Download document in TIFF format.TIFF Download document in PDF format.PDF

08-12-2015 CERTS

CERTIFICATE OF SERVICE / JOURNAL ENTRY OF JUDGMENT

Document Available (#1030449675) Download document in TIFF format.TIFF Download document in PDF format.PDF
RIVERVIEW PARK ESTATES LLC
08-12-2015 A

THIRD-PARTY DEFENDANTS, STEVEN HICHMAN AND FRASIER FRASIER & HICKMAN'S ANSWER TO AMENDED THIRD-PARY PETITION / CERTIFICATE OF MAILING

Document Available (#1030450112) Download document in TIFF format.TIFF Download document in PDF format.PDF
FRASIER FRASIER & HICKMAN LLP
08-17-2015 DORJT

DESIGNATION OF RECORD FOR APPEAL FROM DISTRICT COURT JURY TRIAL C2DF

Document Available (#1030455289) Download document in TIFF format.TIFF Download document in PDF format.PDF
$ 300.00
08-17-2015 ACCOUNT

RECEIPT # 2015-3154022 ON 08/17/2015.
PAYOR:FRASIER FRASIER & HICKMAN LLP TOTAL AMOUNT PAID: $300.00.
LINE ITEMS:
CJ-2007-3592: $300.00 ON AC01 CLERK FEES.

08-18-2015 A

DEFENDANTS IMPERIAL INVESTMENTS LLC AND STEPHEN C PEREFF'S ANSWER TO AMENDED THIRD-PARTY PETITION / CERTIFICATE OF SERVICE

Document Available (#1030712973) Download document in TIFF format.TIFF Download document in PDF format.PDF
IMPERIAL INVESTMENTS LLC
08-21-2015 CER

CERTIFICATE OF APPEAL IN SUPREME COURT CASE #DF 114214

Document Available (#1030387803) Download document in TIFF format.TIFF Download document in PDF format.PDF

08-21-2015 CNOTE

N O C DUE DATE SUPREME COURT 2-17-16

08-25-2015 GAPJ

GARNISHMENT AFFIDAVIT W/SUMMONS (POST JUDGMENT)(AS TO STEVE PEREFF INC//BANK OF OKLAHOMA)

Document Available (#1030714569) Download document in TIFF format.TIFF Download document in PDF format.PDF
$ 28.00
08-25-2015 OCISR

OKLAHOMA COURT INFORMATION SYSTEM REVOLVING FUND
$ 25.00
08-25-2015 CCADMIN02

COURT CLERK ADMINISTRATIVE FEE ON $2 COLLECTIONS
$ 0.20
08-25-2015 OCJC

OKLAHOMA COUNCIL ON JUDICIAL COMPLAINTS REVOLVING FUND
$ 2.00
08-25-2015 OCASA

OKLAHOMA COURT APPOINTED SPECIAL ADVOCATES
$ 5.00
08-25-2015 CCADMIN04

COURT CLERK ADMINISTRATIVE FEE ON COLLECTIONS
$ 0.50
08-25-2015 GSIMA

GARNISHMENT SUMMONS ISSUED MAILED BY PLAINTIFF OR ATTORNEY

08-25-2015 GACON

GARNISHMENT AFFIDAVIT W/SUMMONS - CONTINUING WAGE(AS TO STEPHEN C PEREFF//PEREFF DEVELOPMENT GROUP LTD)

Document Available (#1030714573) Download document in TIFF format.TIFF Download document in PDF format.PDF
$ 68.00
08-25-2015 OCISR

OKLAHOMA COURT INFORMATION SYSTEM REVOLVING FUND
$ 25.00
08-25-2015 CCADMIN02

COURT CLERK ADMINISTRATIVE FEE ON $2 COLLECTIONS
$ 0.20
08-25-2015 OCJC

OKLAHOMA COUNCIL ON JUDICIAL COMPLAINTS REVOLVING FUND
$ 2.00
08-25-2015 OCASA

OKLAHOMA COURT APPOINTED SPECIAL ADVOCATES
$ 5.00
08-25-2015 CCADMIN04

COURT CLERK ADMINISTRATIVE FEE ON COLLECTIONS
$ 0.50
08-25-2015 GSIM

GARNISHMENT SUMMONS ISSUED - MAIL
$ 11.50
08-25-2015 SMM

GARNISHMENT SUMMONS MAILED TO PEREFF DEVELOPMENT GROUP LTD

Document Available (#1030709156) Download document in TIFF format.TIFF Download document in PDF format.PDF
PEREFF, STEPHEN C
08-25-2015 ACCOUNT

RECEIPT # 2015-3160100 ON 08/25/2015.
PAYOR:CONNER & WINTERS TOTAL AMOUNT PAID: $60.70.
LINE ITEMS:
CJ-2007-3592: $28.00 ON AC01 CLERK FEES.
CJ-2007-3592: $0.70 ON AC31 COURT CLERK REVOLVING FUND.
CJ-2007-3592: $5.00 ON AC58 OKLAHOMA COURT APPOINTED SPECIAL ADVOCATES.
CJ-2007-3592: $2.00 ON AC59 COUNCIL ON JUDICIAL COMPLAINTS REVOLVING FUND.
CJ-2007-3592: $25.00 ON AC79 OCIS REVOLVING FUND.

08-25-2015 ACCOUNT

RECEIPT # 2015-3160104 ON 08/25/2015.
PAYOR:CONNER & WINTERS TOTAL AMOUNT PAID: $112.20.
LINE ITEMS:
CJ-2007-3592: $79.50 ON AC01 CLERK FEES.
CJ-2007-3592: $0.70 ON AC31 COURT CLERK REVOLVING FUND.
CJ-2007-3592: $5.00 ON AC58 OKLAHOMA COURT APPOINTED SPECIAL ADVOCATES.
CJ-2007-3592: $2.00 ON AC59 COUNCIL ON JUDICIAL COMPLAINTS REVOLVING FUND.
CJ-2007-3592: $25.00 ON AC79 OCIS REVOLVING FUND.

08-27-2015 SERV

RETURN OF SERVICE/GARNISHMENT SUMMONS CERTIFIED MAIL TO: PEREFF DEVELOPMENT GROUP LTD / ON 8-26-15

Document Available (#1030711306) Download document in TIFF format.TIFF Download document in PDF format.PDF

08-28-2015 ATG

ANSWER TO GARNISHMENT BY PEREFF DEVELOPE GRP LTD / NOT EMPLOYED

Document Available (#1030816787) Download document in TIFF format.TIFF Download document in PDF format.PDF
PEREFF, STEPHEN C
09-04-2015 ATG

ANSWER TO GARNISHMENT BY BANK OF OKLAHOMA / NOT EMPLOYED / NO ACCOUNTS

Document Available (#1030812643) Download document in TIFF format.TIFF Download document in PDF format.PDF

11-18-2015 MOC

RIVERSIDE LOTS LLC AND PALOMA CAPITAL LLC'S MOTION TO COMPEL AND BRIEF IN SUPPORT / CERTIFICATE OF MAILING

Document Available (#1031575106) Download document in TIFF format.TIFF Download document in PDF format.PDF
RIVERVIEW LOTS LLC
11-23-2015 DISPJE

MORRISSEY, LINDA G; CASE DISMISSED AS PER JOURNAL ENTRY ENTERED ON 8-11-2015
5 RIVERVIEW LOTS LLC
11-23-2015 DISPJE

MORRISSEY, LINDA G; CASE DISMISSED AS PER JOURNAL ENTRY ENTERED ON 8-11-2015
6 PEREFF, STEPHEN N
11-23-2015 DISPJE

MORRISSEY, LINDA G; CASE DISMISSED AS PER JOURNAL ENTRY ENTERED ON 8-11-2015
7 IMPERIAL INVESTMENTS LLC
11-23-2015 DISPJE

MORRISSEY, LINDA G; CASE DISMISSED AS PER JOURNAL ENTRY ENTERED ON 8-11-2015
7 PEREFF PROPERTIES;
11-23-2015 DISPJE

MORRISSEY, LINDA G; CASE DISMISSED AS PER JOURNAL ENTRY ENTERED ON 8-11-2015
7 STEVE PEREFF, INC.;
11-23-2015 DISPJE

MORRISSEY, LINDA G; CASE DISMISSED AS PER JOURNAL ENTRY ENTERED ON 8-11-2015
8 IMPERIAL INVESTMENTS LLC
11-23-2015 DISPJE

MORRISSEY, LINDA G; CASE DISMISSED AS PER JOURNAL ENTRY ENTERED ON 8-11-2015
13 PALOMA CAPITAL LLC
11-23-2015 DISPJE

MORRISSEY, LINDA G; CASE DISMISSED AS PER JOURNAL ENTRY ENTERED ON 8-11-2015
13 RIVERVIEW LOTS LLC
11-23-2015 DISPJE

MORRISSEY, LINDA G; CASE DISMISSED AS PER JOURNAL ENTRY ENTERED ON 8-11-2015
14 FRASIER FRASIER & HICKMAN LLP
11-23-2015 DISPJE

MORRISSEY, LINDA G; CASE DISMISSED AS PER JOURNAL ENTRY ENTERED ON 8-11-2015
14 HICKMAN, STEVEN R
11-23-2015 DISPJE

MORRISSEY, LINDA G; CASE DISMISSED AS PER JOURNAL ENTRY ENTERED ON 8-11-2015
14 IMPERIAL INVESTMENTS LLC
11-23-2015 DISPJE

MORRISSEY, LINDA G; CASE DISMISSED AS PER JOURNAL ENTRY ENTERED ON 8-11-2015
14 PEREFF, STEPHEN C
11-23-2015 DISPJE

MORRISSEY, LINDA G; CASE DISMISSED AS PER JOURNAL ENTRY ENTERED ON 8-11-2015
15 FRASIER FRASIER & HICKMAN LLP
11-23-2015 DISPJE

MORRISSEY, LINDA G; CASE DISMISSED AS PER JOURNAL ENTRY ENTERED ON 8-11-2015
15 HICKMAN, STEVEN R
11-23-2015 DISPJE

MORRISSEY, LINDA G; CASE DISMISSED AS PER JOURNAL ENTRY ENTERED ON 8-11-2015
15 IMPERIAL INVESTMENTS LLC
11-23-2015 DISPJE

MORRISSEY, LINDA G; CASE DISMISSED AS PER JOURNAL ENTRY ENTERED ON 8-11-2015
15 PEREFF, STEPHEN C
11-23-2015 DISPJE

MORRISSEY, LINDA G; CASE DISMISSED AS PER JOURNAL ENTRY ENTERED ON 8-11-2015
16 FRASIER FRASIER & HICKMAN LLP
11-23-2015 DISPJE

MORRISSEY, LINDA G; CASE DISMISSED AS PER JOURNAL ENTRY ENTERED ON 8-11-2015
16 HICKMAN, STEVEN R
11-23-2015 DISPJE

MORRISSEY, LINDA G; CASE DISMISSED AS PER JOURNAL ENTRY ENTERED ON 8-11-2015
16 IMPERIAL INVESTMENTS LLC
11-23-2015 DISPJE

MORRISSEY, LINDA G; CASE DISMISSED AS PER JOURNAL ENTRY ENTERED ON 8-11-2015
16 PEREFF, STEPHEN C
11-23-2015 DISPJE

MORRISSEY, LINDA G; CASE DISMISSED AS PER JOURNAL ENTRY ENTERED ON 8-11-2015
17 FRASIER FRASIER & HICKMAN LLP
11-23-2015 DISPJE

MORRISSEY, LINDA G; CASE DISMISSED AS PER JOURNAL ENTRY ENTERED ON 8-11-2015
17 HICKMAN, STEVEN R
11-23-2015 DISPJE

MORRISSEY, LINDA G; CASE DISMISSED AS PER JOURNAL ENTRY ENTERED ON 8-11-2015
17 IMPERIAL INVESTMENTS LLC
11-23-2015 DISPJE

MORRISSEY, LINDA G; CASE DISMISSED AS PER JOURNAL ENTRY ENTERED ON 8-11-2015
17 PEREFF, STEPHEN C
11-23-2015 DISPJE

MORRISSEY, LINDA G; CASE DISMISSED AS PER JOURNAL ENTRY ENTERED ON 8-11-2015
18 FRASIER FRASIER & HICKMAN LLP
11-23-2015 DISPJE

MORRISSEY, LINDA G; CASE DISMISSED AS PER JOURNAL ENTRY ENTERED ON 8-11-2015
18 HICKMAN, STEVEN R
11-23-2015 DISPJE

MORRISSEY, LINDA G; CASE DISMISSED AS PER JOURNAL ENTRY ENTERED ON 8-11-2015
18 IMPERIAL INVESTMENTS LLC
11-23-2015 DISPJE

MORRISSEY, LINDA G; CASE DISMISSED AS PER JOURNAL ENTRY ENTERED ON 8-11-2015
18 PEREFF, STEPHEN C
11-23-2015 DISPJE

MORRISSEY, LINDA G; CASE DISMISSED AS PER JOURNAL ENTRY ENTERED ON 8-11-2015
19 FRASIER FRASIER & HICKMAN LLP
11-23-2015 DISPJE

MORRISSEY, LINDA G; CASE DISMISSED AS PER JOURNAL ENTRY ENTERED ON 8-11-2015
19 HICKMAN, STEVEN R
11-23-2015 DISPJE

MORRISSEY, LINDA G; CASE DISMISSED AS PER JOURNAL ENTRY ENTERED ON 8-11-2015
19 IMPERIAL INVESTMENTS LLC
11-23-2015 DISPJE

MORRISSEY, LINDA G; CASE DISMISSED AS PER JOURNAL ENTRY ENTERED ON 8-11-2015
19 PEREFF, STEPHEN C
12-03-2015 CNOTE

CASE NOTE; AS PER PHONE CONVERSATION WITH MR. LADNER; PREVIOUS ENTRIES FOR DISMISSAL OF CASE AS PER JOURNAL ENTRY ON 11-23-2015 FOR STEPHEN PEREFF, IMPERIAL INVESTMENTS LLC, STEVEN HICKMAN, FRASIER FRAISER & HICKMAN LLP, RIVERVIEW LOTS LLC, AND PALOMA CAPITAL LLC ARE IN ERROR;

12-08-2015 CNOTE

CASE NOTE; CASE SET FOR STATUS CONFERENCE ON 1-21-2016 AT 2:00 PM ROOM 513; COUNSEL OR PARTIES WITHOUT COUNSEL SHOULD APPEAR OR DISPOSITION MAY BE MADE IN THEIR ABSENCE;

COPY OF NOTICE MAILED TO ROGER K ELDREDGE, THOMAS M LADNER, BARBARA L CARSON, TREVOR LEE REYNOLDS, DIANNE LOUISE M SMITH, AND ROBERT TAYLOR;

12-08-2015 CTFREE

MORRISSEY, LINDA G; CASE IS SET FOR STATUS CONFERENCE; NOTICE OF HEARING ENTERED; COPY OF NOTICE MAILED TO ROGER K ELDREDGE, THOMAS M LADNER, BARBARA L CARSON, TREVOR LEE REYNOLDS, DIANNE LOUISE M SMITH, ROBERT TAYLOR;

12-08-2015 NOH

NOTICE OF HEARING / SET ON 1-21-16 @ 2 PM COURTROOM 513 / AFFIDAVIT OF MAILING

Document Available (#1031725734) Download document in TIFF format.TIFF Download document in PDF format.PDF

12-28-2015 RESP

IMPERIAL/PEREFF'S RESPONSE TO RIVERSIDE LOTS LLC AND PALOMA CAPITAL LLC'S MOTION TO COMPEL / C TO J / CERTIFICATE OF SERVICE

Document Available (#1031911680) Download document in TIFF format.TIFF Download document in PDF format.PDF
IMPERIAL INVESTMENTS LLC
01-11-2016 APLI

UNOPPOSED APPLICATION FOR LEAVE TO FILE A REPLY BRIEF IN SUPPORT OF THE MOTION TO COMPEL OF RIVERSIDE LOTS LLC AND PALOMA CAPITAL LLC / A TO J / CERTIFICATE OF MAILING

Document Available (#1031974047) Download document in TIFF format.TIFF Download document in PDF format.PDF
RIVERVIEW LOTS LLC
01-13-2016 AM

AMENDMENT TO DESIGNATION OF RECORD FOR APPEAL FROM DISTRICT COURT / CERTIFICATE OF MAILING / C-DF

Document Available (#1032074710) Download document in TIFF format.TIFF Download document in PDF format.PDF
IMPERIAL INVESTMENTS LLC
01-21-2016 CTFREE

MORRISSEY, LINDA G; CASE COMES ON FOR STATUS CONFERENCE; ROBERT TAYLOR AND ASHLEY BIBB PRESENT FOR HICKMAN AND FRASIER FRASIER AND HICKMAN; TOM LADNER PRESENT FOR PALOMA AND RIVERSIDE; TREVOR REYNOLD PRESENT FOR IMPERIAL AND PEREFF; AGREED SCHEDULING ORDER ENTERED; PRETRIAL CONFERENCE SET FOR 9-27-2016 AT 11:15; COUNSEL OR PARTIES WITHOUT COUNSEL MUST ATTEND OR DISPOSITION MAY BE MADE IN THEIR ABSENCE; PARTIES AGREE TO ATTEND PRIVATE MEDIATION;

01-21-2016 O

AGREED SCHEDULING ORDER

Document Available (#1032079306) Download document in TIFF format.TIFF Download document in PDF format.PDF

01-21-2016 O

ORDER GRANTING UNOPPOSED APPLICATION FOR LEAVE TO FILE A REPLY BRIEF

Document Available (#1032079310) Download document in TIFF format.TIFF Download document in PDF format.PDF

01-28-2016 NO

NOTICE OF COMPLETION OF RECORD IN SUPREME COURT CASE #DF 114214 WAS MAILED TO MICHAEL RICHIE CLERK OF THE APPELLATE COURTS AND ALL COUNSEL.

INDEX OF RECORD CONSISTS OF: 7 VOLUMES ORIGINAL FILES; 15 TRANSCRIPTS; 7 BOUND PLEADINGS; 2 EXHIBIT BINDERS; & 1 EXHIBIT ENVELOPE

Document Available (#1031978454) Download document in TIFF format.TIFF Download document in PDF format.PDF

01-28-2016 R

RIVERSIDE LOTS. LLC. AND PALOMA CAPITAL, LLC'S REPLY BRIEF IN SUPPORT OF THEIR MOTIO TO COMPEL (A/J)

Document Available (#1032173494) Download document in TIFF format.TIFF Download document in PDF format.PDF
RIVERVIEW LOTS LLC
02-02-2016 CTFREE

MORRISSEY, LINDA G; THE DEFENDANTS RIVERSIDE LOTS LLC AND PALOMA CAPITAL LLC'S MOTION TO COMPEL FILED ON 11-18-2015 IS GRANTED; ((((SEE SEPARATE ORDER FOR FULL DECISION)))) ORDER ENTERED; COPIES MAILED TO ROGER ELDREDGE, THOMAS LADNER, BARBARA CARSON, TREVOR REYNOLDS, DIANNE LOUISE M SMITH, AND ROBERT TAYLOR;

02-02-2016 CTFREE

MORRISSEY, LINDA G; THE PRETRIAL CONFERENCE SET FOR 9-27-2016 AT 11:15 HAS NOW BEEN RESET FOR 10-10-2016 AT 10:00 AM IN COURT ROOM 513; COUNSEL OR PARTIES WITHOUT COUNSEL MUST ATTEND OR DISPOSITION MAY BE MADE IN THEIR ABSENCE; NOTICE OF HEARING ENTERED; COPIES MAILED TO ROGER ELDREDGE, THOMAS LADNER, BARBARA CARSON, TREVOR REYNOLDS, DIANNE SMITH, AND ROBERT TAYLOR;

02-02-2016 O

ORDER & NOTICE OF HEARING / PRETRIALCONFERENCE RESET FOR 10-101-6 @ 10 AM IN ROOM 513 / AFFIDAVIT OF MAILING

Document Available (#1032269403) Download document in TIFF format.TIFF Download document in PDF format.PDF

02-02-2016 O

ORDER/ SEE DOCUMENT / AFFIDAVIT OF MAILING

Document Available (#1032269464) Download document in TIFF format.TIFF Download document in PDF format.PDF

03-15-2016 WL

(BIFURCATED CASE) ADDITIONAL THIRD PARTY DEFENDANTS' PRELIMINARY WITNESS & EXHIBIT LISTS / CERTIFICATE OF MAILING

Document Available (#1032748703) Download document in TIFF format.TIFF Download document in PDF format.PDF
RIVERVIEW LOTS LLC
03-21-2016 COPY

COPIES CHARGED TO LEVINSON SMITH & HUFFMAN PC
$ 15.00
03-21-2016 WL

PRELIMINARY WITNESS AND EXHIBIT LIST OF THIRD-PARTY DEFENDATS STEVEN R HICKMAN AND RASIER, FRAISER & HICKMAN / CERTIFICATE OF MAILING

Document Available (#1032815230) Download document in TIFF format.TIFF Download document in PDF format.PDF
FRASIER FRASIER & HICKMAN LLP
03-21-2016 ACCOUNT

RECEIPT # 2016-3292480 ON 03/21/2016.
PAYOR:LEVINSON SMITH & HUFFMAN PC TOTAL AMOUNT PAID: $15.00.
LINE ITEMS:
CJ-2007-3592: $15.00 ON AC01 CLERK FEES.

03-28-2016 B

BRIEF IN CHIEF OF APPELLANTS (C/D)

Document Available (#1032745321) Download document in TIFF format.TIFF Download document in PDF format.PDF
IMPERIAL INVESTMENTS LLC
04-19-2016 B

APPELLEE'S BRIEF IN RESPONSE TO APPELLANT'S BRIEF-IN-CHIEF / C TO D / CERTIFICATE OF MAILING

Document Available (#1032979087) Download document in TIFF format.TIFF Download document in PDF format.PDF
RIVERVIEW LOTS LLC
05-03-2016 MO

MOTION TO WITHDRAW AS ATTORNEY / C TO J / CERTIFICATE OF SERVICE

Document Available (#1033160364) Download document in TIFF format.TIFF Download document in PDF format.PDF
PEREFF, STEPHEN C
05-06-2016 RESP

RESPONSE OF RIVERSIDE LOSTS LLC / AND PALOMA CAPITAL LLC TO ATTORNEYS' MOTION TO WITHDRAW / CERTIFICATE OF MAILING

Document Available (#1033158148) Download document in TIFF format.TIFF Download document in PDF format.PDF
RIVERVIEW LOTS LLC
05-16-2016 RAM

RECORD IN SUPREME COURT CASE #DF 114214 WAS MAILED TO MICHAEL RICHIE CLERK OF THE APPELLATE COURTS

INDEX OF RECORD CONSISTS OF: 7 VOLUMES ORIGINAL FILES; 15 TRANSCRIPTS; 7 BOUND PLEADINGS; 2 EXHIBIT BINDERS; & 1 EXHIBIT ENVELOPE

Document Available (#1032976379) Download document in TIFF format.TIFF Download document in PDF format.PDF

06-02-2016 CTFREE

MORRISSEY, LINDA G; RODER ALLOWING WITHDRAWAL ENTERED; TREVOR L REYNOLDS AND BARBARA L CARSON; (((((ORDER PLACED IN THE JUDGE'S OUTBOX TO BE PICKED UP FOR FILING)))))

06-02-2016 AM

AMENDED MOTION TO WITHDRAW AS ATTORNEY / TREVOR L REYNOLDS & BARBARA L CARSON / CERTIFICATE OF SERVICE

Document Available (#1033366589) Download document in TIFF format.TIFF Download document in PDF format.PDF
IMPERIAL INVESTMENTS LLC
06-03-2016 O

ORDER ALLOWING WITHDRAWAL / TREVOR L REYNOLDS AND BARBARA L CARSON / CERTIFICATE OF SERVICE

Document Available (#1033365967) Download document in TIFF format.TIFF Download document in PDF format.PDF

06-13-2016 GAPJ

GARNISHMENT AFFIDAVIT W/SUMMONS (POST JUDGMENT) AS TO IMPERIAL INVESTMENTS LLC, STEVE PEREFF INC, PEREFF PROPERTIES, AND STEPHEN C PEREFF SR\ METRO PLEX APARTMENTS

Document Available (#1033361571) Download document in TIFF format.TIFF Download document in PDF format.PDF
$ 28.00
06-13-2016 OCISR

OKLAHOMA COURT INFORMATION SYSTEM REVOLVING FUND
$ 25.00
06-13-2016 OCJC

OKLAHOMA COUNCIL ON JUDICIAL COMPLAINTS REVOLVING FUND
$ 1.55
06-13-2016 OCASA

OKLAHOMA COURT APPOINTED SPECIAL ADVOCATES
$ 5.00
06-13-2016 CCADMIN0155

COURT CLERK ADMINISTRATIVE FEE ON $1.55 COLLECTION
$ 0.16
06-13-2016 SJFIS

STATE JUDICIAL REVOLVING FUND - INTERPRETER AND TRANSLATOR SERVICES
$ 0.45
06-13-2016 CCADMIN04

COURT CLERK ADMINISTRATIVE FEE ON COLLECTIONS
$ 0.50
06-13-2016 GSIMA

GARNISHMENT SUMMONS ISSUED MAILED BY PLAINTIFF OR ATTORNEY

06-13-2016 ACCOUNT

RECEIPT # 2016-3354647 ON 06/13/2016.
PAYOR:CONNER & WINTERS LLP TOTAL AMOUNT PAID: $60.66.
LINE ITEMS:
CJ-2007-3592: $28.00 ON AC01 CLERK FEES.
CJ-2007-3592: $0.66 ON AC31 COURT CLERK REVOLVING FUND.
CJ-2007-3592: $5.00 ON AC58 OKLAHOMA COURT APPOINTED SPECIAL ADVOCATES.
CJ-2007-3592: $1.55 ON AC59 COUNCIL ON JUDICIAL COMPLAINTS REVOLVING FUND.
CJ-2007-3592: $0.45 ON AC65 STATE JUDICIAL REVOLVING FUND, INTERPRETER SVCS.
CJ-2007-3592: $25.00 ON AC79 OCIS REVOLVING FUND.

06-15-2016 WL

ADDITION THIRD PARY DEFENDANTS' FINAL WITNESS & EXHIBIT LISTS / (BIFURCATED CASE) / CERTIFICATE OF MAILING

Document Available (#1033582247) Download document in TIFF format.TIFF Download document in PDF format.PDF

06-15-2016 MO

THIRD-PARTY DEFENDANTS STEVEN R HICKMAN AND FRASIER, FRASIER & HICKMAN LLP'S MOTON FOR EXTENSION OF SCHEDULING ORDER DEADLINES / CERTIFICATE OF MAILING

Document Available (#1033583856) Download document in TIFF format.TIFF Download document in PDF format.PDF
HICKMAN, STEVEN R
06-15-2016 WL

FINAL WITNESS AND EXHIBIT LIST OF HIRD-PARTY DEFENDANTS STEVEN R HICKMAN AND FRASIER, FRASIER & HICHKMAN / CERTIFICATE OF MAILING

Document Available (#1033583852) Download document in TIFF format.TIFF Download document in PDF format.PDF
HICKMAN, STEVEN R
07-01-2016 CTFREE

MORRISSEY, LINDA G; THE DEFENDANT IS GRANTED AN EXTENSION OF 20 DAYS TO ENTER AN APPEARANCE AS COUNSEL FOR BRUCE MCKENNA; BRUCE MCKENNA INFORMING TOM LADNER;

07-05-2016 RESP

(BIFURCATED CASE) ADDITIONAL THIRD PARTY DEFENDANTS' RESPONSE TO STEVEN R HICKMAN AND FRASIER, FRASIER & HICKMAN'S MOTION FOR EXTENSION OF SCHEDULING ORDER DEADLINES / A TO J / CERTIFICATE OF MAILING

Document Available (#1033907309) Download document in TIFF format.TIFF Download document in PDF format.PDF
RIVERVIEW LOTS LLC
07-05-2016 APLI

APPLICATION FOR EXTENSION OF TIME TO ENTER AN APPEARANCE ON BEHALF OF IMPERIAL INVESTMENTS LLC AND STEPHEN C PEREFF / A TO J / CERTIFICATE OF SERVICE

Document Available (#1033364480) Download document in TIFF format.TIFF Download document in PDF format.PDF
IMPERIAL INVESTMENTS LLC
07-06-2016 RESP

(BIFURCATED CASE) ADDITIONAL THIRD PARTY DEFENDANTS' (1) RESPONSE TO IMPERIAL INVESTMENTS AND STEPHEN C PEREFF'S APPLICATION FOR EXTENSION OF TIME TO ENTER AND APPEARANCE AND (2 MOTION TO RECONSIDER / CERTIFICATE OF MAILING

Document Available (#1033907508) Download document in TIFF format.TIFF Download document in PDF format.PDF
RIVERVIEW LOTS LLC
07-26-2016 APLI

SECOND APPLICATION FOR EXTENSION OF TIME TO ENTER AN APPEARANCE OFN BEHALF OF IMPERIAL INVESTMENTS LLC AND STEPHEN C PEREFF / CERTIFICATE OF SERVICE

Document Available (#1033895886) Download document in TIFF format.TIFF Download document in PDF format.PDF
IMPERIAL INVESTMENTS LLC
07-27-2016 CTFREE

MORRISSEY, LINDA G; THE CASE IS SET FOR A HEARING ON THE THIRD-PARTY DEFENDANTS STEVEN B. HICKMAN AND FRASIER, FRASIER & HICKMAN, LLP'S MOTION FOR EXTENSION OF SCHEDULING ORDER DEADLINES FILED ON 6-15-2016; THE HEARING IS SET FOR 8-25-2016 AT 1:30 PM IN COURT ROOM 513; COUNSEL OR PARTIES WITHOUT COUNSEL MUST ATTEND OR DISPOSITION MAY BE MADE IN THEIR ABSENCE; NOTICE OF HEARING ENTERED WITH COPIES MAILED TO ROBERT TAYLOR, ASHLEY BIBB, DIANNE SMITH, THOMAS LADNER, ROGER ELDREDGE, STEPHEN PEREFF;

07-28-2016 CTFREE

MORRISSEY, LINDA G; THE CASE HAS BEEN SET FOR A HEARING ON THE MOTION TO RECONSIDER FILED ON 7-6-2016; THE HEARING IS SET TO OCCUR ON 8-25-2016 AT 1:30 PM IN COURT ROOM 513; COUNSEL OR PARTIES WITHOUT COUNSEL MUST ATTEND THE HEARING OR DISPOSITION MAY BE MADE IN THEIR ABSENCE; NOTICE OF HEARING ENTERED; COPIES MAILED TO ROBERT TAYLOR, ASHELY BIBB, DIANNE SMITH, THOMAS LADNER, ROGER ELDREDGE, STEPHEN PEREFF;

07-28-2016 NOH

NOTICE OF HEARING/ SET ON 8-25-16 @ 1:30 PM IN COURT ROOM 513 / AFFIDAVIT OF MAILING

Document Available (#1034162412) Download document in TIFF format.TIFF Download document in PDF format.PDF

07-28-2016 REQ

REQUEST FOR EXPEDITED HEARING ON SECOND APPLICATION FOR EXTENSION OF TIME TO ENTER AN APPEARANCE ON BEHALF OF IMPERIAL INVESTMENTS LLC AND STEPHEN C PEREFF / A TO J / CERTIFICATE OF SERVICE

Document Available (#1034162397) Download document in TIFF format.TIFF Download document in PDF format.PDF
IMPERIAL INVESTMENTS LLC
07-28-2016 APLI

UNOPPOSED APPLICATION TO FILE OUT-OF TIME RESPONSE TO MOTION TO RECONSIDER JULY 1, 2016 MINUTE ORDER / A TOJ / CERTIFICATE OF SERVICE

Document Available (#1034162393) Download document in TIFF format.TIFF Download document in PDF format.PDF
IMPERIAL INVESTMENTS LLC
07-28-2016 CTFREE

MORRISSEY, LINDA G; ORDER GRANTING EXTENSION OF TIME TO RESPOND TO MOTION TO RECONSIDER ENTERED; STEPHEN C PEREFF SHALL FILE HIS RESPONSE TO THE MOTION TO RECONSIDER NO LATER THAN 8-5-2016; (((((ORDER PLACED IN THE JUDGE'S OUTBOX TO BE PICKED UP FOR FILING)))))

07-28-2016 CTFREE

MORRISSEY, LINDA G; ORDER FOR EXPIDITED HEARING ENTERED; THE CASE IS SET FOR HEARING ON THE SECOND APPLICATION OF IMPERIAL INVESTMENTS, L.L.C. AND STEPHEN C. PEREFF; THE HEARING IS SET FOR AUGUST 18, 2016 AT 3:30 PM IN COURT ROOM 513; COUNSEL OR PARTIES WITHOUT COUNSEL MUST ATTEND OR DISPOSITION MAY BE MADE IN THEIR ABSENCE; (((((ORDER SET IN THE JUDGE'S OUTBOX TO BE PICKED UP FOR FILING))))) ; NOTICE OF HEARING ENTERED WITH COPIES MAILED TO ROBERT TAYLOR, ASHLEY BIBB, DIANNE SMITH, THOMAS LADNER, ROGER ELDREDGE, STEPHEN PEREFF;

07-28-2016 OBJ

ADDITIONAL THIRD PARTY DEFENDANTS' OBJECTION TO IMPERIAL INVESTMENTS, LLC AND STEPHEN C. PEREFF'S SECOND APPLICATION FOR EXTENSION OF TIME TO ENTER AND APPEARANCE (A/J)

Document Available (#1034162510) Download document in TIFF format.TIFF Download document in PDF format.PDF
PALOMA CAPITAL LLC
07-28-2016 NOH

NOTICE OF HEARING / AFD OF MAILIN

Document Available (#1034162379) Download document in TIFF format.TIFF Download document in PDF format.PDF

07-29-2016 B

BRIEF OF IMPERIAL INVESTMENTS, LLC. AND STEPHEN C. PEREFF IN OPPOSITION TO MOTION TO RECONSIDER THIS COURT'S JULY 1, 2016, MINUTE ORDER (A/J)

Document Available (#1034160157) Download document in TIFF format.TIFF Download document in PDF format.PDF
IMPERIAL INVESTMENTS LLC
07-29-2016 NO

NOTICE OF HEARING / AFFIDAVIT OF MAILING

Document Available (#1034160142) Download document in TIFF format.TIFF Download document in PDF format.PDF

07-29-2016 O

ORDER GRANTING EXTENSION OF TIME TO RESPOND TO MOTION TO RECONSIDER / TO FILE NO LATER THAN 8-5-16/ CERTIFICATE OF SERVICE

Document Available (#1034162563) Download document in TIFF format.TIFF Download document in PDF format.PDF

07-29-2016 O

ORDER FOR EXPEDITED HEARING / ON 8-18-16 / @ 3:30 PM / CERTIFICATE OF SERVICE

Document Available (#1034162555) Download document in TIFF format.TIFF Download document in PDF format.PDF

08-03-2016 CTFREE

MORRISSEY, LINDA G; ORDER GRANTING PERMISSION TO FILE REPLY IN SUPPORT OF SECOND APPLICATION FOR EXTENSION OF TIME TO ENTER AN APPEARANCE ENTERED; REPLY SHALL BE FILED NO LATER THAN 8-12-2016; (((((ORDER PLACED IN THE JUDGE'S OUTBOX TO BE PICKED UP FOR FILING)))))

08-03-2016 APLI

APPLICATION OF IMPERIAL INVESTMENTS LLC AND STEPHEN C PEREFF FOR PERMISSION TO FILE REPLY IN SUPPORT OF THEIR SECOND APPLICATION FOR EXTENSION OF TIME TO ENTER AN APPEARANCE / A-J / CERTIFICATE OF SERVICE

Document Available (#1034156670) Download document in TIFF format.TIFF Download document in PDF format.PDF
IMPERIAL INVESTMENTS LLC
08-05-2016 O

ORDER GRANTING PERMISSION TO FILE REPLY IN SUPPORT OF SECOND APPLICATION FOR EXTENSION OF TIME TO ENTER AND APPEARANCE / CERTIFICATE OF SERVICE

Document Available (#1034267234) Download document in TIFF format.TIFF Download document in PDF format.PDF

08-10-2016 LT

LETTER/ TO JUDGE MORRISSEY / REF: HEARING / SEE DOCUMENTS

Document Available (#1034268469) Download document in TIFF format.TIFF Download document in PDF format.PDF
PEREFF, STEPHEN C
08-10-2016 AFD

AFFIDAVIT OF BRUCE A MCKENNA

Document Available at Court Clerk's Office
RIVERVIEW PARK ESTATES LLC
08-12-2016 R

REPLY IN SUPPORT OF SECOND APPLICATION FOR EXTNESION OF TIME ENTER AN APPEARANCE ON BEHALF OF IMPERIAL INVESTMENTS LLC AND STEPHEN C PEREFF / CERTIFICATE OF SERVICE

Document Available (#1034264733) Download document in TIFF format.TIFF Download document in PDF format.PDF
IMPERIAL INVESTMENTS LLC
08-15-2016 APLI

THIRD APPLICATION FOR EXTENSION OF TIME TO ENTER AN APPEARANCE ON BEHALF OF IMPERIAL INVESTMENTS LLC AND STEPHEN C PEREFF / A TO J / CERTIFICATE OF SERVICE

Document Available (#1034265516) Download document in TIFF format.TIFF Download document in PDF format.PDF
IMPERIAL INVESTMENTS LLC
08-15-2016 OSH

ORDER RESETTING HEARING ON ST JOHN MEDICAL CENTER INC'S MOTION FOR PARTIAL SUMMARY JUDGMENT / FOR 8-12-16 @ 11 AM

Document Available (#1034265557) Download document in TIFF format.TIFF Download document in PDF format.PDF

08-16-2016 CTFREE

MORRISSEY, LINDA G; THE THIRD APPLICATION FOR EXTENSION OF TIME TO ENTER AN APPEARANCE ON BEHALF OF IMPERIAL INVESTMENTS, LLC, AND STEPHEN C. PEREFF FILED ON 8-15-2016 IS HEREBY GRANTED WITH AN EXTENSION OF TWO (2) DAYS, OR UNTIL 8-17-2016, TO FILE AN ENTRY OF APPEARANCE ON BEHALF OF IMPERIAL INVESTMENTS, LLC, AND STEPHEN C. PEREFF OVER THE RESPONDENTS' OBJECTIONS; ORDER ON THE THIRD APPLICATION FOR EXTENSION OF TIME TO ENTER AN APPEARANCE ENTERED; COPIES MAILED/FAXED TO THOMAS LADNER, ROGER ELDREDGE, DIANNE SMITH, ROBERT TAYLOR, TAYLOR RYAN, AHSLEY BIBB, STEPHEN PEREFF, IMPERIAL INVESTMENTS LLC, BRUCE MCKENNA;

08-16-2016 O

ORDER ON THE THIRD APPLICATION FOR EXTENSION OF TIME TO ENTER AN APPEARANCE / AFFIDAVIT OF MAILING

Document Available (#1034262638) Download document in TIFF format.TIFF Download document in PDF format.PDF

08-17-2016 MO

COMBINED MOTIONS (WITH SUPPORTING BRIEF) OF IMPERIAL INVESTMENTS LLC AND STEPHEN C PEREFF TO RECONSIDER, VACATE, CORRECT OR CLARIFY AUGUST 16, 2016 ORDER ON THE THIRD APPLICATION FOR EXTENSION TO TIME TO ENTER AN APPEARANCE / CERTIFICATE OF SERVICE / A-J

Document Available (#1034261155) Download document in TIFF format.TIFF Download document in PDF format.PDF
IMPERIAL INVESTMENTS LLC
08-18-2016 CTFREE

MORRISSEY, LINDA G; THE CASE COMES ON FOR HEARING ON APPLICAITON OF IMPERIAL INVESTMENTS LLC & STEPHEN C PEREFF TO SPECIAL LIMITED ENTRY OF APPEARANCE; ROGER ELDREDGE AND DIANNE SMITH PRESENT FOR PALOMA CAPITAL LLC AND RIVERVIEW LOTS LLC; ROBERT TAYLOR PRESENT FOR FRAISER, FRIASER, & HICKMAN LLP AND STEVEN R. HICKMAN; BRUCE MCKENNA PRESENT; ORDER REGARDING IMPERIAL INVESTMENT LLC AND STEPHEN C PEREFF'S THIRD APPLICATION FOR EXTENSION OF TIME TO ENTER AN APPEARANCE ENTERED;

08-18-2016 O

ORDER REGARDING IMPERIAL INVESTMENTS LLC AND STEPHEN C PEREFF'S THIRD APPLICATION FOR EXTENSION OF TIME TO ENTER AN APPEARANCE

Document Available (#1034261389) Download document in TIFF format.TIFF Download document in PDF format.PDF

08-22-2016 AFD

AFFIDAVIT OF MAILING / SUBMITTED BY ROGER K ELDREDGE

Document Available at Court Clerk's Office
RIVERVIEW LOTS LLC
08-23-2016 EAA

ENTRY OF APPEARANCE ON BEHALF OF IMPERAL INVESTMENTS LLC AND STEPHEN C PEREFF / BRUCE A MCKENNA ENTERING AS COUNSEL / CERTIFICATE OF SERVICE

Document Available (#1034380794) Download document in TIFF format.TIFF Download document in PDF format.PDF
IMPERIAL INVESTMENTS LLC
08-23-2016 MO

THIRD PARTY DEFENDANTS STEVEN R HICKMAN AND FRASIER & HICKMAN LLP'S WITHDRAWAL OF MOTION FOR SUMMARY JUDGMENT AND ALTERNATIVE MOTIONS FOR PARTIAL SUMMARY ADJUDICATIONS / CERTIFICATE OF MAILING

Document Available (#1034380741) Download document in TIFF format.TIFF Download document in PDF format.PDF

08-25-2016 CTFREE

MORRISSEY, LINDA G; THE CASE COMES ON FOR HEARING ON THE 3RD PARTY DEFENDANTS' MOTION FOR EXTENSION OF SCHEDULING ORDER DEADLINES AND FOR HEARING ON THE MOTION TO RECONSIDER FILED ON 7-6-2016; TOM LADNER APPEARS FOR PALOMA CAPITAL LLC AND RIVERSIDE LOTS LLC; CRAIG BAILEY APPEARS ON BEHALF OF BRUCE MCKENNA FOR STEPEHN C PEREFF AND IMPERIAL INVESTMENTS LLC; ROBERT TAYLOR APPEARS FOR STEVE HICKMAN AND FRASIER FRASIER & HICKMAN; GARY WOODSON AS COURT REPORTER; THE PARTIES ARE TO SUBMIT A NEW AGREED SCHEDULING ORDER TO THE COURT PER THE RULING THAT THE DEADLINES ARE NOT TO EXTEND PAST FOUR MONTHS; THE COURT ORDERS THAT THE CAPTION OF THE CASE IS TO BE MODIFIED TO REFLECT THAT RIVERVIEW PARK ESTATES, LLC SHOULD BE RIVERSIDE LOTS, LLC; THE COURT ORDERS THAT THE STYLE OF THE CASE BE MODIFIED TO REFLECT THE PARTIES IN THE CURRENT LITIGATION; THE COURT ORDERED THE APPOINTMENT OF A SPECIAL DISCOVERY MASTER; THE PARTIES AGREED UPON JUDGE BOUDREAU AS DISCOVERY MASTER; AN AGREED SCHEDULING ORDER WAS ENTERD; A PRETRIAL CONFERENCE IS SET FOR MARCH 20, 2017 AT 10:00 AM IN COURT ROOM 13; COUNSEL OR PARTIES WITHOUT COUNSEL MUST ATTEND THE PRETRIAL CONFERENCE OR DISPOSITION MAY BE MADE IN THEIR ABSENCE; THE PARTIES ARE ATTENDING PRIVATE MEDIATION NO LATER THAN 1-20-2017; MINUTE ORDER ENTERED WITH COPIES MAILED TO DIANNE L SMITH, THOMAS LADNER, ROGER ELDREDGE, ROBERT TAYLOR, TAYLOR RYAN, ASHLEY BIBB, BRUCE MCKENNA;

08-26-2016 CTFREE

MORRISSEY, LINDA G; AGREED SCHEDULING ORDER ENTERED; PRETRIAL CONFERENCE SET FOR 3-20-2017 AT 10:00 AM IN COURT ROOM 513; COUNSEL OR PARTIES WITHOUT COUNSEL MUST ATTEND OR DISPOSITION MAY BE MADE IN THEIR ABSENCE; THE PARTIES AGREE TO ATTEND PRIVATE MEDIAITON PRIOR TO THE DATE OF THE PRETRIAL CONFERENCE; (((((AGREED SCHEDULING ORDER PLACED IN THE JUDGE'S OUTBOX TO BE PICKED UP FOR FILING)))))

08-29-2016 O

ORDER/ PRETRIAL CONFERENCE SET ON 3-20-17 @ 10 AM IN COURT ROOM 513 / COUNSEL AND PARTIES WITHOUT COUNSEL MUST ATTEND PRETRIAL CONFERENCE OR DISPOSITION BY BE MADE IN THEIR ABSENCE / PARTIES ARE ATTENDING PRIVATE MEDIATION NO LATER THAN 1-20-17 / AFFIDAVIT OF MAILING

Document Available (#1034380216) Download document in TIFF format.TIFF Download document in PDF format.PDF

08-30-2016 SCHO

AGREED SCHEDULING ORDER / 8-26-16

09-06-2016 CTFREE

MORRISSEY, LINDA G; ORDER RE-ALIGNING AND RE-DESIGNTIONG THE PARTIES ENTERED; (((((ORDER PLACED IN THE JUDGE'S OUTBOX TO BE PICKED UP FOR FILING)))))

09-08-2016 CTFREE

MORRISSEY, LINDA G; THE CASE HAS NOW BEEN SET FOR A HEARING ON THE COMBINED MOTIONS (WITH SUPPORTING BRIEF) OF IMPERIAL INVESTMENSTS, LLC, AND STEPHEN C. PEREFF TO RECONSIDER, VACATE, CORRECT OR CLARIFY AUGUST 16, 2016, ORDER ON THE THIRD APPLICATION FOR EXTENSION OF TIME TO ENTER AN APPEARANCE THAT WAS FILED ON 8-17-2016; THE HEARING HAS BEEN SET FOR 10-5-2016 AT 1:30 PM IN COURT ROOM 513; COUNSEL OR PARTIES WITHOUT COUNSEL MUST ATTEND THE HEARING OR DISPOSITION MAY BE MADE IN THEIR ABSENCE;

09-08-2016 O

ORDER RE-ALIGNING AND RE-DSIGNATIONG THE PARTIES /

Document Available (#1034553877) Download document in TIFF format.TIFF Download document in PDF format.PDF

09-09-2016 CTFREE

MORRISSEY, LINDA G; NOTICE OF HEARING ENTERED; 10-5-2016 AT 1:30 PM; COPIES OF THIS NOTICE WERE MAILED TO DIANNE L SMITH, THOMAS LADNER, ROGER ELDREDGE, ROBERT TAYLOR, TAYLOR RYAN, ASHLEY BIBB, AND BRUCE MCKENNA;

09-09-2016 NOH

NOTICE OF HEARING/ SEE ABOVE ENTRY / AFFIDAVIT OF MAILING

Document Unavailable (#1034550859)

09-09-2016 MODJ

MOTION FOR DEFAULT JUDGMENT/ C TO J / CERTIFICATE OF MAILING

Document Available (#1034550848) Download document in TIFF format.TIFF Download document in PDF format.PDF
RIVERVIEW PARK ESTATES LLC
09-27-2016 OBJ

OBJECTION TO MOTION FOR DEFAULT JUDGMENT / C2J

Document Available (#1034609103) Download document in TIFF format.TIFF Download document in PDF format.PDF
PEREFF, STEPHEN C
09-27-2016 EAA

SPECIAL APPEARANCE AND OBJECTION TO MOTION FOR DEFAULT JUDGMENT AND DENIAL OF LIABILITY / C2J

Document Available (#1034609099) Download document in TIFF format.TIFF Download document in PDF format.PDF

10-04-2016 CNOTE

CLERK'S NOTE; AS PER EMAIL FROM BRUCE MCKENNA, AND AGREEMENT OF THE PARTIES, THE HEARING ON COMBINED MOTIONS TO RECONSIDER, VACATE, CORRECT OR CLARIFY THAT IS SET FOR 10-5-2016 AT 1:30 PM IS NOW STRICKEN AS MOOT;

11-01-2016 CTFREE

MORRISSEY, LINDA G; THE PLAINTIFF'S MOTION FOR DEFAULT JUDGMENT THAT WAS FILED ON 9-9-2016 IS DENIED; ORDER ON THE PLAINTIFF'S MOTION FOR DEFAULT JUDGMENT ENTERED; CLERK FILED THE ORIGINAL ORDER AND MAILED COPIES TO DAVID CORDELL, METRO PLEX APARTMENTS, STEVEN HICKMAN, TREVOR REYNOLDS, BARBARA CARSON, PAULA QUILLIN, DIANNE SMITH, TOM LADNER, FRED STOOPS, BRUCE MCKENNA, AND ROBERT TAYLOR;

11-01-2016 O

ORDER ON THE PLAINTIFF'S MOTION FOR DEFAULT JUDGMENT / FILED ON 9-9-16 DENIED

Document Available (#1035191073) Download document in TIFF format.TIFF Download document in PDF format.PDF

11-08-2016 RET

RETURN / OF ORDER / FOR METRO PLEX APPARTMENTS / BY USPS / NO SUCH NUMBER

Document Available (#1035225697) Download document in TIFF format.TIFF Download document in PDF format.PDF

12-02-2016 MOC

STEVEN R HICKMAN AND FRASIER, FRASIER & HICKMAN LL'S MOTION TO COMPEL AGAINST RIVERSIDE LLC AND PALOMA CAPITAL LLC / A TO J / CERTIFICATE OF MAILING

Document Available (#1035244055) Download document in TIFF format.TIFF Download document in PDF format.PDF
HICKMAN, STEVEN R
12-07-2016 MOC

PLAINTIFFS' MOTION TO COMPEL WITH RESPECT TO FFH DEFENDANT'S DISCOVERY RESPONSES AND BRIEF IN SUPPORT

Document Available (#1035241802) Download document in TIFF format.TIFF Download document in PDF format.PDF
RIVERVIEW LOTS LLC
12-07-2016 CTFREE

MORRISSEY, LINDA G; ORDER APPOINTING DISCOVERY MASTER ENTERED; DANIEL BOUDREAU IS APPOINTED AS DISCOVERY MASTER; (((((ORDER PLACED IN THE JUDGE'S OUTBOX TO BE PICKED UP FOR FILING)))))

12-09-2016 WL

FINAL WITNESS AND EXHIBIT LIST OF THIRD-PARTY DEFENDNTS STEVEN R HICKMAN AND FRASIER, FRSIER & HICKMAN / CERTIFICATE OF MAILING

Document Available (#1035232125) Download document in TIFF format.TIFF Download document in PDF format.PDF
FRASIER FRASIER & HICKMAN LLP
12-13-2016 O

ORDER APPOINTING DISCOVERY MASTER / DANIEL BOUDRAU AS DISCOVERY MASTER

Document Available (#1035225446) Download document in TIFF format.TIFF Download document in PDF format.PDF

12-19-2016 OBJ

PLAINTIFFS' OBJECTION TO THE MOTION TO COMPEL FILED BY THE FFH DEFENDANTS / A TO J / CERTIFICATE OF MAILING

Document Available (#1035221328) Download document in TIFF format.TIFF Download document in PDF format.PDF
RIVERVIEW LOTS LLC
12-28-2016 MO

DEFENDANTS STEVEN R HICKMAN AND FRASIER, FRASIER & HICKMAN LLP'S UNOPPOSED MTOIN FOR EXTENSION TO RESPOND TO PLAINTIFF'S MOTION TO COMPEL / CERTIFICATE OF MAILING

Document Available (#1035218890) Download document in TIFF format.TIFF Download document in PDF format.PDF
FRASIER FRASIER & HICKMAN LLP
01-03-2017 RESP

DEFENDANTS' RESPONSE TO PLAINTIFFS' MOTION TO COMPEL AND RELATED MOTION FOR PROTECTIVE ORDER / CERTIFICATE OF MAILING

Document Available (#1035216295) Download document in TIFF format.TIFF Download document in PDF format.PDF
IMPERIAL INVESTMENTS LLC
01-09-2017 CTFREE

MORRISSEY, LINDA G; ORDER ENTERED ON THE DEFENDANTS' UNOPPOSED MOTION FOR EXTENSION TO RESPOND TO PLAINTIFF'S MOTION TO COMPEL; DEFENDANTS HAVE UNTIL 1-13-2017 TO FILE A RESPONSE; (((((ORDER PLACED IN THE JUDGE'S OUTBOX TO BE PICKED UP FOR FILING)))))

02-01-2017 CTFREE

MORRISSEY, LINDA G; ORDER ENTERED ON THE DEFENDANT STEVEN R. HICKMAN AND FRASIER, FRASIER & HICKMAN, LLP'S MOTION FOR LEAVE TO FILE AN OVERSIZED BRIE IN SUPPORT OF THEIR MOTION FOR SUMMARY JUDGMENT; THE BRIEF IN NOT TO EXCEED 45 PAGES IN LENGTH; (((((ORDER PLACED IN THE JUDGE'S OUTBOX TO BE PICKED UP FOR FILING)))))

02-01-2017 MO

DEFENDANTS STEVEN R HICKMAN AND FRASIER, FRASIER & HICKMAN LLPS MOTION FOR LEAVE TO FILE AN OVER SIZED BRIEF IN SUPPORT OF THEIR MOTION N FOR SUMMARY JUDGMENT / CERTIFICATE OF MAILING

Document Available (#1035791444) Download document in TIFF format.TIFF Download document in PDF format.PDF
FRASIER FRASIER & HICKMAN LLP
02-03-2017 MO

JOINT MOTION FOR EXTENSION OF SCHEDULING ORDER DEADLINES AND CONTINUANCE OF PRETRIAL CONFERENCE

Document Available (#1036087135) Download document in TIFF format.TIFF Download document in PDF format.PDF

02-08-2017 CTFREE

MORRISSEY, LINDA G; ORDER ENTERED ON THE JOINT MOTION FOR EXTENSION OF SCHEDULING ORDER DEADLINES AND CONTINUANCE OF PRETRIAL CONFERENCE; THE DISCOVERY DEADLINE IS EXTENDED TO 4-7-2017; THE MOTION DEADLINE IS EXTENDED TO 4-21-2017; AS PER ENTRY OF THIS ORDER, THE PRETRIAL CONFERENCE ORIGINALLY SET FOR 3-20-2017 AT 10:00 AM HAS NOW BEEN RESET FOR 6-1-2017 AT 11:30 AM IN COURT ROOM 513; COUNSEL OR PARTIES WITHOUT COUNSEL MUST ATTEND THE NEWLY RESCHEDULED PRETRIAL CONFERENCE OR DISPOSITION MAY BE MADE IN THEIR ABSENCE; THE PARTIES PREVIOUSLY AGREED TO ATTEND PRIVATE MEDIATION PRIOR TO THE DATE OF THE PRETRIAL CONFERENCE; CONTINUANCES OF THE PRETRIAL CONFERENCE WILL ONLY BE GRANTED WITH A SHOWING OF GOOD CAUSE; (((((ORDER PLACED IN THE JUDGE'S OUTBOX TO BE PICKED UP FOR FILING)))))

02-13-2017 CTFREE

MORRISSEY, LINDA G; NOTICE OF PRETRIAL CONFERENCE ENTERED; 6-1-2017 AT 11:30 AM IN COURT ROOM 513; CLERK FILED THE ORIGINAL NOTICE OF PRETRIAL CONFERENCE AND MAILED COPIES TO ROGER ELDREDGE, ROBERT TAYLOR, ASHLEY BIBB, AND BRUCE MCKENNA;

02-13-2017 O

ORDER / PRETRIAL CONFERENCE SET ON 6-1-17 @ 11:30 AM

Document Available (#1036119418) Download document in TIFF format.TIFF Download document in PDF format.PDF

02-13-2017 NO

NOTICE OF PRETRIAL CONFERENCE / RESET FOR 6-1-17 @ 11:30 AM IN COURT ROOM 513 / AFFIDAVIT OF MAILING

Document Available (#1036119798) Download document in TIFF format.TIFF Download document in PDF format.PDF

03-17-2017 MOC

PLAINTIFFS' MOTION TO COMPEL RELATED TO DEPOSITION OF STEVE R HICKMAN / A TO J / CERTIFICATE OF SERVICE

Document Available (#1036458273) Download document in TIFF format.TIFF Download document in PDF format.PDF
RIVERVIEW LOTS LLC
04-06-2017 MOC

PLAINTIFFS' MOTION TO COMPEL RELATED TO THE DEPOSITION OF STEPHEN C PEREFF AND CERTAIN WRITTEN DISCOVERY REQUUESTS AND BRIEF IN SUPPORT / A TO J / CERTIFICATE OF SERVICE

Document Available (#1036559910) Download document in TIFF format.TIFF Download document in PDF format.PDF
RIVERVIEW LOTS LLC
04-10-2017 RESP

RESPONSE OF DEFENDANTS IMPERIAL INVESTMENTS LLC AND STEPHEN C PEREFF IN OPPOSITION TO PLAINTIFFS' MOTION TO COMPEL RELATED TO THE DEPOSITION OF STEPHEN C PEREFF AND CERTAIN WRITTEN DISCOVERY REQUESTS / CERTIFICATE OF SERVICE

Document Available (#1036650205) Download document in TIFF format.TIFF Download document in PDF format.PDF
RIVERVIEW LOTS LLC
04-12-2017 CTFREE

MORRISSEY, LINDA G; ORDER GRANTING PLAINTIFFS' MOTION FOR LEAVE TO FILE A REPLY BRIEF IN SUPPORT OF THEIR MOTION TO COMPEL RELATED TO THE DEPOSITION OF STEPHEN C. PEREFF AND CERTAIN WRITTEN DISCOVERY REQUESTS ENTERED; SUCH BRIEF SHALL BE FILED WITHIN FIVE DAYS OF THE DATE OF ENTRY OF THIS ORDER AND SHALL NOT EXCEED FIVE PAGES; (((((ORDER PLACED IN THE JUDGE'S OUTBOX TO BE PICKED UP FOR FILING)))))

04-12-2017 MO

PLAINTIFFS' MOTION FOR LEAVE TO FILE A REPLY BRIEF IN SUPPORT OF THEIR MOTION TO COMPEL RELATED TO THE DEPOSITION OF STEPHEN C PEREFF AND CERTAIN WRITTEN DISCOVERY REQUESTS / CERTIFICATE OF SERVICE / A-J

Document Available (#1036650820) Download document in TIFF format.TIFF Download document in PDF format.PDF

04-12-2017 RESP

STEVEN R HICKMAN AND FRASIER FRASIER & HICKMAN LLP'S RESPONSE TO PLAINTIFF'S MOTION TO COMPEL RELATED TO DEPOSITION OF STEVEN R HICKMAN / CERTIFICATE OF MAILING

Document Available (#1036650865) Download document in TIFF format.TIFF Download document in PDF format.PDF
HICKMAN, STEVEN R
04-17-2017 O

ORDER GRANTING PLAINTIFFS' MOTION FOR LEAVE TO FILE A REPLY BRIEF IN SUPPORT OF THEIR MOTION TO COMPEL RELATED TO THE DEPOSITION OF STEPHEN C PEREFF AND CERTAIN WRITTEN DISCOVERY REQUESTS

Document Available (#1036648498) Download document in TIFF format.TIFF Download document in PDF format.PDF

04-24-2017 MO

DEFENDANTS STEVEN R HICKMAN AND FRASIER, FRASIER & HICKMAN LLPS MOTION FOR LEAVE TO FILE AN OVERSIZED BRIEF IN SUPPORT OF THEIR MOTION FOR SUMMARY JUDGMENT / A TO J / CERTIFICATE OF MAILING

Document Available (#1036645239) Download document in TIFF format.TIFF Download document in PDF format.PDF
HICKMAN, STEVEN R
04-24-2017 R

PLAINTIFFS' REPLY BRIEF IN SUPPORT OF THEIR MOTION TO COMPEL RELATED TOTHE DEPOSITION OF STEPHEN C PEREFF AND CERTAIN WRITTEN DISCOVERY REQUESTS / CERTIFICATE OF SERVICE

Document Available (#1036645235) Download document in TIFF format.TIFF Download document in PDF format.PDF
RIVERVIEW LOTS LLC
04-24-2017 CTFREE

MORRISSEY, LINDA G; ORDER TO FILE OVERSIZED BRIEF ENTERED ON THE DEFENDANTS STEVEN R. HICKMAN AND FRASIER, FRASIER & HICKMAN, LLP'S MOTION FOR LEAVE TO FILE AN OVERSIDED BRIEF IN SUPPORT OF THEIR MOTION FOR SUMMARY JUDGMNET; DEFENDANT IS GRANTED LEAVE TO FILE A SINGLE BRIEF THAT IS NO MORE THAN 50 PAGES IN LENGTH; (((((ORDER PLACED IN THE JUDGE'S OUTBOX TO BE PICKED UP FOR FILING)))))

04-26-2017 O

ORDER TO FILE OVERSIZED BRIEF / GRANTED TO FILE SINGLE BRIEF MOTIONS FOR SUMMARY JUDGMENT NOT TO BE MORE THAN 50 PAGES

Document Available (#1036825413) Download document in TIFF format.TIFF Download document in PDF format.PDF

04-27-2017 CTFREE

MORRISSEY, LINDA G; THE "PLAINTIFFS' MOTION TO COMPEL RELATED TO DEPOSITION OF STEVEN R. HICKMAN" THAT WAS FILED ON 3-17-2017 AS WELL AS THE "PLAINTIFFS' MOTION TO COMPEL RELATED TO THE DEPOSITION OF STEPHEN C. PEREFF AND CERTAIN WRITTEN DISCOVERY REQUESTS, AND BRIEF IN SUPPORT" THAT WAS FILED ON 4-6-2017 ARE HEREBY REFERRED TO THE DISCOVERY MASTER, DANIEL BOUDREAUX, FOR RESOLUTION PER THE ORDER APPOINTING DISCOVERY MASTER FILED ON 12-13-2016;

05-01-2017 MOSJ

DEFENDANTS STEVEN R HICKMAN AND FRASIER FRASIER & HICKMAN LLPS MOTION FOR SUMMARY JUDGMENT AND ALTERNATIVE MOTIONS FOR PARTIAL SUMMARY ADJUDICATIONS

Document Available (#1035791132) Download document in TIFF format.TIFF Download document in PDF format.PDF
$ 50.00
05-01-2017 MOSJ

PLAINTIFFS MOTION FOR PARTIAL SUMMARY JUDGMENT JUDGMENT AS TO THE LIABILITY OF IMPERIAL INVESTMENTS, LLC ON THEIR MALICIOUS PROSECUTION CLAIM, AND BRIEF IN SUPPORT ( A/J)

Document Available (#1036121094) Download document in TIFF format.TIFF Download document in PDF format.PDF
$ 50.00
05-01-2017 B

DEFENDANTS STEVEN R HICKMAN AND FRASIER, FRASIER & HICKMAN LLP'S BRIEF IN SUPPORT OF MOTION FOR SUMMARY JUDGMENT AND ALTERNATIVE MOTIONS FOR PARTIAL SUMMARY ADJUDICATION / CERTIFICATE OF MAILING

Document Available (#1036824672) Download document in TIFF format.TIFF Download document in PDF format.PDF
FRASIER FRASIER & HICKMAN LLP
05-01-2017 EXHI

APPENDIX OF EXHIBITS TO DEFENDANTS STEVEN R HICKMAN AND FRASIER, FRASIER & HICKMAN, LLP'S BRIEF IN SUPPORT OF MOTION FOR SUMMARY JUDGMENT AND ALTERNATIVE MOTIONS FOR PARTIAL SUMMARY ADJUDICATION VOLUME I

Document Available (#1036824618) Download document in TIFF format.TIFF Download document in PDF format.PDF
FRASIER FRASIER & HICKMAN LLP
05-01-2017 EXHI

APPENDIX OF EXHIBITS TO DEFENDANTS STEVEN R HICKMAN AND FRASIER, FRASIER & HICKMAN, LLP'S BRIEF IN SUPPORT OF MOTION FOR SUMMARY JUDGMENT AND ALTERNATIVE MOTIONS FOR PARTIAL SUMMARY ADJUDICATION VOLUME II

Document Available (#1036824622) Download document in TIFF format.TIFF Download document in PDF format.PDF
FRASIER FRASIER & HICKMAN LLP
05-01-2017 EXHI

APPENDIX OF EXHIBITS TO DEFENDANTS STEVEN R HICKMAN AND FRASIER, FRASIER & HICKMAN, LLP'S BRIEF IN SUPPORT OF MOTION FOR SUMMARY JUDGMENT AND ALTERNATIVE MOTIONS FOR PARTIAL SUMMARY ADJUDICATION VOLUME III

Document Available (#1036824626) Download document in TIFF format.TIFF Download document in PDF format.PDF
FRASIER FRASIER & HICKMAN LLP
05-01-2017 ACCOUNT

RECEIPT # 2017-3551459 ON 05/01/2017.
PAYOR: TAYLOR RYAN MINTON VANDALSEM & WILLIAMS TOTAL AMOUNT PAID: $ 50.00.
LINE ITEMS:
CJ-2007-3592: $50.00 ON AC01 CLERK FEES.

05-01-2017 ACCOUNT

RECEIPT # 2017-3551461 ON 05/01/2017.
PAYOR: ROGER K ELDREDGE TOTAL AMOUNT PAID: $ 50.00.
LINE ITEMS:
CJ-2007-3592: $50.00 ON AC01 CLERK FEES.

05-03-2017 MOSJ

MOTION FOR SUMMARY JUDGMENT OF DEFENDANTS IMPERIAL INVESTMENTS LLC AND STEPHEN C PEREFF

Document Available (#1036825026) Download document in TIFF format.TIFF Download document in PDF format.PDF
$ 50.00
05-03-2017 B

BRIEF IN SUPPORT OF MOTION FOR SUMMARYJUDGMENT OF DEFENDANTS IMPERIAL INVESTMETNS, LLC AND STEPHEN C PEREFF / C TO J / CERTIFICATE OF SERVICE

Document Available (#1036558437) Download document in TIFF format.TIFF Download document in PDF format.PDF
IMPERIAL INVESTMENTS LLC
05-03-2017 ACCOUNT

RECEIPT # 2017-3553493 ON 05/03/2017.
PAYOR: MCKENNA & PRESCOTT PLLC TOTAL AMOUNT PAID: $ 50.00.
LINE ITEMS:
CJ-2007-3592: $50.00 ON AC01 CLERK FEES.

05-18-2017 MO

PLAINTIFFS' MOTION FOR AN EXTENSION OF TIME AND FOR LEAVE TO FILE AND OVERSIZE BRIEF / A TO J / CERTIFICATE OF SERVICE

Document Available (#1036948073) Download document in TIFF format.TIFF Download document in PDF format.PDF
PALOMA CAPITAL LLC
05-18-2017 O

ORDER EXTENDING CERTAIN DEADLINES SETTING BRIEFING SCHEDULE AND DISPOSITN OF MOTION TO COMPEL FILLED BY FFH DEFENDANTS /

Document Available (#1036948081) Download document in TIFF format.TIFF Download document in PDF format.PDF

05-18-2017 O

ORDER EXTENDING DISCOVERY DEADLINE AND GRANTING PARTIES' MOTION TO COMPEL /

Document Available (#1036948077) Download document in TIFF format.TIFF Download document in PDF format.PDF

05-18-2017 CTFREE

MORRISSEY, LINDA G; ORDER GRANTING PLAINTIFFS' MOTION FOR AN EXTENSION OF TIME AND FOR LEAVE TO FILE AN OVERSIZE BRIEF ENTERED; THE BRIEF SHALL BE NO MORE THAN 50 PAGES; THE DEADLINE IS EXTENDED UNTIL 5-26-2017; (((((ORDER PLACED IN THE JUDGE'S OUTBOX TO BE PICKED UP FOR FILING)))))

05-19-2017 RESP

RESPONSE OF DEFENDANT IMPERIAL INVESTMENTS LLC TO PLAITNIFFS' MOTION FOR PARTIAL SUMMARY JUDGMENT AS TO THE LIABILITY OF IMPERIAL INVESTMENTS LLC ON PLAINTIFFS' MALICIOUS PRESECUTION CLAIM / A TO J / CERTIFICATE OF SERVICE

Document Available (#1036948425) Download document in TIFF format.TIFF Download document in PDF format.PDF
IMPERIAL INVESTMENTS LLC
05-25-2017 O

ORDER GRANTING PLAINTIFFS' MOTION FOR AN EXTENSION OF TIME AND FOR LEAVE TO FILE AN OVERSIZE BRIEF

Document Available (#1037133261) Download document in TIFF format.TIFF Download document in PDF format.PDF

05-26-2017 MO

PLAINTIFFS' MOTION FOR AN EXTENSION OF TIME / A TO J / CERTIFICATE OF SERVICE

Document Available (#1037133528) Download document in TIFF format.TIFF Download document in PDF format.PDF
PALOMA CAPITAL LLC
05-30-2017 CTFREE

MORRISSEY, LINDA G; ORDER GRANTING PLAINTIFFS' MOTION FOR AN EXTENSION OF TIME ENTERED; THE DEADLINE FOR THE PLAINTIFFS TO RESPOND TO THE DEFENDANTS; SUMMARY JUDGMENT MOTIONS IS EXTENDED UNTIL 5-30-2017 WITH RESPECT TO THE MOTION FOR SUMMARY JUDGMENT FILE BY THE FFH DEFENDANTS, AND 6-1-2017 WITH RESPECT TO THE MOTION FOR SUMMARY JUDGMENT FILED BY THE PEREFF DEFENDANTS; (((((ORDER PLACED IN THE JUDGE'S OUTBOX TO BE PICKED UP FOR FILING)))))

05-30-2017 CTFREE

MORRISSEY, LINDA G; AS PER ENTRY OF THE ORDER GRANTING PLAINTIFFS' MOTION FOR AN EXTENSION OF TIME, THE PRETRIAL CONFERENCE ORIGINALLY SET FOR JUNE 1ST, 2017 AT 11:30 AM HAS NOW BEEN PASSED TO AUGUST 21ST, 2017 AT 3:00 PM IN COURT ROOM 513. COUNSEL OR PARTIES WITHOUT COUNSEL MUST ATTEND THE NEWLY RESCHEDULED PRETRIAL CONFERENCE OR DISPOSITION MAY BE MADE IN THEIR ABSENCE. CONTINUANCES OF THE PRETRIAL CONFERENCE WILL NOT BE GRANTED WITHOUT A SHOWING OF GOOD CAUSE. - AMENDED NOTICE OF PRETRIAL CONFERENCE ENTERED; CLERK FILED THE ORIGINAL AMENDED NOTICE OF PRETRIAL CONFERENCE AND MAILED/FAXED COPIES TO ROGER ELDREDGE, THOMAS LADNER, DIANNE SMITH, BRUCE MCKENNA, P CRAIG BAILEY, ROBERT TAYLOR, NEIL VANDALSEM;

05-30-2017 OBJ

PLAINTIFFS OBJECTION TOTHE FFH DEFENDANTS' MOTION FOR SUMMARY JUDGMENT AND ALTERNATVIE MOTIONS FOR PARTIAL SUMMARY ADJUDICATION / A TO J / CERTIFICATE OF SERVICE

Document Available (#1037131225) Download document in TIFF format.TIFF Download document in PDF format.PDF
RIVERVIEW LOTS LLC
05-30-2017 OBJ

****APPENDIX VOLUME I*****PLAINTIFFS' OBJECTION TO THE FFH DEFENDANTS' MOTION FOR SUMMARY JUDGMENT AND ALTERNATIVE MOTIONS FOR PARTIAL SUMMARY ADUDICATION

Document Available (#1037131229) Download document in TIFF format.TIFF Download document in PDF format.PDF
RIVERVIEW LOTS LLC
05-30-2017 OBJ

****APPENDIX VOLUME II*****PLAINTIFFS' OBJECTION TO THE FFH DEFENDANTS' MOTION FOR SUMMARY JUDGMENT AND ALTERNATIVE MOTIONS FOR PARTIAL SUMMARY ADUDICATION

Document Available (#1037131233) Download document in TIFF format.TIFF Download document in PDF format.PDF
RIVERVIEW LOTS LLC
05-30-2017 OBJ

****APPENDIX VOLUME III*****PLAINTIFFS' OBJECTION TO THE FFH DEFENDANTS' MOTION FOR SUMMARY JUDGMENT AND ALTERNATIVE MOTIONS FOR PARTIAL SUMMARY ADUDICATION

Document Available (#1037131221) Download document in TIFF format.TIFF Download document in PDF format.PDF
RIVERVIEW LOTS LLC
05-31-2017 AM

AMENDED NOTICE OF PRETRIAL CONFERENCE / PASSED TO 8-21-17 @ 3 PM COURT ROOM 513 / AFFIDAVIT OF MAILING

Document Available (#1037131558) Download document in TIFF format.TIFF Download document in PDF format.PDF

06-01-2017 OBJ

PLAINTIFFS' OBJECTION TO THE PEREFF DEFENDANTS' MOTION FOR SUMMARY JUDGMENT / A TO J

Document Available (#1037131807) Download document in TIFF format.TIFF Download document in PDF format.PDF
PALOMA CAPITAL LLC
06-01-2017 O

ORDER GRANTING PLAINTIFFS' MOTION FOR AN EXTENSION OF TIME

Document Available (#1037131815) Download document in TIFF format.TIFF Download document in PDF format.PDF

06-07-2017 NO

NOTICE OF PLAINTIFFS' POSITION REGARDING THE FFH DEFENDANTS' MOTIN FOR LEAVE TO FILE AN OVERSIZE REPLY BRIEF / A TO J / CERTIFICATE OF SERVICE

Document Available (#1037244400) Download document in TIFF format.TIFF Download document in PDF format.PDF
PALOMA CAPITAL LLC
06-13-2017 APLI

DEFENDANTS STEVEN R HICKEMAN'S AND FRASIER , FRASIER & HICKMAN LLP'S APPLICATION FOR LEAVE TO OVER-SIZED REPLY / CERTIFICATE OF MAILING

Document Available (#1037242374) Download document in TIFF format.TIFF Download document in PDF format.PDF
HICKMAN, STEVEN R
06-14-2017 CTFREE

MORRISSEY, LINDA G; ORDER GRANTING LEAVE TO FILE OVER-SIZED REPLY ENTERED; DEFENDANTS ARE TO FILE A REPLY NOT MORE THAN 20 PAGES NO LATER THAN 6-26-2017; (((((ORDER PLACED IN THE JUDGE'S OUTBOX TO BE PICKED UP FOR FILING)))))

06-14-2017 O

ORDER GRANTING LEAVE TO FILE OVER-SIZED REPLY / BY NOT LATER THAN 6-26-17

Document Available (#1037242527) Download document in TIFF format.TIFF Download document in PDF format.PDF

06-21-2017 CTFREE

MORRISSEY, LINDA G; ORDER GRANTING JOINT MOTION FOR LEAVE TO FILE REPLY BRIEFS ENTERED; THE REPLY BRIEFS SHALL NOT EXCEED 5 PAGES IN LENGTH AND SHALL BE FILED WITHIN 14 DAYS OF THE DATE OF FILING OF THIS ORDER; (((((ORDER PLACED IN THE JUDGE'S OUTBOX TO BE PICKED UP FOR FILING)))))

06-21-2017 MO

JOINT MOTION FOR LEAVE TO FILE REPLY BRIEF

Document Available (#1037398626) Download document in TIFF format.TIFF Download document in PDF format.PDF
RIVERVIEW LOTS LLC
06-23-2017 O

ORDER GRANTING JOINT MOTION FOR LEAVE TO FILE REPLY BRIEFS / MOTION IS GRANTED WITHIN 14 DAYS NOT TO EXCEED 5 PAGES

Document Available (#1037397142) Download document in TIFF format.TIFF Download document in PDF format.PDF

06-27-2017 R

REPLY TO THE PLAINTIFF'S INTRODUCTION / CERTIFICATE OF MAILING

Document Available (#1037392881) Download document in TIFF format.TIFF Download document in PDF format.PDF
FRASIER FRASIER & HICKMAN LLP
06-29-2017 CTFREE

MORRISSEY, LINDA G; ORDER ENTERED ON THE DEFENDANTS STEVEN R. HICKMAN AND FRASIER, FRASIER & HICKMAN, LLP'S UNOPPOSED MOTION FOR LEAVE TO FILE REPLY BRIEF OUT OF TIME; (((((ORDER PLACED IN THE JUDGE'S OUTBOX TO BE PICKED UP FOR FILING)))))

06-29-2017 O

ORDER / DEFENDANTS GRANTED TO FILE REPLY

Document Available (#1037238589) Download document in TIFF format.TIFF Download document in PDF format.PDF

06-29-2017 MO

DEFENDANTS STEVEN R HICKMAN AND FRASIER, FRASIER & HICKMAN LLP'S UNOPPOSED MOTION FOR LEAVE TO FILE REPLY BRIEF OUT OF TIME / CERTIFICATE OF MAILING

Document Available (#1037394210) Download document in TIFF format.TIFF Download document in PDF format.PDF
HICKMAN, STEVEN R
07-05-2017 APLI

JOINT APPLICATION FOR EXTENSION OF TIME TO SUBMIT REPLY BRIEFS IN SUPPORT OF MOTIONS FOR SUMMARY JUDGMENT / A TO J / CERTIFICATE OF SERVICE

Document Available (#1037566874) Download document in TIFF format.TIFF Download document in PDF format.PDF

07-06-2017 CTFREE

MORRISSEY, LINDA G; ORDER GRANTING EXTENSION OF TIME TO FILE REPLY BRIEFS ENTERED; REPLY BRIEFS SHALL BE FILED NO LATER THAN 7-14-2017; (((((ORDER PLACED IN THE JUDGE'S OUTBOX TO BE PICKED UP FOR FILING)))))

07-06-2017 O

ORDER GRANTING EXTENSION OF TIME TO FILE REPLY BRIEFS/ REPLY BRIEF NOT LATER THAN 7-14-17 / CERTIFICATE OF SERVICE

Document Available (#1037567006) Download document in TIFF format.TIFF Download document in PDF format.PDF

07-14-2017 R

REPLY BRIEF OF DEFENATS IMPERIAL INVESTMENTS LLC AND STEPHEN C PEREFF IN SUPPORT OF MOITON FOR SUMMARY JUDGMENT / A TO J / CERTIFICATE OF SERVICE

Document Available (#1037563094) Download document in TIFF format.TIFF Download document in PDF format.PDF
IMPERIAL INVESTMENTS LLC
07-14-2017 R

PLAINTIFFS' REPLY BRIEF IN SUPPORT OF THEIR MOTIO FOR PARTIAL SUMMARY JUDGMENT AS TO THE LIABILTITY OF IMPERIAL INVESTMENTS LLC ON THEIR MALICIOUS PROSECUTION CLAIM / CERTIFICATE OF SERVICE

Document Available (#1037563257) Download document in TIFF format.TIFF Download document in PDF format.PDF
RIVERVIEW LOTS LLC
08-08-2017 MO

DEFENDANTS STEVEN R HICKMAN'S AND FRASIER FRASIER & HICKMAN LLP'S MOTION FOR LEAVE TO TAKE DEPOSITION OF BILL MCCOLLOUGH / A TO J / CERTIFICATE OF MAILING

Document Available (#1037773525) Download document in TIFF format.TIFF Download document in PDF format.PDF
HICKMAN, STEVEN R
08-16-2017 CTFREE

MORRISSEY, LINDA G; AMENDED NOTICE OF PRETRIAL CONFERENCE ENTERED; THE PRETRIAL CONFERENCE ORIGINALLY SET FOR 8-21-2017 AT 3:00 PM HAS BEEN PASSED TO 10-17-2017 AT 1:30 PM IN COURT ROOM 513; COUNSEL OR PARTIES WITHOUT COUNSEL MUST ATTEND THE PRETRIAL CONFERENCE OR DISPOSITION MAY BE MADE IN THEIR ABSENCE; THE PRETRIAL CONFERENCE HAS BEEN PASSED TO 10-17-2017 AT 1:30 PM AS PER THE PENDING RULINGS ON THE MOTIONS FOR SUMMARY JUDGMENT; CLERK FILED THE ORIGINAL AMENDED NOTICE OF PRETRIAL CONFERENCE AND MAILED COPIES TO BRUCE A. MCKENNA, THOMAS M. LADNER, ROGER K. ELDREDGE, DIANNE L. SMITH, AND ROBERT H. TAYLOR;

08-17-2017 AM

AMENDED NOTICE OF PRETRIAL CONFERENCE / AFFIDAVIT OF MAILING

Document Available (#1037900839) Download document in TIFF format.TIFF Download document in PDF format.PDF

08-28-2017 MO

PLAINTIFFS' MOTION FOR AN EXTENSION OF TIME / A2J

Document Available (#1037894759) Download document in TIFF format.TIFF Download document in PDF format.PDF
RIVERVIEW LOTS LLC
08-31-2017 CTFREE

MORRISSEY, LINDA G; ORDER REGARDING PLAINTIFFS' MOTION FOR AN EXTENSION OF TIME ENTERED; THE EXTENSION IS GRANTED TO 8-31-2017; (((((ORDER PLACED IN THE JUDGE'S OUTBOX TO BE PICKED UP FOR FILING)))))

08-31-2017 OBJ

PLAINTIFFS' OBJECTION TO THE FFH DEFENDANTS' MOTION FOR LEAVE TO TAKE THE DEPOSITION OF BILL MCCOLLUCH / A TO J / CERTIFICATE OF SERVICE

Document Available (#1037893861) Download document in TIFF format.TIFF Download document in PDF format.PDF
RIVERVIEW LOTS LLC
09-08-2017 RECP

RECEIPT OF MANDATE IN SUPREME COURT CASE #DF 114214 AND FORWARDED TO JUDGE KUEHN FOR SIGNATURE

Document Available (#1037770517) Download document in TIFF format.TIFF Download document in PDF format.PDF

09-08-2017 CTFREE

MORRISSEY, LINDA G; AMENDED NOTICE OF PRETRIAL CONFERENCE ENTERED; THE PRETRIAL CONFERENCE ORIGINALLY SET FOR 10-17-2017 AT 1:30 PM HAS NOW BEEN RESET BY THE COURT FOR 10-17-2017 AT 10:30 AM; COUNSEL OR PARTIES WITHOUT COUNSEL MUST ATTEND THE HEARING OR DISPOSITION MAY BE MADE IN THEIR ABSENCE; CLERK FILED THE ORIGINAL AMENDED NOTICE OF PRETRIAL CONFERENCE AND MAILED COPIES TO BRUCE A. MCKENNA, THOMAS M. LADNER, ROBERT K. ELDREDGE, DIANNE L. SMITH, AND ROBERT H. TAYLOR;

09-13-2017 MANTO

MANDATE RECEIVED AND ORDERED FILED AND SPREAD OF RECORD IN SUPREME COURT CASE #DF 114214 ON 912-17 // AFFIRMED AS MODIFIED

Document Available (#1037770485) Download document in TIFF format.TIFF Download document in PDF format.PDF

09-27-2017 CNOTE

CLERK'S NOTE; THE "ORDER REGARDING PLAINTIFFS' MOTION FOR AN EXTENSION OF TIME" THAT WAS ENTERED ON 8-31-2017 WAS NOT PICKED UP FROM THE JUDGE'S OUTBOX; CLERK FILED THE ORIGINAL "ORDER REGARDING PLAINTIFFS' MOTION FOR AN EXTENSION OF TIME" AND NO COPIES WERE MAILED;

09-27-2017 O

ORDER REGARDING PLAINTIFFS' MOTION FOR AN EXTENSION OF TIME

Document Available (#1038295757) Download document in TIFF format.TIFF Download document in PDF format.PDF

10-02-2017 RAM

RECORD IN SUPREME COURT CASE #DF 114214 WAS RETURNED FROM JOHN D HADDEN CLERK OF THE APPELLATE COURTS

INDEX OF RECORD CONSISTS OF: 7 VOLUMES ORIGINAL FILES; 15 TRANSCRIPTS; 7 BOUND PLEADINGS; 2 EXHIBIT BINDERS; & 1 EXHIBIT ENVELOPE

Document Available (#1038229771) Download document in TIFF format.TIFF Download document in PDF format.PDF

10-05-2017 CTFREE

MORRISSEY, LINDA G; THERE BEING NO OBJECTION FILED IN OPPOSITION TO DEFENDANTS STEVEN R. HICKMAN'S AND FRASIER, FRASIER & HICKMAN, LLP'S MOTION FOR LEAVE TO TAKE DEPOSITION OF BILL MCCOLLOUGH, THE SAME IS GRANTED. - ORDER ON THE DEFENDANTS STEVEN R. HICKMAN'S AND FRASIER, FRASIER & HICKMAN, LLP'S MOTION FOR LEAVE TO TAKE DEPOSITION OF BILL MCCOLLOUGH ENTERED; CLERK FILED THE ORIGINAL ORDER AND MAILED COPIES TO ROBERT TAYLOR, ASHLEY BIBB, DIANNE SMITH, THOMAS LADNER, ROGER ELDREDGE, BRUCE MCKENNA;

10-05-2017 O

ORDER ON THE DEFENDANTS STEVEN R HICKMAN'S AND FRASIER, FRASIER & HICKMAN LLP'S MOTION FOR LEAVE TO TAKE DEPOSITION OF BILL MCCOLLOUGH / AFFIDAVIT OF MAILING

Document Available (#1038419357) Download document in TIFF format.TIFF Download document in PDF format.PDF

10-12-2017 CTFREE

MORRISSEY, LINDA G; CLERK FILED ALL THREE ORIGINAL COPIES OF ALL THREE MOTIONS AND MAILED AND FAXED COPIES TO THOMAS LADNER, ROGER ELDREDGE, DIANNE SMITH, ROBERT TAYLOR, NEIL VANDALSEM, ASHLEY BIBB, AND BRUCE MCKENNA; (((((SEE THE SEPARATELY FILED ORDERS FOR THE COMPLETE DECISION OF THE COURT ON ALL THREE MOTIONS)))))

ORDER ON MOTION FOR SUMMARY JUDGMENT OF DEFENDANTS IMPERIAL INVESTMENTS, LLC, AND STEPHEN C. PEREFF ENTERED; THE IMPERIAL DEFENDANTS' MOTION FOR SUMMARY JUDGMENT IS GRANTED IN PART, AND DENIED IN PART; THE MOTION IS GRANTED AS TO PLAINTIFFS' CLAIM FOR SLANDER TITLE; THE MOTION IS DENIED AS TO PLAINTIFFS' REMAINING CLAIMS;

ORDER ON DEFENDANTS STEVEN R. HICKMAN AND FRASIER, FRASIER & HICKMAN, LLP'S MOTION FOR SUMMARY JUDGMENT AND ALTERNATIVE MOTIONS OR PARTIAL SUMMARY ADJUDICATIONS ENTERED; FFH DEFENDANTS' MOTION FOR SUMMARY JUDGMENT IS GRANTED IN PART, AND DENIED IN PART; THE MOTION IS GRANTED AS TO PLAINTIFFS' CLAIM FOR SLANDER OF TITLE; THE MOTION IS DENIED AS TO THE REMAINING CLAIMS;

ORDER ON PLAINTIFFS' MOTION FOR PARTIAL SUMMARY JUDGMENT AS TO THE LIABILITY OF IMPERIAL INVESTMENTS, LLC ON THEIR MALICIOUS PROSECUTION CLAIM; PLAINTIFFS' MOTION FOR PARTIAL SUMMARY JUDGMENT AS TO THE LIABILITY OF IMPERIAL INVESTMENTS, LLC ON THEIR MALICIOUS PROSECUTION CLAIM IS DENIED;

10-13-2017 CNOTE

CLERK'S NOTE; THE PRETRIAL CONFERENCE ORIGINALLY SET FOR 10-17-2017 AT 10:30 AM HAS BEEN RESET FOR 10-18-2017 AT 2:30 PM; CLERK EMAILED THE ATTOREYS TO INFORM THEM OF THE NEW DATE/TIME FOR THE PRETRIAL CONFERENCE AND THAT DECISIONS ON THE CURRENT PENDING MOTIONS WILL BE FAXED BY END OF BUSINESS HOURS TODAY;

10-13-2017 O

ORDER ON MOTION FOR SUMMARY JUDGMENT OF DEFENDANTS IMPERIAL INVESTMENTS, LLC, AND STEPHEN C. PEREFF

Document Available (#1038414396) Download document in TIFF format.TIFF Download document in PDF format.PDF

10-13-2017 O

ORDER ON DEFENDANTS STEVEN R. HICKMAN AND FRASIER, FRASIER & HICKMAN, LLP'S MOTION FOR SUMMARY JUDGMENT AND ALTERNATIVE MOTIONS FOR PARTIAL SUMMARY ADJUDICATIONS

Document Available (#1038414395) Download document in TIFF format.TIFF Download document in PDF format.PDF

10-13-2017 O

ORDER ON PLAINTIFFS' MOTION FOR PARTIAL SUMMARY JUDGMENT AS TO THE LIABILITY OF IMPERIAL INVESTMENTS. LLC ON THEIR MALICIOUS PROSECUTION CLAIM

Document Available (#1038414394) Download document in TIFF format.TIFF Download document in PDF format.PDF

10-18-2017 CTFREE

MORRISSEY, LINDA G; THE CASE COMES ON FOR PRETRIAL CONFERENCE; THOMAS LADNER, ROGER ELDREDGE, AND DIANNE SMITH PRESENT FOR THE PLAINTIFFS; ROBERT TAYLOR AND NEIL VAN DALSEM PRESENT FOR THE DEFENDANTS STEVE HICKMAN AND FRASIER, FRASIER & HICKMAN; BRUCE MCKENNA PRESENT FOR THE DEFENDANTS STEPHEN PEREFF AND IMPERIAL INVESTMENTS; A PRETRIAL CONFERENCE ORDER IS TO BE SUBMITTED TO THE COURT BY 10-27-2017; THE PARTIES ARE TO INFORM THE COURT OF THE SELECTED MEDIATOR BY 10-23-2017; MEDIATION IS TO BE COMPLETED BY 11-30-2017; HEARING HELD ON THE RECORD WITH GARY WOODSON, COURT REPORTER;

10-24-2017 CNOTE

CLERK'S NOTE; AS PER PHONE CONVERSATION WITH THOMAS LADNER, THE PARTIES HAVE SELECTED TO ATTEND MEDIATION WITH DAN HOLLMAN;

10-25-2017 CTFREE

MORRISSEY, L INDA G; AS PER THE CLERK'S PHONE CONVERSATION WITH ROGER ELDREDGE AND ROBERT TAYLOR, THE PARTIES ARE MEETING FOR MEDIATION WITH DAN HOLLMAN ON 1-29-2018; THEREFORE, THE DEADLINE FOR THE PARTIES TO COMPLETE MEDIATION IS CONTINUED TO 2-15-2018;

10-27-2017 MO

DEFENDANT STEVEN R HICKMAN AND FRASIER, FRASIER, & HICKMAN'S MOTION TO RECONSIDER DENIAL OF SUMMARY JUDGMENT

Document Available (#1038561897) Download document in TIFF format.TIFF Download document in PDF format.PDF
HICKMAN, STEVEN R
10-31-2017 CNOTE

CLERK'S NOTE; JUDGE MORRISSEY'S OFFICE HAS NOT YET RECEIVED THE PRETRIAL CONFERENCE ORDER THAT WAS DUE ON 10-27-2017; CLERK SENT EMAIL TO THE PARTIES TO INFORM THEM TO SUBMIT THE PRETRIAL CONFERENCE ORDER TO JUDGE MORRISSEY'S OFFICE TODAY;

10-31-2017 CNOTE

CLERK'S NOTE; THE PARTIES ARE TO SUBMIT THE PRETRIAL CONFERENCE ORDER TO THE COURT BY 5:00 ON FRIDAY, 11-3-2017;

11-03-2017 CNOTE

CLERK'S NOTE; THE PARTIES ARE GIVEN AN EXTENSION TO 11-10-2017 TO SUBMIT THE PRETRIAL CONFERENCE ORDER TO THE COURT;

11-13-2017 CTFREE

MORRISSEY, LINDA G; ORDER AND NOTICE OF PRETRIAL CONFERENCE ENTERED; THE PARTIES ARE DIRECTED TO SUBMIT THE REMAINING ISSUES IN DEFENDANTS' MOTION TO COMPEL FILED DECEMBER 2ND, 2016 TO JUSTICE BOUDREAU, THE DISCOVERY MASTER, WITHIN THIRTY (30) DAYS OF THE DATE OF THIS ORDER; WITHIN THIRTY (30) DAYS OF THE DATE OF THIS ORDER, DEFENDANTS ARE ORDERED TO SPECIFICALLY IDENTIFY THE WITNESS BY NAME WHO WAS IDENTIFIED ONLY AS A "REPRESENTATIVE" OF AN ENTITY IN THE PROPOSED PRETRIAL CONFERENCE ORDER; A SUPPLEMENTAL PRETRIAL CONFERENCE IS SCHEDULED FOR 1-18-2018 AT 2:30 PM IN COURT ROOM 513; COUNSEL OR PARTIES WITHOUT COUNSEL MUST ATTEND THE PRETRIAL CONFERENCE OR DISPOSITION MAY BE MADE IN THEIR ABSENCE; CLERK FILED THE ORIGINAL ORDER AND NOTICE OF PRETRIAL CONFERENCE AND MAILED COPIES TO THOMAS M. LADNER, ROBERT K. ELDREDGE, DIANNE L. SMITH, ROBERT TAYLOR, ASHLEY M. BIBB, AND BRUCE A. MCKENNA;

11-13-2017 CTFREE

MORRISSEY, LINDA G; ORDER GRANTING PLAINTIFFS' MOTION FOR AN EXTENSION OF TIME ENTERED; DEADLINE FOR PLAINTIFFS TO RESPOND TO THE MOTION FOR RECONSIDERATION FILED BY THE FFH DEFENDANTS IS EXTENDED UNTIL 11-20-2017; (((((ORDER PLACED IN THE JUDGE'S OUTBOX TO BE PICKED UP FOR FILING)))))

11-13-2017 O

ORDER AND NOTICE OF PRETRIAL CONFERENCE / SCHEDULED FOR 1-18-18 2:30 PM IN COURT ROOM 513 / AFFIDAVIT OF MAIING

Document Available (#1038775943) Download document in TIFF format.TIFF Download document in PDF format.PDF

11-13-2017 MO

PLAINTIFFS' MOTION FOR AN EXTENSION OF TIME / A TO J / CERTIFICATE OF SERVICE

Document Available (#1038775852) Download document in TIFF format.TIFF Download document in PDF format.PDF
RIVERVIEW LOTS LLC
11-20-2017 MO

PLAINTIFFS' UNOPPOSED MOTION FOR AN EXTENSION OF TIME / A TO J / CERTIFICATE OF SERVICE

Document Available (#1038772421) Download document in TIFF format.TIFF Download document in PDF format.PDF
RIVERVIEW PARK ESTATES LLC
11-20-2017 CTFREE

MORRISSEY, LINDA G; ORDER GRANTING PLAINTIFFS' MOTION FOR AN EXTENSION OF TIME ENTERED; THE DEADLINE FOR THE PLAINTIFFS TO RESPOND TO THE MOTION TO RECONSIDER IS EXTENDED UNTIL 11-27-2017; (((((ORDER PLACED IN THE JUDGE'S OUTBOX TO BE PICKED UP FOR FILING)))))

11-27-2017 OBJ

PLAINTIFFS' OBJECTION TO FFH DEFENDANTS' MOTION TO RECONSIDER / A TO J / CERTIFICATE OF SERVICE

Document Available (#1038897618) Download document in TIFF format.TIFF Download document in PDF format.PDF
RIVERVIEW LOTS LLC
12-20-2017 O

SUPPLEMENTAL ORDER REGARDING DEFENDANTS' MOTION OT COMPEL / PER CV

Document Available (#1039090465) Download document in TIFF format.TIFF Download document in PDF format.PDF

01-19-2018 CNOTE

CLERK'S NOTE; AS PER CLERK'S PHONE CONVERSATION WITH ROGER ELDREDGE, THE PARTIES AGREE TO RESETTING THE PRETRIAL CONFERENCE TO 2-28-2018 AT 9:30 AM; ROGER ELDREDGE TO INFORM THE OPPOSING PARTIES OF THE CONFIRMATION OF 2-28-2018 AT 9:30 AM;

01-19-2018 CTFREE

MORRISSEY, LINDA G; BY AGREEMENT OF THE PARTIES, THE PRETRIAL CONFERENCE ORIGINALLY SET FOR 1-18-2018 AT 2:30 PM HAS NOW BEEN RESET FOR 2-28-2018 AT 9:30 AM IN COURT ROOM 513; COUNSEL OR PARTIES WITHOUT COUNSEL MUST ATTEND THE PRETRIAL CONFERENCE OR DISPOSITION MAY BE MADE IN THEIR ABSENCE; PER CLERK'S PHONE CONVERSATION WITH ROGER ELDREDGE, ROGER ELDREDGE TO INFORM THE OPPOSING PARTIES OF THE PRETRIAL CONFERENCE BEING RESET FOR 2-28-2018 AT 9:30 AM BEFORE JUDGE MORRISSEY;


Outcome: 02-07-2018 CNOTE

CLERK'S NOTE; AS PER PHONE CONVERSATION WITH ROBERT TAYLOR, THE CASE HAS SETTLED;

02-08-2018 CNOTE

CLERK'S NOTE; AS PER PHONE CONVERSATION WITH ROGER ELDREDGE, THE PARTIES WISH TO HAVE THE PRETRIAL CONFERENCE REMAIN ON THE DOCKET UNTIL THE SETTLEMENT PAPERWORK IS FINAL; 7-14 DAYS;

02-27-2018 CNOTE

CLERK'S NOTE; AS PER CLERK'S PHONE CONVERSATION WITH ROGER ELDREDGE, ATTORNEY FOR PLAINTIFF, THE CASE HAS SETTLED; THE PRETRIAL CONFERENCE SET FOR 2-28-2018 AT 9:30 AM IS STRICKEN;

12-01-2020 CNOTE

CASE NOTE: THE 3RD PARTY PETITION AND CROSS CLAIM ISSUES BY RIVERVIEW LOTS AND PALOMA CAPITAL, LLC AGAINST:

-STEPHEN PEREFF
-IMPERIAL INVESTMENTS, LLC
-STEVEN R HICKMAN
-FRASIER FRASIER & HICKMAN, LLP

ARE THE ONLY ISSUES TRANSFERRED TO JUDGE MARY FITZGERALD:

ISSUE #14 - RIVERVIEW LOTS CLAIM #1 QUIET TITLE

ISSUE #15 - RIVERVIEW LOTS CLAIM #2 SLANDER OF TITLE

ISSUE #16 - RIVERVIEW LOTS CLAIM #3 TORTIOUS INTERFERENCE W/ BUSINESS RELATION

ISSUE #17 - PALOMA CAPITAL CLAIM #1 QUIET TITLE

ISSUE #18 - PALOMA CAPITAL CLAIM #2 SLANDER OF TITLE

ISSUE #19 - PALOMA CAPITAL CLAIM #3 TORTIOUS INTERFERENCE W/ BUSINESS RELATION

KS 8-24-12
KS 10-30-12
Plaintiff's Experts:
Defendant's Experts:
Comments: