Please E-mail suggested additions, comments and/or corrections to Kent@MoreLaw.Com.
Help support the publication of case reports on MoreLaw
Date: 10-19-2019
Case Style:
United States of America v. Justin Michael Allen
Case Number: 9:19-cr-00013-DWM
Judge: Donald W. Molloy
Court: United States District Court for the District of Montana (Missoula County)
Plaintiff's Attorney: Timothy J. Raciot
Defendant's Attorney:

Call 888-354-4529 if you need help finding a possession with intent to distribute meth or felony possession of a firearm in Missoula, Montana.

Description: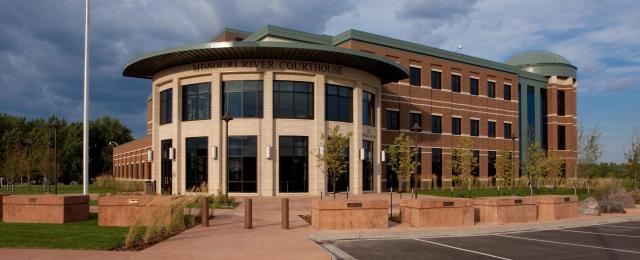 Missoula, MT - California man sentenced to more than 15 years in Missoula meth trafficking investigation
A California man who admitted conspiring to bring methamphetamine to Missoula for distribution was sentenced to 15 years and 10 months in prison and to five years of supervised release.
Justin Michael Allen, 33, of Glendora, CA, pleaded guilty in June to conspiracy to distribute meth and to possession of a firearm in furtherance of a drug trafficking crime.
The prosecution said in court records that in January, the Missoula High Intensity Drug Trafficking Area Task Force received information that an individual on state probation was involved in distributing meth. Task force officers worked with the probationer as a confidential informant and learned that Allen was coming to Missoula to bring the informant meth. Officers arrested Allen on Feb. 11 when he entered a store in Missoula. Allen told the officers to check his jacket pocket, and they found a 9mm pistol. Officers served a warrant on the vehicle Allen used to travel to Montana and seized three packages that were determined to contain 1,204 grams, or about 2.6 pounds, of pure meth. That quantity of meth is the equivalent of about 9,422 doses. Two other persons who traveled with Allen also were arrested.
Assistant U.S. Attorney Timothy Racicot prosecuted the case, which was investigated by the Bureau of Alcohol, Tobacco, Firearms and Explosives and the Missoula HIDTA.
The case is part of Project Safe Neighborhoods (PSN), which is the centerpiece of the Department of Justice's violent crime reduction efforts. PSN is an evidence-based program proven to be effective at reducing violent crime. Through PSN, a broad spectrum of stakeholders work together to identify the most pressing violent crime problems in the community and develop comprehensive solutions to address them. As part of this strategy, PSN focuses enforcement efforts on the most violent offenders and partners with locally based prevention and reentry programs for lasting reductions in crime.

Charges:


21:846=CD.F - CONSPIRACY TO DISTRIBUTE METHAMPHETAMINE with forfeiture allegation
(1)

18:924A.F - POSSESSION OF A FIREARM IN FURTHERANCE OF A DRUG TRAFFICKING CRIME with forfeiture allegation
(3)
Outcome: Defendant committed to the custody of the BOP for a term of 130 months on Count 1 and 60 months on Count 3 to run consecutively. Both counts to run concurrently with California state sentence KA119110. Supervised Release for 5 years on each count to run concurrently; conditions as stated in open court. Fine waived. Special assessment of $200.10/18/2019 128 MINUTE ENTRY for proceedings held before Judge Donald W. Molloy: Sentencing held on 10/18/2019 for Justin Michael Allen (1). AUSA Tim Racicot appearing on behalf of the govt. CJA Counsel Dwight Schulte appearing with in-custody Defendant. No objections to PSR. Govt's motion under 3E1.1(b) for one additional level for acceptance of responsibility granted. Plea agreement accepted; Court to rely on PSR. Court summarizes statutory and guideline calculations. Counsel Schulte allocutes on behalf of Defendant; Defendant allocutes. AUSA Racicot makes sentence recommendation. Court reviews 3553(a) factors. JUDGMENT: Defendant committed to the custody of the BOP for a term of 130 months on Count 1 and 60 months on Count 3 to run consecutively. Both counts to run concurrently with California state sentence KA119110. Supervised Release for 5 years on each count to run concurrently; conditions as stated in open court. Fine waived. Special assessment of $200. Forfeited property reviewed. Counts 2 and 4 of Indictment dismissed with prejudice upon motion of the Govt. No legal objections to sentence. Right to appeal waived. Defendant remanded to custody of the USM. Hearing commenced at 9:58 a.m. and concluded at 10:41 a.m. Presentence Report due by 10/25/2019. (Court Reporter JoAnn Corson) (USPO: D. Hart), (Law Clerk: S. Stephens), (Hearing held in Missoula) (NOS) (Entered: 10/18/2019)



10/18/2019 129 JUDGMENT as to Justin Michael Allen (1): Defendant committed to the custody of the BOP for a term of 130 months on Count 1 and 60 months on Count 3 to run consecutively. Both counts to run concurrently with California state sentence KA119110. Supervised Release for 5 years on each count to run concurrently; conditions as stated in open court. Fine waived. Special assessment of $200. Counts 2 and 4 dismissed with prejudice upon motion of the United States. Signed by Judge Donald W. Molloy on 10/18/2019. (NOS) (Entered: 10/18/2019)
10/18/2019 130 STATEMENT OF REASONS as to Justin Michael Allen re 129 Judgment. Signed by Judge Donald W. Molloy on 10/18/2019. (NOS) (Entered: 10/18/2019)
10/18/2019 131 PRESENTENCE INVESTIGATION REPORT (Sealed) as to Justin Michael Allen. (NOS) (Entered: 10/18/2019)
Plaintiff's Experts:
Defendant's Experts:
Comments: