Please E-mail suggested additions, comments and/or corrections to Kent@MoreLaw.Com.
Help support the publication of case reports on MoreLaw
Date: 08-01-2020
Case Style:
United States of America v. Timothy Cessor
Case Number: 8:19-cr-00069-RFR-SMB
Judge: Robert F. Rossiter, Jr.
Court: United States District Court for the District of Nebraska (Douglas County)
Plaintiff's Attorney: United States District Attorney's Office
Defendant's Attorney:

Call 918-582-6422 for help finding a great criminal defense lawyer.

Description: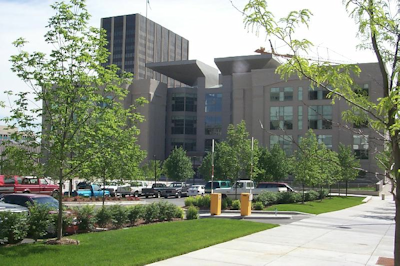 Omaha, NE - The United States of America charged Timothy Cessor with making threats against the President of the United States.
Evidence at trial established that on February 4, 2019, Cessor broke into his father's gun safe in his home in Cheyenne, took a .40 caliber pistol and ammunition, and began driving east toward Washington, D.C., to kill the President of the United States. Cessor made a short cell phone video in which he declared that he "will not tolerate an incompetent white house." Cessor set out to go to the White House to shoot the President. A few hours into the trip east, while Cessor was in Nebraska, he called his father and stated that he was going to "take care of Trump." After speaking with his father, Cessor turned around and returned to Cheyenne and received treatment at a medical facility in Cheyenne. While at the medical facility, Cessor stated that he had begun driving to Washington to kill the President.
The case was investigated by the United States Secret Service and the Cheyenne Police Department in Wyoming.
18:871(a) THREATS AGAINST THE PRESIDENT
(1)
Outcome: 07/31/2020 61 TEXT MINUTE ENTRY for proceedings held before Magistrate Judge Susan M. Bazis as to defendant Timothy R. Cessor. Motion hearing regarding Motion to Review Detention 59 held on 7/31/2020. Court takes judicial notice of U.S. Pretrial Services report. Evidence by Defendant. Oral argument by Plaintiff and Defendant. The government and pretrial objects. Motion to Review Detention 59 is denied for the reasons stated on the record. Defendant remanded to the custody of the U.S. Marshal to be detained pending further order of the court. Hearing held in Omaha, NE. Appearance for Plaintiff: Jody B. Mullis; Appearance for Defendant: Karen M. Shanahan, FPD; Appearance for Pretrial Services: Lisa Caviness; Courtroom Deputy: Tiwauna Lawrence; Court Reporter: Digital Recorder. No interpreter used during hearing. Time Start: 10:01 AM; Time Stop: 10:42 AM; Time in Court: 41 Minutes. (TCL) Modified on 7/31/2020 to add date (TCL). (Entered: 07/31/2020)
07/31/2020 62 WITNESS LIST as to defendant Timothy R. Cessor from Motion to Review Detention hearing held on July 31, 2020. (TCL) (Entered: 07/31/2020)
07/31/2020 63 AUDIO FILE. Audio as to Defendant (1) Timothy R. Cessor. Court Date & Time [ 7/31/2020 10:00:59 AM ]. File Size [ 10095 KB ]. Run Time [ 00:42:04 ]. (Motion to Review Detention). (auto-docket). (Entered: 07/31/2020)
Defendant was found guilty.
Plaintiff's Experts:
Defendant's Experts:
Comments: