Please E-mail suggested additions, comments and/or corrections to Kent@MoreLaw.Com.
Help support the publication of case reports on MoreLaw
Date: 06-10-2019
Case Style:
United States of America v. Willie Smith
Case Number: 6:18-cr-10153-JWB
Judge: John W. Broomes
Court: United States District Court for the District of Kansas (Sedgwick County)
Plaintiff's Attorney: David Lind
Defendant's Attorney: Mitch E. Biebighauser
Description: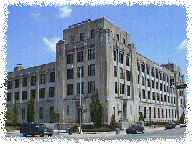 Wichita, KS - The Weapon was a BB Gun But the Robberies were Real
A Wichita man pleaded guilty and admitted he robbed three stores.
Willie Smith, 38, Wichita, Kan., pleaded guilty to one count of robbery. In his plea, he admitted that in 2018 he robbed the QuikTrip store at 1532 S. Seneca. He showed the clerk what appeared to be a revolver before demanding money. Later, when investigators searched his apartment, they found a black BB gun they believe Smith used in three robberies.
At sentencing, the court also will take into account as relevant conduct two other robberies Smith committed in 2018. Smith robbed the Express Mart at 565 S. Market. During the robbery, he showed the clerk what appeared to be a revolver. Smith also robbed Pete's Liquor at 332 W. Harry. During the robbery, he pulled out what appeared to be a revolver.
Sentencing is set for Aug. 26. He faces up to 20 years in federal prison and a fine up to $250,000. McAllister commended the Wichita Police Department and Assistant U.S. Attorney David Lind for their work on the case.

Charges:


18:1951(a) Hobbs Act Robbery (INDICTMENT 10/31/2018)
(1-2)
18:1951(a) Hobbs Act Robbery (INDICTMENT 10/31/2018)
(3)
Outcome: 06/10/2019 26 MINUTE ENTRY for proceedings held before District Judge John W. Broomes: CHANGE OF PLEA HEARING as to Willie L. Smith held on 6/10/2019. Sentencing set for 8/26/2019 at 02:30 PM in Wichita Courtroom 238 (JWB) before District Judge John W. Broomes. (Court Reporter Jana McKinney) (This is a TEXT ENTRY ONLY. There is no.pdf document associated with this entry.) (jmr) (Entered: 06/10/2019)
06/10/2019 27 PETITION TO ENTER PLEA OF GUILTY AND ORDER ENTERING PLEA as to Willie L. Smith (1) Count 3. Signed by District Judge John W. Broomes on 6/10/2019. (sz) (Entered: 06/10/2019)
06/10/2019 28 PLEA AGREEMENT as to Willie L. Smith re 27 Petition and Order to Enter Plea of Guilty. (sz) (Entered: 06/10/2019)
Plaintiff's Experts:
Defendant's Experts:
Comments: