Information
About MoreLaw
Contact MoreLaw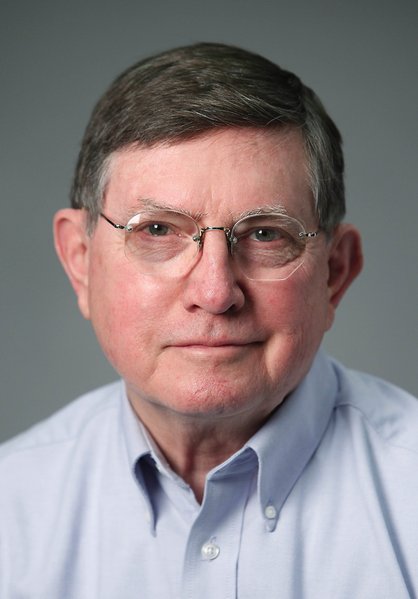 Please E-mail suggested additions, comments and/or corrections to Kent@MoreLaw.Com.
Help support the publication of case reports on MoreLaw
Date: 08-19-2019
Case Style:
United States of America v. Jeffrey Scott Terry
Case Number: 5:19-cr-00065-SLP-1
Judge: Scott L. Palk
Court: United States District Court for the Western District of Oklahoma (Oklahoma County)
Plaintiff's Attorney: Lory Dewey, Amanda Green, Amanda Johnson and Ron Gallegos
Defendant's Attorney: Kevin E. Krahl


Need a criminal defense lawyer in Oklahoma City?
Call: 888-354-4529 and we will help you for free.
Description:

Oklahoma City, OK - Mangum Pharmacist Pleads Guilty to Health Care Fraud

JEFFREY SCOTT TERRY, 37, of Mangum, Oklahoma, has pleaded guilty to two felony counts of health care fraud, announced U.S. Attorney Timothy J. Downing and Oklahoma Attorney General Mike Hunter.

According to an indictment filed in March, Terry was a licensed pharmacist who began operating Bratton Drug at 109 S. Oklahoma in Mangum in August 2015. Both the Oklahoma Health Care Authority—which administers Medicaid under the name SoonerCare—and Medicare reimbursed Bratton Drug for prescriptions and pharmaceutical products it dispensed.

The indictment alleged that from August 2015 to September 2018, Terry submitted false claims to SoonerCare and Medicare Part D for drugs that had not actually been prescribed or dispensed to patients.

Today Terry entered a guilty plea before U.S. District Judge Scott L. Palk to one count relating to Medicaid and one count relating to Medicare. The court will consider all of Terry's fraudulent conduct when it imposes a sentence in approximately 90 days.

In a plea agreement, Terry has acknowledged that he will be ordered to pay restitution to Oklahoma and the federal government for losses sustained by SoonerCare and Medicare. In particular, he has agreed to pay $328,836.18 to SoonerCare and $753,334.13 to Medicare, for a total of $1,082,170.31. He has also agreed to forfeit real property in Greer County and a 2016 Dodge Challenger. The U.S. Attorney's Office maximized recovery of fraud proceeds by obtaining a civil injunction against the dissipation of assets.

At sentencing, Terry faces up to ten years in prison on each count, in addition to a fine of up to $250,000. He will also be subject to up to three years of supervised release after imprisonment.

These charges are the result of an investigation by the Oklahoma Attorney General's Office's Medicaid Fraud Control Unit and the U.S. Department of Health and Human Services—Office of Inspector General, Office of Audit Services.



Charges:



18:982(a)(7) & 21:853(p) & 28:2461(c)CRIMINAL FORFEITURE
18:1347 HEALTH CARE FRAUD
(1-21)
18:1347 HEALTH CARE FRAUD
(22)
18:1347 HEALTH CARE FRAUD
(23)
18:1347 HEALTH CARE FRAUD
(24)
18:1347 H



Outcome: 08/12/2019 15 MINUTE ENTRY for proceedings held before Honorable Scott L. Palk:Change of Plea Hearing as to Jeffrey Scott Terry held on 8/12/2019, Plea entered by Jeffrey Scott Terry (1) Guilty Count Complaint,22,24. (Court Reporter Emily Eakle.) (md) (Entered: 08/12/2019)
08/12/2019 16 PLEA AGREEMENT as to Jeffrey Scott Terry (md) (Entered: 08/12/2019)
08/12/2019 17 PETITION To Enter a Plea of Guilty by Defendant Jeffrey Scott Terry (md) (Entered: 08/12/2019)
08/12/2019 19 WAIVER of Jury Trial by Jeffrey Scott Terry (md) (Entered: 08/12/2019)

Plaintiff's Experts:

Defendant's Experts:

Comments: