Information
About MoreLaw
Contact MoreLaw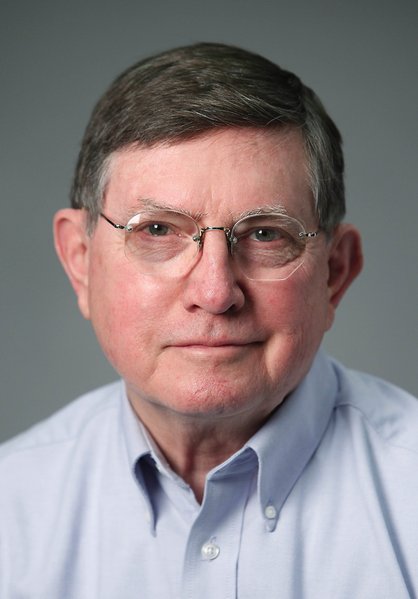 Please E-mail suggested additions, comments and/or corrections to Kent@MoreLaw.Com.
Help support the publication of case reports on MoreLaw
Date: 08-20-2019
Case Style:
United States of America v. Armando Robledo Gonzales
Case Number: 5:18-cr-00442-DAE
Judge: David A. Ezra
Court: United States District Court for the Western District of Texas (Bexar County)
Plaintiff's Attorney: Tracy Thompson
Defendant's Attorney: Kurt Gene May - FPD


Do you need a criminal defense lawyer in El Reno?
Call: 888-354-4529 and we will help you for free.
Description:




San Antonio, TX - San Antonio Man Sentenced to 25 Years in Federal Prison for Production of Child Pornography

Armando Robledo Gonzales, age 38, was sentenced to 25 years in federal prison for production of child pornography.

In addition to the prison term, Senior U.S. District Judge David A. Ezra ordered that Gonzales be placed under supervised release for a period of ten years after completing his prison term.

On December 11, 2018, Gonzales pleaded guilty to the production charge. By pleading guilty, Gonzales admitted that in May 2017, he used the Internet to persuade a 13 year old to produce and send him visual images and videos of the minor engaging in sexually explicit conduct.

"We have a crisis of child sex abuse in this country and we must use every tool available to both federal and state law enforcement to address it. The efforts of the San Antonio Child Exploitation Task Force and my office demonstrate how we can effectively combine resources to apprehend and prosecute predators like Armando Gonzales," stated U.S. Attorney Bash.

"Everyday, across the world, and in our community children are suffering in silence as we go about our daily activities," said FBI SAC Combs. "The San Antonio Child Exploitation Task Force will relentlessly pursue every lead to rescue children who are being victimized, and bring their perpetrators to justice. We would encourage members of the public to help us protect children, who are among the most vulnerable in our community."

The FBI San Antonio's Child Exploitation Human Trafficking Task Force investigated this case.

This case was brought as part of Project Safe Childhood, a nationwide initiative to combat the epidemic of child sexual exploitation and abuse launched in May 2006 by the Department of Justice. Led by U.S. Attorneys' Offices and the Criminal Division's Child Exploitation and Obscenity Section, Project Safe Childhood marshals federal, state and local resources to better locate, apprehend and prosecute individuals who exploit children via the Internet, as well as to identify and rescue victims. For more information about Project Safe Childhood, please visit www.projectsafechildhood.gov.



Charge:



18:2251.F SEXUAL EXPLOITATION OF CHILDREN (Production of Child Pornography)
(1)
18:2252A.F ACTIVITIES RE MATERIAL CONSTITUTING/CONTAINING CHILD PORNO (Receipt of Child Pornography)
(2)


Outcome: 08/12/2019 52 SEALED SUPPLEMENTAL ATTACHMENT re 44 SEALED PRESENTENCE INVESTIGATION REPORT Filed as to Armando Robledo Gonzales by Officer Maria E. Holley. (Document available to court only) (Attachments: # 1(Villarreal, Janet) (Entered: 08/12/2019)
08/12/2019 53 SUPPLEMENTAL DISCLOSURE OF SECOND ADDENDUM as to Armando Robledo Gonzales by Officer Maria E. Holley. Instructions for viewing the addendum are available here. (Document is available only to the attorney of record and AUSA for 14 days. PLEASE PRINT OR SAVE AS SOON AS DOCUMENT IS OPENED.) (Villarreal, Janet) (Entered: 08/12/2019)
08/12/2019 54 Sealed Document filed (May, Kurt) (Entered: 08/12/2019)

Plaintiff's Experts:

Defendant's Experts:

Comments: