Information
About MoreLaw
Contact MoreLaw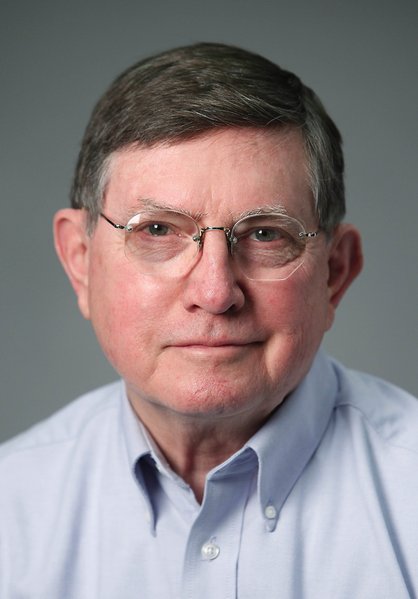 Please E-mail suggested additions, comments and/or corrections to Kent@MoreLaw.Com.
Help support the publication of case reports on MoreLaw
Date: 09-18-2018
Case Style:
United States of America v. Felipe Rodriguez and Brandon Montoya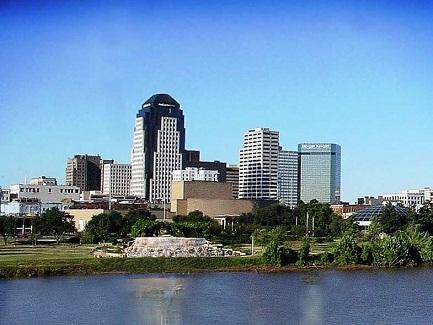 Western District of Louisiana - Shreveport, Louisiana
Case Number: 5:18-cr-00119-EEF-MLH
Judge: Elizabeth E. Foote
Court: United States District Court for the Western District of Louisiana (Caddo Parish)
Plaintiff's Attorney: Tiffany E. Fields
Defendant's Attorney: Nikki Buckle for Brandon Montoya


Description: Shreveport, LA - Texas men plead guilty to trafficking 10 kilograms of fentanyl

Two Texas men pleaded guilty to trafficking more than 10 kilograms of fentanyl through Louisiana.

Felipe Rodriguez, 22, of McAllen, Texas, and Brandon Montoya, 24, of Kaufman, Texas, pleaded guilty before Elizabeth E. Foote to one count of possession with intent to distribute fentanyl. According to the guilty plea, a Louisiana State Police trooper conducted a traffic stop May 10, 2018 on an SUV on Interstate-20 at mile marker 31 going eastbound. The trooper searched the vehicle and found a plastic bag containing an unknown substance. The vehicle was brought to Louisiana State Police Troop G headquarters. Upon a more thorough search, 10 plastic 1-kilogram bags containing fentanyl were found. The defendants admitted to transporting the drugs. They said they had been approached in Houston to travel to California to obtain the drugs. They were then instructed to drive to Atlanta, Georgia, where they would be paid for the delivery.

"Fentanyl kills, and drug dealers are selling this highly addictive drug at a growing rate," Joseph stated. "The Department of Justice in collaboration with state and local law enforcement are fighting daily to limit the availability and spread of this deadly drug. This case alone involved enough fentanyl to kill everybody in the state of Louisiana. Through education of our youth and vigorous prosecution of those who traffic in synthetic opioids, my office is making the fight against this epidemic a top priority."

"Fentanyl is the greatest and the most significant synthetic opioid threat to the United States, including here in Louisiana, where as little as 2 milligrams is a lethal dose," said DEA Special Agent in Charge Stephen G. Azzam "The seizure in this investigation, which was 10 kilograms, saved countless lives – there was enough fentanyl to kill 5 million people. These convictions should send a message to all drug traffickers that DEA will continue to work with our law enforcement partners to aggressively pursue those who ruthlessly traffic this and other dangerous drugs."

The defendants face up to 10 years to life in prison, at least five years of supervised release and a $10 million fine. The court set sentencing for January 31, 2019.

Fentanyl is a synthetic opioid. In recent years it has become more widely available in the United States and grown as a threat to public safety. It only takes a very small amount of fentanyl or its derivatives- which can be inhaled or absorbed through the skin or mucus membranes (such as being inhaled through the nose or mouth)- to result in severe adverse reactions including death. For more information about fentanyl, visit www.dea.gov/druginfo/fentanyl.

The DEA, Homeland Security Investigations and Louisiana State Police investigated the case.


Charge:


NARCOTICS - SELL, DISTRIBUTE, OR DISPENSE - Possession with Intent to Distribute Fentanyl
(1)
Outcome: 09/13/2018 26 MINUTES for proceedings held before Judge Elizabeth E Foote. CHANGE OF PLEA HEARING as to Felipe Rodriguez (2) held on 9/13/2018. PLEA ENTERED: Guilty Count 1. The Government's Motion (Acceptance of Responsibility) is contained in the plea agreement. Order for Pre-Sentence Investigation Report. Defendant is remanded to the custody of the US Marshal pending Sentencing set for 1/31/2019 at 4:30 PM in Shreveport before Judge Elizabeth E Foote. (Court Reporter: Barbara A Simpson)(Interpreter: Laura Addington) (crt,LaCombe, L) (Entered: 09/15/2018)
09/13/2018 27 ORDER OF REFERRAL to Probation for Pre-Sentence Investigation and Report as to Felipe Rodriguez (2). (crt,LaCombe, L) (Entered: 09/15/2018)
09/13/2018 28 PLEA AGREEMENT Accepted as to Felipe Rodriguez (2). (Attachments: # 1 Affidavit of understanding, # 2 Factual basis for guilty plea, # 3 Elements of offense)(crt,LaCombe, L) (Entered: 09/15/2018)
09/13/2018 29 MINUTES for proceedings held before Judge Elizabeth E Foote: CHANGE OF PLEA HEARING as to Brandon Montoya (1) held on 9/13/2018. PLEA ENTERED: Guilty Count 1. Presentence investigation report ordered. Sentencing memoranda (if any) must be submitted to chambers at least seven days before sentencing. Sentencing set for 1/31/2019 at 4:00 PM before Judge Elizabeth E Foote. Defendant remanded to the custody of the U S Marshal pending sentencing. (Court Reporter: Barbara A Simpson) (crt,YocumSld, M) (Entered: 09/17/2018)
09/13/2018 30 ORAL ORDER OF REFERRAL to Probation for Pre-Sentence Investigation and Report as to Brandon Montoya (1) by Judge Elizabeth E Foote on 9/13/2018. (crt,YocumSld, M) (Entered: 09/17/2018)
09/13/2018 31 PLEA AGREEMENT Accepted as to Brandon Montoya (1). (Attachments: # 1 Affidavit of understanding, # 2 Factual basis for guilty plea, # 3 Elements of offense) (crt,YocumSld, M) (Entered: 09/17/2018)
Plaintiff's Experts:
Defendant's Experts:
Comments: