Please E-mail suggested additions, comments and/or corrections to Kent@MoreLaw.Com.
Help support the publication of case reports on MoreLaw
Date: 09-05-2019
Case Style:
United States of America v. Patricia Lee Kendall and Peggy Lee Larue
Case Number: 4:19-cr-00141-GKF
Judge: Gregory K. Frizzell
Court: United States District Court for the Northern District of Oklahoma (Tulsa County)
Plaintiff's Attorney: Scott Proctor and Shannon Coxxoni
Defendant's Attorney:

If you need a criminal defense lawyer in Tulsa, OK , call: 918-582-6422 and we will help you.
Description: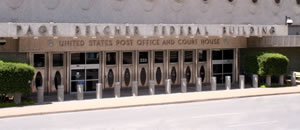 Tulsa, OK - Two Sapulpa Women Plead Guilty to Illegally Collecting More Than $350,000 in Death Benefits
Two Sapulpa women pleaded guilty to illegally taking more than $350,000 in Social Security and military retirement benefits that were meant for their mother.
Patricia Lee Kendall, 66, and Peggy Lee Larue, 63, both of Sapulpa, pleaded guilty to two-counts of aiding and abetting each other to illegally take and conceal government property in the form of money from both the Social Security Administration and the Department of Defense Military Retirement Fund. The women admitted in court that they failed to notify authorities of their mother's death in December 2000. Previously, their mother had received the death benefit payments as a result of her husband's military service. After their mother passed away, the payments should have ceased.
"Illegally taking the Social Security death benefits and military retirement benefits meant for their mother, long after she passed away, is shameful," said U.S. Attorney Trent Shores. "Fraud investigations performed by inspectors general are crucial to identifying waste, abuse, or fraud. I applaud the efforts of the investigators and Assistant U.S. Attorneys Scott Proctor and Shannon Cozzoni in this case."
Kendall and Larue illegally took money from the Social Security Administration in the aggregate value of $224,237 in Social Security income as well as money from the Department of Defense Military Retirement Fund in the aggregate value of $129,765 in military retirement funds. The two are subject to a criminal forfeiture money judgement in the amount of $354,002.
The Social Security Administration- Office of Inspector General and Department of Defense Criminal Investigative Service conducted the investigation.

Charge:



18:641 and 2: Concealment of Government Property; 18:981(a)(1)(C) and 28:2461: Embezzle, Receive, Conceal, and Retain Government Property Forfeiture
(1-2)
Outcome: 09/04/2019 22 MINUTES of Proceedings - held before Judge Gregory K Frizzell: Change of Plea Hearing held on 9/4/2019 , guilty plea entered, setting/resetting sentencing: ( Sentencing set for 12/4/2019 at 10:30 AM before Judge Gregory K Frizzell) as to Patricia Lee Kendall (Court Reporter: Brian Neil) (kjp, Dpty Clk) (Entered: 09/04/2019)
09/04/2019 23 WAIVER of Right to Trial by Jury approved by Judge Gregory K Frizzell by Patricia Lee Kendall (kjp, Dpty Clk) (Entered: 09/04/2019)
09/04/2019 24 PETITION to Enter Plea of Guilty and ORDER Accepting Plea by Judge Gregory K Frizzell as to Patricia Lee Kendall (kjp, Dpty Clk) (Entered: 09/04/2019)
Plaintiff's Experts:
Defendant's Experts:
Comments: