Information
About MoreLaw
Contact MoreLaw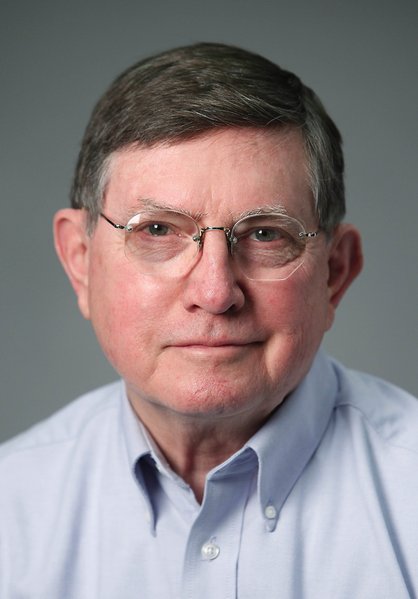 Please E-mail suggested additions, comments and/or corrections to Kent@MoreLaw.Com.
Help support the publication of case reports on MoreLaw
Date: 08-18-2019
Case Style:
United States of America v. Marshal Marshall
Case Number: 4:18-cr-03013-RGK-CRZ
Judge: Richard G. Kopf
Court: United States District Court for the District of Nebraska (Lancaster County)
Plaintiff's Attorney: Lesley A. Woods
Defendant's Attorney:

Call Kent Morlan at 888-354-4529 if you need a criminal defense lawyer in Lincoln, Nebraska.

Description:




Lincoln, NE - Broken Bow Man Sentenced for Cyberstalking

Marshal Marshall, 37, formerly of Broken Bow, Nebraska, was sentenced Thursday in Lincoln, Nebraska, to the maximum sentence of 10 years in prison by Senior United States District Judge Richard G. Kopf. Marshall had previously entered pleas of guilty to cyberstalking. In addition to his prison sentence, Marshall will be required to serve 3 years on supervised release.

In December, 2017, the principal of a public school district in Broken Bow, Nebraska, reported to the FBI that someone was sending persistent and escalating threats of violence to a teacher working for the school district. The person issuing the threats was at times impersonating other teachers in the district over school email.

Investigation revealed that Marshall was impersonating teachers, friends, and family members of the victim, in order to harass, pressure, and coerce the victim into taking him back, ceasing her cooperation on a state felon in possession case, and taking other actions that he desired the victim to take. The communications caused substantial emotional distress, made the victim feel like she was being followed or surveilled at all times, and placed her in fear of actual bodily harm. She also faced threats to her reputation in the community, both professionally and personally.

Marshall conducted the cyberstalking by both text and email communication. Eventually he began to illegally wiretap the victim by breaking into her residence, placing recorders in her home and placing a motion sensor activated camera in her bedroom. The FBI recovered these devices and tied them forensically to Marshall.

Text messages from Marshall's cell phone demonstrated he had solicited multiple men, his sister, and two minors, to aid him in the cyberstalking.

This case was investigated by the Broken Bow Police Department and the Federal Bureau of Investigation.



Charges:



18:2261 A(2) CYBERSTALKING
(2s)
18:2261 A(2) CYBERSTALKING
(3s)

Outcome: 08/15/2019 162 TEXT MINUTE ENTRY for sentencing proceedings held before Senior Judge Richard G. Kopf in Lincoln on 8/15/19 as to defendant Marshal Marshall. The plea agreement is accepted. Judicial notice of the entire court file, including the presentence investigation, with the exception of those portions of the presentence report that are objected to. Evidence presented in regards to filing 149 Formal Objections to Second Revised Presentence Investigation Report. Objections are overruled in part and sustained in part. Motion for Downward Departure 154 is denied. Motion to Vary 151 is denied. The Court adopts the revised presentence report. On a plea of guilty to Counts II and III of the Superseding Indictment, defendant is sentenced to the custody of the Bureau of Prisons for a term of 60 months on count II and 60 months on count III, to be served consecutive to one another, followed by 3 years of supervised release with special conditions on counts II and III, to be served concurrently and is ordered to pay a $200 special assessment. The remaining counts I and IV of the Superseding Indictment and the Indictment are hereby dismissed by the United States. Defendant remanded to the custody of the U.S. Marshal. Appearance for Plaintiff: Lesley A. Woods; Defendant: Jon M. Braaten, CJA; Probation Officer: Jennifer Reynolds; Courtroom Deputy: Lindsey Olson; Court Reporter: digital; Time Start: 12:30 p.m. Time Stop: 3:48 p.m. Time in Court: 3 Hours and 18 Minutes. (LKO) (Entered: 08/15/2019)
08/15/2019 163 AUDIO FILE. Audio as to Defendant (1) Marshal Marshall. Court Date & Time [ 8/15/2019 12:30:50 PM ]. File Size [ 47418 KB ]. Run Time [ 03:17:35 ]. (Sentencing). (auto-docket). (Entered: 08/15/2019)
08/15/2019 164 WITNESS LIST as to defendant Marshal Marshall from hearing held on 8/15/19 regarding Minutes, Filing 162 Sentencing. (LKO) (Entered: 08/16/2019)
08/15/2019 165 EXHIBIT LIST as to defendant Marshal Marshall from hearing held on 8/15/19 regarding Minutes, Filing 162 Sentencing. (LKO) (Entered: 08/16/2019)
08/15/2019 166 NOTICE OF RIGHT TO APPEAL in criminal cases and counsel's acknowledgment and receipt of the 8th Circuit's Rule 27C by Attorney Jonathan M. Braaten as to defendant Marshal Marshall. (LKO) (Entered: 08/16/2019)


Plaintiff's Experts:

Defendant's Experts:

Comments: