Please E-mail suggested additions, comments and/or corrections to Kent@MoreLaw.Com.
Help support the publication of case reports on MoreLaw
Date: 07-16-2019
Case Style:
United States of America v. Travis Chatman, II
Case Number: 4:18-cr-00897-MGL
Judge: Mary G. Lewis
Court: United States District Court for the District of South Carolina (Florence County)
Plaintiff's Attorney: Lauren Hummel
Defendant's Attorney: Michael Allen Meetze
Description: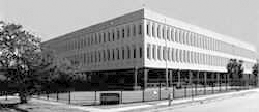 Florence, SC - Salters Man Sentenced to 6 Years in Federal Prison on Federal Gun and Drug Charges
Travis Chatman, II, 25, of Salters, was sentenced to 6 years in federal prison after pleading guilty to possession of controlled substances with the intent to distribute and possession of a firearm in furtherance of a drug trafficking crime.
Evidence presented to the court showed that on August 30, 2018, a task force officer with ATF (Bureau of Alcohol, Tobacco, Firearms and Explosives) and officers from the Myrtle Beach SWAT Team and Myrtle Beach Street Crimes Unit executed a search warrant at a hotel room in Myrtle Beach. Both Chatman and his girlfriend were present in the room during the execution of the search warrant. During the search, officers located two firearms. One was stolen and the other had an obliterated serial number. Officers also located heroin, cocaine, crack cocaine, meth, alprazolam tablets, razor blades, plastic baggies, two scales, $2,650.00 in cash, bond paperwork in Chatmanís name, and multiple cell phones.
United States District Judge Mary G. Lewis sentenced Chatman to 72 months and one day in federal prison, to be followed by a five-year term of court-ordered supervision. There is no parole in the federal system.
The case was investigated by ATF and the Myrtle Beach Police Department Street Crimes Unit and SWAT Team. It was prosecuted as part of the joint federal, state, and local Project Safe Neighborhoods (PSN), the centerpiece of the Department of Justiceís violent crime reduction efforts. PSN is an evidence-based program proven to be effective at reducing violent crime. Through PSN, a broad spectrum of stakeholders work together to identify the most pressing violent crime problems in the community and develop comprehensive solutions to address them. As part of this strategy, PSN focuses enforcement efforts on the most violent offenders and partners with locally based prevention and reentry programs for lasting reductions in crime.
Outcome: 21:841 A NARCOTICS - SELL, DISTRIBUTE, OR DISPENSE Defendants, as aiders, abettors, and co-participants in jointly undertaken criminal activity, knowingly, intentionally, and unlawfully did possess with intent to distribute a quantity of heroin, a quantity of 3,4-Methylenedioxymethamphetamine (commonly known as "MDMA"), and a quantity of marijuana, all Schedule I controlled substances; a quantity of cocaine, a quantity of cocaine base (commonly known as "crack"), and a quantity of methamphetamine, all Schedule II controlled substances; and a quantity of Alprazolam, a Schedule IV controlled substance; All in violation of Title 21, United States Code, Sections 841(a)(l), 841(b)(l )(C), 84l(b)(l)(D), 841(b)(2), and 18:2; with forfeiture allegations
(2)

The defendant is hereby committed to the custody of the Bureau of Prisons to be imprisoned for a term of 12 months + one day as to Count Two and 60 months as to Count Three, said terms to run consecutively. The defendant is remanded to the custody of the US Marshals. Upon release from imprisonment, the defendant shall be placed on supervised release for a term of 5 years. This term consists of 3 years as to Count Two and 5 years as to Count Three, said terms to run concurrently. While on supervised release, the defendant shall comply with the mandatory and standard conditions of supervision outlined in 18 U.S.C. 3583(d) and special conditions $200 special assessment due immediately. Forfeiture order incorporated into judgment

18:924 : VIOLENT CRIME/DRUGS/MACHINE GUN Defendant , as aiders, abettors, and co-participants in jointly undertaken criminal activity, knowingly did possess a firearm in furtherance of a drug trafficking crime as charged in Counts 1 and 2 above, which is prosecutable in a court of the United States; In violation of Title 18, United States Code, Sections 2, 924(c)(1)(A) and 924(c)(1)(A)(i) with forfeiture allegations
(3)

The defendant is hereby committed to the custody of the Bureau of Prisons to be imprisoned for a term of 12 months + one day as to Count Two and 60 months as to Count Three, said terms to run consecutively. The defendant is remanded to the custody of the US Marshals. Upon release from imprisonment, the defendant shall be placed on supervised release for a term of 5 years. This term consists of 3 years as to Count Two and 5 years as to Count Three, said terms to run concurrently. While on supervised release, the defendant shall comply with the mandatory and standard conditions of supervision outlined in 18 U.S.C. 3583(d) and special conditions $200 special assessment due immediately. Forfeiture order incorporated into judgment
Plaintiff's Experts:
Defendant's Experts:
Comments: