Please E-mail suggested additions, comments and/or corrections to Kent@MoreLaw.Com.
Help support the publication of case reports on MoreLaw
Date: 09-09-2019
Case Style:
United States of America v. Jack Stephen Pursley
Case Number: 4:18-cr-00575
Judge: Lynn Hughes
Court: United States District Court for the Southern District of Texas (Harris County)
Plaintiff's Attorney: Sean Beaty, Grace Albinson and Jack Morgan
Defendant's Attorney:

Call Kent Morlan at 918-582-6422 if you need a criminal defense lawyer in Houston, Texas.

Description: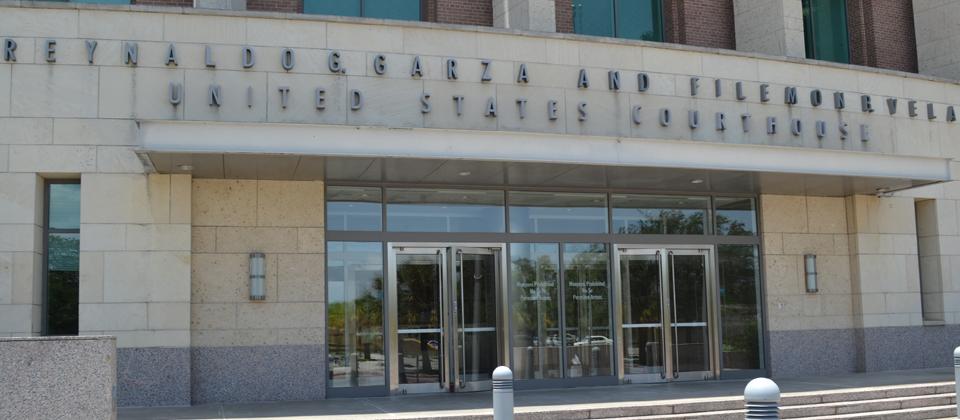 Houston, TX - Houston Attorney Convicted of Offshore Tax Evasion Scheme - He Conspired to Repatriate More Than $18 Million in Untaxed Money Held in Foreign Banks
A Houston, Texas, attorney was convicted of one count of conspiracy to defraud the United States and three counts of tax evasion.
According to the evidence presented at trial, Jack Stephen Pursley, also known as Steve Pursley, conspired with a former client to repatriate more than $18 million in untaxed income that the client had earned through his company, Southeastern Shipping. Knowing that his client had never paid taxes on these funds, Pursley designed and implemented a scheme whereby the untaxed funds were transferred from Southeastern Shipping's business bank account, located in the Isle of Man, to the United States. Pursley helped to conceal the movement of funds from the Internal Revenue Service (IRS) by disguising the transfers as stock purchases in United States corporations owned and controlled by Pursley and his client.
At trial, the government proved that Pursley received more than $4.8 million and a 25% ownership interest in the co-conspirator's ongoing business for his role in the fraudulent scheme. For tax years 2009 and 2010, Pursley evaded the assessment of and failed to pay the income taxes he owed on these payments by, among other means, withdrawing the funds as purported non-taxable loans and returns of capital. The government showed at trial that Pursley used the money he garnered from the fraudulent scheme for personal investments, and to purchase assets for himself, including a vacation home in Vail, Colorado and property in Houston, Texas.
Pursley faces a statutory maximum sentence of five years in prison for the conspiracy count, and five years in prison for each count of tax evasion. He also faces a period of supervised release, monetary penalties, and restitution.
Principal Deputy Assistant Attorney General Zuckerman and U.S. Attorney Patrick commended special agents of IRS-Criminal Investigation, who investigated the case.
Additional information about the Tax Division's enforcement efforts can be found on the division's website.
Outcome: 09/06/2019 217 Minute Entry for FOURTH DAY OF JURY TRIAL held before Judge Lynn N Hughes on 9/6/2019 as to Jack Stephen Pursley. Defendant evidence concluded. Final arguments. Court's charge to the jury. Jury deliberating. Jury verdict returned: guilty on counts 1, 2, 3, 4. Gov't oral motion to remand defendant to custody is denied. Additional conditions as stated in court were placed on defendant pending sentencing. Defendant must report on 9/9/2019 at 2:00 p.m. Appearances: Sean Beaty, Jack Morgan, Grace Albinson, Victor Vital, Nicole LeBoeuf, Alicia Barrs. (Court Reporter: N. Forrest) Deft continued on bond. (ghassan, 4) (Entered: 09/06/2019)
09/06/2019 218 Amended EXHIBIT LIST by USA as to Jack Stephen Pursley, filed. (ghassan, 4) (Entered: 09/06/2019)
09/06/2019 219 EXHIBIT LIST by Jack Stephen Pursley, filed. (ghassan, 4) (Entered: 09/06/2019)
09/06/2019 220 General Jury Instructions as to Jack Stephen Pursley, filed. (ghassan, 4) (Entered: 09/06/2019)
09/06/2019 221 Special Jury Instructions as to Jack Stephen Pursley, filed. (ghassan, 4) (Entered: 09/06/2019)
09/06/2019 222 Jury Note 1 as to Jack Stephen Pursley, filed. (ghassan, 4) (Additional attachment(s) added on 9/6/2019: # 1 Unredated Jury Note 1) (ghassan, 4). (Entered: 09/06/2019)
09/06/2019 223 JURY VERDICT as to Jack Stephen Pursley (1): Guilty on Counts 1, 2, 3, 4, filed. (ghassan, 4) (Additional attachment(s) added on 9/6/2019: # 1 Unredacted Jury Verdict) (ghassan, 4). (Entered: 09/06/2019)
09/06/2019 224 RECEIPT FOR WITHDRAWAL OF EXHIBITS by USA as to Jack Stephen Pursley, filed. (ghassan, 4) (Entered: 09/06/2019)
09/06/2019 225 RECEIPT FOR WITHDRAWAL OF EXHIBITS by Jack Stephen Pursley, filed. (ghassan, 4) (Entered: 09/06/2019)
09/06/2019 226 ORDER for Presentence Investigation & Sentencing Dates as to Jack Stephen Pursley. PSI Completion due by 11/4/2019. Objection to PSI due by 11/18/2019. Final PSI due by 12/2/2019. Sentencing set for 12/9/2019 at 01:30 PM in Courtroom 11C before Judge Lynn N Hughes. (Signed by Judge Lynn N Hughes) Parties notified. (ghassan, 4) (Entered: 09/06/2019)
Plaintiff's Experts:
Defendant's Experts:
Comments: