Please E-mail suggested additions, comments and/or corrections to Kent@MoreLaw.Com.
Help support the publication of case reports on MoreLaw
Date: 07-08-2019
Case Style:
United States of America v. Devon Davey Hudson, a/k/a Davey Wayne Hudson
Case Number: 4:18-cr-00232-JST
Judge: Jon S. Tigar
Court: United States District Court for the Northern District of California (San Francisco County)
Plaintiff's Attorney: Jose Olivera and Jessica Rodriguez
Defendant's Attorney: Hanni Meena Fakhoury
Description: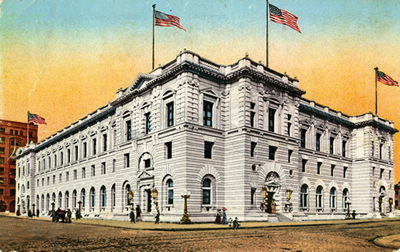 San Francisco, CA - Bay Area Man Sentenced To Ten Years In Prison For Possessing Child Pornography
Devon Davey Hudson, a/k/a Davey Wayne Hudson, was sentenced to 120 months in prison for possessing child pornography. The sentence was handed down today by the Honorable Jon S. Tigar, U.S. District Judge.
Hudson, 56, of Alameda County pleaded guilty to the charge on February 15, 2019. In pleading guilty, Hudson admitted he possessed images of child pornography. According to court filings, Mr. Hudson possessed more than 100,000 images and videos of child pornography, some depicting physical acts of sexual abuse of children.
A federal grand jury indicted Hudson on May 31, 2018, charging him with one count of possession of child pornography, in violation of 18 U.S.C. § 2252(a)(4)(B). Hudson pleaded guilty to the count.
In addition to the prison term, Judge Tigar also sentenced the defendant to a ten-year period of supervised release and ordered him to pay restitution to one victim in the amount of $1,000. The defendant was immediately remanded into custody.
Assistant United States Attorney Jose Olivera is prosecuting the case with the assistance of Jessica Rodriguez.

Charge:


18 U.S.C. 2252(a)(4)(B): Possession of child pornography
Outcome: Defendant was committed to the custody of the Bureau of Prisons for a term of 120 months; 10 years supervised release; $100 special assessment; $1,000 restitution.
Plaintiff's Experts:
Defendant's Experts:
Comments: