Please E-mail suggested additions, comments and/or corrections to Kent@MoreLaw.Com.
Help support the publication of case reports on MoreLaw
Date: 08-19-2020
Case Style:
United States of America v. Adam Michael Kelley
Case Number: 3:20-cr-05241-BHS
Judge: Benjamin H. Settle
Court: United States District Court for the Western District of Washington (Pierce County)
Plaintiff's Attorney: United States District Attorney's Office
Defendant's Attorney:

Call 918-582-6422 for help finding a great criminal defense lawyer.

Description: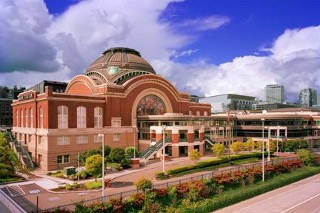 Tacoma, WA - The United States of America charged Adam Michael Kelley, atge 38, with drug possession with intent to distribute and felony possession of a firearm.
According to the facts in the plea agreement, on March 27, 2019, KELLY and his then-girlfriend left a 43-year-old overdose victim in a car outside the hospital emergency room. They then called the hospital asking staff to check on the victim. The victim died within twenty minutes. Law enforcement traced the phone call to KELLY's residence. When questioned by police, KELLY admitted that the victim had used drugs in his home, that the victim became unresponsive, and that KELLY had left him at the emergency room entrance when he could not revive him.
Police obtained a search warrant for KELLY's home and found a sophisticated drug lab in the basement with pill presses, lab equipment, vent hoods, and over 75 pounds of Schedule III controlled substances, primarily steroids. Records seized at the lab indicate KELLY had a lucrative business selling and shipping illegal steroids across the country.
In addition to the drug lab, KELLY had a wide variety of firearms, silencers, and tactical gear. In the lab, KELLY had a .40 caliber Glock fitted with a silencer. In his bedroom, he had six guns, including two Glock handguns, a Bersa .22 caliber, a Winchester shotgun, a Remington 700, and a Bushmaster AR-15. A second silencer was found in the bedroom. Law enforcement seized a variety of ammunition, as well as a tactical vest.
As an admitted drug user, it is illegal for KELLY to possess firearms. When KELLY was arrested, he had both heroin and methamphetamine in his possession.
KELLY is currently serving a 68-month state sentence for controlled substance homicide, a charge arising out of this same investigation. As part of a global resolution of the state and federal charges, the parties will recommend that the federal sentence run concurrent to the state sentence. KELLY has been in custody since his arrest on March 28, 2019.
The case was investigated by the Port Townsend Police Department, Jefferson County Sheriff's Office, and Federal Bureau of Investigation, with assistance from other local and federal law enforcement agencies.
The case is being prosecuted by Assistant United States Attorney William Dreher.
CONTROLLED SUBSTANCE - SELL, DISTRIBUTE, OR DISPENSE
(1)
Drug User in Possession of Firearms.
(2)
Outcome: Defendant pleaded guilty.
Plaintiff's Experts:
Defendant's Experts:
Comments: