Please E-mail suggested additions, comments and/or corrections to Kent@MoreLaw.Com.
Help support the publication of case reports on MoreLaw
Date: 09-15-2020
Case Style:
United States of America v. Anthony Blane Byrnes
Case Number: 3:20-cr-00192-KDB-DSC
Judge: Kenneth D. Bell
Court: United States District Court for the Western District of North Carolina (Mecklenburg County)
Plaintiff's Attorney: United States District Attorney's Office, Charlotte, North Carolina
Defendant's Attorney:




Free National Lawyer Directory



OR



Just Call 855-853-4800 for Free Help Finding a Lawyer Help You.

Description: Charlotte, NC - Felony, Drug Trafficking, Drug Possession, Internet, Cryptocurrency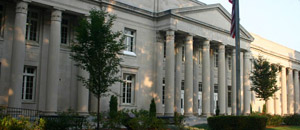 The United States of America charged Anthony Blane Byrnes, age 19, with trafficking narcotics he purchased on the dark web using cryptocurrency.
According to the Criminal Information to which Byrnes pleaded guilty, other documents filed in this case and statements made in court, Byrnes conspired with a regional Drug Trafficking Organization (DTO) to distribute narcotics on the Dark Web. In August 2019, law enforcement intercepted a mail parcel from Slovenia addressed to Byrnes, containing suspected narcotics. On or about August 7, 2019, law enforcement conducted a controlled delivery of this parcel at Byrnes's Huntersville, NC residence. Law enforcement observed Byrnes gathering the parcel and entering his residence. Subsequently, law enforcement executed a search warrant at the residence and seized numerous narcotics and contraband, including LSD, Psilocin, DMT, MDMA/Ecstasy, among other narcotics and paraphernalia. Law enforcement also recovered two firearms from the residence. Court documents demonstrate Byrnes had a previous infraction in April 2019, wherein law enforcement seized additional narcotics and a firearm. In total, three firearms and approximately $13,800 (USD) were recovered from Byrnes' residence over the course of the investigation.
According to court documents, Byrnes purchased narcotics on the Dark Net Marketplace (DNM) "Empire Market." Byrnes paid for the drugs using Bitcoin cryptocurrency, stored in VC wallets and used Bitcoin ATM machines in the greater Charlotte area to facilitate drug transactions, converting drug proceeds into virtual currency (VC), and arranging drug shipments for the DTO.
In making today's announcement, U.S. Attorney Murray commended the U.S. Postal Inspection Service for leading the investigation, and thanked the Drug Enforcement Administration, ICE's Homeland Security Investigations, the U.S.Customs and Border Protection, and the Huntersville (NC) Police Department for their invaluable assistance.
Assistant United States Attorneys Sanjeev Bhasker and Seth Johnson, of the U.S. Attorney's Office in Charlotte, prosecuted the case.
21:841(a)(1) and 846 - DRUG TRAFFICKING CONSPIRACY
(1)
21:841(a)(1) and 841(b)(1)(D) - POSSESSION WITH INTENT TO DISTRIBUTE MARIJUANA
(2)
21:841(a)(1) and 841(b)(1)(B) - POSSESSION WITH INTENT TO DISTRIBUTE LSD
(3)
INTENT TO DISTRIBUTE PSILOCIN
(4)
21:841(a)(1) and 841(b)(1)(C) - POSSESSION WITH INTENT TO DISTRIBUTE DMT
(5)
Outcome: 09/11/2020 19 JUDGMENT as to Anthony Blane Byrnes (1), Count(s) 1, 2, 3, 4, 5, Imprisoned for a term of 71 Mos. as to counts 1, 3, 4 and 5, 60 Mos. as to count 2, all such term to run concurrent to each other; 4 Yrs. Supervised Release as to counts 1 and 3, 3 Yrs. as to counts 2, 4 and 5, all such term to run concurrent to each other; $500 Assessment. Signed by District Judge Kenneth D. Bell on 9/11/2020. (nvc) (Entered: 09/11/2020)
09/11/2020 20 STATEMENT OF REASONS (Sealed - Attorney) re: 19 Judgment, (available to: USA, Anthony Blane Byrnes). Signed by District Judge Kenneth D. Bell on 9/11/2020. (nvc) (Entered: 09/11/2020)
Plaintiff's Experts:
Defendant's Experts:
Comments: