Please E-mail suggested additions, comments and/or corrections to Kent@MoreLaw.Com.
Help support the publication of case reports on MoreLaw
Date: 09-10-2020
Case Style:
United States of America v. Samuel Phillips
Case Number: 3:19-cr-05246-BHS
Judge: Benjamin H. Settle
Court: United States District Court for the for the Western District of Washington (Pierce County)
Plaintiff's Attorney: United States District Attorney's Office
Defendant's Attorney:

Call 855-853-4800 for help finding a criminal defense lawyer in Tacoma, Washington for representation on a production of child pornography charge.

Description: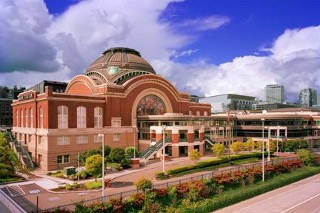 Tacoma, WA - The United States of America charged Samuel Phillips, age 27, with the production of child porn using a 5-year-old child.
According to the plea agreement, in March 2018, PHILLIPS was residing in a Tacoma apartment with a child under the age of 5, when he made video recordings of the sexual abuse. PHILLIPS relocated to Indiana in early 2019. His spouse discovered the videos on his phone. PHILLIPS was arrested by South Bend Police, who alerted the Tacoma Police Department. PHILLIPS was charged federally with production of child pornography on April 30, 2019. He is charged in state court with sexual abuse of the child.
This case was brought as part of Project Safe Childhood, a nationwide initiative to combat the growing epidemic of child sexual exploitation and abuse launched in May 2006 by the Department of Justice. Led by United States Attorneys' Offices and the Criminal Division's Child Exploitation and Obscenity Section (CEOS), Project Safe Childhood marshals federal, state and local resources to better locate, apprehend and prosecute individuals who exploit children via the Internet, as well as to identify and rescue victims. For more information about Project Safe Childhood, please visit www.justice.gov/psc.
The case was investigated by the Tacoma Police Department and FBI, with assistance from the South Bend, Indiana, Police Department.
The case is being prosecuted by Assistant United States Attorney Angelica Williams.
Production of Child Pornography - 18:2251(a),(e)
(1)
Outcome: 09/03/2020 37 Minute Entry for CHANGE OF PLEA HEARING as to Samuel Phillips held on 9/3/2020 before Judge Benjamin H. Settle - CRD: Gretchen Craft; AUSA: Angelica Williams; Def Cnsl: Miriam Schwartz; Court Reporter: Nancy Bauer; Time of Hearing: 10:00; Courtroom: telephonic; This matter is held telephonically at the Defendant's request and consent thereto. Defendant placed under oath and advised of rights/charges/penalties; Defendant age = 27; Education = GED; Court reviews the plea agreement; Samuel Phillips pleads GUILTY to Count 1. Court finds the Defendant is competent to enter a guilty plea, finds the Defendant knowingly, intelligently and voluntarily entered the plea and finds the Defendant guilty. Court orders the preparation of a Presentence Report and defers acceptance of the Plea Agreement until receipt of the PSR. Defendant remanded to custody. Sentencing set for 12/7/2020 at 11:00 AM in Courtroom E before Judge Benjamin H. Settle. (MGC) (Entered: 09/03/2020)
09/03/2020 38 PLEA AGREEMENT as to Samuel Phillips. (cc: USPO, FLU, AFU) (MGC) (Entered: 09/03/2020)
09/03/2020 39 ORDER FOR SENTENCING PROCEDURE as to Samuel Phillips by Judge Benjamin H. Settle. Sentencing set for 12/7/2020 at 11:00 AM in Courtroom E before Judge Benjamin H. Settle. (cc: USPO and PTS ) (MGC) (Entered: 09/03/2020)
Plaintiff's Experts:
Defendant's Experts:
Comments: