Please E-mail suggested additions, comments and/or corrections to Kent@MoreLaw.Com.
Help support the publication of case reports on MoreLaw
Date: 03-28-2019
Case Style:
United States of America v. Guadalupe Urbina-Rodriguez
Case Number: 3:19-cr-05005-MDH
Judge: M. Douglas Harpool
Court: United States District Court for the Western District of Missouri (Greene County)
Plaintiff's Attorney: Jessica R. Keller and randall D. Eggert
Defendant's Attorney: John A. Lewright
Description: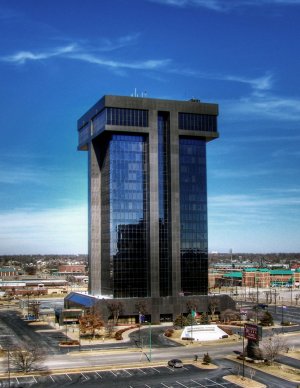 Springfield, MO - Jury Convicts Purdy Man of Drug Trafficking, Illegal Firearm
A Purdy, Mo., man has been convicted by a federal trial jury of possessing methamphetamine to distribute and of illegally possessing a firearm.
Guadalupe Urbina-Rodriguez, 71, was found guilty on Tuesday, March 26, of possessing methamphetamine to distribute, possessing a firearm in furtherance of a drug-trafficking crime, and being a felon in possession of a firearm.
Evidence introduced during the trial indicated that a federal postal inspector seized a package on Aug. 31, 2018, that was addressed to Urbina-Rodriguez's address. The package, which contained 448.8 grams of methamphetamine, was purportedly mailed from a nonexistent address in California.
The postal inspector delivered the package to Urbina-Rodriguez, who was sitting in a chair under a tree in the front yard. Urbina-Rodriguez had a loaded Marlin .22-caliber rifle sitting beside him. Law enforcements officers then executed a search warrant of the residence and seized the package.
Under federal law, it is illegal for anyone who has been convicted of a felony to be in possession of any firearm or ammunition. Urbina-Rodriguez has four prior felony convictions related to drug trafficking or possessing a controlled substance and a prior felony conviction for maintaining a public nuisance.
Following the presentation of evidence, the jury in the U.S. District Court in Springfield, Mo., deliberated for about an hour and 15 minutes before returning the guilty verdicts to U.S. District Judge M. Douglas Harpool, ending a trial that began Monday, March 25, 2019.
Under federal statutes, Urbina-Rodriguez is subject to a mandatory minimum sentence of 15 years in federal prison without parole, up to a sentence of life in federal prison without parole. The maximum statutory sentence is prescribed by Congress and is provided here for informational purposes, as the sentencing of the defendant will be determined by the court based on the advisory sentencing guidelines and other statutory factors. A sentencing hearing will be scheduled after the completion of a presentence investigation by the United States Probation Office.
This was investigated by the Ozark Drug Enforcement Team, the Cassville, Mo., Police Department, the Barry County, Mo., Sheriff's Office, the U.S. Postal Inspection Service, and the Bureau of Alcohol, Tobacco, Firearms, and Explosives.

Charge:


CONTROLLED SUBSTANCE - POSSESSION
(1)
VIOLENT CRIME/DRUGS/MACHINE GUN
(2)
UNLAWFUL TRANSPORT OF FIREARMS, ETC.
(3)
Outcome: 03/26/2019 43 MOTION for judgment of acquittal at close of all evidence by Guadalupe Urbina-Rodriguez. Suggestions in opposition/response due by 4/9/2019 unless otherwise directed by the court. (Howard, Linda) (Entered: 03/27/2019)
03/26/2019 44 Minute Entry for proceedings held before District Judge M. Douglas Harpool: denying 43 motion for acquittal as to Guadalupe Urbina-Rodriguez (1); JURY TRIAL - Day 2 as to Guadalupe Urbina-Rodriguez held on 3/26/2019. Time in court: 8:43 a.m. to 5:46 p.m. Name of interpreter: Harvey Gomez. To order a transcript of this hearing please contact Jeannine Rankin, 417-225-7713. (Howard, Linda) (Entered: 03/27/2019)
03/26/2019 45 GOVERNMENT'S EXHIBIT INDEX as to Guadalupe Urbina-Rodriguez. (Howard, Linda) (Entered: 03/27/2019)
03/26/2019 46 DEFENDANT'S EXHIBIT INDEX as to Guadalupe Urbina-Rodriguez. (Howard, Linda) (Entered: 03/27/2019)
03/26/2019 47 JURY INSTRUCTIONS GIVEN. (Howard, Linda) (Entered: 03/27/2019)
03/26/2019 48 JURY VERDICT as to Guadalupe Urbina-Rodriguez (1) Guilty on Counts 1,2,3. (Howard, Linda) (Entered: 03/27/2019)
Plaintiff's Experts:
Defendant's Experts:
Comments: