Please E-mail suggested additions, comments and/or corrections to Kent@MoreLaw.Com.
Help support the publication of case reports on MoreLaw
Date: 09-24-2020
Case Style:
United States of America v. Rodney Allen
Case Number: 3:19-cr-00186-TJC-PDB
Judge: Timothy J. Corrigan
Court: United States District Court for the Middle District of Florida (Duval County)
Plaintiff's Attorney: United States District Attorney's Office, Jacksonville, Florida
Defendant's Attorney:
Description: Jacksonville, FL - Criminal Defense Lawyer, Threatening Abortion Clinic Employees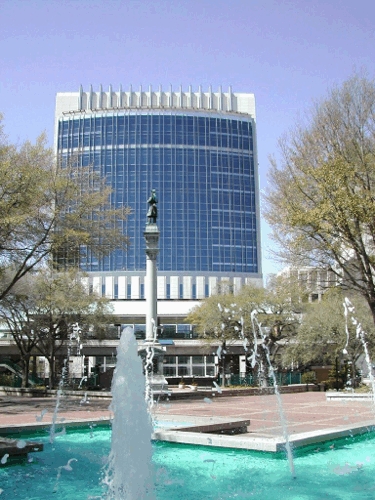 The United States of America charged Rodney Allen, age 43, with intimidating and interfering with the employees of an abortion clinic by making a bomb threat and one count of making false statements to a Special Agent with the FBI.
"The Department of Justice will prosecute anyone who threatens to blow up people and places to the fullest extent of the law," said Assistant Attorney General Eric Dreiband. "These kinds of ghastly criminal threats unlawfully and unjustly injure innocent people. Violence and threats of violence have no place in this country."
"Threats of violence to healthcare facilities or their employees are serious matters," said U.S. Attorney Maria Chapa Lopez for the Middle District of Florida. "Thanks to the quick response and diligence by our local and federal law enforcement partners, this case was investigated thoroughly and brought to a successful conclusion."
According to court documents, on Aug. 29, 2019, Allen called the clinic in Jacksonville, Florida, and said that someone was coming to blow it up. Allen made several other calls to the clinic that day in an attempt to interfere with its ability to provide services. Employees recognized Allen's voice and were concerned that he would do something desperate, so they enlisted the help of a Jacksonville Sheriff's Office officer to search the property. The FBI obtained toll records and subscriber information for the number used to make the bomb threat to the clinic and positively identified Allen as the caller. In a voluntary and surreptitiously recorded interview with the FBI, Allen falsely denied calling the clinic and stating that someone was coming to blow it up.
This case was investigated by the FBI's Columbia and Jacksonville Divisions. Assistant U.S. Attorney Ashley Washington of the U.S. Attorney's Office for the Middle District of Florida and Trial Attorneys Sanjay Patel and Anna Gotfryd of the Justice Department's Civil Rights Division prosecuted the case.
18:844E.F PENALTIES
(1)
18:1001.F STATEMENTS OR ENTRIES GENERALLY
(1s)
18:248A.F ACCESS TO CLINIC ENTRANCE (IF DEATH RESULTS)
(2)
18:248B1.P ACCESS TO CLINIC ENTRANCE (1ST OFF, NON-VIOLENT)
(2s)
Outcome: 09/19/2020 60 SENTENCING MEMORANDUM by Rodney Allen (Attachments: # 1 Exhibit Letter - Mother, # 2 Exhibit E-mail letter - Sister, # 3 Exhibit Photos - Paintings, # 4 Exhibit Letter - Arthur Cummings, # 5 Exhibit Letter - Charles Macloskie, Esq, # 6 Exhibit Letter and Certificate - Fatherhood PRIDE)(Grant, Maurice) (Entered: 09/19/2020).

Defendant was sentenced to 24 months in prison.
Plaintiff's Experts:
Defendant's Experts:
Comments: