Please E-mail suggested additions, comments and/or corrections to Kent@MoreLaw.Com.
Help support the publication of case reports on MoreLaw
Date: 09-19-2020
Case Style:
United States of America v. Crystal Austin
Case Number: 3:19-cr-00172-wmc
Judge: William M. Conley
Court: United States District Court for the Western District of Wisconsin (Dane County)
Plaintiff's Attorney: United States District Attorney's Office, Madison, Wisconsin
Defendant's Attorney:




Free National Lawyer Directory



OR



Just Call 855-853-4800 for Free Help Finding a Lawyer Help You.

Description: Madison, WI - Criminal Law, Wire Fraud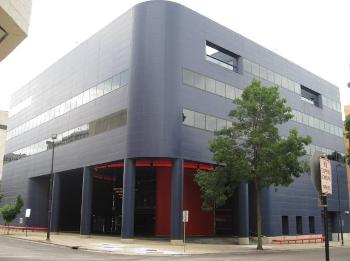 The United States of America charged Crystal Austin, age 40, with wire fraud.
Between November 2016 and February 2018, Austin, Scott, Edge and others conspired to defraud Wal-Mart, Inc. through use of stolen personal checks, identity fraud, and methods to bypass electronic check authorization measures, resulting in a loss of over $860,000 to Walmart. The group used stolen identification cards of real people to perpetuate this fraud in 18 states, using more than 14 different stolen checking accounts. Austin and other co-conspirators would present a stolen check and false identification at the time of payment, and when the check was declined, the person presenting the check would pretend to call the check authorization company, when in fact, they would call a co-conspirator. The co-conspirator would tell the clerk to accept the check, and the transaction would be complete.
Scott and Edge were arrested by Monona Police on February 25, 2018, after Walmart employees became suspicious of their behavior. They were sentenced to 48 months in federal prison in November 2018 after pleading guilty for their roles in this fraud scheme.
Crystal Austin and conspirators Heather Bishop and Jennifer Austin were charged in this conspiracy and arrested in December 2019. Bishop and Jennifer Austin have also agreed to plead guilty to the conspiracy and are scheduled for guilty pleas and sentencing later this year.
In sentencing Austin, Judge Conley noted that this conspiracy involved not only Walmart as a victim, but also those whose identities and bank accounts were used in the fraud. He also considered as aggravating factors Austin's lengthy criminal history, and the fact that she was on probation in several states for similar crimes while she engaged in this conspiracy. Finally, Judge Conley noted that Austin had at least a five-year period after her last prison sentence when she appeared to live a law-abiding life, and urged her to take part in treatment programs in prison to figure out why she again resorted back to criminal behavior. Judge Conley recommend both mental health and substance abuse treatment.
The charges against Crystal Austin and her co-conspirators were the result of an investigation conducted by the Federal Bureau of Investigation, Monona and Sun Prairie Police Departments, and police departments throughout the country, with the assistance of Walmart fraud investigators. The prosecution of the case has been handled by Assistant U.S. Attorney Laura A. Przybylinski Finn.
18:1349.F ATTEMPT AND CONSPIRACY TO COMMIT MAIL FRAUD
Outcome: Defendant was sentenced to 65 months in prison, three years of supervised release and was ordered to pay $869,585 in restitution.
Plaintiff's Experts:
Defendant's Experts:
Comments: