Please E-mail suggested additions, comments and/or corrections to Kent@MoreLaw.Com.
Help support the publication of case reports on MoreLaw
Date: 08-26-2020
Case Style:
United States of America v. Renauld Clayton
Case Number: 3:19-cr-00132
Judge: Eli J. Richardson
Court: United States District Court for the Middle District of Tennessee (Davidson County)
Plaintiff's Attorney: United States District Attorney's Office
Defendant's Attorney:

Call 855-853-4800 for help finding a great criminal defense lawyer Nashville, Tennessee.

Description: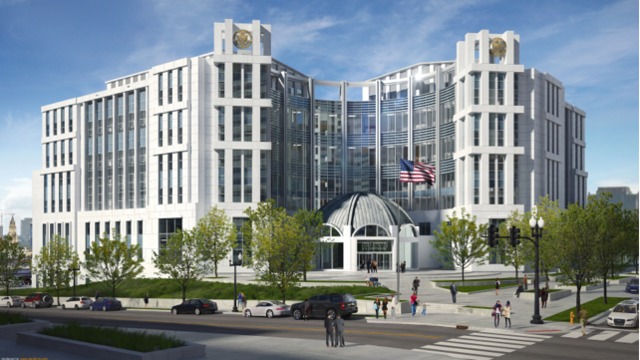 Nashville, TN - The United States of America charged Renauld Clayton, age 32, with fraudulently receiving and misappropriating more than $84,500 in student loan payments.
Clayton, of Nashville, was indicted in May of last year on charges of student loan fraud, wire fraud, and aggravated identity theft. He pleaded guilty in February and admitted that during 2014-2015, while employed in the admissions office of TSU, he obtained the personal identifying information of TSU students and others and applied for student loans in their names. When the funds were received, Clayton diverted the money to his own use and others and deposited more than $60,000 of the funds to bank accounts that he controlled.
U.S. District Judge Eli J. Richardson also ordered Clayton to pay $84,506.00 in restitution
This investigation was conducted by the U.S. Department of Education – Office of Inspector General and the U.S. Secret Service, following an internal audit by TSU. Assistant U.S. Attorneys Sara Beth Myers and Kathryn W. Booth are prosecuting the case.
Indictment 5/22/19: 18:1343 and 18:2 Wire fraud
(1)
Indictment 5/22/19: 18:1028A and 18:2 Aggravated identity theft
(2)
Indictment 5/22/19: 20:1097(a) Student Loan Fraud
(3)
Outcome: Plea of guilty to Count 1-3 of the Indictment. Imprisonment for 32 Months total - 8 months on Counts 1 and 3 to run concurrently with each other and consecutively to 24 months on Count 2. Defendant shall surrender for service of sentence at the institution designated by the Bureau of Prisons before 2:00 PM on 10/16/2020. 3 years total on supervised release, with conditions - 3 years on Counts 1 and 3 and 1 year as to Count 2, all to run concurrent with each other. $300 special assessment. Restitution $84,506
Plaintiff's Experts:
Defendant's Experts:
Comments: