Please E-mail suggested additions, comments and/or corrections to Kent@MoreLaw.Com.
Help support the publication of case reports on MoreLaw
Date: 08-28-2020
Case Style:
United States of America v. Anthony Leon Helsel
Case Number: 3:18-cr-05041-MDH
Judge: M. Douglas Harpool
Court: United States District Court for the Western District of Missouri (Greene County)
Plaintiff's Attorney: United States District Attorney's Office
Defendant's Attorney:

Call 855-853-4800 for help finding a great criminal defense lawyer Joplin or Springfield, Missouri.

Description: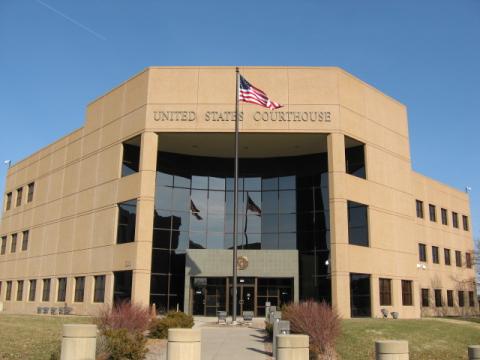 Springfield, MO - The United States of America charged Anthony Leon Helsel, age 32, with sexual exploitation of a minor and one count of the sex trafficking of a minor and was sentenced to 30 years' in prison.
The investigation began in September 2018 when law enforcement received two CyberTips that Helsel was offering a 4-year-old child for sex through the KIK application, and that Helsel had uploaded suspected child pornography to his Facebook account. In October 2018, Kentucky law enforcement provided information that Helsel also offered images of child pornography to an undercover law enforcement officer in Kentucky, as well as to other members of a KIK group.
Officers executed a search warrant at Helsel's residence on Oct. 2, 2018. Helsel admitted that he had taken pornographic photos of the child victim, that he had been sending child pornography to others and receiving child pornography from them, and that he had talked to others about them having sex with the child victim. Helsel also admitted that he had shared videos of him sexually assaulting the child victim to multiple users on KIK.
According to court documents, Helsel created hundreds of images and videos of the child victim's sexual abuse. He repeatedly sent images and videos of him sexually assaulting her to many other KIK users over the internet. Investigators also found images of child pornography produced by Helsel with a one-year-old infant.
At the time officers arrived at Helsel's residence to execute the search warrant, he was conversing with another user on KIK, Gary McKinney of Joplin.
McKinney was sentenced on Feb. 26, 2020, to 15 years in federal prison without parole. McKinney, who pleaded guilty to receiving and distributing child pornography, was an officer with the Joplin Police Department for about seven years until May 20, 2006. He also worked for a short time as a police officer in Webb City, Missouri, and Duquesne, Missouri. He owned and operated Gary McKinney Plumbing Services at the time of his arrest.
According to court documents, the child victim reported that both Helsel and another individual sexually assaulted her.
This case was prosecuted by Assistant U.S. Attorney Ami Harshad Miller. It was investigated by the Southwest Missouri Cyber Crimes Task Force and Immigration and Customs Enforcement's (ICE) Homeland Security Investigations (HSI), and the Joplin, Mo., Police Department.
Outcome: Defendant was committed to the Bureau of Prisons for 360 months on Count 1s and Life on Count 2s to run concurrent; followed by a Life term of Supervised Release on Counts 1s and 2s to run concurrent. No fine. JVTA waived. $200 MPA. Restitution imposed in the amount of $15,000Govt will submit a Restitution Judgment. Special conditions of supervised release imposed. Court recommends a sex offender treatment program in a suitable SOMP facility and dft be designated to Seagoville FCI or Marianna FCI. Dft advised of right to appeal. Upon oral mtn by Govt Count 1 of the original indictment is dismissed. Dft remanded to custody.
Plaintiff's Experts:
Defendant's Experts:
Comments: