Information
About MoreLaw
Contact MoreLaw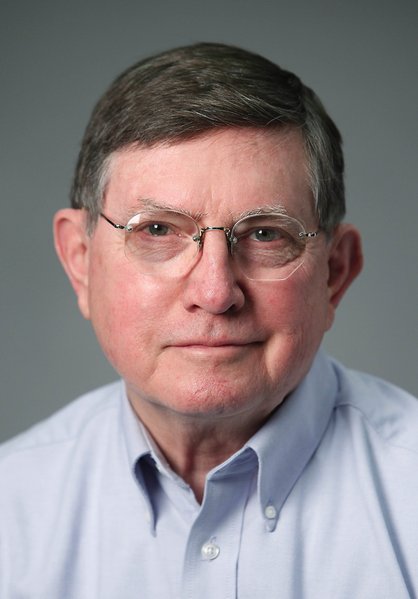 Please E-mail suggested additions, comments and/or corrections to Kent@MoreLaw.Com.
Help support the publication of case reports on MoreLaw
Date: 08-19-2019
Case Style:
United States of America v. James Terrance Williams
Case Number: 3:18-cr-00124-SLG
Judge: Sharon L. Gleason
Court: United States District Court for the District of Alaska (Anchorage Borough)
Plaintiff's Attorney: Steven E. Skrocki
Defendant's Attorney: Darrel J. Gardner - FPD


Need a criminal defense lawyer in El Reno? Call: 888-354-4529 and we will help you for free.
Description: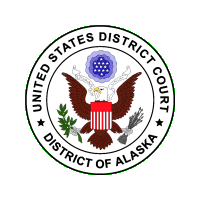 Anchorage, AK - Skagway Man Sentenced for the Illegal Export and Import of Walrus Ivory

A Skagway man was sentenced for illegally exporting a raw ivory tusk, using falsified forms to have it admitted to Indonesia, and thereafter illegally importing the carved tusk, for sale, back into the United States.

James Terrance Williams, 67, of Skagway, d.b.a. Inside Passage Arts, was sentenced by U.S. District Judge Sharon L. Gleason to serve two years of probation and to pay a $5000 fine. Williams pleaded guilty to one felony count of Lacey Act false labeling and one felony count of smuggling goods into the United States.

According to court documents, in October 2014 and March 2016, Williams illegally exported raw, unworked, walrus ivory tusks from Alaska to Bali, Indonesia for carving. He would then smuggle the carved walrus ivory back into the United States, disguising the illegal nature of the transportation by falsification of records, all in furtherance of illegal sales of the ivory.

This scheme involved numerous Lacey Act violations. Specifically, in the years 2014, 2015, and 2016, Williams would then sell the carved walrus ivory as merchandise, knowing that it had been unlawfully transported into the United States from a foreign county. The investigation revealed that Williams knowingly made or submitted false records and accounts for the importation, transportation, and sale of carved walrus ivory tusks. Williams regularly visited Bali, Indonesia to have specific Indonesian carvers work on provided wildlife raw materials that he would then import as carvings into the United States for merchandise sale. The carvings were not traditional-style Alaska Native carvings, but were instead crafted in a "Balinese" style

Under the Convention on International Trade in Endangered Species of Wild Fauna and Flora (CITES), walrus ivory cannot be exported out of the United States, nor imported into the United States, without a permit. Furthermore, the Marine Mammal Protection Act prohibits the sale of non-Alaska Native handicrafted walrus ivory.

U.S. Fish and Wildlife Service (USFWS) Office of Law Enforcement (OLE) conducted the investigation leading to the successful prosecution of this case.



Charges:



18:554 SMUGGLING GOODS FROM THE UNITED STATES
(1-2)
16:3372(a)(1) and 3373(d)(1)(A) VIOLATION OF THE LACEY ACT
(3-5)
16:3372(d)(1) and 3373(d)(3)(A)(i) LACEY ACT FALSE LABELING
(6-7)

Outcome: MINUTE ENTRY for proceedings held before Judge Sharon L. Gleason: Proposed Change of Plea Hearing / Imposition of Sentence as to James Terrance Williams held 9:32 AM to 9:44 AM, 9:48 AM to 9:58 AM, and 10:13 AM to 10:35 AM on 8/15/2019. Defendant sworn. Defendant stated true name as same; Age 67. Defendant advised of general rights, charges, and penalties. Court and counsel heard re voluntary abandonment of items seized during investigation. Court and counsel heard re Endangered Species Act as it relates to walruses. Plea entered Guilty Counts 8 and 9. Court accepted pleas. Court accepted the plea agreement. Court stated findings pursuant to sentencing guidelines. Court adopted parties' sentencing recommendation; Counts 8 and 9: 2 years probation which consists of 2 years on Count 8 and 2 years on Count 9 to run concurrently; $200 special assessment; $5000 fine which consists of $2500 on Count 8 and $2500 on Count 9; Counts 1-7 and 10 DISMISSED. Court and counsel heard re transfer of jurisdiction. Defendant to self report to USPO by 10/31/2019 in Tucson, AZ. Court advised defendant appeal rights were waived. APPEARANCES: Defendant present, on bond; Steven E. Skrocki, AUSA; Darrel J. Gardner, FPD; Charlene V. Hensel, USPO; Sonja L. Reeves, Official Court Reporter. (ECB, COURT STAFF) (Entered: 08/15/2019)

Plaintiff's Experts:

Defendant's Experts:

Comments: