Information
About MoreLaw
Contact MoreLaw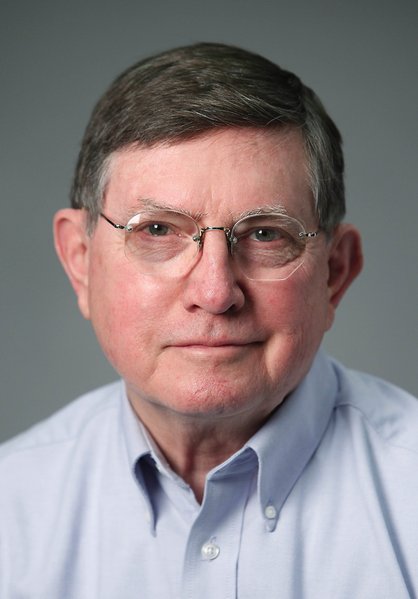 Please E-mail suggested additions, comments and/or corrections to Kent@MoreLaw.Com.
Help support the publication of case reports on MoreLaw
Date: 09-14-2018
Case Style:
United States of America v. Marcus Terrelle Marsh
District of South Carolina Federal Courthouse - Columbia, South Carolina
Case Number: 3:17-cr-01197-TLW
Judge: Terry L. Wooten
Court: United States District Court for the District of South Carolina (Richland County)
Plaintiff's Attorney: Stacey D. Haynes
Defendant's Attorney: Allen B Burnside - FPD
Description: Columbia, SC - Columbia Man Sentenced to 15 Years on Federal Firearms Charge

Terrelle Marsh, age 34, of Columbia, was sentenced in federal court to 180 months imprisonment (15 years) with 3 years of supervised release to follow. Marsh plead guilty earlier this year to felon in possession of a firearm and ammunition, in violation of Title 18, United States Code, Sections 922(g)(1), 924(a)(2), and 924(e). Chief United States District Judge Terry L. Wooten, of Columbia, imposed the sentence after determining that Marsh was an armed career criminal based upon his extensive prior record.

Evidence presented in court established that on July 25, 2017, at approximately 5:50 pm, an officer with the Benedict College Police Department was on patrol when he observed a black male, later identified as Marsh, walking on the sidewalk of the 2600 block of Elmwood Avenue in front of the Benedict College Business Development Center, approaching Two Notch Road. The officer observed Marsh, who was clad in jean shorts and a white t-shirt, wearing a GPS ankle monitor on his lower leg and noticed what appeared to be a handgun on Marsh's right hip area underneath the t-shirt. After the officer pulled his car around, Marsh turned and walked in the opposite direction, stopping on the porch of a nearby home[1]. When approached by the officer, Marsh refused a patdown and ran. As Marsh began to flee, the officer's body cam footage showed the firearm on Marsh's right hip area. The officer gave chase and observed Marsh discard the firearm. Marsh was apprehended and the firearm was recovered. Marsh provided the officer with his brother's name, but his identity was later discovered.

Marsh is prohibited under federal law from possessing firearms and ammunition based upon his prior state convictions. Marsh has prior state convictions for unlawful carrying of a weapon, possession of crack cocaine, resisting arrest/assault on an officer while resisting arrest, failure to stop for blue light and siren (3 separate convictions), possession with intent to distribute crack cocaine (2 separate convictions), possession with intent to distribute marijuana within the proximity of a park, possession with intent to distribute marijuana 2nd offense (2 separate convictions), trafficking crack cocaine, possession with intent to distribute crack cocaine within proximity of a park, and possession with intent to distribute ecstacy 2nd offense.

The case was investigated by the Bureau of Alcohol, Tobacco, Firearms, and Explosives (ATF) and the Benedict College Police Department and was prosecuted as part of Project CeaseFire, a joint federal, state and local initiative focused upon aggressively prosecuting firearm cases in an effort to reduce violent crime and make our neighborhoods safer. Project CeaseFire is South Carolina's implementation of Project Safe Neighborhoods (PSN), a crime reduction strategy originally launched in 2001. Attorney General Jeff Sessions has made turning the tide of rising violent crime in America a top priority and reinstituted PSN nationwide.


Charges:


18:922 UNLAWFUL TRANSPORT OF FIREARMS, a Ruger, model SR40C, .40 caliber handgun and .40 caliber ammunition, in violation of 18:922(g)(1), 924(a)(2), and 924(e); with forfeiture allegations
(1)
Outcome: The defendant is hereby committed to the custody of the Federal Bureau of Prisons to be imprisoned for a total term of One Hundred Eighty (180) months. Upon release from imprisonment, the defendant shall be on supervised release for a term of Three (3) years. The defendant must comply with the mandatory and standard conditions of release. A special assessment of $100 is due immediately.


Plaintiff's Experts:
Defendant's Experts:
Comments: