Information
About MoreLaw
Contact MoreLaw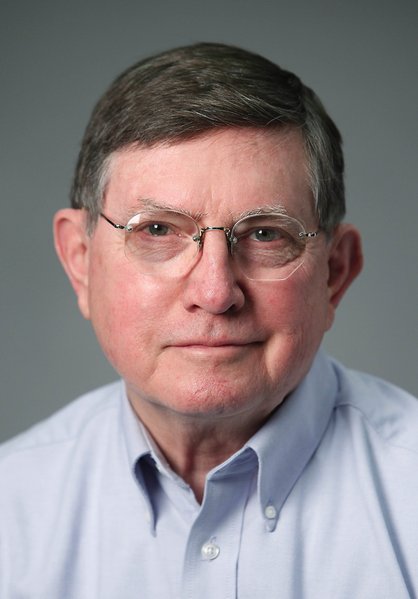 Please E-mail suggested additions, comments and/or corrections to Kent@MoreLaw.Com.
Help support the publication of case reports on MoreLaw
Date: 09-10-2019
Case Style:
Mozella Barr and Christopher Barrr v. Thomas Ewing and Novelis Corporation
Case Number: 3:16-cv-01324-HES-MCR
Judge: Harvy E. Schlesinger
Court: United States District Court for the Middle District of Florida (Duval County)
Plaintiff's Attorney:

Call Kent Morlan at 888-354-4529 if you need a personal injury lawyer in Cheyenne, Wyoming.

Defendant's Attorney: Gregory Peter Gergel, Jeffrey W. Pearson, Kurt Matthew Spengler, Bryan Anthony Yasinsac
Description:

MoreLaw Legal Marketing Services
Cost Effective Legal Professional Marketing Services
Call: 888-354-4592 Today!






Jacksonville, FL - Mozella Barr and Christopher Barrr sued Thomas Ewing and Novelis Corporation on personal injury, auto negligence and respondeat superior theories.



Outcome: 10/10/2018 156 JUDGMENT is hereby entered in favor of Defendant, Novelis Corporation for the amount of $106,835.00. Signed by Deputy Clerk on 10/10/2018. (TSW) (Entered: 10/10/2018)
10/10/2018 157 AMENDED NOTICE OF APPEAL as to 152 Order on Motion for New Trial, 153 Order on Motion for Taxation of Costs, 156 Judgment on Attorney Fees by Christoper Barr, Mozella Barr. Filing fee not paid. (Baskin, Andrew) Modified text on 10/11/2018 (EAM). (Entered: 10/10/2018)
10/10/2018 USCA appeal fees received $ 505 receipt number JAX029227 re 157 Notice of appeal filed by Christoper Barr, Mozella Barr (AFC) (Entered: 10/11/2018)
10/11/2018 158 TRANSMITTAL of initial appeal package to USCA consisting of copies of notice of appeal, docket sheet, order/judgment being appealed, and motion, if applicable to USCA re 157 Amended Notice of appeal. Eleventh Circuit Transcript information form available to counsel at www.flmd.uscourts.gov under Forms and Publications/General. (Attachments: # 1 Docket Sheet, # 2 Amended Notice of Appeal, # 3 USDC Order Doc. No. 152, # 4 USDC Order Doc. No. 153, # 5 USDC Judgment)(EAM) (Entered: 10/11/2018)
10/11/2018 ACKNOWLEDGMENT by USCA of receiving Amended Notice of Appeal on 10/11/2018 re 157 Amended Notice of appeal. USCA number: 18-14281-C. (EAM) (Entered: 10/12/2018)
10/26/2018 159 TRANSCRIPT of Jury Trial (Volume I) held on 7/9/18 before Judge Harvey E. Schlesinger re 157 Notice of Appeal. Court Reporter/Transcriber Shelli Kozachenko,Telephone number 904.301.6842. Transcript may be viewed at the court public terminal or purchased through the Court Reporter/Transcriber before the deadline for Release of Transcript Restriction. After that date it may be obtained through PACER or purchased through the Court Reporter. Redaction Request due 11/16/2018, Redacted Transcript Deadline set for 11/26/2018, Release of Transcript Restriction set for 1/24/2019. (SMK) Modified text on 10/31/2018 (EAM). (Entered: 10/26/2018)
10/26/2018 160 TRANSCRIPT of Jury Trial (Volume II) held on 7/10/18 before Judge Harvey E. Schlesinger re 157 Notice of Appeal. Court Reporter/Transcriber Shelli Kozachenko,Telephone number 904.301.6842. Transcript may be viewed at the court public terminal or purchased through the Court Reporter/Transcriber before the deadline for Release of Transcript Restriction. After that date it may be obtained through PACER or purchased through the Court Reporter. Redaction Request due 11/16/2018, Redacted Transcript Deadline set for 11/26/2018, Release of Transcript Restriction set for 1/24/2019. (SMK) Modified text on 10/31/2018 (EAM). (Entered: 10/26/2018)
10/26/2018 161 TRANSCRIPT of Jury Trial (Volume III) held on 7/11/18 before Judge Harvey E. Schlesinger re 157 Notice of Appeal. Court Reporter/Transcriber Shelli Kozachenko,Telephone number 904.301.6842. Transcript may be viewed at the court public terminal or purchased through the Court Reporter/Transcriber before the deadline for Release of Transcript Restriction. After that date it may be obtained through PACER or purchased through the Court Reporter. Redaction Request due 11/16/2018, Redacted Transcript Deadline set for 11/26/2018, Release of Transcript Restriction set for 1/24/2019. (SMK) Modified text on 10/31/2018 (EAM). (Entered: 10/26/2018)
10/26/2018 162 TRANSCRIPT of Jury Trial (Volume IV) held on 7/12/18 before Judge Harvey E. Schlesinger re 157 Notice of appeal. Court Reporter/Transcriber Shelli Kozachenko, Telephone number 904.301.6842. Transcript may be viewed at the court public terminal or purchased through the Court Reporter/Transcriber before the deadline for Release of Transcript Restriction. After that date it may be obtained through PACER or purchased through the Court Reporter. Redaction Request due 11/16/2018, Redacted Transcript Deadline set for 11/26/2018, Release of Transcript Restriction set for 1/24/2019. (SMK) (Entered: 10/26/2018)
10/26/2018 163 TRANSCRIPT of Jury Trial (Volume V) held on 7/13/18 before Judge Harvey E. Schlesinger re 157 Notice of appeal. Court Reporter/Transcriber Shelli Kozachenko, Telephone number 904.301.6842. Transcript may be viewed at the court public terminal or purchased through the Court Reporter/Transcriber before the deadline for Release of Transcript Restriction. After that date it may be obtained through PACER or purchased through the Court Reporter. Redaction Request due 11/16/2018, Redacted Transcript Deadline set for 11/26/2018, Release of Transcript Restriction set for 1/24/2019. (SMK) (Entered: 10/26/2018)
10/26/2018 164 TRANSCRIPT of Jury Trial (Volume VI) held on 7/16/18 before Judge Harvey E. Schlesinger re 157 Notice of appeal. Court Reporter/Transcriber Shannon Bishop, Telephone number 904.549.1307. Transcript may be viewed at the court public terminal or purchased through the Court Reporter/Transcriber before the deadline for Release of Transcript Restriction. After that date it may be obtained through PACER or purchased through the Court Reporter. Redaction Request due 11/16/2018, Redacted Transcript Deadline set for 11/26/2018, Release of Transcript Restriction set for 1/24/2019. (SMK)Modified on 10/29/2018 to replace transcript per supervisor(TSW). (Entered: 10/26/2018)
10/26/2018 165 TRANSCRIPT of Jury Trial (Volume VII) held on 7/17/18 before Judge Harvey E. Schlesinger re 157 Notice of appeal. Court Reporter/Transcriber Shannon Bishop, Telephone number 904.549.1307. Transcript may be viewed at the court public terminal or purchased through the Court Reporter/Transcriber before the deadline for Release of Transcript Restriction. After that date it may be obtained through PACER or purchased through the Court Reporter. Redaction Request due 11/16/2018, Redacted Transcript Deadline set for 11/26/2018, Release of Transcript Restriction set for 1/24/2019. (SMK) (Entered: 10/26/2018)
10/26/2018 166 NOTICE to counsel of filing of OFFICIAL TRANSCRIPT. The parties have seven (7) calendar days to file with the court a Notice of Intent to Request Redaction of this transcript. If no such Notice is filed, the transcript may be made remotely electronically available to the public without redaction after 90 calendar days. Any party needing a copy of the transcript to review for redaction purposes may purchase a copy from the court reporter or view the document at the clerk's office public terminal. Court Reporters: Shelli Kozachenko and Shannon Bishop. (SMK) (Entered: 10/26/2018)
11/09/2018 167 TRANSCRIPT information form filed by Christoper Barr, Mozella Barr for proceedings held on 07/09/18 - 07/17/18 before Senior Judge Harvey E. Schlesinger re 157 Notice of appeal, 154 Notice of appeal. USCA number: 18-14281-C. (Baskin, Andrew) (Entered: 11/09/2018)
01/14/2019 168 Pursuant to F.R.A.P. 11(c), the Clerk of the District Court for the Middle District of Florida certifies that the record is complete for the purposes of this appeal re: 157 Notice of appeal. The following documents will be forwarded to the USCA in addition to the electronic record. Volume of exhibits: 1 (box). USCA number: 18-14281-CC. (EAM) (Entered: 01/14/2019)
05/21/2019 169 OPINION of USCA AFFIRMING the district court as to 157 Notice of appeal filed by Christoper Barr, Mozella Barr. EOD: 5/21/2019. Mandate to issue at a later date. USCA number: 18-14281-CC. (EAM) (Entered: 05/21/2019)
07/11/2019 170 MANDATE of USCA as to 157 Notice of appeal filed by Christoper Barr, Mozella Barr. Issued as Mandate: 7/11/2019. USCA number: 18-14281-CC. (EAM) (Entered: 07/11/2019)
08/29/2019 171 USCA ORDER as to 157 Notice of appeal filed by Christoper Barr, Mozella Barr. On its own motion the court transfers the Motion for attorney's fees to the District Court. EOD: 8/27/19; USCA number: 18-14281-CC. (LMF) (Entered: 08/29/2019)
08/29/2019 172 MOTION for Attorney Fees titled "Appellee's Motion to tax attorney's fees" by Novelis Corporation. (originally filed at USCA) (LMF) (Entered: 08/29/2019)
09/10/2019 173 RESPONSE to Motion re 172 MOTION for Attorney Fees filed by Christoper Barr, Mozella Barr. (Baskin, Andrew) (Entered: 09/10/2019)

Plaintiff's Experts:

Defendant's Experts:

Comments: