Please E-mail suggested additions, comments and/or corrections to Kent@MoreLaw.Com.
Help support the publication of case reports on MoreLaw
Date: 10-03-2019
Case Style:
United States of America v. Maryann Bowes-Dailey
Case Number: 3:15-cr-00023-KRG-KAP
Judge: Kim R. Gibson
Court: United States District Court for the Western District of Pennsylvania (Cambria County)
Plaintiff's Attorney: Maureen Sheehan-Balchon
Defendant's Attorney:

Call 888-354-4529 if you need help finding a conversion of government funds criminal lawyer for a case in Pittsburgh, Pennsylvania

Description: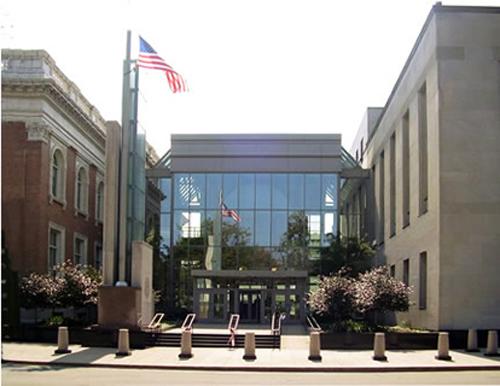 Johnstown, PA - Clearfield Co. Woman Defrauded Social Security of Nearly $150,000 in Benefit Payments
A resident of Osceola Mills, Pa., pleaded guilty in federal court to charges of conversion of government funds, United States Attorney Scott W. Brady announced today.
Maryann Bowes-Dailey, 56, pleaded guilty to the indictment before United States District Judge Kim R. Gibson.
In connection with the guilty plea, from June 1, 2001 to Feb. 28, 2013, Bowes-Dailey did receive and convert falsely to her own use a total of $149,520.41, which represents 416 separate Social Security Administration benefit payments made to her to which she was not entitled.
The law provides for a maximum sentence of 20 years in prison, a fine of $500,000, or both. Under the Federal Sentencing Guidelines, the actual sentence imposed would be based upon the seriousness of the offenses and the prior criminal history, if any, of the defendant.
The Social Security Administration, Office of Inspector General conducted the investigation that led to the prosecution of Bowes-Dailey.
Outcome: ORDER OF COURT granting 151 Motion for Extension of Time to File Pretrial Motions as to MARYANN BOWES-DAILEY. It is further Ordered that the extension of time caused by this continuance (9/13/2019 through 10/2/2019) be deemed excludable delay under the Speedy Trial Act. It is further Ordered that any pretrial motions referred to in Local Criminal Rule 12 are due on or before 10/2/2019. Signed by Judge Kim R. Gibson on 9/13/2019. (dlg) (Entered: 09/13/2019)
Plaintiff's Experts:
Defendant's Experts:
Comments: