Please E-mail suggested additions, comments and/or corrections to Kent@MoreLaw.Com.
Help support the publication of case reports on MoreLaw
Date: 08-09-2020
Case Style:
United States of America v. Jeremy Elguez
Case Number: 2:20-cr-00092-JAM
Judge: John A. Mendez
Court: United States District Court for the Eastern District of California (Sacramento County)
Plaintiff's Attorney: United States District Attorney's Office
Defendant's Attorney:

Call 918-582-6422 for help finding a great criminal defense lawyer.

Description: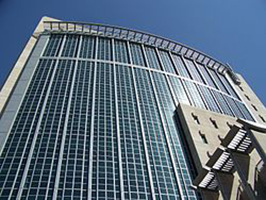 Sacramento, CA - The United States of America charged Jeremy Elguez, age 32, with burglarizing 10 post offices.
According to court documents, between Aug. 23, 2019 and March 1, 2020, Elguez burglarized the Butte City Post Office twice, the Glenn Post Office twice, the Vina Post Office, the Bangor Post Office, the Stirling City Post Office, the Meridian Post Office, the Artois Post Office, and the Cassel Post Office. Items reported stolen during these burglaries included mail, postal money orders, cameras, and a check for $80,000. On Aug. 1, 2019, Elguez also attempted to cash a $350,000 check stolen from the mail.
This case is the product of an investigation by the U.S. Postal Inspection Service. Assistant U.S. Attorney Tanya B. Syed is prosecuting the case.
Elguez is scheduled to be sentenced by U.S. District Judge John A. Mendez on Nov. 10. Elguez faces a maximum statutory penalty of five years in prison and a $250,000 fine. The actual sentence, however, will be determined at the discretion of the court after consideration of any applicable statutory factors and the Federal Sentencing Guidelines, which take into account a number of variables.
POST OFFICE BURGLARY
(1-2)
Outcome: 08/04/2020 36 PLEA AGREEMENT as to Jeremy Elguez. This action involves victims and restitution. The US Attorney shall serve the victim restitution spreadsheet on Probation within 14 days of the entry of plea. Attorney Syed, Tanya Beena added. (Syed, Tanya) (Entered: 08/04/2020)
08/04/2020 37 MINUTES for proceedings held via video conference before District Judge John A. Mendez: CHANGE OF PLEA HEARING as to Jeremy Elguez held on 8/4/2020. T. Syed appeared via video for the government. H. Labaree appeared via video for the defendant. Defendant, in custody, appeared via video with 35 Stipulation re Consent to Appear via Video on file. Defense Counsel confirmed that the defendant was prepared to proceed. 30 Waiver of Indictment on file; Plea Agreement submitted. Defendant was sworn. After the plea colloquy, the Court ENTERED the defendant's guilty plea to Counts 1 & 2 of the 22 Information and ADJUDGED the defendant guilty. The matter was REFERRED to U.S. Probation for the preparation of a Presentence Report. Judgment and Sentencing SET for 11/10/2020 at 9:30 AM before District Judge John A. Mendez. Court Reporter: D. Shepard. [TEXT ONLY ENTRY] (Michel, G.) (Entered: 08/04/2020)
08/04/2020 38 SCHEDULE OF DISCLOSURE FOR PSR as to Jeremy Elguez. Plea Date: *8/4/2020* Sentencing Date: *11/10/2020* Reply Date: *11/3/2020*** Correction Date: *10/27/2020* Report Date: *10/20/2020* Objection Date: *10/13/2020* Proposed Date: *9/29/2020* Copies: *AUSA - Defense Counsel - USPO* (Michel, G.) (Entered: 08/04/2020)
Plaintiff's Experts:
Defendant's Experts:
Comments: