Please E-mail suggested additions, comments and/or corrections to Kent@MoreLaw.Com.
Help support the publication of case reports on MoreLaw
Date: 10-18-2019
Case Style:
United States of America v. Firas Hajjar and Your Fantasy Warehouse, Inc. (YRW)
Case Number: 2:19-cr-20631-DPH-EAS
Judge: Denise Page Hood
Court: United States District Court for the Eastern District of Michigan (Wayne County)
Plaintiff's Attorney: Mark MacDonald
Defendant's Attorney:

Call 888-354-4529 if you need help finding an attempting to evade or defeat taxes criminal defense lawyer in Detroit, Michigan

Description: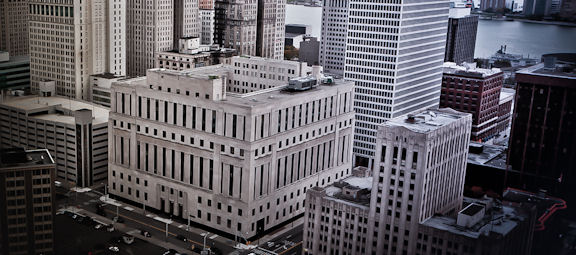 Detroit, MI - Michigan Business Owner Pleads Guilty to Tax Evasion
A Commerce Township, Michigan, resident pleaded guilty in Detroit, Michigan to tax evasion.
According to court documents, Firas Hajjar owns and operates Your Fantasy Warehouse Inc. (YFW), an internet-only retail business that sells popular-culture shirts, sweaters, and other items. Hajjar provided fraudulent information to his accountant regarding corporate sales' deposits for YFW, resulting in the filing of a false corporate return for 2012 underreporting YFW's income. Hajjar also filed a false personal tax return for 2012, failing to report his full income from YFW.
Hajjar faces a maximum sentence of five years in prison, three years of supervised release, restitution and monetary penalties.
Principal Deputy Assistant Attorney General Zuckerman commended special agents of IRS-Criminal Investigation, who conducted the investigation.

Charge:


Attempt to evade or defeat taxes, tax evasion
Outcome: Guilty
Plaintiff's Experts:
Defendant's Experts:
Comments: