Please E-mail suggested additions, comments and/or corrections to Kent@MoreLaw.Com.
Help support the publication of case reports on MoreLaw
Date: 06-18-2019
Case Style:
Disney Enterprises, Inc., et al. v. VidAngel, Inc.
Case Number: 2:16-cv-04109-AB-PLA
Judge: Andre Birotte, Jr.
Court: United States District Court for the Central District of California (Los Angeles County)
Plaintiff's Attorney: Glenn D. Pomerantz, Allyson Bennett, Blanca F. Young, Juliana Mariko Yee, Rose Leda Ehler, Rowley Rice, Stephanie Goldfarb Herrera, Kelly M. Klaus
Defendant's Attorney: David W. Quinto, Mark L. Eisenhut, Samuel G. Brooks, J. Morgan Philpot
Description: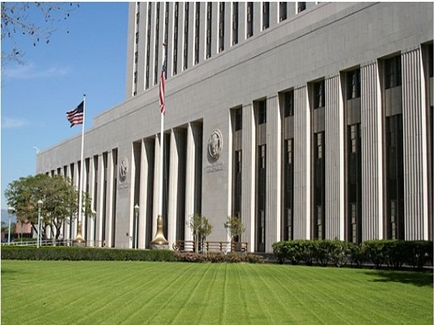 Los Angeles, CA - Disney Enterprises, Inc., Lucasfilm, Ltd., LLC, Twenteith Century Fox Film Corporation, MVL Film Finance, L.L.C., New Line Productions, Inc., Turner Entertainment Co sued VidAngel, Inc. on copyright violation theories for streaming filtered versions of films they produced or owned.
VidAngel claiming that its filtered streaming service was protected by the Family Movie Act of 2005.
Outcome: Plaintiffs' verdict for $62.4 million.
Plaintiff's Experts:
Defendant's Experts:
Comments: