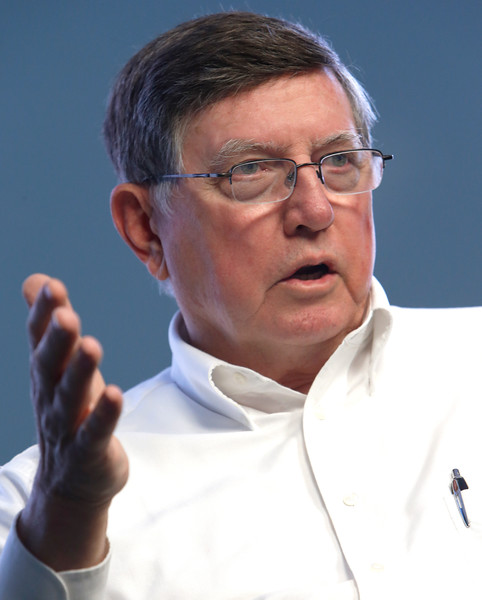 Defendant's Attorney: Brian M. Boynton, Cindy K. Chung, Scott R. McIntosh and Sarah W. Carroll
Description: Pittsburgh, Pennsylvania civil litigation lawyers represented Plaintiff, who sued Defendant on a Federal Vacancies Reform Act violation theory.

Matthew Whitaker's service as Acting Attorney
General of the United States has engendered both litigation and
academic debate. The President's decision to rely on his
authority under the Federal Vacancies Reform Act, 5 U.S.C.
§§ 3345-3349d (the "Vacancies Reform Act"), to bypass the
Department of Justice's order of succession1 and to select an
employee rather than a Presidentially appointed and Senate-
confirmed officer to oversee the Department of Justice raised
significant and largely unresolved constitutional and statutory
questions. See Anne Joseph O'Connell, Actings, 120 Colum.
L. Rev. 613, 617-18, 657, 662-65, 667-68, 670-71 (2020).
Garrett Kajmowicz asks us to resolve these questions. We
decline because we need not do so to decide his case.

Kajmowicz sued Whitaker, the Bureau of Alcohol,
Tobacco, Firearms and Explosives ("ATF"), the Director of
ATF, the United States of America, and the Attorney General
of the United States, contending that Whitaker's unlawful
service as Acting Attorney General rendered a rule he
promulgated invalid. Attorney General William Barr,
however, ratified this rule, meaning that, as long as he did so
effectively, this rule may stand even if Whitaker served in
violation of the Vacancies Reform Act or the Appointments
Clause. We, like the District Court, conclude that this
ratification forecloses Kajmowicz's challenge to this rule, so
we will affirm the District Court's dismissal without
addressing the legality of Whitaker's designation as Acting
Attorney General.

* * *

4
I.
A.
Since the 1790s, Congress has authorized Presidents to
designate acting officials to temporarily fill vacant
Presidentially appointed and Senate-confirmed offices yet has
also restricted who can serve and how long such persons can
serve as acting officials. See NLRB v. SW Gen., Inc., 137 S.
Ct. 929, 935 (2017). While its first statutes permitted the
designation of acting officials in only certain departments, see
Act of May 8, 1792, ch. 37, § 8, 1 Stat. 279, 281; Act of
Feb. 13, 1795, ch. 21, 1 Stat. 415, in the 1860s, Congress
expanded this permission to cover all "the executive
department[s] of the government," Act of July 23, 1868,
ch. 227, §§ 1, 3, 15 Stat. 168, 168; see Act of Feb. 20, 1863,
ch. 45, § 1, 12 Stat. 656, 656. To balance this expansion of the
President's authority, Congress imposed new restrictions
under the Vacancies Act of 1868 (the "Vacancies Act"): a
"default rule" specifying which officials the President could
designate as acting officials and a ten-day time limit on acting
service. SW. Gen., 137 S. Ct. at 935 (citing §§ 1, 3, 15 Stat. at
168)). Over the next hundred years, the President's statutory
authority to designate acting officials remained largely
unchanged. See id. (noting that Congress later allowed acting
officials to serve for 30 days); see also Act of Sept. 6, 1966,
Pub. L. No. 89-554, §§ 3345-49, 80 Stat. 378, 425-26
(codifying the Vacancies Act as amended and revised in the
United States Code).

Beginning in the 1970s, Executive Branch officials
started to claim that they held authority to appoint acting
officials outside the Vacancies Act and therefore could
designate acting officials to serve without abiding by the Act's
restrictions. See SW. Gen., 137 S. Ct. at 935-36; Morton
Rosenberg, Cong Rsch. Serv., 98-892, The New Vacancies
Act: Congress Acts to Protect the Senate's Confirmation
Prerogative, 2-4 (1998). As the Executive Branch continued
to flout the Vacancies Act's limitations in the 1980s, Congress
amended the Vacancies Act in 1988, confirming that it applied
to all executive departments and agencies yet extending the
time limits for acting service to 120 days. SW Gen., 137 S. Ct.
at 935-36; Rosenberg, supra, at 3. Despite this response,
throughout the 1990s, the Executive Branch continued to
disregard the Vacancies Act's restrictions on the service of
acting officials, particularly its time limits, so, unsurprisingly,
"[t]he conflict [between the Executive and Legislative
Branches] did not abate[.]" O'Connell, supra, at 626; SW
Gen., 137 S. Ct. at 936.

In 1998, Congress responded by replacing rather than
amending the Vacancies Act. Omnibus Consolidated and
Emergency Supplemental Appropriations Act of 1999, Pub. L.
105-277, § 151, 112 Stat. 2681, 2681-611 to -616 (1998)
(codified as amended at 5 U.S.C. §§ 3345-49d); see SW Gen.,
137 S. Ct. at 936. The new Vacancies Reform Act represented
"a reclamation of the Congress's Appointments Clause
power." SW Gen., Inc. v. NLRB, 796 F.3d 67, 70 (D.C. Cir.
2015) (citations omitted), aff'd, 137 S. Ct. 929 (2017). The
Act's framework consists of five main parts. The Act (1) limits
which officials can serve as acting officers and recognizes the
office's "first assistant" as the default choice, 5 U.S.C. § 3345;
(2) establishes time limits for the length of an official's service
as an acting officer, id. § 3346; (3) confirms that the Act
provides "the exclusive means" for appointing acting officers
subject to a few exceptions, id. § 3347; (4) nullifies and
prohibits the ratification of certain actions performed in
violation of the Act, id. § 3348; and (5) requires the Executive
Branch to report vacancies and acting appointments to
Congress, id. § 3349. Kajmowicz's challenge to a rule
promulgated by Whitaker as Acting Attorney General and its
subsequent ratification calls for us to consider the fourth part,
section 3348.

Outcome: Kajmowicz challenged the Rule on the grounds that
Whitaker lacked the authority to issue it. But, because
Attorney General Barr effectively ratified the Rule, and the
Vacancies Reform Act did not prohibit this ratification, the
Rule will stand even if Whitaker may have served as Acting
Attorney General in violation of the Vacancies Reform Act or
the Appointments Clause. Thus, we affirm the District Court's
dismissal of Kajmowicz's complaint for failure to state a claim
for which relief can be granted.
Plaintiff's Experts:
Defendant's Experts:
Comments: