Information
About MoreLaw
Contact MoreLaw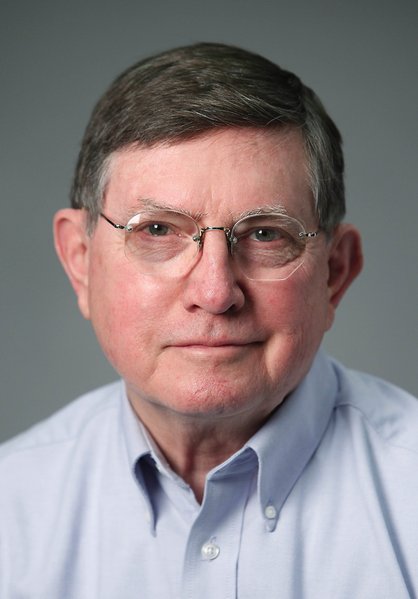 Please E-mail suggested additions, comments and/or corrections to Kent@MoreLaw.Com.
Help support the publication of case reports on MoreLaw
Date: 09-18-2012
Case Style: State ex rel. Oklahoma Bar Associaiton v. Lewis B. Moon a/k/a L.B. Moon
Case Number: 2012 OK 77
Judge: Watt
Court: Supreme Court of Oklahoma (Oklahoma County)
Plaintiff's Attorney: Loraine Farabow, General Counsel, Oklahoma Bar Association, Oklahoma City, Oklahoma, for complainant,
Defendant's Attorney: John W. Coyle, III, Coyle Law Firm, Oklahoma City, Oklahoma, for respondent.
Description: ¶1 The Bar Association filed a three-count, Rule 6, Rules Governing Disciplinary Proceedings, 5 O.S. 2011, Ch. 1, App. 1-A,1 complaint against the attorney. It alleged the attorney violated Rule 8.4(b), Rules Governing Professional Conduct, 5 O.S. 2011, Ch. 1, App. 3-A [criminal act reflecting adversely on a lawyer's honesty, trustworthiness, or fitness as an attorney]2 and Rule 1.3, Rules Governing Disciplinary Proceedings, 5 O.S. 2011, Ch. 1, App. 1-A [engaging in acts reflecting adversely upon the legal profession, whether in a professional capacity or otherwise].3 Although only two of the three counts arise from the respondent's having been arrested for driving while under the influence, all three charges involve misuse of alcohol while operating an automobile. At the hearing before the trial panel, the parties entered joint stipulations regarding the facts surrounding the charges and the recommendation for discipline.

¶2 In consideration of the facts and upon de novo review,4 we hold that the clear and convincing evidence5 supports the criminal charges relating to driving while under the influence and bringing disrepute on the legal profession. Furthermore, on the occasion of both arrests, the undeniable evidence demonstrates that the attorney also violated subsection (e) of Rule 8.46 in his attempt to achieve favorable treatment by stating his ability to influence improperly one or more government officials. As to discipline, we determine public censure and a deferred sentence of two years and one day appropriate during which the attorney shall: refrain from any and all use of alcohol or mind-altering substances; not partake of any illegal drugs; maintain participation in Alcoholics Anonymous, attending weekly meetings; sign and comply with conditions of a contract with Lawyers Helping Lawyers; complete any outpatient treatment program in which he is currently enrolled; waive all questions of confidentiality permitting notification to the General Counsel of the Oklahoma Bar Association of any default in the terms of probation or deferred suspension;7 and pay costs of $1,459.55. The respondent should understand that if, during the the upcoming two years and one day, he violates any term or condition of the deferred suspension, the complainant has a duty to notify this Court of the breach. At that time, we will immediately consider a suspension of the attorney's license to practice law for a period of up to two years and one day.

FACTUAL AND PROCEDURAL BACKGROUND

¶3 Moon was admitted to the practice of law in April of 2004. On February 24, 2012, the Bar Association filed a three-count complaint asserting that the attorney had engaged in criminal acts, outside his professional dealings, adversely reflecting on the legal profession.

¶4 On the day of trial, the parties entered in joint stipulations of fact, conclusions of law, and a recommendation for discipline. As to each count, Moon acknowledged that he engaged in misconduct prohibited by Rule 8.4(b), Rules Governing Professional Conduct,8 and Rule 1.3, Rules Governing Disciplinary Proceedings.9 In its report, filed on June 14, 2012, the trial panel agreed with the stipulated violations and adopted the joint recommendation for discipline. It found that Moon should pay costs of the proceedings, be publicly censured, and placed on one year of probation during which time he would complete and abide by the following conditions: refrain from drinking alcohol or using any drug or medication not prescribed by his physician; not violate any law or any term of his criminal probation; continue active involvement in the Lawyers Helping Lawyers Program; regularly attend and actively participate in Alcoholics Anonymous for the balance of his criminal probation and complete Valley Hope's Continuing Care Rehabilitation Treatment Program; not violate any professional or disciplinary rules; and comply with any condition this Court deems appropriate.

¶5 The Bar Association filed its brief in chief on July 9, 2012. The briefing cycle was completed on July 31, 2012 with the Bar Association's notice that it would waive the filing of a reply brief.

JURISDICTION AND STANDARD OF REVIEW

¶6 It is this Court's nondelegable, constitutional responsibility to regulate both the practice and the ethics, licensure, and discipline of the practitioners of the law. The duty is vested solely in this department of government.10 Our determinations are made de novo.11 We bear the ultimate responsibility for deciding whether misconduct has occurred and, if so, what discipline is warranted. Neither the finding of facts of the trial panel nor its view of the evidence or the credibility of witnesses binds this Court. The recommendation is merely advisory.12 The same is true when the parties stipulate to misconduct and a recommendation for discipline.13 Before this Court will discipline an errant attorney, misconduct must be demonstrated by clear and convincing evidence.14 To make this determination, we must be presented with a record sufficient to permit an independent, on-the-record review for the crafting of appropriate discipline.15 The record submitted is sufficient for this Court to make the required decisions.

Count I - Warr Acres Arrest16

¶7 In the wee hours of September 12, 2008, an employee of the Whataburger Restaurant called in a complaint about an extremely intoxicated individual sitting in the restaurant's drive through. When an officer arrived on the scene and approached the running vehicle, Moon pulled out a badge and identification representing to the officer that he was an Oklahoma County Sheriff's Deputy17 and told him that everything was "cool." The officer smelled alcohol on Moon whose speech was slurred and whose eyes were blood shot and watery. The attorney appeared to be extremely intoxicated.

¶8 When the officer asked Moon to turn off the vehicle, he refused. The attorney was asked if he had a firearm to which he responded by showing his badge and identifying himself as a deputy.18 The officer ordered Moon not to drive off in the car and had to forcibly place the car in park and remove the keys. At this point, Moon continued to refuse to exit the vehicle. The officer placed the attorney under arrest and extricated the respondent from the car.19 As they were approaching the officer's vehicle, Moon became verbally abusive and spit in the officer's face.

¶9 Exhibit 15, entered into the record, is a video recording of the booking process. The tape, which runs just short of two hours, reveals Moon: repeatedly demanding to be taken to Oklahoma County Jail; being uncooperative, abusive, belligerent, and offensive to officers; threatening the officers' jobs; indicating that all charges will be dropped because of the judges, district attorneys, city and state officials, and other influential people he knows; and asserting that he will be filing civil suits against the officers.

¶10 Moon doesn't dispute either that he spit on the officer or that he represented himself to be a police officer. However, he does not recall having done either but recognizes that he was "highly intoxicated at the time of the incident and thus, has no clear recollection of the events."20

¶11 On November 3, 2008, Moon was charged with two felonies, Placing Body Fluids Upon a Government Employee and False Personation of a Law Enforcement Officer and two misdemeanors, Actual Physical Control of a Motor Vehicle [while under the influence] and Resisting Arrest. Moon has tendered written formal apologies to the arresting officer, the Oklahoma County Sheriff, and his Department.

¶12 In November of 2011, Moon entered a negotiated agreement in which he pled guilty to the misdemeanor charges in exchange for dismissal of the felony counts. Pursuant to the plea, Moon received a two year deferred sentence on each count to be served under the supervision of the District Attorney's Office. He was also ordered to obtain a drug and alcohol assessment and to receive treatment as directed, including the completion of an outpatient treatment program for one year and to submit to random, monthly urinalysis testing.

Count II - Wyoming Arrest

¶13 On December 24, 2008 at approximately 12:45 a.m., Sergeant Chett Hooper observed a set of vehicle tracks going off the right hand side of the road into a snowbank in rural Teton County, Wyoming. The sergeant followed tire tracks to Cattleman's Bridge discovering a vehicle stopped in the middle of the road with no lights. He approached the vehicle, the lights came on and the driver attempted to leave the scene. However, the sergeant was able to stop the vehicle which was driven by the respondent. Moon told the sergeant that he and his friend were sitting in the dark vehicle "watching moose" and that they had been driving into the snow banks intentionally.

¶14 Upon exiting the vehicle, the sergeant observed that Moon had slurred speech, red and watery eyes, swayed back and forth, and smelled strongly of alcohol. Moon admitted drinking about five beers and refused to submit to a breath test. He later declined the opportunity for a chemical test. Although Moon was cooperative during the arrest itself and at the station house thereafter, he again attempted to influence the way he was treated by name dropping and indicating that his father had been largely involved in the building of the local police facilities.

¶15 Moon was charged with Driving Under the Influence. On July 15, 2009, he entered a plea of guilty to the charge and was placed on two years unsupervised probation. He was also ordered: not to violate any law or consume or possess any alcoholic beverage; attend a state-certified DWUI class filing proof of completion thereof within four months; and to attend thirty-two (32) additional hours of substance abuse education or counseling and file proof thereof within 120 days. Moon has successfully completed all terms of the negotiated plea agreement.

Count III - Oklahoma Traffic Accident

¶16 At 4:30 in the morning of February 20, 2011, Oklahoma Highway Patrol Trooper John Barnes responded to a report of a single car accident on the Kilpatrick Turnpike. The Trooper observed an unoccupied 2009 Ford Mustang with the top down and keys in the ignition. The vehicle was totaled and a loaded firearm was found in its console. The vehicle had struck the guardrail and a sign post, gone through a ditch, and landed off-road.

¶17 The Trooper traced the tag number and proceeded to the registered owner's home, observing a law enforcement vehicle parked in the driveway. The Trooper made contact with the Mustang's owner, a Captain in the Oklahoma County Sheriff's Department. The Captain told the Trooper that he had loaned the vehicle to Moon who called him at approximately 4:00 that morning stating he had wrecked the vehicle and that he was drunk.

¶18 The Captain took the Trooper to Moon's home and they entered through an unlocked door. They saw a number of gallon-sized liquor bottles in the house. Moon exited his bedroom, in the nude, and carrying a firearm. He appeared intoxicated, denied having been in an accident, and went back to bed. The Trooper ordered Moon to get out of bed and get dressed and return to the living room to discuss the situation. The attorney asserted that his injuries were from an altercation with a girlfriend, was unsteady on his feet, had watery bloodshot eyes, and wreaked of alcohol. When the Trooper advised Moon he was under arrest, Moon begged the Captain for assistance stating that he was going to lose his law license. The Captain told the Trooper that he didn't want Moon in jail and asked if he could issue citations instead of making an arrest. The Trooper agreed issuing two citations, one for Operating a Motor Vehicle at a Speed Greater than Reasonable and Proper and one for Failure to Stop/Remain/at the Scene of an Accident Involving Property Damage.

¶18 The next day, Moon called the Trooper to thank him for only issuing tickets, promising to pay the citations and make restitution for the damage to the guard rails. Moon also indicated that he would help the Trooper out with legal work or make a donation to an organization on his behalf. Moon entered a plea of nolo contendere to the charges and paid both tickets and all court costs. Moon did not pay the $1,523.96 charge for repair of the Turnpike property. Rather, the Captain's insurance issued the check. Moon did reimburse the Captain $3,000.00 toward the purchase of a new 2011 Mustang.

Stipulated Mitigation

¶19 The parties point to numerous factors they agree should weigh in favor of mitigation. They include the fact that the attorney: has not been previously disciplined; cooperated with the Bar Association throughout the disciplinary process; accepted responsibility for his behavior by entering guilty pleas and stipulations in this cause; recognizes that his actions brought discredit to the legal profession and is remorseful therefor; did not abuse the attorney-client relationship or harm any client's legal interest; suffered from chronic alcoholism; following his arrest in 2008, sought treatment in Florida and later returned to Valley Hope in 2011 where he finally accepted the fact that he was an alcoholic; currently attends a continuing care treatment program three times per week; is participating in Lawyers Helping Lawyers and has an assigned mentor to assist him in maintaining his sobriety and assist in his recovery; is committed to maintain his sobriety and submitted to random drug testing of hair follicles and urine with negative results; and is willing to submit to any terms deemed appropriate by this Court. In addition, we note that Moon's testimony indicates sincere remorse for his actions along with a true commitment to address his addiction problems.

¶20 a. Clear and convincing evidence was presented of the attorney's having violated professional rules of conduct prohibiting: acts contrary to prescribed standards of conduct bringing disrepute upon the legal profession; criminal acts reflecting adversely on honesty, trustworthiness, and fitness to practice law; and any implication of an ability to influence improperly a government official.

¶21 It is inconsequential that there is no evidence that a client suffered as a result of the attorney's alcoholic encounters.21 The record, transcript, and stipulations present clear and convincing evidence22 of the attorney's misconduct arising from his use and abuse of alcohol.

¶22 The respondent's encounters with law enforcement violated standards set forth by the Oklahoma Rules Governing Professional Conduct and Disciplinary Proceedings. Specifically, Moon's acts discredited the legal profession in a most public fashion, with news clips of his ranting appearing on local news stations and on the world wide web.23 The attorney brought disrepute on the legal profession by engaging in criminal conduct which not only brought into question his honesty and fitness to practice law but could have resulted in his or some innocent bystander's death. Finally, he invoked the names of respected members of the legal community in an attempt to avoid prosecution and gain favorable treatment.24

¶23 The trial panel found Moon's actions to have violated Rule 8.4(b), Rules Governing Professional Conduct, providing that it is misconduct to commit a criminal act reflecting adversely on a lawyer's honesty, trustworthiness or fitness as a lawyer. We agree and determine that clear and convincing evidence also exists of his having violated subsection (e) of the same rule, prohibiting an attorney's stating or implying an ability to influence improperly a government official.25

* * *

See: http://www.oscn.net/applications/oscn/deliverdocument.asp?cite=2012+OK+77
Outcome: ¶24 b. The attorney's misconduct warrants public censure and a deferred suspension of two years and one day under conditions intended to assist the attorney in maintaining his sobriety and to protect the public. Cost of $1,459.55 are imposed.
Plaintiff's Experts:
Defendant's Experts:
Comments: