Please E-mail suggested additions, comments and/or corrections to Kent@MoreLaw.Com.
Help support the publication of case reports on MoreLaw
Date: 09-15-2020
Case Style:
United States of America v. James Ragland
Case Number: 1:19-cr-00531-WO
Judge: William L. Osteen, Jr.
Court: United States District Court for the Middle District of North Carolina (Guilford County)
Plaintiff's Attorney: United States District Attorney's Office, Greenboro, North Carolina
Defendant's Attorney:




Free National Lawyer Directory



OR



Just Call 855-853-4800 for Free Help Finding a Lawyer Help You.

Description: Greensboro, NC - Felony, Internet, Wire Fraud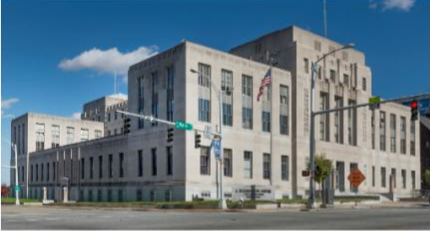 The United States of America charged James Ragland, age 29, with Internet wire fraud schemes.
According to court documents, James Ragland, age 29, acted in at least eight different schemes to obtain funds by wire belonging to victims primarily in the United States and then launder the proceeds.
Those schemes included:
• Business Email Compromise ("BEC"), a sophisticated scam targeting companies through email to send funds by wire transfer. After the fraudulent wire transfers are completed, co-conspirators rapidly drain the bank accounts and launder the criminal proceeds, in order to obtain money before the fraudulent transactions are detected and potentially reversed.
• "Romance scams," in which victims on online dating websites are convinced to send financial assistance by fraudsters posing as paramours in need.
• Account takeover schemes, which involve means such as computer intrusion to gain control of a victim's financial account. Those funds are then wire-transferred into accounts held by conspirators within the scheme.
Ragland was not alleged to be the person conducting the BEC, romance scams, or account takeover schemes, but he is alleged to have conspired with those who conducted the schemes, likely located in West Africa. Ragland received criminal proceeds into bank accounts he controlled, and would then cash out and launder those proceeds, directly and by recruiting others into the activity.
Ragland's accounts received funds from victims of fraud, including:
• $56,593.90 from a single mother in California, intended for the purchase of a home;
• A Missouri woman's life savings of $40,000, lost in romance fraud;
• $151,330.17 from a BEC real estate closing fraud in Florida;
• $59,985.00 in an unauthorized wire transfer from a Canadian business;
• $10,000 from the account takeover scheme involving a New Jersey couple; and
• $96,584.76 in a BEC real estate closing fraud in California.
Ragland pleaded guilty on November 18, 2019, to one count of conspiracy to launder money, in violation of 18 U.S.C. § 1956(h); one count of conspiracy to commit wire fraud, in violation of 18 U.S.C. § 1349; and ten counts of engaging in monetary transactions in property derived from specified unlawful activity, in violation of 18 U.S.C. §§ 1957 and 2.
In addition to the term of imprisonment, U.S. District Judge William L. Osteen, Jr., ordered Ragland to serve a 3-year term of supervised release and pay $312,014.18 in restitution to the victims of the schemes. Ragland is also subject to a forfeiture money judgment in the amount of $369,464.35.
"We are going after those who use the Internet to scam people, especially our elders. This defendant was a critical player in a large fraud conspiracy. He moved money through bank accounts to avoid fraud controls and get it overseas, handsomely profiting in the process," said U.S. Attorney Martin. "Fraudsters who imagine themselves safe behind their computers should take notice—the Department of Justice is focused on you."
"It is appalling to think anyone would purposely swindle innocent people to steal money in an instant, the victims worked their entire lives to make. The internet can be a dangerous place, always make sure you know exactly who you are communicating with and never send money to someone you have not met in person. Sadly, there are people who make a living preying off those who are too trusting or who don't always take those extra steps online to make sure they are safe," said John Strong, Special Agent in Charge of the FBI in North Carolina.
This case was investigated by the Federal Bureau of Investigation's Cyber Squad, and prosecuted by Anand Ramaswamy, Cybercrime Prosecutor for the Middle District of North Carolina.
18:1956(h): Money Laundering Conspiracy
(1)
18:1343: Wire Fraud
(2-13)
18:1349: Wire Fraud Conspriacy
(14)
18:1957 and 2: Engaging in Monetary Transactions in Property Derived From Specified Unlawful Activity.
(15-24)
Outcome: 09/04/2020 Minute Entry for proceedings held before JUDGE WILLIAM L. OSTEEN, JR., in G-1: Sentencing hearing as to JAMES [NMN] RAGLAND held on 9/4/2020. AUSA Anand Ramaswamy present on behalf of the Government. Attorney Alton Williams appeared on behalf of the Defendant. Defendant present on bond. Defendant is committed to the custody of the Bureau of Prisons for a term of 60 months followed by three years of supervised release. Defendant is allowed to remain out on the same terms and conditions of release as were previously imposed. Defendant ordered to report to the United States Marshal in Greensboro or to the designated institution on or before January 8, 2021 at 12:00 p.m. (Court Reporter Joseph Armstrong.) (Welch, Kelly) Modified on 9/6/2020 to include: Court grants 23 Sealed Motion (Welch, Kelly). (Entered: 09/04/2020)
09/04/2020 SEALED ORAL ORDER granting 23 SEALED Motion as to JAMES [NMN] RAGLAND (1). Issued by JUDGE WILLIAM L. OSTEEN, JR on 9/4/2020. (Welch, Kelly) (Entered: 09/06/2020)
Plaintiff's Experts:
Defendant's Experts:
Comments: